About Us
---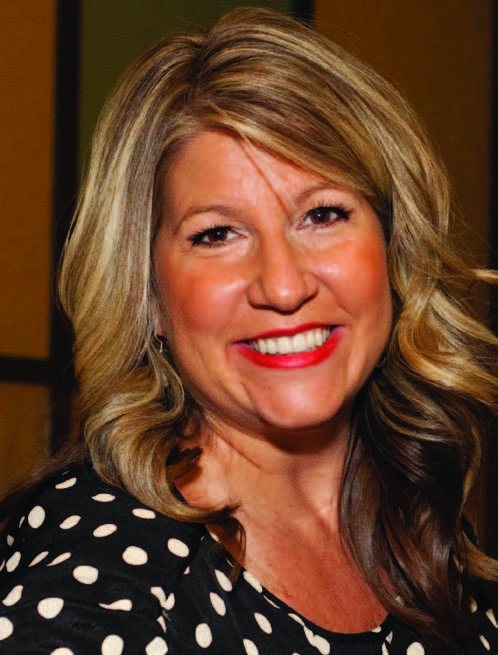 Beth Schwartz – Editor
Welcome to elevate's Power to Women issue. With the buying power of women, it made sense that we put a spotlight on the demographic that drives 70-80 percent of all consumer purchasing through a combination of their buying power and influence.
With the legal cannabis market expected to surpass $25 billion by 2025, female spending power will no doubt expand further into the cannabis industry in states where it is legal. For example, in 2019 in California, the total number of women purchasing cannabis nearly doubled from the previous year, according to a report by the San Francisco-based marijuana-delivery software platform Eaze, which drew on data from 450,000 customers and 4,000 survey respondents.
That was just one important piece of intel I ran across while working on this issue. One that indicates to me that not only does elevate need to dedicate more editorial content to women, but cannabis brands also need to focus on the fairer sex. Cannabis companies should keep that financial detail top of mind when both developing and marketing products.
Another key research point I discovered while writing the article "Not Your Mother's Menopause" on page 9 was how much more profoundly THC affects women as compared to men. While interviewing Dr. Felice Gersh for that story, she relayed that many of her patients report feeling jittery after using THC and find they need to use less cannabis to get the same effect as compared to their male counterparts. She explained the difference was due to estrogen.
A 2019 Canadian study, published in Psychopharmacology, gathered 91 volunteers between the ages of 19 and 25 and had them smoke a joint with either 12.5% THC or a placebo. "We found that women smoked less of a cannabis joint, had lower levels of THC in blood, yet experienced the same acute effects as men," details Justin Matheson, the study's lead author. "So, I think the main takeaway is that women may need a lower dose of THC to get to the same degree of intoxication as men."
The study's researchers theorized that estrogen could influence the metabolism of THC. Levels of estrogen could account for the differences in the study and the reactions that women experience when consuming THC.
"In many regions of the brain, the number of CB1 receptors fluctuates with the amount of estrogen in the brain," explains Josh Kaplan, assistant professor of Behavioral Neuroscience at Western Washington University. "Estrogen also increases the amount of the endocannabinoid, anandamide, thereby elevating the endocannabinoid system's strength. Consistent with this, THC's effects are strongest when estrogen levels are high."
That is an important piece of information for consumers to know and understand for dosing purposes. As well, for cannabis brands to be aware of when they are researching and developing new products.
The female body's sensitivity to THC explains another factoid I ran across: as cannabis consumers, women use lower-dose edibles and CBD-dominant products 42 percent more than males do, according to a 2017 survey from Eaze. That statistic not only notes women are looking for lower-dose THC products, but also why CBD has quickly eased past THC to become the more popular cannabinoid.
I hope that as you read through this issue you, too, will find lots of valuable knowledge that informs your consumption habits as well as optimal ways to continue fostering the health and wellness of you and your family.
Beth
---
Educate with a more informed understanding of the benefits of medicinal cannabis
When we decided to start Elevate Nevada it was a result of a wholehearted belief that an instrumental component of the medicinal cannabis debate was missing from the overall discussion. The stigma of cannabis was preventing people, who are/were suffering with major diseases or general illness, from learning about and trying marijuana alternatives that would aid in healing their bodies in an all-natural way.
We believed the market was missing a forum for discovering the positive aspects of medicinal cannabis. We wanted to create this publication to better educate the community about medicinal marijuana as another option to combat pain and illness — specifically an option that is all-natural and removes the toxicity of pharmaceuticals from the equation. In today's world, doctors prescribe medicinal cannabis as a treatment for everything from sleeping disorders, aches and pains to PTSD and the effects of medical treatments such as chemotherapy.
With Elevate Nevada we endeavor to create a resource that presents the educational aspects of medicinal cannabis — a subject that is rapidly gaining interest in Nevada. This interest stems from the fact that as of this year, state law allows for legal dispensaries as well as the cultivation and testing of cannabis for treating medical conditions.
Our motivation to start Elevate Nevada also came from personal experience. Several of the Elevate team had family members who suffered from diseases and could have experienced great relief if medicinal cannabis had been legal and available to them. When you care about someone and are watching them suffer, every option is on the table and so we wanted to create a forum for people to investigate the option of medicinal cannabis and make informed decisions for the sake of their loved ones.
We hope you leave this site educated and with a more informed understanding of the benefits of medicinal cannabis.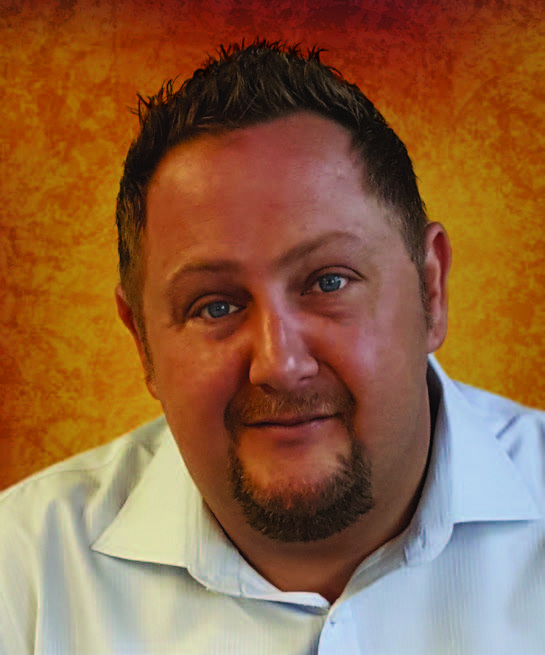 Guy Bertuzzi – Publisher
Socrates so sagely said: "The secret of change is to focus all of your energy, not on fighting the old, but building the new."
Change is here and I honestly never thought I would see cannabis, marijuana, dope, weed, pot, grass or whatever you like to call it become legal in my lifetime. But here we are Nevada–breaking ground and building the new.
For the people who are still on the fence or on the other side of the fence about the legalization of cannabis, this is your chance to understand, educate yourself, explore and learn the powers of the healing properties of this plant. Even though we use verbiage like recreational and adult-use, cannabis is still preventative medicine. Just in the last few weeks I have experienced its medicinal benefits.
In my recent travels around the state getting to know people in the industry, I was lucky enough to meet Marina and Jackie from CBD for Life, which is a line of cannabidiol (CBD) infused pain management and beauty products. elevate editor Beth Schwartz swears by CBD for Life products, remember the line from our January 2016 cover? Beth was so delighted with the results of CBD her enthusiasm resulted in the headline: "Forget smoking cannabis, we should be smearing it all over our bodies." It was my turn to try the wonders of CBD topicals and golly gee whiz Beth was onto something. (Editor's note: Just shaking my head over here.)
I decided to try it for an issue that has plagued me my whole life from when I was 13 years old and chunks of my scalp were falling out. Kids were making fun of me and teasing me that I had lice. I didn't have lice, it was the beginning of a lifelong battle with psoriasis, which is on several areas of my body including my elbows and hands.
Until recently people would ask me why I had white paint on my elbows, that's how severe psoriasis affects me. I was telling Jackie about my psoriasis and how it makes me feel a little insecure, and because I had tried everything I was doubtful anything, including CBD, would work. Jackie instructed me to loofah my problem areas and use CBD for Life's face and body cleanser and lotion several times a day. She was right! My psoriasis looks better than it ever has–well, there's really not much to see anymore just fresh pink skin. CBD doesn't cure it, but you cannot see the flaky white skin, or traces of psoriasis on my hands or elbows right now.
Because it was such a transformative experience for me, I just sent my dad some Pure CBD for Life Rub for his arthritis, and he reported back, after being doubtful, that it is indeed helping. So, whatever your feelings are on Nevada's laws and the legalization of cannabis, keep an open mind. Stop fighting the old and focus on the new because, and I hope you don't, someday you or someone you love may need the healing benefits of cannabis.
Salute, Guy