About Us
---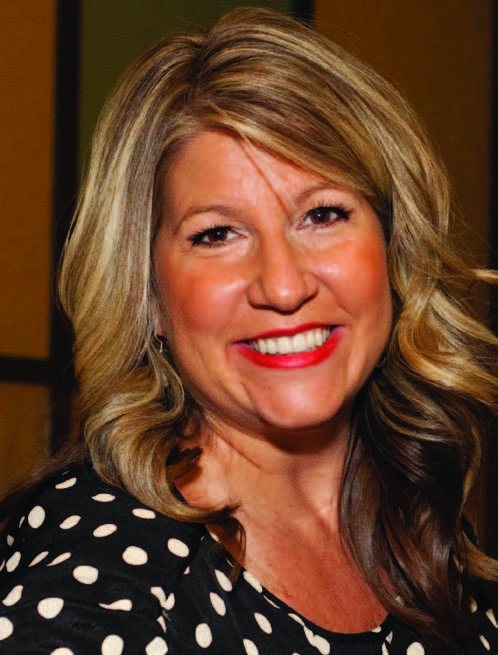 Beth Schwartz – Editor
Fifty years ago, events during the summer of 1969 ran across the spectrum of history. Iconic events such as the Stonewall uprising in New York City and ensuing LBGTQ fight for civil rights began in June, the world-riveting Apollo 11 space mission that allowed astronauts Neil Armstrong and Buzz Aldrin to walk on the moon happened that July, and the Manson cult murders in Los Angeles captivated the public's attention in August.
Culturally, there was something for everyone happening that summer a half century ago. Country music variety show "Hee Haw" hosted by Buck Owens and Roy Clark debuted, X-rated film "Midnight Cowboy" starring Jon Voight and Dustin Hoffman was released, British band The Who released its double-album rock opera Tommy featuring "Pinball Wizard," glam rock icon David Bowie released "Space Oddity" to coincide with the Apollo 11 moon mission, Johnny Cash released "A Boy Named Sue" written by Shel Silverstein, and jazz trumpeter Miles Davis recorded his groundbreaking album Bitches Brew.
But the epic cultural moment of the summer came in the form of the Woodstock music festival held on a dairy farm in Bethel, New York during a sometimes-rainy weekend in mid-August. Attracting an audience of more than 400,000 with 32 acts scheduled to perform, Woodstock hosted some of the biggest names in music at that time including Jimi Hendrix, Joan Baez, Santana, Jefferson Airplane, The Who, Janis Joplin, Creedence Clearwater Revival, Grateful Dead, and Crosby, Stills, Nash & Young. It is widely regarded as a pivotal moment in popular music history, as well as the definitive nexus for the larger counterculture generation.
Because it is considered a cultural touchstone for the late 1960s, we decided to do our own tribute to this slice of sixties' zeitgeist and focus this month's product review on the famed music festival that would be the predecessor to Coachella and Life is Beautiful. Starting on page 12, notable cannabis industry leaders from Nevada share the products they would be sure to pack if they had the opportunity to go back in time to Woodstock in 1969.
But that's not our only ode to the Woodstock generation. In chef Deborah L. Costella's article "Flour Power" (found on page 19) she takes readers on a journey to a time when the counterculture was in full force and social mores and attitudes were changing toward marriage and drugs. This leads me to one of today's symbols of the counterculture, Burning Man. The annual event takes place later this month in Northern Nevada, August 25 – September 2, and is an experiment in community and art, influenced by ten main principles: radical inclusion, radical self-reliance, radical self-expression, communal effort, civic responsibility, gifting, decommodification, participation, immediacy, and leave no trace.
For those who can't make it to Burning Man later this month, we happily share a small sampling of the festival's brilliant art from past years on both our cover and starting on page 24. If you find yourself intrigued and want to see it up close and personal, you don't have to go all the way to Burning Man's home base in the Black Rock Desert. The art featured in our pages is making Nipton, California, just minutes outside of Primm, its current home.
In the spirit of the '60s, make love, art, and kindness,
Beth
---
Educate with a more informed understanding of the benefits of medicinal cannabis
When we decided to start Elevate Nevada it was a result of a wholehearted belief that an instrumental component of the medicinal cannabis debate was missing from the overall discussion. The stigma of cannabis was preventing people, who are/were suffering with major diseases or general illness, from learning about and trying marijuana alternatives that would aid in healing their bodies in an all-natural way.
We believed the market was missing a forum for discovering the positive aspects of medicinal cannabis. We wanted to create this publication to better educate the community about medicinal marijuana as another option to combat pain and illness — specifically an option that is all-natural and removes the toxicity of pharmaceuticals from the equation. In today's world, doctors prescribe medicinal cannabis as a treatment for everything from sleeping disorders, aches and pains to PTSD and the effects of medical treatments such as chemotherapy.
With Elevate Nevada we endeavor to create a resource that presents the educational aspects of medicinal cannabis — a subject that is rapidly gaining interest in Nevada. This interest stems from the fact that as of this year, state law allows for legal dispensaries as well as the cultivation and testing of cannabis for treating medical conditions.
Our motivation to start Elevate Nevada also came from personal experience. Several of the Elevate team had family members who suffered from diseases and could have experienced great relief if medicinal cannabis had been legal and available to them. When you care about someone and are watching them suffer, every option is on the table and so we wanted to create a forum for people to investigate the option of medicinal cannabis and make informed decisions for the sake of their loved ones.
We hope you leave this site educated and with a more informed understanding of the benefits of medicinal cannabis.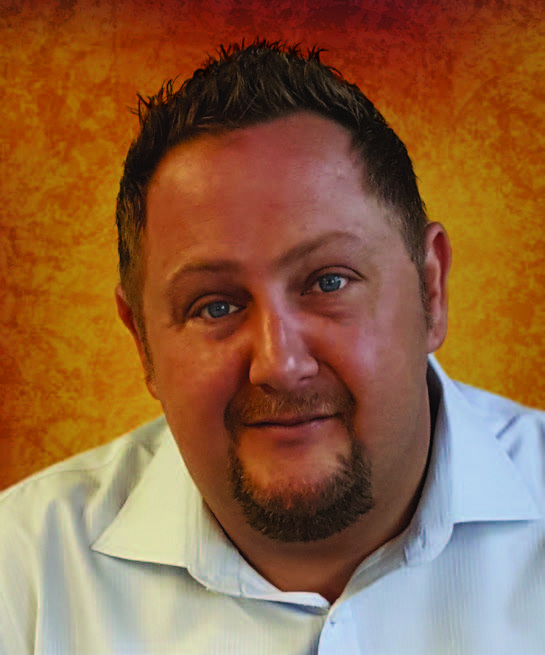 Guy Bertuzzi – Publisher
Socrates so sagely said: "The secret of change is to focus all of your energy, not on fighting the old, but building the new."
Change is here and I honestly never thought I would see cannabis, marijuana, dope, weed, pot, grass or whatever you like to call it become legal in my lifetime. But here we are Nevada–breaking ground and building the new.
For the people who are still on the fence or on the other side of the fence about the legalization of cannabis, this is your chance to understand, educate yourself, explore and learn the powers of the healing properties of this plant. Even though we use verbiage like recreational and adult-use, cannabis is still preventative medicine. Just in the last few weeks I have experienced its medicinal benefits.
In my recent travels around the state getting to know people in the industry, I was lucky enough to meet Marina and Jackie from CBD for Life, which is a line of cannabidiol (CBD) infused pain management and beauty products. elevate editor Beth Schwartz swears by CBD for Life products, remember the line from our January 2016 cover? Beth was so delighted with the results of CBD her enthusiasm resulted in the headline: "Forget smoking cannabis, we should be smearing it all over our bodies." It was my turn to try the wonders of CBD topicals and golly gee whiz Beth was onto something. (Editor's note: Just shaking my head over here.)
I decided to try it for an issue that has plagued me my whole life from when I was 13 years old and chunks of my scalp were falling out. Kids were making fun of me and teasing me that I had lice. I didn't have lice, it was the beginning of a lifelong battle with psoriasis, which is on several areas of my body including my elbows and hands.
Until recently people would ask me why I had white paint on my elbows, that's how severe psoriasis affects me. I was telling Jackie about my psoriasis and how it makes me feel a little insecure, and because I had tried everything I was doubtful anything, including CBD, would work. Jackie instructed me to loofah my problem areas and use CBD for Life's face and body cleanser and lotion several times a day. She was right! My psoriasis looks better than it ever has–well, there's really not much to see anymore just fresh pink skin. CBD doesn't cure it, but you cannot see the flaky white skin, or traces of psoriasis on my hands or elbows right now.
Because it was such a transformative experience for me, I just sent my dad some Pure CBD for Life Rub for his arthritis, and he reported back, after being doubtful, that it is indeed helping. So, whatever your feelings are on Nevada's laws and the legalization of cannabis, keep an open mind. Stop fighting the old and focus on the new because, and I hope you don't, someday you or someone you love may need the healing benefits of cannabis.
Salute, Guy