About Us
---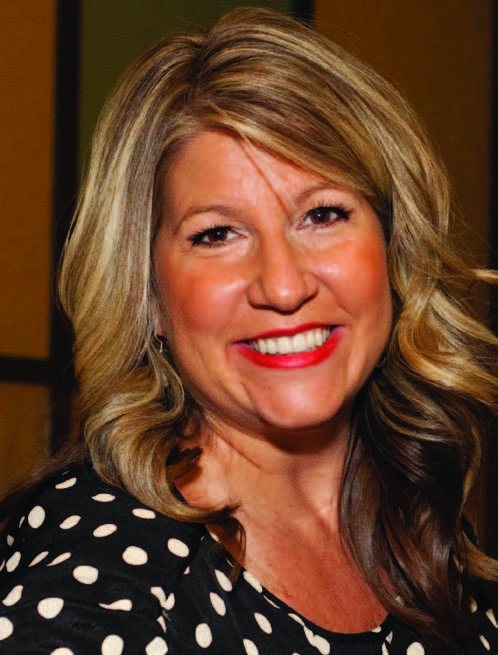 Beth Schwartz – Editor
Over the last few months Nevada's cannabis industry has seen the luster on its golden sheen become dull. And it seems Nevada Governor Sisolak, who was sworn into office on January 7, will have plenty of opportunity to change that—making Nevada's cannabis industry into "the gold standard in the nation" as he declared in May in reference to bringing transparency and tighter regulation to the industry.
The entire summer was consumed by a lawsuit litigating the way the state's Department of Taxation, who regulates the cannabis industry, handled the recreational licensing application process that took place last fall. The very valuable recreational licenses were awarded to 17 of the 127 companies that applied. Four of the 17 companies—Essence, The+Source, Zenleaf and Grassroots—received a combined 33 of the 61 licenses. That seemed lopsided to those who didn't receive licenses but because the DOT's process did not require transparency, the scoring criteria that the tax agency used to rank applications was a mystery to applicants. Hence the lawsuit.
This is where Gov. Sisolak got involved and began scrubbing the tarnish off the industry's previously gold standard. Foreseeing where the lawsuit was headed, he ushered in a new law in May that makes public the identity of cannabis license applicants and the method the state uses to score and rank bids.
But that's not where Gov. Sisolak's intervention in how the industry is going to get back its gilded glow ended. As legislators and the press began the investigation into President Trump and Rudy Giuliani's dealings with Ukraine, it was uncovered that foreign nationals attempted to influence Nevada's elections through a million-dollar laundering scheme in order to gain a marijuana license and enter various legal cannabis markets in the U.S. last year. Failed candidate for Nevada governor Adam Laxalt's campaign received $10,000 as did Wes Duncan, who unsuccessfully ran for Nevada Attorney General last year.
Outraged by this news, Gov. Sisolak released a statement about his formation of "a multi-agency special task force to root out potential corruption or criminal influences in Nevada's marijuana marketplace, effective immediately. Any marijuana entity—licensed or unlicensed—that violates the law will see swift and severe criminal and regulatory action."
The statement released by Communications Director Ryan McInerney on October 11 went on to say: "The Governor is disappointed in the lack of oversight and the inaction from the state over many years that led us to this critical juncture—including the apparent absence of a single criminal referral by the Marijuana Enforcement Division since the inception of licensed marijuana sales, medical or recreational, in Nevada."
Gov. Sisolak is definitely set on raising the gold bar. "Nevada's gaming industry is seen as the international gold standard and there is no reason we cannot take steps to ensure our marijuana industry is viewed the same way," he declared in January after signing Executive Order 2019-03, which established an advisory panel tasked with defining the scope of a future Cannabis Compliance Board. Just one more safeguard he put in place to ensure Nevada's cannabis industry is not fool's gold.
Beth
---
Educate with a more informed understanding of the benefits of medicinal cannabis
When we decided to start Elevate Nevada it was a result of a wholehearted belief that an instrumental component of the medicinal cannabis debate was missing from the overall discussion. The stigma of cannabis was preventing people, who are/were suffering with major diseases or general illness, from learning about and trying marijuana alternatives that would aid in healing their bodies in an all-natural way.
We believed the market was missing a forum for discovering the positive aspects of medicinal cannabis. We wanted to create this publication to better educate the community about medicinal marijuana as another option to combat pain and illness — specifically an option that is all-natural and removes the toxicity of pharmaceuticals from the equation. In today's world, doctors prescribe medicinal cannabis as a treatment for everything from sleeping disorders, aches and pains to PTSD and the effects of medical treatments such as chemotherapy.
With Elevate Nevada we endeavor to create a resource that presents the educational aspects of medicinal cannabis — a subject that is rapidly gaining interest in Nevada. This interest stems from the fact that as of this year, state law allows for legal dispensaries as well as the cultivation and testing of cannabis for treating medical conditions.
Our motivation to start Elevate Nevada also came from personal experience. Several of the Elevate team had family members who suffered from diseases and could have experienced great relief if medicinal cannabis had been legal and available to them. When you care about someone and are watching them suffer, every option is on the table and so we wanted to create a forum for people to investigate the option of medicinal cannabis and make informed decisions for the sake of their loved ones.
We hope you leave this site educated and with a more informed understanding of the benefits of medicinal cannabis.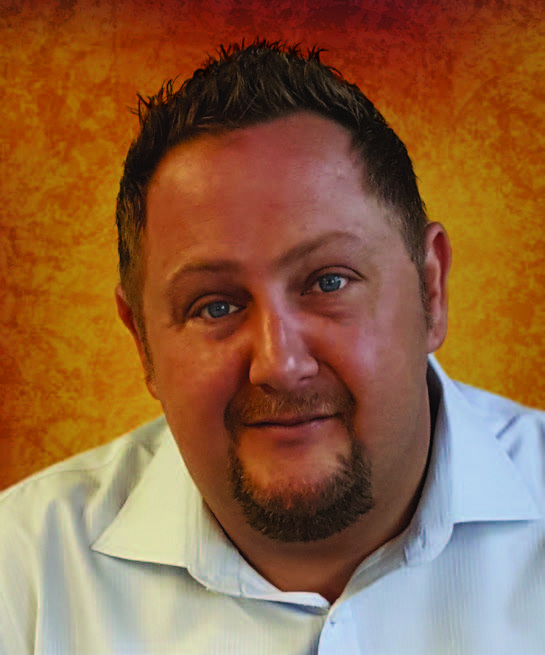 Guy Bertuzzi – Publisher
Socrates so sagely said: "The secret of change is to focus all of your energy, not on fighting the old, but building the new."
Change is here and I honestly never thought I would see cannabis, marijuana, dope, weed, pot, grass or whatever you like to call it become legal in my lifetime. But here we are Nevada–breaking ground and building the new.
For the people who are still on the fence or on the other side of the fence about the legalization of cannabis, this is your chance to understand, educate yourself, explore and learn the powers of the healing properties of this plant. Even though we use verbiage like recreational and adult-use, cannabis is still preventative medicine. Just in the last few weeks I have experienced its medicinal benefits.
In my recent travels around the state getting to know people in the industry, I was lucky enough to meet Marina and Jackie from CBD for Life, which is a line of cannabidiol (CBD) infused pain management and beauty products. elevate editor Beth Schwartz swears by CBD for Life products, remember the line from our January 2016 cover? Beth was so delighted with the results of CBD her enthusiasm resulted in the headline: "Forget smoking cannabis, we should be smearing it all over our bodies." It was my turn to try the wonders of CBD topicals and golly gee whiz Beth was onto something. (Editor's note: Just shaking my head over here.)
I decided to try it for an issue that has plagued me my whole life from when I was 13 years old and chunks of my scalp were falling out. Kids were making fun of me and teasing me that I had lice. I didn't have lice, it was the beginning of a lifelong battle with psoriasis, which is on several areas of my body including my elbows and hands.
Until recently people would ask me why I had white paint on my elbows, that's how severe psoriasis affects me. I was telling Jackie about my psoriasis and how it makes me feel a little insecure, and because I had tried everything I was doubtful anything, including CBD, would work. Jackie instructed me to loofah my problem areas and use CBD for Life's face and body cleanser and lotion several times a day. She was right! My psoriasis looks better than it ever has–well, there's really not much to see anymore just fresh pink skin. CBD doesn't cure it, but you cannot see the flaky white skin, or traces of psoriasis on my hands or elbows right now.
Because it was such a transformative experience for me, I just sent my dad some Pure CBD for Life Rub for his arthritis, and he reported back, after being doubtful, that it is indeed helping. So, whatever your feelings are on Nevada's laws and the legalization of cannabis, keep an open mind. Stop fighting the old and focus on the new because, and I hope you don't, someday you or someone you love may need the healing benefits of cannabis.
Salute, Guy