About Us
---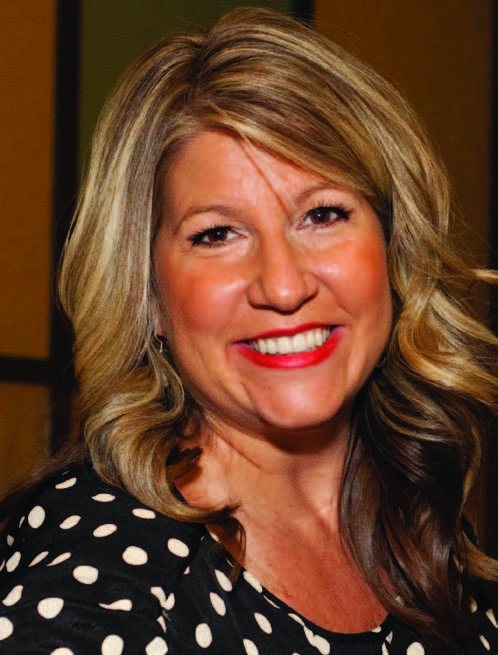 Beth Schwartz – Editor
'Regular Marijuana Use Linked to More Sex' screamed the headline. That certainly got my attention. I took the bait and clicked -- for editorial research purposes only, of course. This sexy newsflash is courtesy of Stanford University whose researchers analyzed data and found a positive association between the two.
Evidently, this is the first study to examine the relationship between cannabis use and frequency of sexual intercourse in the United States. Stanford University School of Medicine's findings, published last fall in the Journal of Sexual Medicine, are based on an analysis of more than 50,000 Americans ages 25-45. The study's results are clear. "Frequent marijuana use doesn't seem to impair sexual motivation or performance. If anything, it's associated with increased coital frequency," said the study's senior author, Michael Eisenberg, MD, assistant professor of urology. Hmmm....it appears I have some research of my own to do.
The study does not establish a causal connection between cannabis use and sexual activity, Eisenberg noted. But the results hint at it. "The overall trend we saw applied to people of both sexes and all races, ages, education levels, income groups and religions, every health status, whether they were married or single and whether or not they had kids."
Some 24.5 percent of men and 14.5 percent of women in the analysis reported having used cannabis, and there was a positive association between the frequency of cannabis use and the frequency of sexual intercourse. This relationship applied to both sexes: Women denying marijuana use in the past year, for example, had sex on average 6.0 times during the previous four weeks, whereas that number was 7.1 for daily cannabis users. Among men, the corresponding figure was 5.6 for nonusers and 6.9 for daily users.
In other words, cannabis users are having about 20 percent more sex than pot abstainers, Eisenberg noted. So, there you have it -- enough evidence that it is certainly worthy of an investigation of your own, which is especially serendipitous with Valentine's Day just around the corner.
When this research came out last fall, I decided it was high time we did a Love issue. I had no end of volunteers who had plenty to share in the way of their own experiences with sex and cannabis. While at the MJBizCon last November, I met Sexuality Educator Ashley Manta of CannaSexual.com who was a wealth of information on the topic and authored the feature 'Smoke Signals: A romantic roadmap for creating a sensual evening with your partner' in this month's issue on page 23. Ashley offers great insight and tips for both the novice and the more experienced.
Also in this issue, Antuanette Gomez, founder of Pleasure Peaks, elevates our conversation with some bedroom advice of her own with some how-to's for incorporating cannabis into your love life. We also have a firsthand account from Sin City Melody Jane about the way cannabis changed her relationship with her husband in her story 'Unlocking Pandora's Box,' page 17. There's also some gifting ideas for February 14th, a recipe from Kynd Cannabis Company for Chocolate Date Truffles in this month's Cooking with Cannabis, and a product review of favorites from local industry experts who were happy to share their preferred strains in 'Spreading the Canna-Love.'
Speaking of...spread a little love of your own this month,
Beth
---
Educate with a more informed understanding of the benefits of medicinal cannabis
When we decided to start Elevate Nevada it was a result of a wholehearted belief that an instrumental component of the medicinal cannabis debate was missing from the overall discussion. The stigma of cannabis was preventing people, who are/were suffering with major diseases or general illness, from learning about and trying marijuana alternatives that would aid in healing their bodies in an all-natural way.
We believed the market was missing a forum for discovering the positive aspects of medicinal cannabis. We wanted to create this publication to better educate the community about medicinal marijuana as another option to combat pain and illness — specifically an option that is all-natural and removes the toxicity of pharmaceuticals from the equation. In today's world, doctors prescribe medicinal cannabis as a treatment for everything from sleeping disorders, aches and pains to PTSD and the effects of medical treatments such as chemotherapy.
With Elevate Nevada we endeavor to create a resource that presents the educational aspects of medicinal cannabis — a subject that is rapidly gaining interest in Nevada. This interest stems from the fact that as of this year, state law allows for legal dispensaries as well as the cultivation and testing of cannabis for treating medical conditions.
Our motivation to start Elevate Nevada also came from personal experience. Several of the Elevate team had family members who suffered from diseases and could have experienced great relief if medicinal cannabis had been legal and available to them. When you care about someone and are watching them suffer, every option is on the table and so we wanted to create a forum for people to investigate the option of medicinal cannabis and make informed decisions for the sake of their loved ones.
We hope you leave this site educated and with a more informed understanding of the benefits of medicinal cannabis.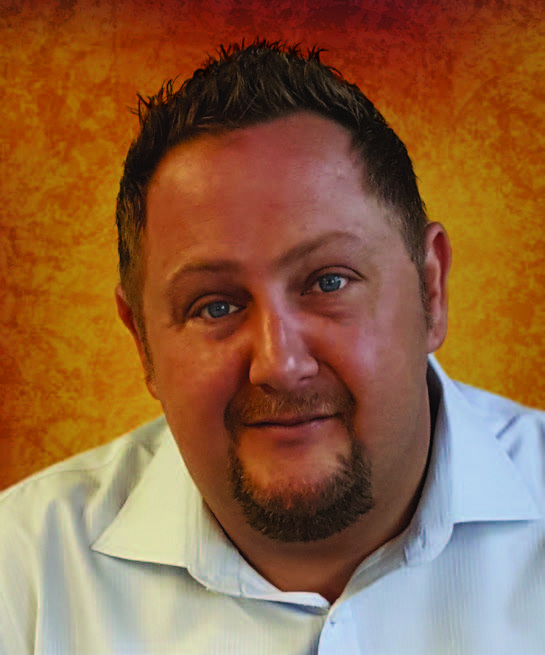 Guy Bertuzzi – Publisher
Socrates so sagely said: "The secret of change is to focus all of your energy, not on fighting the old, but building the new."
Change is here and I honestly never thought I would see cannabis, marijuana, dope, weed, pot, grass or whatever you like to call it become legal in my lifetime. But here we are Nevada–breaking ground and building the new.
For the people who are still on the fence or on the other side of the fence about the legalization of cannabis, this is your chance to understand, educate yourself, explore and learn the powers of the healing properties of this plant. Even though we use verbiage like recreational and adult-use, cannabis is still preventative medicine. Just in the last few weeks I have experienced its medicinal benefits.
In my recent travels around the state getting to know people in the industry, I was lucky enough to meet Marina and Jackie from CBD for Life, which is a line of cannabidiol (CBD) infused pain management and beauty products. elevate editor Beth Schwartz swears by CBD for Life products, remember the line from our January 2016 cover? Beth was so delighted with the results of CBD her enthusiasm resulted in the headline: "Forget smoking cannabis, we should be smearing it all over our bodies." It was my turn to try the wonders of CBD topicals and golly gee whiz Beth was onto something. (Editor's note: Just shaking my head over here.)
I decided to try it for an issue that has plagued me my whole life from when I was 13 years old and chunks of my scalp were falling out. Kids were making fun of me and teasing me that I had lice. I didn't have lice, it was the beginning of a lifelong battle with psoriasis, which is on several areas of my body including my elbows and hands.
Until recently people would ask me why I had white paint on my elbows, that's how severe psoriasis affects me. I was telling Jackie about my psoriasis and how it makes me feel a little insecure, and because I had tried everything I was doubtful anything, including CBD, would work. Jackie instructed me to loofah my problem areas and use CBD for Life's face and body cleanser and lotion several times a day. She was right! My psoriasis looks better than it ever has–well, there's really not much to see anymore just fresh pink skin. CBD doesn't cure it, but you cannot see the flaky white skin, or traces of psoriasis on my hands or elbows right now.
Because it was such a transformative experience for me, I just sent my dad some Pure CBD for Life Rub for his arthritis, and he reported back, after being doubtful, that it is indeed helping. So, whatever your feelings are on Nevada's laws and the legalization of cannabis, keep an open mind. Stop fighting the old and focus on the new because, and I hope you don't, someday you or someone you love may need the healing benefits of cannabis.
Salute, Guy