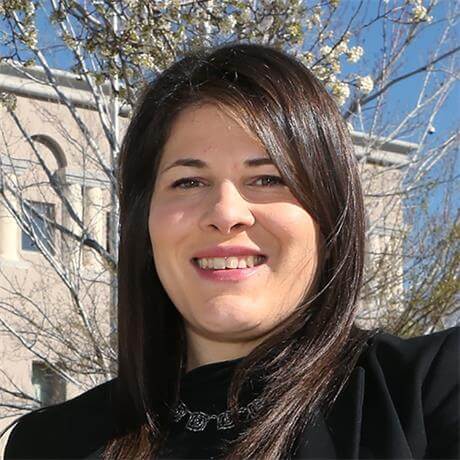 Riana Durrett
Feb 25 2019 . 6 min read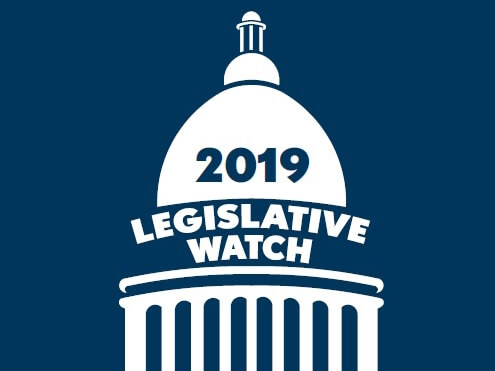 The Nevada Legislature, which convenes once every other year for four months, is set to meet once more on February 4, 2019. Every law that has been waiting since the last session ended in June 2017 will soon have its chance to be proposed as a bill, discussed, and passed. There are no guarantees as to what will happen during a legislative session until the Governor signs a bill into law or the legislative session ends. Nevada's 80th legislative session will end on June 4, 2019. Barring a special session, if a bill does not get passed before that date, that bill is effectively dead until it is proposed again at the next legislative session.
There are currently approximately 13 Bill Draft Requests related to legal cannabis in Nevada. A Bill Draft Request, or BDR, is a request to draft a bill. The request is not an actual bill and other than the bill's title, does not contain information about which laws will be impacted. Each BDR is submitted by a "sponsor," which is either a Senator, an Assemblyperson, a committee, or another entity. There is no way to know for certain how many BDRs will become bills and even less certainty about which will pass and become laws. However, just by looking at the BDR's title we can glean a little information about what the sponsor seeks to accomplish and what changes could be in store for legalized cannabis in the Silver State.
The Banking Conundrum
It's easy to see from glancing at the BDRs Nevada policymakers are eager to find a banking solution for the industry. Currently, despite FinCen guidance that instructs banking institutions on how to compliantly open bank accounts for legal marijuana businesses, there are few banks that will open accounts for these legal businesses because they are not willing to undertake the additional reporting and auditing that comes along with banking a cannabis business.
To follow are the current BDRs that aim to improve the current banking situation:
● State Senate Majority Leader Senator Atkinson, 134: Provides for the creation of a Nevada state bank.
● Senate Committee on Judiciary, 369: Enacts the Marijuana Limited Charter Banking and Credit Union Law.
● Senate Committee on Judiciary, 370: Enacts an interstate compact with California regarding marijuana banks in both states.
● Assembly Committee on Growth and Infrastructure, 870: Establishes a state marijuana bank.
Public Use and Consumption Lounges
As has been reported by media during the past year, some local governments in Nevada have discussed whether to license public consumption establishments or allow businesses to apply to allow consumption in their facility. These discussions and hearings are ongoing. As of the date of this article, the city of Las Vegas is considering an ordinance pertaining to "Social Use Venues."
The legal department for Nevada's Legislature has provided an opinion that a local government license can govern licensed consumption establishments, in response to a request from Senator Tick Segerblom (the Senator who initially pushed to legalize medical marijuana). However, some may seek to pass further guidance or clarification during the Legislative Session. For example, the Senate Committee on Judiciary submitted a BDR that would authorize "local governments to issue offsite marijuana licenses to marijuana dispensary owners to allow for tasting and sale of marijuana products in certain settings such as coffee shops" (BDR 271).
Industry Issues
Several symposiums and extensive press coverage have shed light on concerns about the pervasiveness of the illegal market in Nevada. A simple internet search reveals that illegal organizations, some related to drug cartels and violent crime, continue to advertise sales of cannabis, however many of these websites are misleading to the general public who may not know the sale and product is illegal. If you are interested in purchasing medical or adult-use marijuana, make sure it is from a legal store which only sells tested products from legal sources (visit marijuana.nv.gov or nvdispense.com to verify).
Senator Yvanna Cancela, whose Senate district covers a quarter of all dispensaries in the state, has submitted a BDR to tackle illegal delivery, which may not be easy, but the more money that goes to the illegal market, the less that goes to Nevada and its public schools and educational institutions. Assemblyman Steve Yeager has submitted a BDR that may make minor changes to current advertising provisions.
For more information about government affairs in the cannabis industry, the industry's economic impact on Nevada, or policies supported by Nevada's legal cannabis industry, visit nvdispense.com.
Medical Marijuana Patients
Since the inception of the medical marijuana program, patients have been actively involved in providing public testimony on issues that impact them. A few of the issues that have been raised by patient advocacy groups, such as Nevada Norml and others, include employment rights, privacy rights, and laws that would more accurately address prevention of driving under the influence. Currently, there are strict numerical "per se" limits on how much cannabis is in a driver's system, which many argue is not the best approach to gauge impairment and maximize public safety. Other issues that may be raised by medical patient advocacy groups include taxes on medical marijuana and access to patient cards.
Taxes, Taxes, Taxes
Prior to the legalization of cannabis, many Nevadans and tourists were purchasing and consuming cannabis illegally. The purpose of legalizing cannabis sales was to provide access to safe, lab tested medicine for medical marijuana patients and to collect revenue on sales that were already occurring but not being reported and taxed.
Tax collection is key to understanding how the cannabis industry in Nevada operates, how it is governed, and whether the widely reported tax revenues can be maintained as a source of reliable income for the state of Nevada and the education budget. For example, operating a licensed cannabis business is a whole different animal compared to any other business when it comes to taking normal tax deductions, which are vital to the affordability and sustainability of running a business. For more information on this and other taxes imposed on legal marijuana sales, visit www.nvdispense.com/resources.
The great weight of information and data available would indicate that Nevada's industry is heavily taxed and could not sustain additional taxes. Legislation this session will likely focus on where tax revenue should be allocated. For example, should tax revenue from the 10% Retail Tax that is currently allocated to the Rainy Day Fund be reallocated to the Distributive School Account where the 15% Wholesale Marijuana tax is already being sent?
Roughly 13 BDRs related to cannabis are on the docket for Nevada's 2019 Legislative Session and the public awaits news of the potential changes these laws could introduce to the state. From banking to public use/consumption lounges, patient issues, industry concerns with the illegal market, and taxes, there are many areas for clarification and regulation still to be addressed in Nevada's growing cannabis industry.