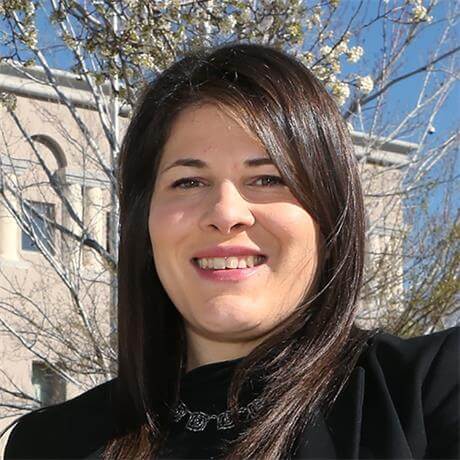 Riana Durrett
Aug 07 2019 . 8 min read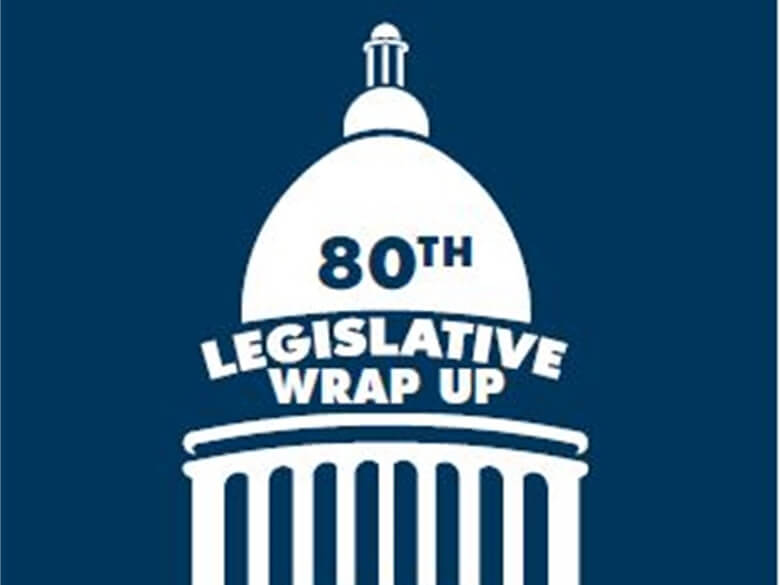 The 80th Legislative Session that adjourned on June 4th saw big changes for Nevada's cannabis industry. From changes in employee prescreening to the Governor's newly minted Cannabis Compliance Board (CCB) and new tax allocations, the first half of 2019 has been an eventful one for cannabis in Nevada.
To start, a big cultural shift happened when the name of the legal framework for the industry was changed from marijuana to cannabis. This shift is a welcome step into the 21st century. As you may be aware, the proper scientific nomenclature of the plant is cannabis l. sativa. In "Marijuana: A Short History," Brookings Institute scholar and deputy director of the Center for Effective Public Management, author John Hudak examines the use of the Spanish word "marijuana" to describe the cannabis plant. The racist roots of the word "marijuana" date back to prohibitionists who wanted to link the plant to Latinx migrant farmers. However, until Nevada's 80th Legislative Session, everything related to the cannabis industry was referenced in state law as marijuana. Now that the bulk of our laws, though not all, will be updated to refer to cannabis, we can begin the process of phasing out the term marijuana.
Majority Leader of the Nevada State Senate Nicole Cannizzaro and the Assembly Speaker of the House Jason Frierson led their respective bodies in listening to concerns from the industry during the 80th Legislative Session. Both Senator Cannizzaro and Assemblyman Frierson supported fair tax policy, appropriate regulations, and laws that would allow Nevada's industry to thrive, allowing Nevadans to benefit from the tax revenue collections that result from sensible tax and regulatory policies.
Much of what happened during the 80th Legislative Session will need to be worked out during the implementation of the measures, but let's take a look at some of the highlights*:
ADVERTISING
Thanks to legislation sponsored by Assemblyman Steve Yeager, changes in rules around advertising include removing the preapproval requirement for advertising as well as the prohibition of advertising at entertainment events where youth is allowed. Advertising at events where youth are expected to make up more than 30 percent of the audience is prohibited, as opposed to all entertainment events where youths are allowed. The new laws also include penalties for violating advertising laws and require local governments to adopt an ordinance if they choose to regulate advertising.
(Note: Advertisers should review and understand the rules before implementing any changes. This provision does not become effective until January 2020.)
CONSUMPTION
The main highlight for consumption from the 80th Legislative Session is Assembly Bill 533's prohibition of local governments licensing consumption lounges pending a study regarding regulation of these lounges.
PATIENTS/EMPLOYEES
Assembly Bill 132 makes the denial of employment based on a positive prescreening test for cannabis a thing of the past, with certain exceptions. Assembly Bill 192 is another law that mitigates the potential negative consequences associated with cannabis use in Nevada, which disproportionately affects Black and Indigenous People of Color (BIPOC) in the state. The law allows those convicted of an offense before it was decriminalized to submit a request to seal the records of that conviction. This applies to certain cannabis laws as well as other "criminal offenses" later decriminalized, but does not apply to traffic offenses.
GOVERNOR'S COMPLIANCE BOARD
During the 2019 Legislative Session, Governor Steve Sisolak convened an Advisory Panel on the creation of a cannabis compliance board to be modeled after Nevada's renowned Gaming Control Board. The panel was chaired by the Governor's General Counsel, J. Brin Gibson, who has extensive experience working in gaming law, first at a private law firm and then as the chief gaming lawyer at the Attorney General's Office. Gibson worked alongside Assemblyman Steve Yeager as well as the Executive Director of Taxation, the Chief Deputy Executive Director of Taxation, and the Governor's Advisory panel to draft AB533, which later passed and was signed into law.
The Cannabis Compliance Board (CCB) is made up of experts without financial ties to the cannabis industry. AB533 also creates an Advisory Commission that will make recommendations to the Board. Unlike the Board, members of the Advisory Commission may be involved in the industry. The Advisory Commission—which includes an Executive Director/Chair, the Director of DPS, Nevada's Attorney General, and the Executive Director of Taxation, as well as eight appointed seats—will study all aspects of Nevada's cannabis industry, making recommendations on guidelines, rules, and regulations to the Board. The Board is vested with authority to adopt regulations, conduct disciplinary actions, and issue cannabis establishment licenses.
DIGITAL PLATFORMS/DELIVERY
Apart from the creation of the CCB, AB533 adopted various other provisions. For example, advertising sales of cannabis without a license is illegal and dispensaries cannot work with brokers to accept a sale of cannabis. Third party companies are allowed to conduct deliveries, but they cannot advertise in a manner that would lead a consumer to believe the delivery company is selling cannabis. Any third-party delivery company must be published on the CCB's website and deliveries must be conducted by cannabis establishment employees only.
A major champion of Nevada's cannabis industry, Senator Yvanna Cancela served on the Governor's Advisory Panel to create the CCB as well as sponsoring Senate Bill 238. SB238 would fund a public campaign on the importance of only buying legal cannabis and close loopholes for unlicensed sales of cannabis. Ultimately, SB238 did not pass, but many of Senator Cancela's proposed changes were drafted into AB533 and she continued to shepherd these provisions through the legislature to ensure their passage.
AGENT CARDS
The legislature adopted several provisions to improve efficiency in issuance of agent cards; allowing agents to keep their cards for two years and streamlining background checks (including using the same check for medical and adult use). In addition, AB533 created an "Executive Agent Card" (EAC) distinction, for industry members who hold more than 5 percent financial interest in an establishment. The EAC is valid for two years and requires an affidavit submitted annually to the CAB as well as any information (fingerprints, financial records) requested by the CCB.
TAXES
Cannabis taxes changed for the better during the 80th Legislative Session, including the passage of Senate Bill 263, which imposes a wholesale vape tax, but exempts purchases made by 453A licensees. These licensees are exempt because the cannabis industry is already heavily taxed and further taxation would increase the costs paid by medical patients. Senator Ratti, Chair of the Senate Health and Human Services Committee and a consummate advocate for public health, sponsored the legislation to address the normalization of vape among youth. As legal cannabis products are not available to youth, this measure was not intended to apply to the cannabis industry.
More significant was the shift of retail cannabis taxes from going into the Rainy Day fund. Instead they will now go into the Nevada State Education Fund. This measure was in response to frequent questions and complaints about the cannabis retail tax revenue being allocated to Nevada's Rainy Day Fund, which was the result of the budget process and disagreement during the 2017 Legislative Session. In Fiscal Year 2018 alone, the Department of Taxation collected $42.5 million from the retail tax, an amount that will now go directly to education (Distributive School Account). This will be in addition to the other cannabis taxes that are already being allocated to education funding in Nevada ($27.5 million went directly to education funding in Nevada in Fiscal Year 2018 from the wholesale tax and licensing fees).
CLOSED LOOP PAYMENT PROCESSING AND ILLEGAL MARKET
Assemblywoman Daniele Monroe-Moreno, also a member of the Governor's Advisory Panel to create the CCB, sponsored Assembly Bill 466 to create a pilot program for a cannabis industry closed loop payment processing system. In response to problems created by lack of banking in the industry, Assemblywoman Monroe-Moreno worked with State Treasurer Zach Conine to create a pilot program in which the state would work with a payment processing vendor to accept money from cannabis sales in cooperation with cannabis establishments willing to participate.
During this session Monroe-Moreno and Cancela focused much of their attention on how to address the pervasive illegal cannabis market in Nevada. Monroe-Moreno argued for the employment of post-certified peace officers that could focus attention on illegal market activity. Cancela pursued several measures aimed at curbing illegal market activity. Those measures include public education, resources for law enforcement, and other tools for combating the illegal market, which diverts tax revenue that would otherwise go to education funding and is often connected to larger, sophisticated crime rings.
From the creation of a Cannabis Compliance Board, to agent card rules, new tax language and shifting to "cannabis" in lieu of "marijuana," Nevada's 80th Legislative Session continued to work to build a regulated, safe, and thriving industry for cannabis in the state. Stay tuned for implementation of the changes discussed above.
*Note: The above piece is informational and not intended as legal advice. It serves simply as a highlight of some of the legislative changes and laws enacted during Nevada's 80th Legislative Session. Be sure to review changes in the law and effective dates thoroughly as well as carefully review and follow any guidance issued by regulators.