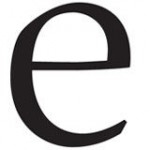 Launce Rake
Jan 01 2021 . 9 min read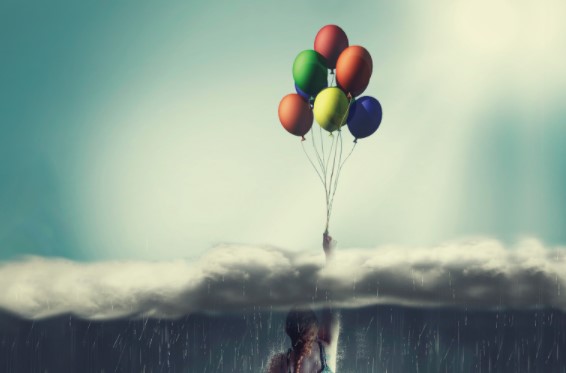 The Covid-19 pandemic has ravaged the planet with 1.7 million deaths, more millions globally have lost their jobs, and countries, states, counties, cities, and towns have seen their economies disemboweled. Nevada, where the biggest private industry is tourism and gaming, took an enormous hit and remains on the economic ropes.
The cannabis industry was not immune to the catastrophe. The sudden end to almost all tourism eliminated a huge part of the industry's customer base in Nevada dispensaries. The impact was compounded for many dispensaries as the state restricted in-store sales as part of its broad effort to control the spread of the virus.
"Cannabis retailers, like many local businesses, were hit hard by Covid-19 restrictions in Spring 2020," recalls Layke Martin, executive director of the Nevada Dispensary Association. "The loss of tourism coupled with restrictions on in-store sales severely impacted dispensaries."
Dispensaries scrambled to contain the damage. "Without in-store sales, many businesses were forced to furlough or layoff their sales staff... The entire industry was impacted," Martin says. When they could, dispensaries shifted to curbside sales and delivery.
And a funny thing happened. Despite the body blows to the overall Nevada economy, cannabis sales recovered. The first indications in the late spring were feeble, but now some parts of the industry, especially those focusing on the local customers, have come back as strong as ever.
March and April were the depths of the pandemic, at least for cannabis sales in Nevada. Excise tax revenue collected by the state was down more than $2 million per month compared to March and 2019. But something interesting happened. In May, tax revenue was down by just over $400,000 from May 2019—still a hit, but better than the previous months. In June, sales ticked up slightly over the 2019 mark.
Fiscal year 2020, which spans from July 2019 to June 2020, saw $6 million more in tax revenue from cannabis sales from the previous fiscal year—$105 million versus $99 million. For state government it is some rare, good news at a time when the general fund is hemorrhaging on both sides of the ledger, general fund income and expenses.
The trend is accelerating. From July through September, excise tax revenue from cannabis in Nevada grew from about $17 million to nearly $37 million, almost a 36 percent increase. September tax collection is up 41 percent over September 2019's. Again, this comes as other economic sectors continue to crater; overall taxable sales statewide were down 4 percent in September, and the critical restaurant and bar sector was down 33 percent.
All proof somebody is using a lot more weed.
"What a roller coaster ride it has been," says Josh Ranck, head of digital media and marketing for Nevada Made Marijuana, which has three dispensaries and a grow-and-production site in Southern Nevada. His company has pin-balled through a year that started out very promising, saw a virtual shutdown by the end of March, shifted to curbside and delivery service, and now, like almost all dispensaries in the state, returned to open stores with strict 50 percent occupancy rules at the end of May.
Nevada Made, which was established when Nevada offered only medical marijuana, expanded to recreational sales when they were legalized and regulated in 2017, has seen the continuing damage the loss of so much tourism has done, especially through its dispensary in Laughlin, Ranck says. But the company's Warm Springs and especially Henderson dispensaries have come back strong, he notes.
"We saw a huge shift, of course, when storefronts closed to walk-in traffic," Ranck says. But the company quickly adapted. The company was shut down for seven days but received state approval for an in-house delivery service which the company augmented with a curbside pickup option.
"Curbside and delivery were key for us to maintain continuity," he says.
But in comparison to some of Nevada Made's bigger competitors, Ranck believes the best thing for his company was a focus on neighborhood service exemplified in their Henderson dispensary. They did not depend on tourist walk-ins but on local customers, patronizing a dispensary that they knew. It is not a formula for every company, but it has helped the company survive the Covid-19 storm, and keep most of the staff working throughout, he explains.
Ranck says Nevada Made has seen changes in the way customers buy cannabis products as well. Many are buying at or close to their daily limit, rather than the smaller amounts that they might have used before the pandemic struck. Some are concerned that a resurgence of the virus might mean a re-imposition of dispensary closures, he notes.
Today, the trio of dispensaries are focused on walk-in sales again, with an extremely heightened attention to disinfection and steps to prevent transmission of the virus in their shops. Nevada Made is planning on opening a new dispensary on the west side of Las Vegas in the first quarter 2021 as well as expanding to Missouri as the Show-Me state allows recreational sales this year.
The pandemic caught some companies in mid-expansion. The shiny new CannaStarz dispensary opened on Las Vegas Boulevard, near downtown Las Vegas next to the visitor-friendly Pawn Stars operation, in November, more than six months after its planned opening of April 20 (4/20, a cannabis-friendly date for the cognoscenti).
The problem was not a lack of potential customers, says Brenda Gunsallus, one of the owners of CannaStarz and an older dispensary, Sahara Wellness, a couple of miles south, with a grow operation in Apex. Her company's expansion plans were affected when the availability of construction workers dried up. "We couldn't get the building finished," she says. "We would have opened sooner, but there were some hiccups."
Today, CannaStarz is open and features smooth electronic music, thoughtful and thorough infection-control measures, and ample parking. In an area that was a year ago jammed with visitors to Las Vegas, there are few on the street and fewer, on a recent mid-day, in the dispensary.
Gunsallus acknowledges the situation with equanimity. "We were hoping it would go away. Obviously, it did not," she says of the virus. Pre-pandemic, the location looked perfect for recreational sales to visitors. But Gunsallus acknowledges that the visitor traffic is "a trickle" of what it once was on Las Vegas Boulevard. "December and January are slow anyway," she adds.
She maintains high hopes for the future of CannaStarz. The dispensary has room for vendors, art shows, or a DJ. Behind the dispensary, there is a small house, typical of old Las Vegas, that would be perfect for a consumption lounge and small outdoor stage in the little back yard, when regulations allow and visitor traffic returns. The little house is for now boarded up, but Gunsallus hopes for a return of visitors with the introduction of vaccines in the coming months.
Her company is lucky to have Sahara Wellness, a dispensary that continues to focus on local customers including those seeking medical cannabis. That has helped, she says. That has not ended concern about the future among her customer base, but she notes that for many customers, some cannabis strains help ease the anxiety that so many are feeling in today's environment.
Julie Dubocq, controller with the vertically integrated Shango dispensary, cultivation, and manufacturing company, says the pandemic's impact on her company has, notwithstanding the human cost, been a net positive for the company's multi-state bottom line. "For lack of better words, it's been a positive thing for Shango across the states," she says. "We've definitely seen an uptick in sales."
Shango has a 72,000-square-foot grow, production and retail operation in Las Vegas with nearly 100 employees. The company has two cultivation facilities and a retail site in Oregon, a retail site in California, and two retail sites and a production facility in Michigan. The company is looking to expand its operations in California and Michigan and this month (January), open three new retail sites in Missouri.
Nevada sales are up, but other states have seen an even stronger increase. Shango's Oregon retail site has seen a 100 percent increase, Dubocq says. In Nevada, Shango has continued curbside and delivery operations even as many customers choose to walk into the retail site, even with infection controls in place.
She admits that during the first weeks of the pandemic, Shango management was uncertain about the potential impacts. Some employees were briefly furloughed early on, but nearly everyone was hired back and now the company is looking to expand its staff. "We have more staff than we did before Covid," Dubocq says. "We are seeing a 20 percent increase in staffing needs."
The Nevada cultivation operation, Dubocq notes, produces about 500 pounds per month. The company's retail operation takes about 180 pounds of that, with sales to other dispensaries taking the rest. "We were nervous that we were going to have a huge backstop of product," she says. "On June 1, that started changing."
Today, "I've written some of the highest checks to the (Nevada) Department of Taxation that I've ever written," she says.
Dubocq says the reason for the increase in cannabis sales, counter to so many other economic indicators, has to do with the product itself. At a time when people do not have, or are deliberately avoiding, entertainment options such as movies, bars and concerts, or bowling, cannabis is for many people a safe, at-home recreational activity.
She speculates that people are looking for various kinds of physical and emotional relief from sickness and the isolation of the pandemic. Cannabis provides an alternative to alcohol and other substances, Dubocq notes, adding, "People are looking to bring some positivity into their life, and I think cannabis helps."