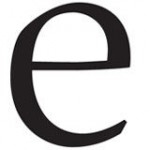 Julie Vigil
Jun 23 2019 . 9 min read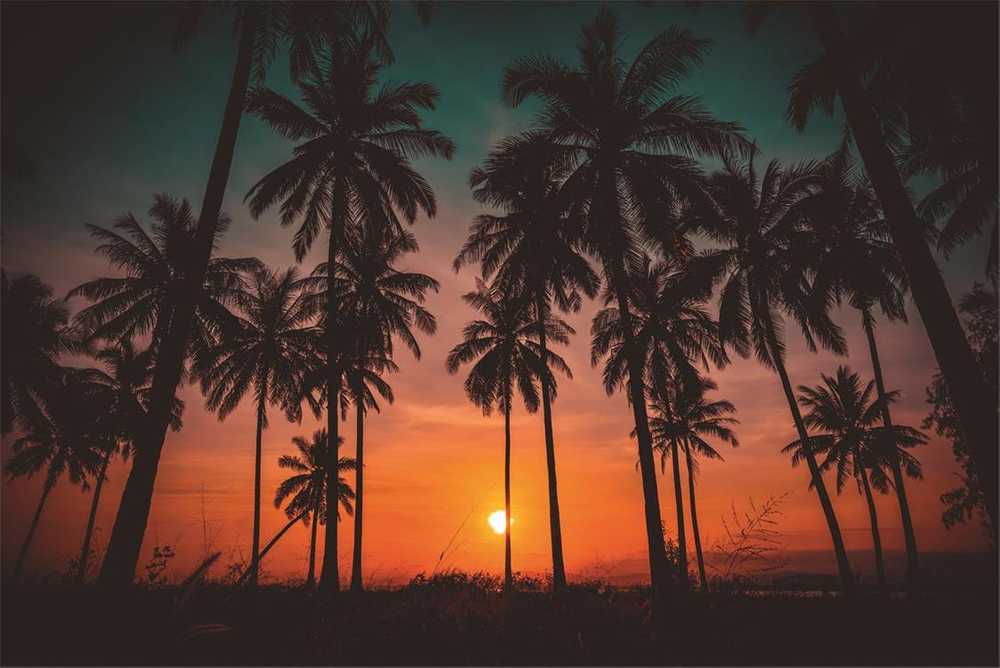 The greater Palm Springs area has drawn people from around the world for decades. It's the see-and-be-seen scene for celebs and beautiful people, home to the legendary "Spa City" and its therapeutic mineral waters, and the outdoor adventurists' dream destination. Of late, it's gotten a heady reputation for its live-music festivals, and now, this adult oasis has another draw for chill-seekers: the ability to buy and consume cannabis products without legal repercussions. With this new found freedom, Hoteliers and Spa owners around the Valley are creating 420-friendly escapes where you can let the good times roll while relaxing and rejuvenating without the man looking over your shoulder.
So, if you're looking for a place where you can stay and play, these 420-friendly hotels, spas, and private rentals are the place to start. Be sure to pack your own stash, though, because these establishments aren't licensed to grow or sell, but you can imbibe to your heart's content. And once ensconced in your kush spot, if you need to replenish your reserves, don't worry. There are plenty of nearby dispensaries and local delivery services so you can order online and get more goodies without waiting in a line, or better yet, delivered right to your door. Now that's what we call room service.
Livin' the high life
Holly-wow! You will be blown away by this haute Hollywood Regency-inspired hide-away in Rancho Mirage. Originally built in 1956 by Silver Screen star Marion Davies — who was immortalized for her years-long illicit affair with publishing magnate William Randolph Hearst and for her love of throwing lavish, star-studded blasts — this elegant estate is primed for the next gen of elite party-goers as a luxury destination available for hire.
Trimmed of all the old '80s flourishes and decor from subsequent owners, this private Mediterranean-style mansion has been meticulously rejuvenated and restored to the height of its 1930s "Golden Age" bloom by manager Fatima Nordquist with the styling of Carlos King of King Concepts & Design. Together they revamped the 14,000-square-foot estate inside and out, now dubbed Villa de Martini, so the secluded, 3-acre compound is the perfect place to escape for a few days or a month — or rent it out for an intimate party on up to a large gathering for special occasions. Whatever your plans, you can be sure that the management will tend to your every need.
Villa de Martini — still sporting its authentic Marion Mauve color — includes a main house and casita, 10 bedrooms with as many full baths, three indoor professional kitchens and an outdoor kitchen, a ballroom, grand entrance hall, home theater, swimming pool and sauna, sunken tennis court, and manicured landscaping. Guest rooms are decadently appointed with luxurious amenities and everything you could require.
Be sure to keep your eyes wide open as surprises lurk around every corner at Villa de Martini, from historic Art Deco chairs from the Queen Mary to a life-size peacock named Willie who flanks a fireplace, a waterfall and hidden gardens, and even a secret passageway that leads to a separate master-bedroom wing. Pricing will vary based on event size, duration, and amenities required, and if you plan on staying overnight.
Insider tip: Each bedroom or suite is named and decorated after a Hollywood actor of the period. For example the casita is the Elizabeth Taylor Suite, the room adjacent to Marion Davies' is the Clark Gable room (he was known to be her lover), the smallest room is the Shirley Temple, and the coldest is the Joan Crawford.
Villa de Martini
1 Von Dehn Road, Rancho Mirage, CA 92270
(760) 899-1782
info@VilladeMartini.com
Bud and Breakfast
Built in 1957, the Desert Hot Springs Inn sports a casual environment and odds are you'll dig their updated vibe and fresh, new amenities. Innkeeper John Thatcher has been at the forefront of the new cannaspa industry, intertwining the area's new personal pot laws with the history and lure of the iconic "Spa City" days to create a unique "bud and breakfast" experience for his guests.
This mid-century modern boutique hotel provides striking views of the Coachella Valley desert with towering mountain ranges creating a natural barrier to the outside world and making you feel as if you really are getting away from it all. Known for its underground hot mineral-water pool and spa now, Desert Hot Springs Inn is also known as the feel-good place where you can smoke, vape, or use cannabis-related products poolside and get CBD oil-infused massage treatments, too.
The Inn has its own hot- and cold-water wells, so when you're not soaking up all those healing minerals and silky-smooth water in the 103-degree spa or 85-degree mineral-water pool, you can up your relaxation game with some premium you-time.
If you have never experienced a CBD massage, your stay at the Inn is an ideal time to take advantage of the healing power of cannabis. The spa's signature CBD blend relieves muscle soreness, chronic pain, tension, and stress. And no need to worry about getting too high, there is no psychoactive effect when applied to your skin. The Inn's two body work specialists offer in-room Swedish, deep tissue, and lymphatic massages.
Guests at DHSI have their choice of nine pool-side rooms, on either the first or second floor, that can be booked individually or as one- or two-room suites with an adjoining kitchenette. Rooms start at $159-$179, are each uniquely decorated, and come with free cable and high-speed wi-fi.
Other amenities include complimentary breakfast, snacks, and coffee, robes provided with massage services, and spa toiletries.
As for smoking that joint or taking that bong hit, you will have to retreat to the smoking area where you can toke away. Vaping, on the other hand, is permitted in the rooms, so don't forget your vape pen or vaporizer.
Thatcher is developing additional activities and experiences such as cannabis tours and classes, pot-friendly parties and events, and canna-infused dinners. So, stay tuned.
Insider tip: Book your spa treatments in advance as availability may be limited on holidays and weekends.
Desert Hot Springs Inn
67840 Hacienda Ave., Desert Hot Springs, CA 92240
760-600-0246
info@DesertHotSpringsInn.com
www.deserthotspringsinn.com
Puff In The Buff
The first thing you need to know about Living Waters Spa: Naked is the norm. The second thing to know? Cannabis is the new normal. Though these two things might not seem normal to most, for the adventurous, Living Waters Spa provides a one-of-a-kind adults-only experience. The award-winning, European-style resort and wellness center prides itself on its natural hot mineral water and cold-water aquifers that flow into each of the property's two mineral water-fed pools.
The resort features massage and spa treatments plus personal growth workshops and couples' classes. LWS is a welcoming environment, open to many lifestyles, including cannabis enthusiasts who have a designated table to toke near the pool.
The European spa's centerpiece is a vintage 1960's redwood Finnish sauna, powered by a "Helo-mini" heater. LWS has a variety of relaxing and restorative massage treatments to choose from for either single or couples/friends. Guests are invited to bring their own CBD oil if they prefer to have that included in a massage treatment, otherwise LWS uses its special five-oil blend that highlights almond, sesame and rice oils.
Meticulously renovated, Living Waters Spa's non-smoking rooms open to a mineral water-fed pool and spa and offer sweeping views of the San Jacinto Mountains and Palm Springs, across the Valley. Rooms start at $169 and feature a king-size bed, custom mattress, fine linens, thick towels, hair dryers, and wi-fi. Most are equipped with a kitchenette. LWS serves a daily Continental breakfast and in the afternoon there's complimentary white wine sangria and hibiscus tea under the awning by the spa.
LWS also request you leave the kids and dogs at home.
Insider's tip: Minimum two-night weekend stay is preferred, but you can play for just the day and enjoy a soak and a massage treatment, too. Check their web site's calendar for loads of specials and compassion and military discount rates.
Living Waters Clothing-Optional Spa
13340 Mountain View Road, Desert Hot Springs, CA 92240
760-329-9988
Info@LivingWatersSpa.com
www.livingwatersspa.com
High Roller
For the ultimate escape in adult relaxation in the desert, check out The O Spa & Resort. Originally built in 1952, The O's been updated with modern amenities but still holds its mid-century charm with an added funky Buddha twist.
This cannabis- and pet-friendly resort is a private, 2.5-acre walled property with views of the San Bernardino and San Jacinto Mountains. Inside the enclave, guests can soak in one of three pool and spas, take a shower under the outdoor Turkish waterfall, get a schvitz going in the steam sauna, and lounge in any of the private poolside cabanas. All of the resort's pools are filled with natural mineral spring water and are watched over by the very Zen statue of the Goddess of Mercy.
The O is progressive and guests are free to consume cannabis products on premises, but are asked to smoke outside, only. Vaping is cool both in and out, but keep all plug-in and large paraphernalia at home, as a courtesy to others. The O also stakes claim to being the first in the Valley to offer its guests personalized 420-adventure tours with commercial cannabis producers and dispensaries. Prices vary, depending on growing season and size of the group, but typically start at $150 an hour, not including samples. Advanced reservations are a must.
At The O Spa, guests indulge in all the pampering: facials, massages and bodywork, and body treatments. And, of course, every spa treatments can be elevated and enhanced with CBD skincare, massage oil, or scrub infusion, too. Check out their web site for a full menu of treatments and descriptions.
For fun with friends, The O has a bocce ball and croquet court, yoga stage, two fire pits, and an outdoor dining area that seats up to 20. Guests can also take a ride through the neighborhood on the resort's complimentary bikes. There's also complimentary WI-fi, newspapers, coffee and tea, and mimosas on the weekends.
The self-check-in resort has 13 private rooms (some with kitchenettes) and two 4- or 5-bedroom, 3-bath villas. Each feature a selection of high quality king or queen beds with luxurious European linens, and Hydro Spa bathroom amenities. Prices start at $109.
Insider tip: Topless tanning is allowed at The O Spa, but when not poolside, please cover up. Also, depending on the season, The O grows a few cannabis plants in their garden and in the energy-efficient grow room. You can touch, but please don't trim or prune.
The O Spa & Resort
11740 Mesquite Ave, Desert Hot Springs, CA 92240
760-671-6889
desiree@rervacations.com