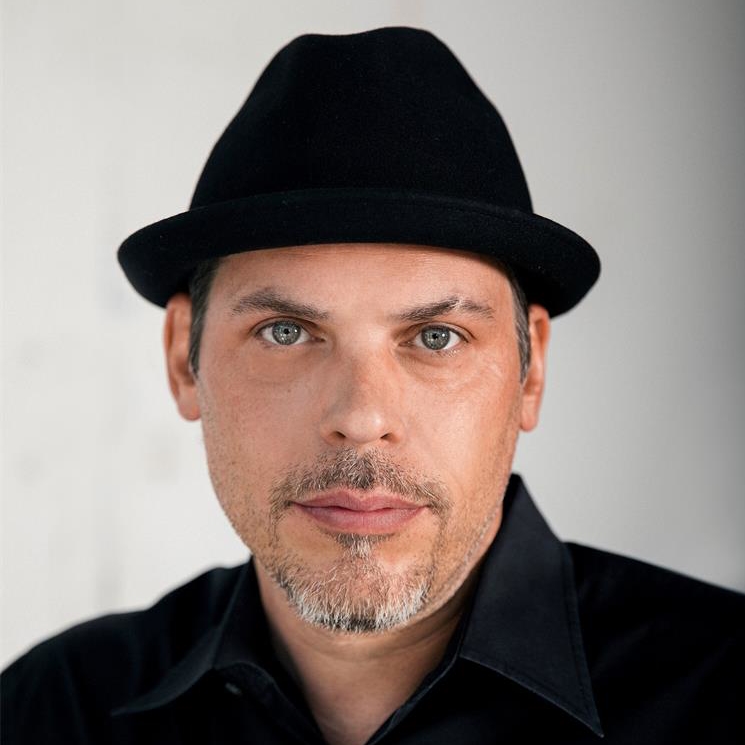 Justin Alexander
Nov 09 2018 . 17 min read
Merriam-Webster defines innovation as the introduction of something new. The cannabis marketplace in Nevada is nothing if not constantly rolling out new ideas, products, devices and methods for the benefit of its consumers. When we put out the call for the most innovative products in the Nevada landscape we received a slew of exciting items that ranged from topicals and live resins to tinctures and vapes.
Not only did we receive novel products, but our curiosity was piqued by the array of inventive creations being dreamt up by forward thinking cannabis crafters. This review contains products with both uniquely curated genetics as well as products that were made to focus on less well-known cannabinoids including delta-8 and CBN. We also profile unique collaborations by local producers that have borne Nevada-only products and we highlight the return to traditional methods to better serve the end-product and, in turn, the consumer.
Check out what we have assembled on the innovation front and see if there is not a product to meet the needs of an ailment, condition or symptom you have been trying to heal or find relief from.
Remedy's Live Resin Vape Cartridges
If you are in search of a connoisseur experience of rich flavors that you will not soon forget—consider treating yourself to innovative quality with Remedy's Live Resin Vape Cartridges. Live resin is considered to be the ultimate concentrate since the flower used for extraction is immediately flash frozen and processed at low temperatures to maintain the heady, pungent profile of the living plant.
"I consider our live resin vape cartridges innovative because we reintroduce the actual fresh frozen resin from the cannabis plant with a high-purity distillate," says Remedy Lab Manager Thomas Supp. "Our cartridge tastes exactly like the live plant smells. There's a complexity to the flavor profile that you're just not going to find anywhere else. A lot of cartridges on the market are re-created profiles of cannabis, which is still a really good taste, but it doesn't beat the actual thing. There are definitely ways to recreate the strain using non-cannabis-derived terpenes, but there is something unique to the taste, smell and effect of the live resin from the plant that just can't be re-created yet."
Remedy features 707 Headband, Blue Headband OG, and Clemon Kush in its live resin cartridges. "It is known for a high terpenoid profile, which is desired if you're going after a high terpene extract. The effects of our strain 707 Headband are relaxing and mentally stimulating. It helps mediate the intake of pharmaceuticals, which I find to be a great plus. It is also great for helping with insomnia, or those nights when sleep seems to just evade you," says Supp, who notes there are very few live resin vape cartridges in Nevada's recreational marketplace.
Chunky D by Kannabis, The Grove
Sometimes innovation means returning to tradition and embracing the tried-and-true methods that have served others in the past. "During the development of Chunky D, we transitioned from machine-trimming to hand-trimming and the changes were clear. Due to the harshness of the machine a lot of trichomes were being sacrificed in the process. Chunky D was our first batch to be hand-trimmed and the test results proved effective with terpene and THCa levels increasing from what we have seen on previous batches that had been machine trimmed," says Cait Brooke, brand ambassador for The Grove. "In order to produce the best final product, we know it's important to tackle all the tedious steps with expertise and finesse. This is why our Chunky D flower has been hand-trimmed and hang-dried. These two processes, although taking longer to execute than other methods, have been effective steps in preserving the cannabinoids and resulting in a higher yield of terpenes as well."
Chunky D pairs the "relaxing and earthy plum features of indica Deep Chunk with the pungent and invigorating aromas of sativa Sour Diesel, creating the genetic genius that is Chunky D," Brooke notes of the flower that tests in at 28.2 percent THCA, and offers both calming and uplifting terpene experiences.
"Working well together, caryophyllene (8.141 mg) and myrcene (4.219 mg), send a warm blanket across the body, softening the limbs and relieving tension," says Brooke. "Alongside these tranquil terpenes, Chunky D also produces limonene (3.415 mg) and traces of pinene; both can be effective in giving a brain and mood boost. It truly creates the best of both worlds, stimulating the mind in euphoria while unwinding the body."
Brooke promises Chunky D will invigorate your senses, noting, "the aromas alone will catch the nose's attention with bold diesel and hints of citrus and pine accompanied by soft and subtle notes of hops. However, the effects are what keep customers coming back. Seemingly taking the best features from both its parents, Chunky Diesel loosens and relaxes the body while awakening and exciting the mind, making it a great strain for a multitude of activities."
NLV Organics' Kissable Sensual Massage Oil
Treat both you and your partner's bodies to hypnotic relaxation this fall with NLV Organics' Kissable Sensual Massage Oil. "Our Sensual Massage Oil allows users to have extended massage time while providing the skin with a nourishing treat," says NLV Organics' Salpy Boyajian. "Our goal was to create a flavorful intimate massage oil that would be an ideal couples' necessity for those experienced in cannabis products and those not."
This premium massage oil boasts a massive dose of THC at 242.55 mg, Boyajian said, noting it is the highest available in Nevada's recreational market. "The high potency dose will leave your body and mind feeling stimulated, blissful, and in a state of pure ecstasy," says Boyajian. "It has body relaxation and relief properties. It has a silky texture that allows hands to glide over the body with minimal friction. It was created using a blend of all-natural coconut oil and premium-grade cannabis oil and was infused with a delectable tropical flavor. If you don't want to consume an edible or inhale smoke, topical massage oil is a great way to experience the benefits of cannabis oil."
But, Boyajian notes, you can still consume this massage oil in more intimate settings. "Although not considered an edible, our massage oil is made of natural ingredients that can be considered 'kissable,' making it the perfect addition to an intimate massage," she says. "And it is safe to be used as a lubricant—which makes it that much more blissful!"
Medizin's OGKB 2.0 Vape Cartridge
Medizin's OGKB 2.0 vape cartridge is a potent indica-dominant strain with a "sweet flavor that tastes like berry," says Medizin's Brandon Zimmer. It is considered innovative among vapes because of its potency at 86 percent THC and 7 percent CBN—you don't sacrifice any bang for your buck with this vessel.
OGKB is a mix of OG Kush and Girl Scout Cookies, two traditionally venerated strains. "It is a stony, cerebral head high and comfortable body effect that leads to sedation," says Zimmer. With a terpene mix of d-limonene (18.82 mg), b-myrcene (18.15 mg), linalool (3.9 mg), b-pinene (3.18 mg), the OGKB 2.0 cartridge will help release stress, insomnia and pain.
City Trees' Pure THC Blue Agave Tincture
City Trees' Pure THC Blue Agave Tincture is an innovative mix for the cannabis cocktail connoisseur. "Strong yet flavorful our all-natural tincture is water soluble, so it mixes easily into a variety of food and drinks," says City Trees' Don Decatur, who notes agave is a wonderful natural substitute for processed and artificial sugar made from the leaves of the Mexican blue agave plant.
"People love the taste and its ability to be used in so many different types of foods and drinks," relays Decatur of blue agave. "We wanted to give people a strong, yet flavorful all-natural tincture. With most on the market tasting pretty bad and not offering good value, we think we hit a homerun."
This powerful tincture will make your cocktail dreams a reality with 300 mg of THC. The versatility and high potency of this tincture makes it a gamechanger to people who would prefer not to smoke. At 5 mg per dose and 60 doses per bottle, the effects are as strong as you want them to be.
Evergreen Organix's SPF+THC Sunscreen
An innovator among topicals, protect your (legally of-age, of course) family's precious skin with something a little extra with Evergreen Organix' SPF+THC Sunscreen. That's right—they really are infusing THC in everything under the sun!
"Cannabis-infused topicals have become very popular recently but we wanted to offer a topical that was multi-functional," says Jillian Nelson of Evergreen Organix. "We wanted to create an elevated cannabis topical that was useful to active people who love the outdoors. Combining the healing benefits of cannabis with sun protection was our goal for our SPF+THC Sunscreen, and it is a favorite amongst the winter
sports crowd."
This useful topical is not only a shield against the sun, but "it is also infused with anti-aging serums and is 100 percent paraben-free. It boasts SPF 30 with UVA/UVB spectrum coverage," says Nelson.
This super sunscreen protects you from the sun while making you feel groovy. "It is also great for helping soothe irritation," explains Nelson. "We recommend this product not only during summer, but also for winter protection for people on the slopes."
Mary's Medicinal Patches, The Apothecarium
When you can't grab quick green relief, try a unique method of cannabis consumption: Mary's Medicinal Patches available in sativa, indica and a CBD:THC version. "Most patients don't even think of transdermal patches when they come to us for relief. Our guests are looking for something to smoke or an edible, but many don't realize that patches are a great alternative for those who don't want to feel a typical euphoric high," says Hailey Stone, the Apothecarium's marketing coordinator. "Mary's Medicinal Patches are transdermal, which means they will absorb through your skin for full body relief. They actually release the cannabinoids into the bloodstream for a steady effect. One patch can last anywhere up to 12 hours, releasing small doses of cannabis throughout use," Stone says. "Patches are ideal for someone dealing with chronic pain, anxiety or insomnia. If you need relief over a long period, these patches can truly make a difference in your day-to-day life. The long-lasting effects mixed with a constant stream of cannabis throughout the day can give the user a calming sense of relief without needing to feel a 'high'."
Mary's Medicinals is also one of the few companies to create CBN products. CBN is a less common cannabinoid, but it has a heavy sedative effect that is great for patients struggling with insomnia. So, if you're looking for fast-acting, long-lasting relief or even a good night's sleep, slap on a patch and let the healing begin.
Kynd Cannabis Company's Balm
When you need muscle relief fast, enter Kynd and their soothing balms with a solidly strong cannabiniod make-up of 114 mg THC and 207 mg CBD. "Our infused balm is a multi-purpose healing salve formulated to address skin, muscle, and joint health issues. The soothing topical supports cell production, anti-inflammation, and vasodilation for faster healing while also penetrating deeply into the skin for effective pain relief stemming from sore muscles, rheumatic joints, and even headaches," says Kynd COO Stacy Castillo. "The level of effectiveness in the Kynd balm is what makes it stand out. We included 14 additional ingredients over and above our THC and CBD CO2 oil, and every one of them offers a unique benefit. Our balm can be used to relieve general inflammation and pain to the musculoskeletal system to improve skin elasticity and moisture and as a source of beneficial antioxidants, vitamins and essential fatty acids. It's this thoughtful blend of ingredients that combine for a truly revolutionary topical."
Kynd's Balm is for more than just achy feels, however: "The balm addresses so many different issues and its efficacy is measurable. People see and feel benefits quickly. Our patients use it for an array of different ailments, including treating skin issues, arthritis, post-surgical healing, menstrual cramps, dark spot correction, and many others," Castillo says. "We see demand from people of all ages and walks of life—athletes, people with arthritis, people who have just had potentially dangerous sun spots removed (once the wound heals), post-surgical care (once the wounds heal), muscle issues, knee problems, back issues, menstrual cramps, migraine sufferers, massage therapists, and the list goes on."
Exhale's Roar E-Cartridge
Delta-8 products are a scientific feat because they contain completely different molecules than the more well-known Delta-9 THC—giving patients a new option when it comes to medicinal use of cannabis. "Just knowing that we are doing something so revolutionary is fun but actually finding new user cases and products to offer as a D8 variety keeps us smiling," says Marc Baldwin, director of marketing for Exhale. "We rearrange the double carbon bond using heat and pressure to change the isomerization and relocate that second double bond to the other side of the molecule. I would say that is fairly innovative."
The Exhale Roar cartridge contains Zkittlez, an indica-dominant mix of Grape Ape and Grapefruit. Its benefits are well beyond the standard high with everything from body-centric feels to superb mental clarity. Because it is so versatile you can use it in a variety of both social and business situations when your head feels foggy and it is a supreme product that can help an array of users from cancer patients undergoing chemotherapy treatment to those suffering with sports injuries.
"This batch being a Zkittlez means you get the power of an indica hybrid with the controllability of the Delta-8 isomerization. It also gives a powerful case of the munchies," Baldwin says. "D8 has a high CBC cannabinoid content which is anti-bacterial, anti-microbial. It's also a reliable pain reliever and it increases your neuroprotective pathways."
For those among us who experience anxiety when consuming cannabis, "Delta-8 is literally the opposite of anxiety, it is anti-anxiety. If you need a higher dosage with Delta-8 you should have no fluttery feelings," explains Baldwin. "It will calm you down without being overly psychoactive and allow you to keep a clear head."
Cannabiotix's L'Orange Mountains Trim Run Sugar
Known for producing high quality flower, Cannabiotix takes yet another step into the realm of innovation with the introduction of its L'Orange Mountains Trim Run Sugar. "We took two of our most sought-after strains—L'Orange and Kush Mountains—and mixed them together to create a complex palate of terpenes," says Cannabiotix's Megan Landers. "With the perfect mixture of a strong indica and strong sativa, it allows for an array of concentrate consumers to enjoy taking dabs in the morning, during a break to release or at night to relax."
With 72 mgs of THC and 79 mgs of THCA, Landers says this sugar trim left her feeling like she was "high on the mountains in a zesty orange field. The team and myself wanted to take two very unique strains and mash them together in hopes of creating a product as unique as the two strains are on their own."
And their vision does not disappoint; this sugar is super sweet and uber popular due to the bursting terpene aroma of limonene (4.6 mg), linalool (3.4 mg), b-caryophyllene (1.6 mg), and myrcene (1.3 mg) as well as the flavor consumers receive right from the start. Sprinkle the sugar on your rig, in your joints or on your pipe for an undeniably satisfying smoke with a crisp autumnal vibe meant to be inhaled.
Tsunami Strawberry Banana Sherbert Live Resin Badder, The+Source
"Being innovative means being original, featuring new methods, or a new idea; and this product is certainly that," says Laura Schmidt, marketing coordinator for The+Source. "This is the debut of one of 8|Fold's newest strains, Strawberry Banana Sherbert, and the coolest part is that it was processed by the super inventive team over at Tsunami Labs. It's really exciting to introduce new genetics from our grow to our concentrate consumers first. Generally, flower fans get first crack at new releases from the garden, so it's awesome to be able to give wax lovers a chance to try this strain in concentrate form first. That is truly a novel notion."
Genetically this strain is a cross between indica-dominant hybrids Strawberry Banana and Banana Sherbet. The first unique characteristic you will notice is on the nose—the aroma is bold and fruity with tones of sweet berry and earthy banana and a terpene mix of a-pinene (11.45 mg) and b-caryophyllene (9.89 mg).
"This Tsunami badder has bright top notes of tropical fruits like kiwi and pineapple and is held down by base notes of red currant and cassis. It's ripe to get you in a creative and innovative state of mind," says Schmidt.
The consumption of this product produces some truly magical effects. It is a blend of a body high with bursts of creativity and euphoria at a THC content of 334 mg. This will boost the brain to new heights thanks to some very special and artfully constructed science—and it's all in the terps as they say. "The robust terpene profile contributes, boasting 48.42mg/g of myrcene, to a unique taste and a palatable treat. It's physically relaxing and mentally stimulating, I felt less stressed and therefore more open to being artful and explorative with my creativity," says Schmidt. "I could totally see some innovative or inventive ideas coming from a dab sesh with a friend or business partner stemming from this strain."
Since this is a collaboration done in small batches, look at it as a sort of limited edition and highly artisanal. "Our staff and patients love the collabs, seeing their favorite companies in town working together to continually provide a line of new and reinventive products, that's innovative by nature," says Schmidt.
Shango's Grandpa's Breath
The smell of "old man breath" is nothing innovative but when it comes from the genetic cross of the highly revered OG Kush and Granddaddy Purple strains, it's something to take note of. Enter Shango's Grandpa's Breath, a groundbreaking way to end your day.
"The dankness of this strain is like a big whiff of an old man's breath that makes you weak in the knees," says Shango's Kelli Lebsock. With 19 percent THC, the euphoria starts with the first long hit and then as it continues to smoke, you will feel relaxation increase and a full body takeover tucks you in mentally and physically. With 3 mgs of myrcene, the result is a great night's rest.
"Initially this strain provides a mentally pain-free feeling and quickly becomes very sedative," Lebsock says. "It is often a great choice to treat PTSD, depression, insomnia, chronic fatigue, and chronic stress or anxiety."
In developing this strain, the growers at Shango were looking for the most innovative way possible to help patients with sleep issues and assist with relaxation and mental euphoria. "Guests with busy lifestyles, multiple jobs or just trouble sleeping—this strain is great to help you fall asleep to optimize any time allotted to catch your ZZZZs, which is never enough for any of us," Lebsock says. And that is why we can all use a little help from dear old granddad.
Kabunky's Dark and Milk Chocolate
An innovator among delicious edibles, Kabunky has a candy store size variety of offerings. Two of our favorites are the brand's Dark Chocolate (109 mg THC) and Sea Salt Milk Chocolate (85 mg THC). Each has a rich flavor profile true to their non-medicated counterparts.
Bites of these easy-to-consume snacks relieve anxiety or pain within the hour. Both contain hybrid properties, so they work with how you are feeling to give you the best result. While chocolate has medicinal properties on its own when uninfused, adding in cannabis gives exponential benefits for both mind and body.