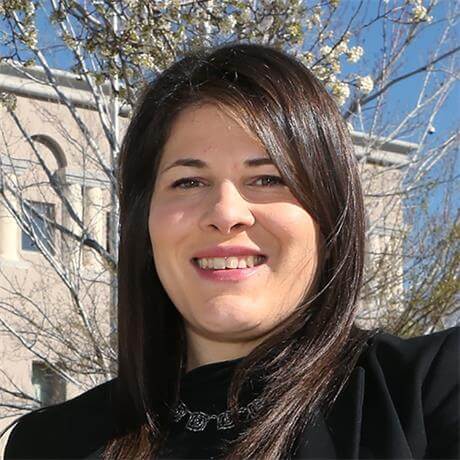 Riana Durrett
Dec 28 2018 . 6 min read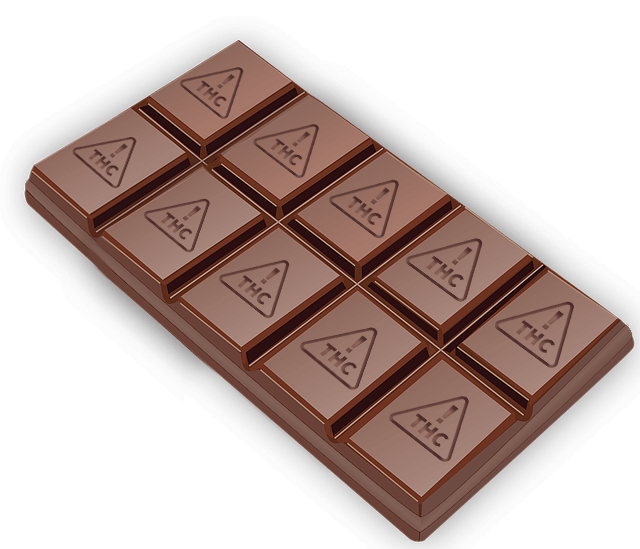 To follow is a quick snapshot of a few specific topics that fall under the expansive umbrella of cannabis regulation. Each topic is very briefly summarized, but it's important to remember that each topic has its own history and long list of considerations, rules, and regulations. More information can be found at marijuana.nv.gov and nvdispense.com.
Packaging, Labeling, Potency, and Appearance
Nevada has a vast network of rules and regulations regarding packaging, labeling, warnings, notifications, potency levels, warnings on physical signs, and the appearance of marijuana products, especially edibles. Ahead of Nevada's first adult use marijuana sales, a delegation of Nevada officials and industry leaders met with Colorado regulators, policymakers, and industry leaders to discuss how to best approach the legalization of marijuana in 2016. The two-day conference, organized by the Nevada Dispensary Association, inspired Nevada's lawmakers and industry to work on several initiatives before adult use sales began, including consumer and public safety measures. Many of these measures were simply adopted from those that already existed in Nevada's medical marijuana program, however, some were new, such as stricter rules on advertising and edible products.
One message that was repeated several times during the two-day conference in Colorado was the importance of getting ahead of public and consumer safety issues and passing regulations before incidents of overconsumption or accidental consumption occurred. A Colorado legislator responsible for passing several laws relating to legalization of marijuana, Jonathan Singer, strongly advised Nevada legislators and regulators to meet with all interested parties and pass consumer and public safety rules to avoid the issues Colorado faced with incidents of overconsumption and accidental consumption. Singer relayed that, unfortunately, Colorado had only passed their own consumer and public safety rules after the legalization of marijuana, which contributed to incidents of overconsumption.
As a result of the discussions held with Colorado legislators and regulators, Nevada regulators and lawmakers, with the support of the marijuana industry, adopted extensive regulations to protect consumers and the public from accidental consumption or overconsumption prior to the start of sales of adult use ("recreational") marijuana.
While many more exist, some of these measures include:
Only persons over 21 years of age are allowed in a dispensary (exception: patients with valid medical marijuana card)

Limiting a serving size of an edible to 10 mg of THC per serving

Limiting the amount of THC per package to 100 mg of THC

Delineating or demarking serving sizes to make serving size clear and obvious

Requiring an identifying symbol on each serving of an edible product that contains

THC (use of state's new THC symbol begins January 1, 2019)

Requiring homogeneity (THC must be consistent throughout product and not concentrated in a portion of the product)

Opaque packaging on all edibles

Child-resistant packaging that will maintain child-resistance after opening and resealing

Restrictions on shapes and appearance of edibles

Labels with contents and warnings

Written notifications with each purchase of an edible

Signage in dispensaries with warnings
Marketing and Advertising
Similar to the packaging and labeling rules summarized above, Nevada adopted rules on advertising before adult use sales of marijuana began. Therefore, by the time the first sale of recreational marijuana was made, there were already rules in place about advertising. Many of these rules were a result of discussions between various groups working together in the Nevada Governor's Task Force, convened in 2017, to identify and make recommendations to the Governor on the best approaches to legalizing adult use in marijuana.
The Governor's Task Force adopted recommendations, many of which were later adopted as permanent regulations, including a recommendation regarding advertising restrictions. Members of the Governor's Task Force that adopted the recommendation included youth drug use prevention advocates, law enforcement, state government officials, local government officials, health officials, industry representatives, etc. Some advertising rules were adopted from existing medical marijuana laws, but others were added originated from the Governor's Task Force and then were adopted by the Department of Taxation.
While many more exist, some of these measures include:
Content restrictions

No advertising that is designed to appeal to children

No advertising that depicts overconsumption or actual consumption

Content requirements

Every advertisement must state "Keep out of reach of children. For use only by adults 21 years of age and older."

Distance restrictions

No advertisements within 1,000 feet of a public or private school, playground, public park, or library
Testing
Nevada's regulatory framework has been commended for its strict and thoughtful approaches to marijuana regulation. One area of regulation where Nevada excels is the rigorous testing of products to ensure consumer safety. Any marijuana or marijuana product for sale must be tested and the lab results must be provided upon request. Any medical patient or customer may request the lab results for a product, review its contents, and verify that it passed quality assurance testing.
Cannabis must pass quality assurance tests that detect the following: Potency, foreign matter, mycotoxin, heavy metal, pesticides, herbicides, yeast and mold, total enterobacteriaceae, aspergillus, homogeneity, and shelf-life (for a complete list visit marijuana.nv.gov).
Public Awareness and Education
The Nevada Department of Taxation has conducted a public awareness campaign, which focused primarily on the prevention of consumption of marijuana when pregnant, but also provided basic information about marijuana laws in Nevada.
Colorado's Health Department engaged in a more extensive education campaign titled "Good to Know Colorado," which reached a much wider audience with education about keeping marijuana away from children as well as the slow-onset effects of edible marijuana products.
In Nevada, there is support for a similar campaign and there will likely be legislation proposed and a discussion on whether Nevada will pursue such a campaign during the state's 2019 Legislative Session.
Driving
Driving under the Influence of marijuana, similar to driving under the influence of alcohol, is prohibited and is punishable by a misdemeanor, fine, and up to 6 months in jail for the first offense. A third offense is punishable by a felony and a minimum of 1 (one) year in prison. The Initiative to Regulate Marijuana Like Alcohol, which is the law that legalized sales of adult use marijuana, further states that consumption of marijuana in a moving vehicle is also prohibited and punishable by a misdemeanor.
Security
Nevada's regulations contain extensive requirements relating to security in order to protect employees, the public, and businesses. Most businesses go above and beyond the requirements set forth in law, but for a peek at some of the extensive requirements visit marijuana.nv.gov or nvdispense.com.
Nevada's regulations surrounding the consumption, production, cultivation and consumer safety are extensive, spanning each level of government, many bodies of law and many areas of interest. While this article is just a snapshot of the scope of regulations surrounding marijuana in Nevada, more information on rules and regulations that protect and promote consumer and public safety can be found at marijuana.nv.gov and nvdispense.com.