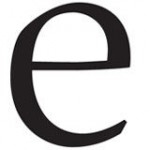 elevateNV
Oct 06 2017 . 11 min read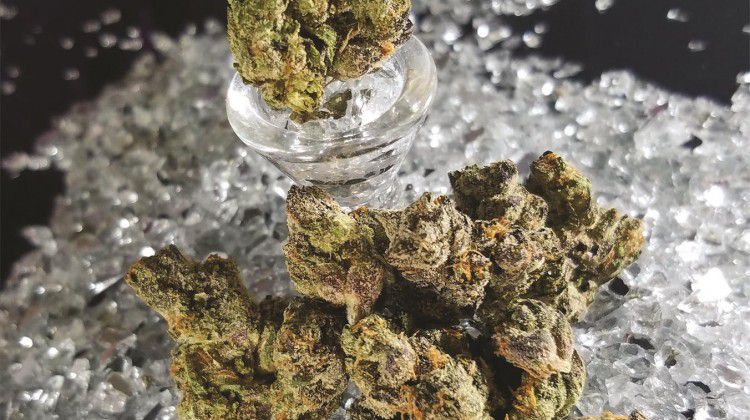 By Guy Bertuzzi I Photography by Doren Malik, @dorenmalik
Creating a strain in ode to elevate has just been one more highlight of starting this magazine more than two years ago.
When we decided to partner with Virtue Las Vegas to breed a strain and name it for elevate earlier this year, I was like a fat kid in a candy store.
We collaborated with Virtue Las Vegas to develop an indica-dominant hybrid strain. I envisioned a strain that would aid users with both sleep and pain management. Virtue did not disappoint and hit a homerun delivering on my vision. Yet as I talk to various people who have used it, the results have been varied and the strain seemingly effects everyone differently. It helps some people sleep, but others have said it resulted in a great euphoric feeling that gave them the energy to get off the couch and get things on their to-do list crossed off.
To celebrate elevate's release into the market, instead of doing a typical review, we decided to invite different people, both in and out of the industry, to share their thoughts on the strain. Not surprisingly after trying elevate, several of our reviewers told us it is one of their favorite strains in the marketplace. I would like to take credit for it, but David Holmes and his team at Virtue deserve all the kudos. Currently, elevate the strain is available at Nevada Medical Marijuana in Henderson and The Apothecarium near Summerlin. Shoot us an email if you try it and let us know what you think.
from elevate's own reviewer
A great flavor profile with the strong effects of both a head and body high are the exuberant characteristics that define the strain named for elevate NV magazine and created by Virtue. An "elevator" in every sense of the word—it will put you in a state of complete and utter bliss—elevate blends the very best of three excellent strains. Developed and sourced by Clade9, elevate's proprietary bud has the superb genetics of Snake Eyes, Ghost OG, and Haze. Overall, when creating a signature strain, Virtue's cultivator David Holmes says he looks for "terpene profile, yield and aesthetic as the main properties [when] breeding boutique flowers." Its development took around two years, Holmes says, with most of the time dedicated to finding select males. It tests low-to-mid max THC and mid-to-high 20s on total cannabinoids. "We have high hopes that this will be a popular variety," says Holmes. "The original name of the strain was Blakeout because it knocked out our flower manager Blake." This high has it all, hitting the head and body with relaxation and euphoria as well as sublime virtues that provide pain relief and a reprieve from insomnia. After a couple of puffs, expect to fall away into dreamland with the possibility of waking up to an appetite that must be satiated immediately.
Justin Alexander, product reviewer, elevate NV magazine
from the dispensary
Virtue has added another star to their diverse and unique library of genetics currently being supplied to Nevada's medical and recreational markets. Known for strains such as Snake Eyes OG and Diamond Dust, this new edition, elevate, is sure to emerge as a new fan favorite. elevate showcases vibrant colors ranging from light and dark purple to varying shades of green and looks as if she was dipped in a THC crystalline bath prior to packaging. This flower is dense yet sticky and delivers aroma profiles of candy, citrus, pine, and a slight hint of spice. Upon consumption, this flower packs a sweet and piney punch making one reluctant to share. As you draw in, the hit is smooth and the flower ashes white confirming what we already know, Virtue treated this girl with the same love and respect as the rest of their family. Upon take off, elevate stays true to her name -- enhancing one's mood while providing an increased sense of alertness and focus. This intense liftoff can be accredited to her most prominent terpenes: limonene and pinene. As one settles in and surrenders to this strain, two more terpenes take effect: myrcene and linalool. These terpenes assert themselves by taking away any anxiety and providing a calming sensation. At the height of your experience, these four terpenes and a 21 percent THC concentration combine to create an entourage effect or high that leaves one in a calm, euphoric and explorative state of mind.
Tim Cronin, Director of Operations, Waveseer &
Jenny's Dispensaries
from the lab
The first thing I noticed after popping the top of my pre-roll tube of the new elevate strain from Virtue was the unmistakably sour scent that tingles and almost burns my nostrils. After a second deep inhale I also detect sweet musky tones that remind me of earth and berries. This smells like a strain with some OG lineage but has other unique fragrances that put it above and beyond your average OG. I lit the joint and took a long drag. The smoke is heavy but very smooth on my throat. After puffing and passing a couple times, the flavor really sets in. There is a zesty, sour citrus flavor in the forefront and on the back of the hit rich notes of chocolate and berries ring in. This flower stayed smooth and tasty all the way until the last hit of this pre-roll. As soon as I put out the roach, I feel intense relaxation and euphoria in my body. I can feel the tension from the day leaving my muscles as I sit back and let the high settle in. I am surprisingly clear headed and have almost no cottonmouth. This is a fantastic strain that I would recommend to those looking to relieve pain but don't want to be too stoney or couch locked. This strain packs a powerful punch that is sure to have you elevated. Gotta give props to the Virtue cultivation crew for this one.
Oscar Hunt, Field Chemist, Ace Analytical Laboratory
from the dispensary
Oh elevate, how I love your magical sensations. You're like a warm, homemade berry pie. Surrounding me with a deep fruity aroma, mixed with earthy undertones, you engulf me in sativa like qualities even though you're an indica-dominant strain. The smooth hit immediately calms my nerves and then slowly transitions into an indica type feeling. Most strains lean one way or the other with me, but elevate allowed me the energy to get a great workout in, as well as to create my nighttime haven when I smoked before turning my lights out and increased my dose before bed. Sleep was amazing with elevate and helped with my aches and pains throughout the entire night. All in all, elevate by Virtue is a well-rounded, top-shelf flower that I highly recommend. It gives you the best of both worlds by creating an enlightened high, followed by a deep relax. This will be a highly sought-after strain among the medicinal patients for the high terpene profile, and strong flower, as well as a favorite among recreational connoisseurs.
TJ Hoven, General Manager, The Grove
from a reader
The first thing about this bud that really jumps out at you is the gorgeous purple hues that are found throughout the nugs. Once you open the bag, a sweet berry-like aroma embraces your nostrils, but the deeper you inhale you can really tell how pungent this strain is. Upon closer inspection of the flower, you can see thousands of trichrome crystals covering the buds and even a few fiery orange hairs, making it aesthetically pleasing. The bud formation is fabulous as well. The nugs are dense yet still fluffy and they break down very well. It has a very potent yet smooth draw and the flavor is reminiscent of berries. From the very moment you inhale the smoke, you can feel your head start swimming in the way that only really good chronic makes you feel. That feeling only intensifies the longer you hold in the smoke and upon exhale you are once again visited by that sweet, berry taste. Even for a daily smoker one or two hits is enough to make you easily sidetracked and a whole bowl to yourself is more than enough to get the job done. Although it is an indica-dominant strain it doesn't put you to sleep like one might expect, which makes it suitable for both daytime and nighttime use. The effect is also long-lasting, making it good for someone who likes to be stoned during their daily errands or relax at the end of a long day. Overall an unforgettable strain and one of the very best I have had the pleasure of smoking. Check out my Instagram @blazin_in_the_505 for pictures of this strain and other frosty nugs. #blazeit #gethigh #staylifted
elevate reader @blazin_in_the_505
from the dispensary
Although Virtue's elevate strain is an indica- dominant hybrid, for me, it was pretty well balanced. It started off with sativa effects and then gently eased into the indica body high, stoned sensation. This strain had me feeling happy, focused, euphoric and very giggly at first. But, for me, the best part were the effects of the indica side. It left me totally relaxed, even floaty at times, famished and a little drowsy, but most of all it alleviated all signs of pain and I felt as though I hadn't a care in the world. I was very impressed and quite surprised by how fast I felt the effects, how good they made me feel, and how long they lasted. I must say that it was a rather pleasurable experience for me. elevate is a great all-around strain, I can see it being beneficial to medical patients as well as giving those using it recreationally a phenomenal high. I know some people are big on taste and smell, but unfortunately I don't taste anything I smoke. But this strain has a great earthy, herbal smell with slight hints of something mysterious I can't quite put my finger on. With that said, this has got to be one of my absolute favorites, I can't wait for it to hit shelves!
Shy Barton-Folger, Assistant General Manager, The+Source
from a cannabis tastemaker
Young Fashioned has come out of strain review retirement to check out the exclusive elevate strain from Virtue. We got our samples in pre-roll form so we can't speak on bud structure, aesthetics, and the full nose. However, upon popping open the doob tube our nostrils were greeted with a dense aromatic smell reminiscent of a sweet bubba kush. The smoke itself envelopes your palate with an intoxicating blend of sweet earthiness and deep notes of coffee. It finishes with a delicate touch of chocolate and lemony funk. The flavor seemed to stick around for a while, which we always welcome with something as terpene rich as elevate. The notable levels of caryophyllene, limonene, and linalool prove to work synergistically to provide anti-inflammatory, uplifting, and relaxing effects -- like a warm hug of cannabis bliss. This strain is a great option for patients and consumers seeking tension relief, mood elevation, and moderate pain relief. For us, we'd rate this at top-shelf, hands down.
Matthew Janz, Young Fashioned, youngfashioned.com
from the dispensary
This hybrid/indica strain from Virtue will strike from head to toe and send you on a high reminiscent of your first few experiences. Fruity pebble mixed in with hints of pine and jet fuel, elevate has a smell you can taste. The first puff exemplifies a smooth blend that gives you a brain rush and mellows into a nice controlled burn with a clean white ash for a perfect late-night blunt or watching football at home on a lazy Sunday afternoon. The high revolves like a wheel, constantly manipulating the body's senses lasting for two to three hours, a plus when it comes to the benefit of the muscle relaxation this strain provides. elevate will have you questioning your intelligence with simple tasks like going to the store but make no mistake, before you know it, you've become deep in thought questioning modern existence. The terpene profile on this flower rings true to the effect and taste with an outstanding amount of caryophyllene, linalool and limonene. Finally bag appeal on this flower is above all else, absolutely covered in trichomes, the nugs are perfectly manicured and ready to put a smile on both connoisseur and novice.
Chris DeGraff, General Manager, Nevada
Medical Marijuana