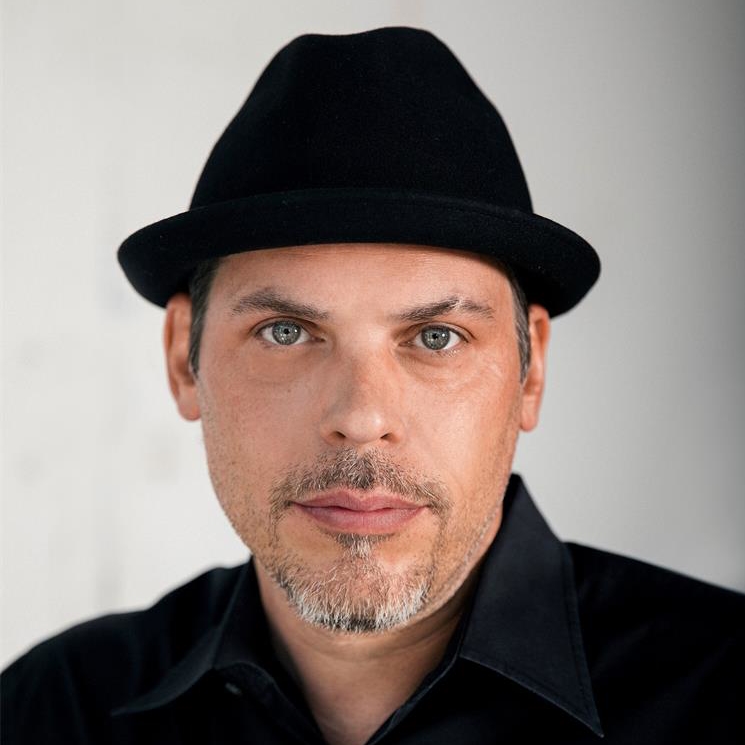 Justin Alexander
Dec 09 2016 . 8 min read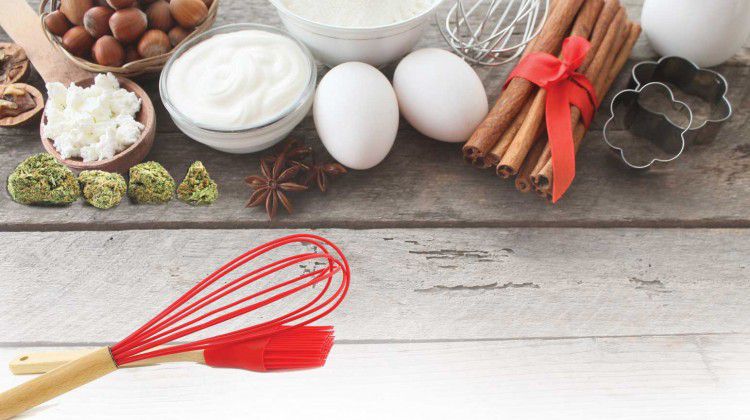 With the explosion of the craft cuisine movement, the medical-marijuana edibles industry has taken on the same momentum, with patients preferring this discreet and tasty way of consuming their medicine. A new breed of chefs specializing in edibles use the same preparation methods associated with the highest levels of culinary expertise -- creating options that go well beyond the standard cookies and brownies.
According to chef Melissa Parks, the way the powerful medicinal compounds enter the stomach and are then metabolized through the liver—THC converts to 11-hydroxy-THC—is completely different than when the herb is smoked or vaped.
"The onset of your high is roughly 30 to 40 times longer for eaten versus smoked cannabis, and can take anywhere from 30 minutes to four hours, or, in some cases, as late as the next day to set in," Parks says. "Edibles can result in a high that lasts between six and ten hours, depending on how much is consumed and one's tolerance level. This is three to five times the duration of the herb's high when smoked."
As the edible market expands, take a big bite out of this trend and incorporate feel-good food into your daily routine without the smoke but all the taste.
Start the Day Right
The breakfast of champions, Shango Granola not only relieves pain and insomnia, but is also richly filling and healthy for diabetics because honey is a key ingredient. "My main focus was the diabetic patients that we were unable to reach due to a lack of healthy options. Honey is a natural sugar, making it an acceptable option," explains Maria Collazo, Executive Chef of Shango Las Vegas.
She recommends beginning with a one tablespoon serving. "Dosing depends on the patient, however, I feel that it is a great way to start the day and keep you going throughout the day as well," says Collazo. "I like to eat the granola two ways: I take three tablespoons layered in a parfait for breakfast that will give me the energy I need to get me going and keep away the pain from bodily aches due to standing 12 hours a day for years as a line chef. I also love to eat it with almond milk, blueberries, and bananas. Adding a tablespoon to your smoothie is a good way too."
Easy to consume and digest, the flavor profile matches that of store-bought granola and is a complement to acai bowls, yogurt and fruit. The rule of thumb: start low and go slow, as results manifest anywhere between one and up to four hours after consumption. A single dose equals around 10 mg, so always be sure to measure before digging in.
Drink Up
Thanks to tea and hot chocolate, cannabis is now appearing in gourmet beverages that promote wellness, relieve pain, energize, medicate and stimulate. Cannabis and caffeine creates a blissful synergistic balance that will change the way you think of your morning cuppa.
Sold at The+Source, Jane's Brew comes in Sativa, Indica and CBD strains that are fat-free, sugar-free and gluten-free and have no weedy aftertaste. Effects begin within 15 minutes and last three to five hours. "Research suggests that the dynamic duo of tea and cannabis creates a natural healing 'co-action' resulting in healthful therapies and treatment for a growing number of health-related issues and conditions," says Chris Vickers, general manager of The+Source. "If you love hot chocolate or hot cocoa, the House of Jane has created a flavorful combination of rich, velvety hot cocoa and high-grade cannabis you've got to try. Sweet and chocolaty, each cup of Jane's Brew Hot Chocolate is filled with warm, yummy goodness and therapeutic pain relief."
Although doses can go as high as 200 mg, Vickers recommends starting with 10 to 20 mg. "Edibles are [best] for patients with insomnia, Crohn's, irritable bowel syndrome, or even those looking for the anti-cancerous effects directly on the liver or digestive tract," Vickers says. "For anxiety, depression, spasms and pediatric seizure disorders, you may do better with a moderate dose of a CBD-dominant remedy. Look for a CBD:THC ratio of more than 14:1. For cancer or pain, you may need more THC, for instance, a 1:1 ratio."
the Right Bite
Twenty-year food industry veteran Melissa Parks departed from designing wedding cakes and heading up research and development at General Mills with the advent of Vert Edibles, a line of cannabis-infused treats that feature familiar flavors. "My aim was to create a product that was not currently on the market, was appealing to a wide range of patients, and provided health benefits from the cookie ingredients as well as the activated CO₂-extracted cannabis oil infused throughout the cookies," Parks says.
Her top priority is great taste—making things she would like to eat—and that is reflected in the sublime Key Lime Bites.
"I tried to include as many organic ingredients as I could," she says. "The Berry Bomb and PB&J bites both have organic freeze-dried strawberries in the dough. The Key Lime cookies have real Key Lime juice, which came from Key West, Florida, and the mint cookies have organic mint leaves blended throughout. We also color and flavor all of our chocolate in-house. We take a lot of pride in not only producing a high-quality cookie, but a treat that tastes just as good as it is good for you."
In terms of dosing, she recommends paying close attention to what your body tells you. "It is best to do your homework, ask questions and work with a doctor or caregiver who can assist you through the process," says the Vert chef, who co-authored the book "HERB: Mastering the Art of Cooking with Cannabis." "It is best to start with a low-dose edible and take your time getting to know how it affects your body. Everyone will have a different experience."
Just Desserts
It is hard to eat just one Evergreen Organix cakepop. In response to patient demand for a cupcake and due to the constraints of sealing such a product in protective packaging, a brainstorm session led to: "let's give cakepops a try." From there, the team headed into the kitchen, making several un-infused batches first. "We will have the team try four or five recipes before making small tweaks and getting the final product," says Jillian Nelson, operations manager for Evergreen Organix.
Each is dosed between 30 and 150 mg, providing a range of strengths, and, of course, portioning them out from there is also an option. Flavors include red velvet, funfetti, chocolate and the seasonally popular pumpkin spice. On the horizon, Evergreen will be unveiling strawberry, s'mores and cookie dough.
"Our cakepops are made from different flavors of cake mixed with either buttercream frosting or cream cheese," Nelson says. "The mixture is then rolled into bite-size dough balls, dipped in a chocolate coating and garnished with different sprinkles, depending on the flavor." The strains used vary and alternate between flower—yielding better-quality oil—and sugar leaf. "Strains don't really have too much of a specific effect because terpenes are often destroyed in the baking process," Nelson says. "Since terpenes are not present in the final products, effects come only from the cannabinoids at that point."
As with all edibles, when it hits you depends on your metabolism, so start slow and wait until the effects—which can take anywhere from 30 to 90 minutes—begin before taking more. "When a patient smokes, cannabinoids are absorbed via the lungs and have a quicker route to the bloodstream," Nelson says. "Edibles have to first be digested in the stomach before traveling through the digestive track, where cannabinoids are eventually absorbed through the liver. This process takes a bit longer."
A Spoonful of Syrup...
The Apothecary Shoppe not only offers your typical edibles such as its crispy rice treat which has some added flair this holiday season with red and green candies and a festive drizzle of glaze, but they also have a signature product line developed specifically for pain and cancer patients.
Dr. Nick Spirtos, one of five doctors who own the Apothecary Shoppe, created Soothing Remedies watermelon syrup for patients who are suffering from the side effects of chemotherapy as well as those treating pain.
"The idea is for it to help with people's appetite after chemotherapy. What tends to happen is the CBD has an anti-inflammatory effect and the THC helps with the appetite and aids the patient's immune system because typically after chemotherapy most people have a loss of appetite, they don't really eat, they start to lose the weight, and their immune system is what actually attacks them. Whereas, this helps with food intake and their hunger and they are able retain those nutrients from the food," the Apothecary Shoppe's Jennifer McClaning says of the medicated syrup that comes in three varieties: CBD, THC, and a 50/50 ratio of both. The recommended starting dose of Soothing Remedies syrup is 12 ml or about 2 teaspoons.
Made from original recipes formulated in-house, both the crispy rice treats and medicated syrup are rich in CO2 extracted cannabis oil and winterized so you get a lot of what you need and nothing you don't. "Our chefs are constantly seeking to improve flavors so you can barely taste the THC, even though both products pack a potent dose," McClaning says of the dispensary's exclusive edible products.