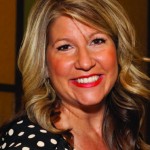 Beth Schwartz
Apr 01 2016 . 9 min read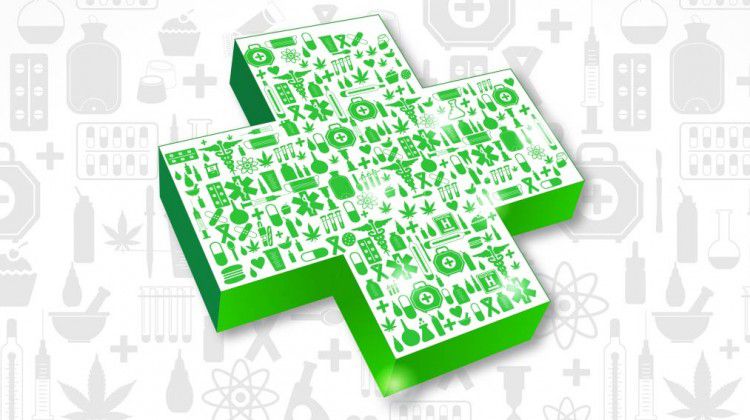 It's been exactly one year since the first cannabis plants were handed off from registered patients to licensed cultivators and the budding of Nevada's cannabis industry officially began to sprout. Elevate decided to document the many 'firsts' -- from the first lab to test to the first dispensary to open its doors -- that took place in Nevada during the last year. We profile the intrepid and resourceful entrepreneurs and businesses who will go down in the state's history books as the pioneers of an industry. The ones who were undeterred by many an obstacle and persisted ahead to legally sell cannabis to patients in the Silver State for the first time. Read on to find out how an industry was born.
FIRST CULTIVATION IN CLARK COUNTY
Alternative Medicine Association
It's been a year. A year since Paul Churchill, general manager at Alternative Medicine Association (AMA), rounded up a bunch of immature plants that would become the first medicinal cannabis sold to patients in Southern Nevada.
Churchill admits it was kind of a crapshoot because Nevada law dictates that cultivators must use the plants of registered patients. "It was part of the state regulation that we acquire plants from patient growers – we got immature plants, mothers, we got any and everything as long as they were plants that were already here because nothing could be brought over state lines," stated Churchill. "We had signed affidavits from patients, plant acquisition forms, it was all very heavily documented and it was definitely reviewed with a fine tooth comb by the state of Nevada.
"It was actually a pretty neat experience. I just started running strains here that I had never run before and we ended up with some good stuff," explained Churchill who would have loved to have brought the genetics he had been growing in California during the last eight years. "It usually takes a few cycles to get a feel for a plant and get to know its flower cycle but we had great results on our first harvest."
In August of 2015, the recipient of Churchill's first harvest, which included strains of Strawberry Cough and Cheese, was Clark County dispensary Euphoria Wellness. And Churchill did it all himself, noting that he had no staff at his 10,000-square-foot all-hydroponic cultivation and "grew, processed, tested and sold the first dried, cured flower."
Even though Churchill was a one-man band he did have the guidance of the state. "We worked very closely with the state of Nevada, they had a huge learning curve and we were sort of their guinea pig. We got to watch their written regulations go into motion and they spent a lot of time with us. We educated them on growing cannabis and they helped to educate us on the new regs, the new policies -- the program they were rolling out here."d
Looking back to last April, Churchill believes it all happened as it was supposed to, stating, "It's all about maintaining the right climate and creating the right environment to grow the best cannabis in the world."
FIRST DISPENSARY TO OPENSILVER STATE RELIEF
On July 31, 2015 the first legal dispensary opened in the state of Nevada. Of the 55 dispensary licenses granted in November 2014, Silver State Relief was the first to sell legal medicinal cannabis to patients.
Aron Swan, general manager of Silver State Relief, attributes good, solid planning and a government entity that was easy to work with as the primary reasons the Sparks-based dispensary opened their doors before any other.
"We went for permitting on pure risk which gave us a good eight weeks head start," said Swan. "Right when we found out we got all the licenses, we broke ground. We started work on the building even before we knew we had the license. We started running cables and door locks, stuff we could do without a permit."
Being located in Washoe County also made things smoother for the 4,000-square-foot dispensary. "Sparks was very easy to work with. There's not a day that I don't wake up and thank God we are in Sparks because they have been so easy to work with," Swan relayed.
Silver State Relief's opening was much anticipated. "When we first announced we were opening, we received over 600 employment applications over one weekend. Of those, we interviewed 50 applicants and hired five. We were fortunate that we could be selective and hire people who wanted to work for us for the right reasons," said Swan.
Silver State Relief opened their doors using product from several harvest-ready plants that they purchased from patients until their own cultivation, Silver State Cultivation, produced its first harvest at the end of August.
The dispensary currently sees about 120 and 180 patients a day and offers a selection of 25 strains, concentrates, tinctures, CBD topicals and edibles.
FIRST LAB TO TEST374 LABS
Nevada has the distinction of being the first state to require the lab testing of cannabis before it ends up in the hands of patients. And 374 Labs will go down in the history books as the lab that tested the first cannabis sold in the state -- which seems rather appropriate since it is named for the Senate bill that created the regulatory framework for the state's budding medical cannabis industry, SB 374.
"When we finally decided to pull the trigger and go all in, it was kind of a tip of the hat to the legislative and state process that is now governing us," explained 374 Labs Managing Partner Alec Garcia of how he and his partners chose the lab's name.
Although Garcia doesn't have a background in cannabis testing, one of his partners is a certified toxicologist. "We had a generic background in cannabis and then through the application process and research and reaching out to labs in other states, we really began to understand the complexities of working with this plant in this matrix. There's not standardization across this industry in general so it's kind of a 'do and learn as you go' type of thing."
374 Labs, located in Sparks, received its state approval in May 2015 and by the end of July the first product was ready for analysis and so was the 2,500-square-foot lab. "It was exciting but at the same time it was a stressful and interesting time period because you don't want your first go-round to be a disaster. We tried to cross all the Ts and dot all the Is."
Garcia and his partners did this through a lot of practice. "During the first month we were open, we used Emerald Scientific Proficiency Testing for potency. We did that to make sure we were basically on the money and we got plus or minus two percent which is pretty good, especially right out of the gate for just starting to actually analyze. Another step we took when we first opened was to quantify that our results were what we said they were.
"We started validating when the list was still at 80 pesticides. We just bought all the standards and were working through that process and then the list changed again and some of the pesticides transferred over and others were new. But because we had a jumpstart based on what we thought the list was going to be, I think that allowed us to open up quicker than a lot of the other laboratories in both the north and the south."
FIRST NEVADA GROWER TO WIN A MEDICAL CANNABIS CUP NEVADAPURE
"It's beginner's luck," modestly admitted Kathy Gillespie of NevadaPure's Medical Cannabis Cup win in February. Gillespie and her team at NevadaPure won two awards during High Time's 2016 SoCal Medical Cannabis Cup: first place for Best CBD Concentrate with its Goji D.C. and third place for Best Medical Non-Solvent Hash with Kookies.
Being a first-time grower, Gillespie, who is a co-owner of the dispensary, cultivation and production housed in a 70,000-square-foot facility on Boulder Highway, definitely thought a win wasn't in the cards.
"We just thought the odds of us winning -- being a newbie let alone the first ones in Nevada to enter -- a first and a third would be unheard of, but we have some excellent growers and cultivators down here who have excellent eyes," said Gillespie, who has a degree in horticulture. "I didn't do it on my own. I have been working with our head grower on this for six months to pick a strain that we had here that we really liked that I had in my home that I had been growing and looking at and feeling really warm and fuzzy about."
The cultivators at NevadaPure started with a very small pool of germ plasm that they believed had a lot of potential for improvement. "I was just looking at a lot of the attributes I thought we could improve on. Something that grew with a larger flower that would yield better nub because, keep in mind, that our intention was to turn it into a wax or oil to treat children with epilepsy or patients with cancer," explained Gillespie. "We wanted a very high CBD content and we wanted a large percent. One of my goals in developing this strain and this germ plasm was to try and develop a higher yielding CBD strain that also yielded a higher CBD concentrate percentage and obviously I got real, real lucky the first time."
NevadaPure plans to enter its award-winning Goji D.C. in Denver's upcoming Cannabis Cup April 22-24. For those patients interested in the concentrate, it will be available at NevadaPure in the next several weeks.
(Editor's Note: NevadaPure can also claim another first, its production house was also the first in Nevada to sell their edibles to patients.)