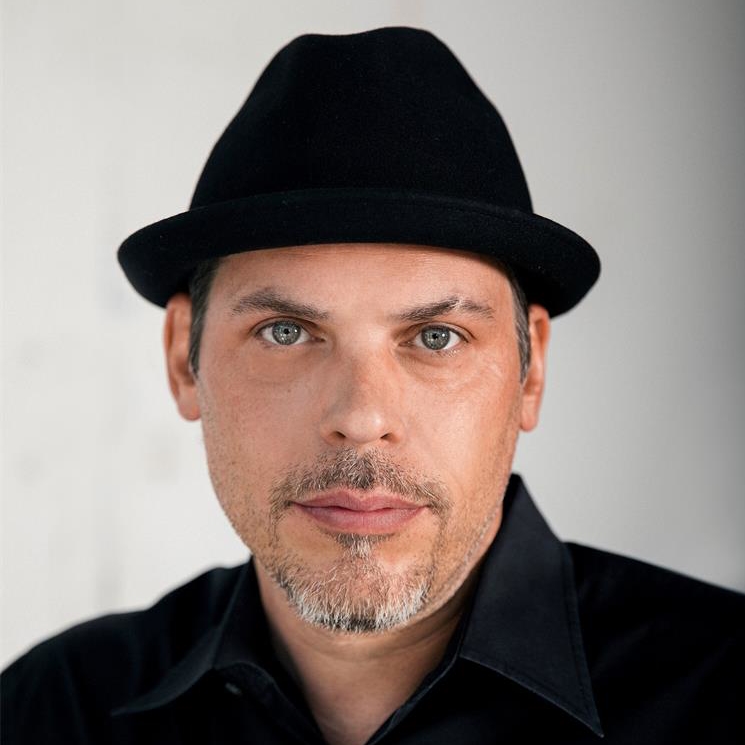 Justin Alexander
Apr 03 2017 . 10 min read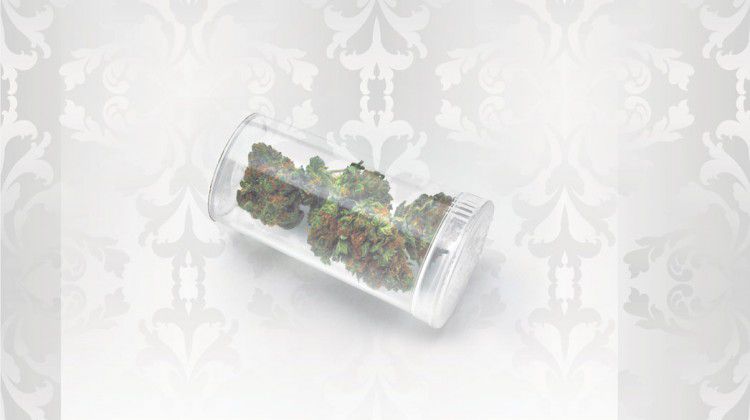 For those who plan to celebrate Earth Day on April 22 with a nod to cannabis and Mother Earth, a straight-from-the-heavens indica is one way to go. Indicas are what to reach for at the end of a stressful day when it's time to space out or when you need high-level pain relief and a mental break to take you out of this world. It is a sit-on-the-couch, zone-out inducer that creates a full cerebral and body high. In addition to offering different advantages to patients than sativas and hybrids, physically indica plants grow shorter and bushier and have a higher yield in a shorter period of time. To follow is a round-up of the top indicas available at dispensaries in the Las Vegas Valley.
GDP by State Flower Cannabis
Granddaddy Purple, also known as GDP, is the stuff of legend thanks to its colorful creator. "Ask Ken Estes—Mr. Granddaddy Purple himself—about the origins of GDP and he will tell you some fantastic story about how he was gifted his GDP cut from a Native American tribe in Humboldt County roughly three decades ago," says Daniel Wacks, co-founder of State Flower Cannabis. "What we do know for a fact though is that GDP is a distant descendant of Afghani." Also, this is the strain that patients think of when they hear about "purple weed," thanks to its stunning color. State Flower Cannabis has been growing this strain since 2005 and at that time it was the most popular varietal on the West Coast by far and most aptly represented Bay Area marijuana culture. "If there was ever a fragrance engineered to smell like the Bay Area in 2005, it would smell of GDP and Swisher Sweets," Wacks says. On the nose, deeply whiff the scent of dark chocolate and grape, similar to a rich red wine. On the eyes, take in the dark purple color—genetically inherent to the strain—big juicy trichomes and copper colored hairs. On the mind, imagine the sensation of what it feels like to be rich dark chocolate coursing through a cascading dessert fountain. You will be one step closer to living this delicious dream after smoking GDP. A very potent indica, the couch-lock comes on almost immediately and the heavy high at 19.21 percent THC works well when coping with pain, both mild and severe. GDP is the epitome of chill, assisting with sleep disorders, migraines, pain relief, muscle relaxation, appetite stimulation and nausea, according to Wacks.
Kynd's Cadillac Purple Sap CO2 Dab Oil
Sweet in smell and golden in color, a dab of the Cadillac Purple Sap will do you well. A long-term high, this outstanding product intensifies as time goes by even when consumed in the smallest quantities. The tongue twister of a name pays homage to its parents Blackberry Kush, the Black and Purple Urkle. "Cadillac Purple is an intense indica strain known for full body relaxation and pain relief," says Dave Zimmerman, director of extraction at Kynd Cannabis Company. "It lacks the heady cerebral impact of sativa-heavy hybrids. Its effects, which tend to be soothing to the body and calming overall, often lead to high-quality sleep. The buds of Cadillac Purple are a rich green with splashes of purple, and the aroma is mild and quite floral." Preferred by those looking for relief from pain, stress, anxiety, lack of appetite and insomnia, you might find yourself chewing on the potent and lingering terp aftertaste before running into the kitchen for a snack, and then crashing into a cloud of sweet dreams. "You can taste the plant's composition quite clearly. We add no additives of any kind, so this is Cadillac Purple in its purest form," Zimmerman says. "Dabbing is recommended for high-tolerance patients looking to alleviate symptoms quickly." At 71.25% THC/.21% CBD, expect a euphoric body high and a pleasing happy/hungry/sleepy hybrid feeling.
The+Source's Master Kush
Originally called High Rise, Master Kush obtained its name from the growers who created it in the towering residential blocks of Amsterdam, says Tommy Ballman, director of cultivation at The+Source. Origins can be traced to Hindu Kush and Skunk and it is a favorite of many celebrities including rapper Snoop Dogg. "We've been growing this for one year, and it's a popular strain with great attributes," Ballman says of Master Kush, which has 20 percent THC. The first and most noticeable expression of this strain is in its taste, which is as down to earth as the high. Deep and sweet, this will bring you into your body and take away all the physical stresses while still remaining alert. Recommended for patients who are fighting cancer, anxiety, depression, insomnia and lack of appetite, after smoking, the body becomes gooey and the yawns may emerge more quickly than you initially anticipated—once these two things occur it can be said that you are well on the way to a coherent, mellowed out bliss. Master the mind and body with Master Kush.
Remedy's Bio-Jesus
There's a large community of patients who favor strains in the Diesel family due to their intoxicating smell and pungent gasoline flavor. A spawn of Gumbo and Bio-Diesel, Bio-Jesus is definitely of this variety. "It starts with a nice strong head high that moves into a more relaxing body high as more is consumed," says Chris Welch, cultivation manager of Remedy. "[It's] high octane." With a THC level of 28.64 percent, turn to Bio-Jesus for superb relief from insomnia and pain and for when you need that happy, relaxed feeling with brain haze. For experienced consumers, Bio-Jesus is good for making that transition from the daytime you to the nighttime you. It turns off the lights from woes and work and allows you to regain a sense of positive self while reveling in deep relaxation.
Medizin's OGKB 2.0
Characterized as having the essence of "berry cream funk" by Chris Wren, Medizin's vice president of operations, the flavor and smell of OGKB 2.0, which supposedly stands for OG Kush Breath, is tremendously unique. Even the smoke is delightful as it wafts away and fills the room with a pleasurable odor of earthy pine. "We started growing this variety at the end of 2016," Wren says. "Her immediate success can be attributed to the overall desirable characteristics—dense, round purple indica buds covered in trichomes and THC that tests over 25 percent—that seems to be what the current customer base is looking for." Stellar for anxiety, pain and insomnia, this indica is true to form in its effects but not in its grow. Unlike other indicas, "it's a real slow plant to grow and isn't what you would consider a high yielding strain," Wren says. Smoke, reflect and appreciate this meditative state thanks to OGKB 2.0.
Do-Si-Dos from Matrix
With THC in the 23 to 29 percent range, Do-Si-Dos is an indica-dominant hybrid strain that blends Girl Scout Cookies with Face Off OG. Matrix's Evan Marder sings its praises for a variety of reasons—starting with the aesthetics. "It has an amazing look and it is one of the most beautiful strains I have seen," he says, pointing to the array of colors encapsulated on each bud such as lime green and lavender leaves. The nose is just as interesting, emanating both an earthy pine and a "floral funkiness. The taste is very Kush-like and it has a wonderful berry exhale," offers Marder. Do-Si-Dos is like a relaxing cup of sleepy time tea, taking away the stress and anxiety that leads to insomnia. The buzz starts off strong and then melts down over the body with time into a sedative level of relaxation. If you want to end the day hungry, happy and in the calm zone, reach for Do-Si-Dos —
a true force of greatness in the world of indicas.
Kabunky's Skywalker OG
The force will definitely be with you when using Skywalker OG, a cross of Skywalker and OG Kush, to medicate a range of ailments from body pain to insomnia that bring you heavily into a full body and mind high. "Skywalker OG is the perfect balance between the cerebral and physical highs, just like the dark and light side of the Skywalker family. Not only does Skywalker bring you to a galaxy far, far away with euphoric thoughts, but it also cuts your pain like a light saber through Anakin's arm," says Kabunky's Chris DeGraff. "Skywalker OG, just like the family's midi-chlorians full of The Force in the famous saga, is full of terpenes including Caryophyllene, the happiness terpene, paired with the Limonene, a natural anti-depressant and anti-anxiety which adds to the euphoric and happy feeling, and the Myrcene brings the smoker into full body relaxation as well as helps with falling and staying asleep." With 21.94 percent THC, Skywalker OG takes away anxiety, depression and puts an overall sunny hue—with its spicy/citrus flavor—on even the most difficult days. Seasoned smokers delight in the strength of this experience and even though there is an abundance of couch-lock, you will find your way to the snack drawer thanks to this appetite stimulating indica-hybrid. Use caution when operating your light saber.
The Grove's Starkiller
The Grove's StarKiller is also an ode to "Star Wars." According to Kevin Biernacki, director of cultivation for The Grove, StarKiller is named for Galen Marek (also known as The Apprentice), who is the Dark Jedi anti-hero protagonist of the "Star Wars: The Force Unleashed" project. "We started growing this strain in February 2016 when we opened the doors to our cultivation facility as one of our premium strains," says Biernacki. Comprised of 70 percent indica and 30 percent sativa, its origins are the original Skywalker OG Kush and the Rare Dankness #2 produced by Rare Dankness seed company. Used for insomnia, pain relief and PTSD, among other ailments, it tests at 27.5 percent THC. A strong citrus aftertaste is one of the hallmarks of this flavorful experience, but upfront you will be hit by pine on your palate. Those who love OG will quickly pick up those notes as well. A smooth high with no peaks and valleys, StarKiller will induce a deep sleep and a complete mental tune out. Although great as a concentrate, first, we recommend enjoying it in this lovely flowery form.
White Walker OG by Cannabiotix
Snowy, golf-ball size buds make the White Walker OG a true beauty. But then you take a taste and hear the backstory and you will most likely fall even deeper in love. "The name came about because it's an extremely frosty strain," says Cory Calcagno, head cultivator at Cannabiotix. "The team is a big fan of "Game of Thrones"—it is super snowy, really frosty, winter is coming..." Since Cannabiotix started growing this strain in 2012, it has not only become a popular consumer choice, but has achieved top honors in various contests. Calcagno calls it a Michael Phelps strain "because it has won a lot of gold. I think that it has become a fan favorite because it is one of the gassier, crystal-laden, original-Kush smelling and [tasting] OGs out there," he says, noting, "It has always had a very strong lemon-gas smell and a very potent, couch-loving indica high. It is a quintessential indica—heavy-hitting OG Kush." With 27.8 percent THC, patients should look to White Walker OG for relief from insomnia, chronic pain and anxiety. It doesn't take long after the first hit to realize that this is an intense stoned feeling with tremendous couch melt. The next thing that follows will be eyelid droop and then you know you are well on the way to total relaxation—get ready for a nap within 45 minutes.