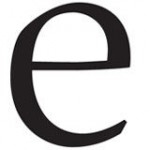 elevateNV
Apr 02 2018 . 9 min read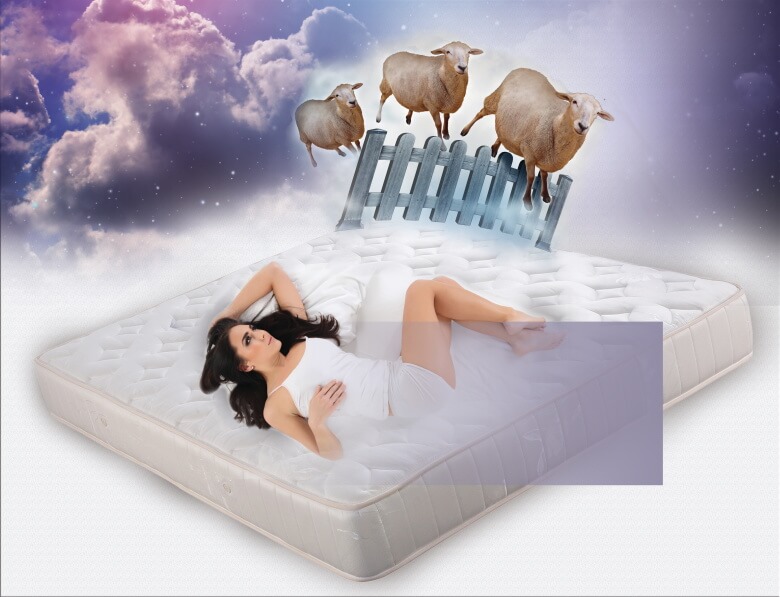 By Kayla Anderson
Not getting enough rest is something you should be losing sleep over. Seriously. Not only does it age you faster, but it can lead to weight gain, put you at risk for chronic diseases, and even cause depression (or at the least, seriously mess with your mind).
A Centers for Disease Control and Prevention (CDC) 2014 Behavioral Risk Factor study (see graphic on pg. 33) found that approximately 35 percent of Nevadans reported short sleep duration (less than 7 hours of sleep per 24-hour period). Lack of sleep can be attributed to stress, noise pollution, screen pollution, irregular work schedules, and other distractions stealing away time from our resting periods.
Fortunately for cannabis users, certain products used mainly to give relief to other ailments and maladies may contain compounds or natural ingredients that could make tossing and turning a thing of the past.
"Thirty to forty percent of people complain of some sleep issue -- chronic, acute stress, and poor sleep hygiene. As people age, their sleeping patterns get worse, and shift workers may have a hard time keeping a regular sleep schedule," offers Dr. Sean Devlin of Reno's Gerber Medical Clinic, who specializes in integrative medicine and oncology. Whether his patients have pain, anxiety, or both are preventing them from sleep, Dr. Devlin has found that usually cannabis can treat both simultaneously.
This is the case with Lake Tahoe resident Justin Kaamasee, who in the past 10 years has worked between two and three jobs to make ends meet and often holds an erratic work schedule. In the summer of 2016, he worked 12-hour days at a local golf course and then had another part-time evening job at a liquor store. Getting off work at 11p.m. and then having to get up six hours later for his golf course job would cause Kaamasee a bit of anxiety, until he discovered cannabis ensures him a good night's rest.
"I can eat an edible a couple of hours before I get off work and know that I'll fall right asleep when I get home. Or I'll take a couple of hits and it'll knock me out and I know I'll wake up feeling fine," says Kaamasee. "My previous experience with cannabis and sleep was a factor
in getting my medical marijuana card and now I'll search out indicas.
"I stay away from sativas because of my anxiety, which has calmed down a lot. If I do get anxiety, it's about not getting enough sleep since I work crazy hours. I would get nervous when I had to get up the next morning...if I accidentally slept in and lost half a shift, that's a lot of money," he adds.
Kaamasee says he's been able to test what cannabis products work for him over the years to be able to dial in the exact amount of sleep he needs to wake up energized the next morning. "It's helped me a ton. Ever since I started using it, it has actually helped me to learn how to sleep better without it," he offers.
Dr. Devlin, who has practiced medicine for 15 years and believes in blending natural therapies with traditional methods, emphasizes that before he prescribes cannabis to a patient, he inquires about their sleep habits and hygiene first. "Make sure your sleep environment is at a good temperature and that there is no noise, light pollution, or electronics in the room," he says. "Only two things should take place in the bedroom -- intercourse and sleep."
Once he finds out more about a patient's sleep habits, Dr. Devlin will then review their medications to determine if they have any side effects associated with their sleep disruption and figure out if they've ever had an issue with sleep apnea and/or snoring.
Dr. Devlin, who became more proactive about cannabis' wide range of benefits over the last decade as states began to legalize cannabis, suggests that patients interested in using cannabis for purposes of sleep should start off with a tincture or a pill, but the dose size really depends on the individual. "You want to go with an indica, or something with myrcene, linalools, or borneol in it," Dr. Devlin says of common cannabis terpenes that have a sedation effect. "Terpenes work well with indica strains to help with sleep."
Terpenes are basically aromatic essential oils made
up of organic compounds found in various plants that
may contain properties to attract pollinators and/or
deter predators.
Popular terpenes with sleep-inducing effects include:
Linalool - smells like lavender and prompts a sedative feeling.
Terpineol - releases a floral scent and a relaxing effect.
Myrcene - releasing a clove-like, earthy smell, this terpene stimulates the CB1 receptor found in the brain and central nervous system to help restore balance. It has also proven to be an effective sedative, muscle relaxer, and anti-inflammatory.
Caryophyllene - also has a clove-like, pepper scent and creates a soothing effect, known to help treat anxiety and depression.
Borneol - offering a therapeutic, camphor flavor, borneol acts as an antiseptic, analgesic, bronchodilator, and has anti-insomnia effects.
Beyond terpenes, there is a broad spectrum of calming effects found in cannabis. "CBD (cannabidiol) alone causes sedation," explains Dr. Devlin. "For most patients, indica helps them almost immediately. I recommend a good healthy dose of THC and CBD. The induction time is short. To solve premature awakening, have a small bedside dose if you happen to wake up in the middle of the night."
In fact, studies have shown that doses of THC in conjunction with the sleep-inducing endocannabinoid compound oleamide can help stabilize sleep respiration.
Medical marijuana patient Drew Cox says he smokes indica flower for its sleep-inducing compounds. "Some of the properties have a calming effect," he says, pointing out his favorite XXX OG indica blend puts him out and is high in cannabinol (CBN), a cannabis compound with analgesic properties. Cox likes to suggest XXX OG because he also feels that it's the root of where it all started and what people are most familiar with.
If smoking is not appealing to you, there is a wide range of other cannabis products on the market that aid in a healthy trip to dreamland that come in the form of tinctures, oils, syrups, CBN patches, indica strains, and even cannabidiol (CBD) facial moisturizers and serums of which elevate editor Beth Schwartz will happily attest to their sleep-inducing powers from personal experience.
Medical patient and NuLeaf Dispensary specialist Lisa Gresham says that cannabis helps her with sleep because it has an instantaneous effect. "It's one of the reasons why I got my medical card, but the first reason was to reduce opioid use," she says of taking copious amounts of morphine to ease her pain from a serious injury.
"We have to consider it as a therapeutic herb. It has less side effects than even aspirin," says Dr. Devlin, who notes most of his patients get help for treatment of chronic pain and believes cannabis can greatly help those suffering from insomnia due to their muscle/joint pain or adrenal overload. He also believes cannabis can help prevent people from using street drugs or help them cope with addiction and has helped hundreds of people find sleep with cannabis and has even helped people who have been on methamphetamine binges and used marijuana to come down.
"There is a 50 percent reduction in perceived pain (in patients who use cannabis) because it blocks the emotional element associated with pain," Dr. Devlin says. "Their quality of life is also improved because cannabis has a lot fewer side effects than using opiates."
While his main demographic of cannabis-for-sleep users is those ages 50 and up, Dr. Devlin also prescribes cannabis to treat glaucoma, anxiety, and insomnia. If the brain is receiving doses of cortisol at night, that too can prevent deep sleep. Chronic insomnia can be lethal -- causing someone to experience severe depression or suicide -- which cannabis can help prevent. A two- to three-milligram dose may cause someone to feel slightly euphoric, but another benefit of cannabis is that you can mix it with other natural herbs such as melatonin or ginseng and it won't cause an overdose. That can't be said for mixing opiates.
Dr. Devlin encourages anyone considering using cannabis strictly for sleep to institute a sleep hygiene overhaul and consider participating in a sleep study. A sleep study includes checking hormone levels (such as cortisol and thyroid) or neurotransmitter levels in the brain, which can be depleted through long periods of stress. This will aid in diagnosing adrenal fatigue and exhaustion.
"In younger people, a loss of sleep occurs when they have a big life change or enhanced drama, then they develop chronic insomnia as they get older. It also helps to treat PTSD or wartime trauma with veterans. So many veterans are using it, if VA Hospitals don't allow it or consider it as a medicine then their physicians could be mistreating them," says Dr. Devlin.
"Like with any medication, cannabis can be used transiently. If people use it and it works, then you can ween off of it to get back on a regular sleep schedule. Start with that, and don't use marijuana exclusively with sleep -- it can be used as a cocktail with other natural medicines (like melatonin). You can't mix and match benzos because then people would die -- there are many instances when people inadvertently do that, and they don't wake up in the morning."
No matter what you are using cannabis for, Dr. Devlin believes that cannabis is surely a better choice than opiates. "I prescribe sleep diets to people first. There is cognitive dissonance in the world of medicine right now regarding the use of cannabis and its benefits. The facts don't meet the practices," he concludes, adding, "If you swap out opiates with cannabis, I bet you'll see less deaths."
'Sleep & Cannabis' class
set for April 27
As part of its Patient Education Series, The Apothecarium will be presenting 'Sleep & Cannabis' on April 27 from 6 to 8 p.m. at its dispensary located at 7885 W. Sahara Avenue. The class will cover cannabis and sleep from a medical perspective, understanding which components of cannabis (strain type, terpenes etc.) play into sedation as well as the types of products available. The interactive education class with presentation and Q&A will be led by board certified medical psychologist Dr. Howard Rubin, board certified orthopedic surgeon Dr. Jon Greenfield, and internist Dr. David Kipper. Admission is free with RSVP to matt@apothecariumlv.com.