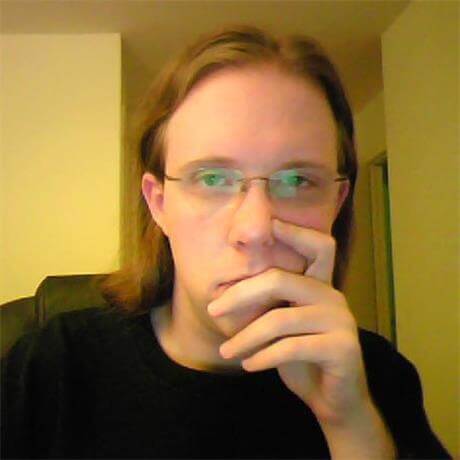 Josh Bell
Nov 25 2019 . 5 min read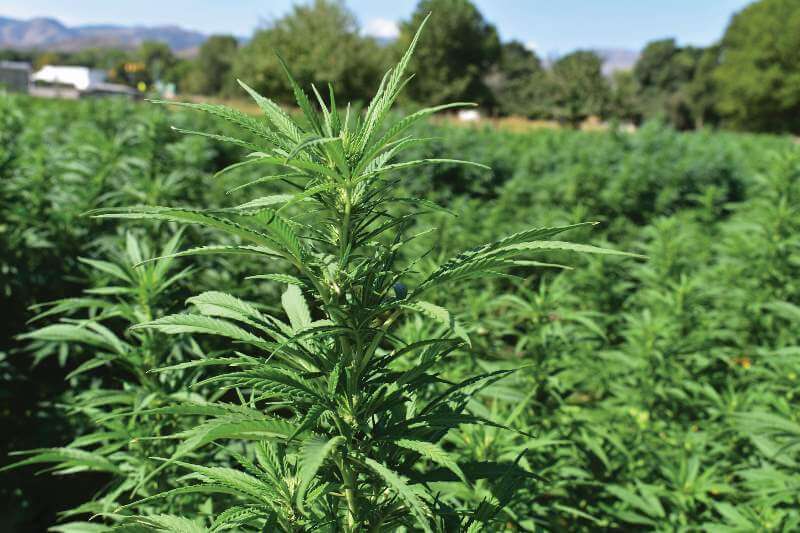 Filmmaker Josh Hyde came across the subject for his documentary American Hemp literally down the street from his house. Hyde, who lives in Lafayette, Colorado, had been working on getting support and financing for the follow-up to his first two narrative features (the 2010 cross-cultural drama Postales and the 2016 "spiritual stoner comedy" My Friend's Rubber Ducky), and he decided to take on a documentary project in the meantime, as long as he could find a suitable subject nearby. "The rules were, I need to film something that's within six to 10 miles around my house," he explains. "Ironically, the Colorado Department of Agriculture's Industrial Hemp Division is about four miles from my house."
Thus, the seed was planted for American Hemp, which chronicles the emergence of the hemp industry in Colorado, spotlighting farmers, regulators and especially burgeoning hemp foods company Evo Hemp, whose business massively expanded during the nearly two-year period that Hyde spent following them.
"At the time when I started filming for Evo, they were only in three regions of Whole Foods, and through the process of me filming, they slowly moved from a regional Whole Foods brand to a national Whole Foods brand," Hyde says. "So, I was witnessing that growth cycle." By the end of the movie, Evo is pitching its hemp food products and hemp extracts to major grocery-store chains at the nation's largest food expo.
Before that, Hyde depicts the difficulties of entering a market that, as the movie opens, is still in questionable legal territory federally. In interviews with officials from the Colorado Department of Agriculture's Industrial Hemp Division, Hyde demonstrates how enthusiastic the Colorado state government is about supporting hemp production, and he spends time with farmers as they start planting a crop that hasn't been cultivated at a large scale in the U.S. in decades.
"I think the biggest misconception [about hemp] is probably that it's the same as marijuana, and then what that does is that just basically demonizes the plant a little bit, because then you take away all the other uses for the plant," Hyde says. "It's something like one or two percent of the American public actually eats hemp food, so we've got a long way to go before hemp seeds arrive in everybody's oatmeal or everybody's salad, or the topping to mashed potatoes."
American Hemp works to counteract those misconceptions, showing hemp as a crop like any other, a source of nutrition and wellness, whether in foods like Evo Hemp's snack bars and protein supplements, or in hemp extracts that contain CBD. "My hope is that as consumers become more and more educated, it just becomes a regular supplement, like fish oil, like turmeric, like magnesium," Hyde says. "All these things have benefits that increase your metabolism and can help increase wellness. I think hemp extracts and hemp foods are similar." As American Hemp shows, major food companies and retail conglomerates are coming around to that same view, and in 2018, the federal government passed a Farm Bill legalizing and regulating the production of industrial hemp nationwide.
"I didn't want to necessarily jump on the hemp bandwagon, but then when I started filming, I realized that people need to know about the journey of hemp from the fields to the grocery store shelves," Hyde says. In that sense, American Hemp is as much about business as it is about cannabis, capturing a new industry in its earliest stages, as it goes from home-based start-ups to established national brands.
To that end, Hyde is working on expanding American Hemp into a series, allowing him to capture the ongoing development of the industry, and to depict a range of players in the hemp industry, while the feature film relied on Evo Hemp as its anchor. "I'm trying to just dig deeper and cast multiple characters so that we can bounce around," he says. "Trying to be able to cut between all the layers, to try to remove the illusion. Because I think if the illusion is removed, then the American public can actually just look at it for what it is."
With his dual backgrounds in filmmaking and the cannabis industry, Hyde is the right person to tackle that project. Between his undergraduate and graduate degrees in film, he spent time working with renowned documentary production house Kartemquin Films (the company behind award-winning movies like Hoop Dreams and Minding the Gap), and he contributed to acclaimed documentaries including PBS' The New Americans, Showtime's Sweet Mickey for President and ESPN's The Two Escobars. Hyde also spent three years working in various capacities at a Colorado dispensary as part of his research for a narrative film project, and he remains closely involved with the local industry.
For Hyde, American Hemp is more than just a documentary. "My goal was to basically make a documentary where you see people bringing a product to market, so that everybody in mainstream America can be demystified, and cannot demonize the process, because they've seen it," he says. "I think as hemp moves forward, my hope is it goes the way of boutique wines or boutique coffees." In American Hemp, audiences can see that vision start to become a reality.
American Hemp is available on Amazon Prime, iTunes and other digital services.