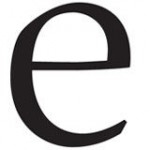 Andrea Heerdt
May 28 2019 . 5 min read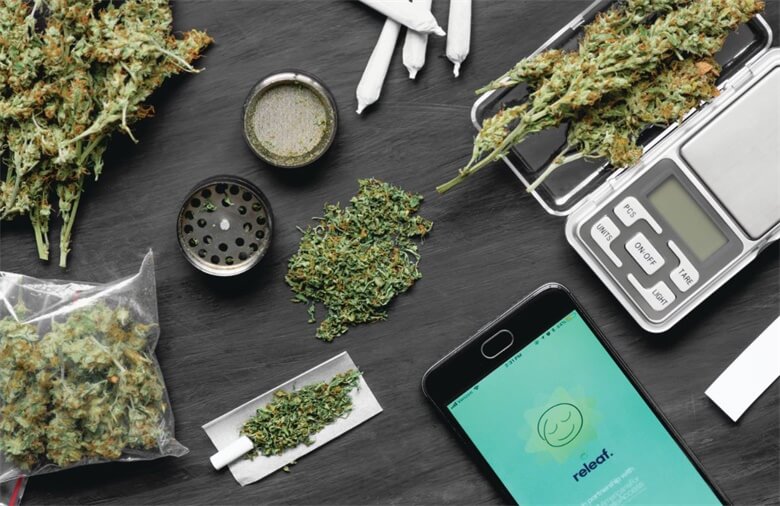 The old adage an apple a day keeps the doctor away could also apply to the many health apps and technologies focused on well-being. Whether you're an experienced cannabis aficionado or just looking to find the right flower for your first foray into smoking the plant, there's finally cannabis-centered mobile phone apps to help you along your journey to wellness. Here are three cannabis apps that are changing the game when it comes to finding the perfect strain for you and your marijuana needs.
RELEAF
This free app is catered towards medical patients but is available for any consumer of legal age to use. Releaf is designed to track your marijuana usage to determine which strains best treat specific symptoms. Begin by selecting up to four different symptoms at a time. There are over 50 options to choose from including but not limited to joint stiffness, insomnia, muscle pain, and anxiety, just to name a few.
Once you've selected your ailments, the app will ask you to log information about the cannabis you're currently using to treat your symptoms. The more specific you get about the strain, species, and chemotype, the easier it will be to figure out what type of cannabis works best for you later.
Before you begin consuming, the app will ask you to rate your symptoms on a scale of one to 10 to get a snapshot of your current physical or mental state. When you're ready to track your experience in real time, hit the puff button. Releaf will start a timer to track the length of your session. It also gives advice on the recommended length of time you should spend consuming along with dosage sizes for beginners.
Throughout your session, you're able to track your symptoms by adjusting how you feel throughout the allotted timeframe. Every time you inhale, press the puff button to log how much you're inhaling. The app also has a section for the user to take notes that they can share later with their medical provider.
You can also keep track of the sensations you're experiencing through the feels button on the app. Feeling categories are broken down by mind, body, mood, and other, so later on you can recall if a certain strain made you feel sleepy, hungry, relaxed, etc.
Once you've completed your session, Releaf will ask you to rate your symptoms that were problematic and saves all information about the session for your personal records. Over time, the app will be able to determine patterns and will give you a 30-day report of your activity. Highly rated cannabis that effectively treats your ailments will be recommended to you to further assist you in treating your symptoms with cannabis.
POTBOT
This app is perfect for those who are new to smoking cannabis. You can pick from a long list of symptoms or even specific medical conditions like ulcerative colitis, Parkinson's disease, depression, and more. You can also select your desired relief like eliminating nausea, treating muscle spasms, elevating your mood, and so on.
With so many different types of cannabis out there, it can be overwhelming to figure out where to even begin. PotBot recommends specific strains for your symptoms along with detailed information about the strain, so you can determine if it sounds like what you need before you try it.
If you're not interested in THC or just want to learn more about the other cannabinoids, the app has medicinal overviews of THC, CBD, CBN, CBC, THCV, and CBG along with recommended cannabinoid ratios. This will give you an idea of what cannabinoid will work best for your specific symptoms.
There's also a plethora of information on different consumption methods. If you're new to consuming cannabis and don't know how long effects take to kick in or how long they'll last based on each consumption method, the app provides the appropriate information to help you figure out which method is right for you.
PotBot provides details on the pros and cons of vaporizing, using tincture/sprays/topicals, consuming edibles, smoking, and using extracts to help you determine which way of consuming sounds best for your lifestyle.
Ready to give cannabis a try? PotBot also provides a list of nearby dispensaries and doctors, so you can take the next step in your cannabis journey.
WEEDMAPS
With four times the number of listings of any other cannabis directory, Weedmaps is the ideal app for finding delivery services, featured brands, and, of course, deals. Based on your phone's location, the app provides a detailed map of cannabis dispensaries in your area. You can even select specific filters if you need certain amenities like dispensaries with ATMs or stores that accept credit cards. Weedmaps can pull up businesses that fit your unique criteria.
Once you've selected your dispensary, the app provides you with a menu of the store's products along with deals and loyalty programs to ensure you're getting the best bang for your buck.
If you're searching for even more information on cannabis, there's also Weedmaps TV that is accessible through the app. There are dozens of informative videos on topics like "Storing Marijuana: How to Keep Weed Fresh" and "How Rosin is Made." Weedmaps even has an option to read the latest marijuana news covering topics of legalization, science, medicine, and cannabis culture to keep you up to date with trending stories.