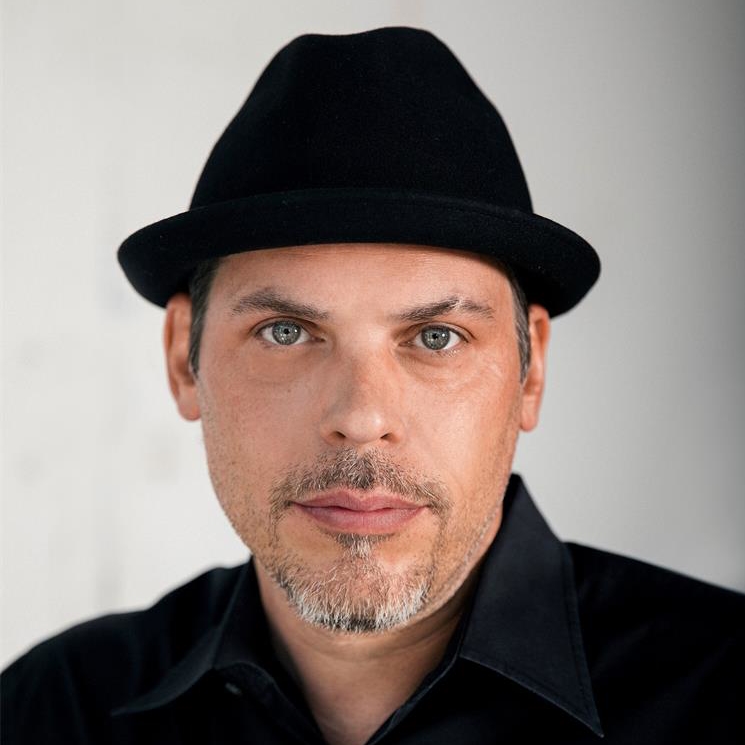 Justin Alexander
Sep 13 2019 . 12 min read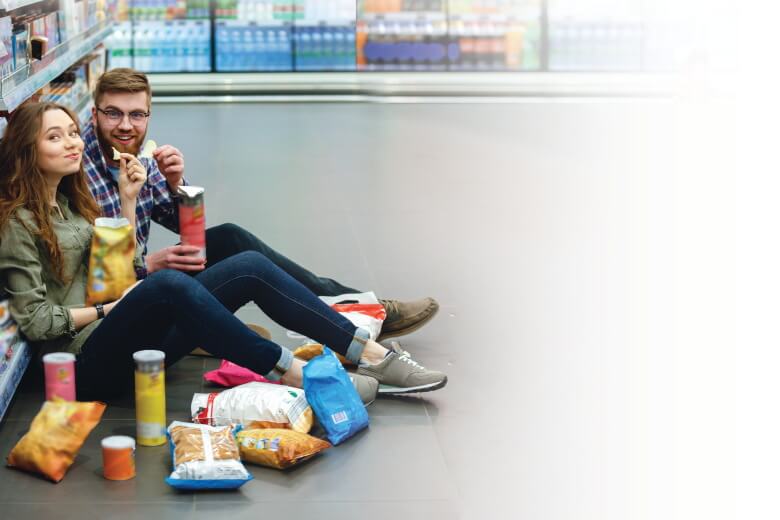 The appetite stimulating benefits of cannabis are well known. Cannabis was used to great effect during the AIDS crisis in the 1980s when many patients suffered from severe weight loss resulting from cachexia. Cannabis has also benefitted cancer patients who have suffered appetite challenges while undergoing chemotherapy treatment.
Whatever your reason for needing to give your appetite a boost, cannabis researchers acknowledge that certain cannabinoids, such as cannabigerol (CBG), the synergy of various terpenes, and the body's hormonal reaction to cannabis all aid in ramping up your appetite.
"When your body is hungry your stomach produces a peptide hormone called ghrelin, which tells the brain it's time to find food. In a study of lab rats that were introduced to cannabis vapor, scientists noticed they ate more frequently," says Kimberly Casey, director of sales and marketing at Silver Sage Wellness/Remedy. "They found that test subjects administered to cannabis vapor had higher levels of ghrelin in their bloodstreams than those who were in the controlled study. It turns out cannabis consumption actually makes your stomach produce more ghrelin whether or not you just had a full meal."
With cannabis' appetite inducing properties in mind elevate has assembled an array of options from edibles and flower to concentrate and vapes for you to consider for your next hunger drive.
Select's Elite Gummies
When creating its gummy offering, Select set out to formulate a product with great taste that would reach those who don't smoke at all. "We use botanical terpenes which enhance the natural flavors in the gummies," says Select's Kristen Everhart, who notes not everyone can or wants to vape. Delicious and convenient are the hallmarks of all edibles and Select's gummies meet both criteria, plus it delivers a smooth high that doesn't put you out of your body or mind. Available in indica (109 mg), sativa (113 mg) and hybrid (114 mg), keep some in your bag for whatever ails you. Select's Elite Gummies are gluten-free as a bonus for those with dietary restrictions. Plus, with flavors of blackberry, mango and strawberry they satisfy that sweet tooth with a little kick of something special to help even out the day.
KYND's Milk Chocolate and Jawa Pie flower
Kynd Milk Chocolate bites are what happens when your edibles cross the line from medicine to dessert. They have a rich and delicious taste and there is little to no grassy notes on the palate. Plus, a little sweetness can help stimulate your appetite if you are having trouble eating.
"When we made the KYND chocolates the goal was all about creating an experience," says Kynd's David Robison. "That's why we kept it simple in terms of flavors—nothing to out there, just incredibly flavorful chocolate that shines all on its own."
Created with 100% CO2 extracted oils for a full-spectrum effect and testing at 97mg THC per box, Robison suggests some fun ways to consume such as adding it to the top of a banana split or blending it into a smoothie. "There are all kinds of ways you can incorporate this rich, flavorful chocolate, so there's lots of room for creativity and personal preference," he says. "It was formulated to be so indulgent that you're deeply satisfied with a single piece."
Another offering from Kynd that stimulates appetite is Jawa Pie (27% THC). If you aren't in the mood for the slower pace of an edible, smoking flower will medicate you quickly and make the overall meal more enjoyable. "Jawa Pie has a reputation for boosting appetite. But more than that, some people experience more flavorful meals. Note that it may be hard to stop eating once you start," says Robison. "In growing Jawa Pie, we wanted to create a perfect example of the cross that the Ocean Grown Genetics team so expertly made. That means a strain that hit on every level—flavor, potency and yield. Luckily, that's exactly what we got."
Jawa Pie's ability to stimulate the appetite is due to the fact that it is rich in myrcene (8.2 mg), which also helps you feel relaxed and motivated. Plus, it tastes and smells great. "People pick right up on the amazing aromas," he says. "The strain's terpene profile is particularly fragrant, and it's hard to miss notes ranging from gasoline to sweet lime."
Trendi Bubba Fett shatter
Referred to by some researchers as a "stem cell" because it has the healing potential similar to that of human stem cell therapy, the cannabinoid CBG (cannabigerol) is an appetite stimulator. Trendi's Bubba Fett shatter has 1.2% CBG, which is fairly significant, according to brand ambassador Mychal Davis. "Most of the appetite increase from this product specifically is from cannabinoids (THC/CBG). Bubba Fett shatter does however have high levels of caryophyllene which is great for anxiety. Those who struggle with eating due to anxiety driven issues can find benefit from this terpene," says Davis. Providing a nice balance, "humulene, the second most prevalent terpene in this shatter, is actually an appetite suppressant."
While it will give you a nice buzz at 66% THC and a great overall feeling, it makes you hungry without making you ravenous. When medicating with Bubba Fett, expect a well-rounded and flavorful taste, and both a strong head and body high.
Remedy's Bio Jesus live resin cartridge and sugar concentrate
Containing high amounts of D9 THC and CBG—both of which enhance and stimulate appetite—you can count on Remedy's Bio Jesus to spark a snack attack. Available as a live resin vape or a sugar concentrate, Bio Jesus has a terpene blend consisting of b-caryophyllene, b-myrcene and linalool derived from fresh frozen plant material for an earthy, pungent and super gassy flavor.
Depending on the high you are going for and the situation in which you find yourself in, each has its perks. The vape is convenient for discreet scenarios while the concentrate is potent and flavorful for when you are at home and close to the dab rig.
An indica-dominant hybrid, Bio Jesus, known for its pain relief properties and for getting taste buds salivating, is a great nighttime high. It will knock out insomnia and stress and curb nausea, giving you the ability to eat and make food more flavorful.
"When your body is hungry your stomach produces a peptide hormone called ghrelin, which tells the brain it's time to find food. In a study of lab rats that were introduced to cannabis vapor, scientists noticed they ate more frequently," says Kimberly Casey, director of sales and marketing at Silver Sage Wellness/Remedy. "They found that test subjects administered to cannabis vapor had higher levels of ghrelin in their bloodstreams than those who were in the controlled study. It turns out cannabis consumption actually makes your stomach produce more ghrelin whether or not you just had a full meal."
City Trees' Chocolate Agave tincture
Not in the mood for a concentrate or an edible and want to boost your appetite? Try City Trees Chocolate Agave tincture, which can be added to a variety of foods and drinks for easy dosing. And because this is liquid THC testing at 389 mg per bottle, expect to reap the benefits of the medicine quickly as it gets absorbed into the bloodstream.
"Because it's made from the agave plant, this tincture is water soluble. Unlike honey, this tincture will not harden and drop to the bottom of the glass when added to cold drinks. Instead, it incorporates fully to allow a seamless and delicious experience," says City Trees' Kawehi Galuteria. "Our Blue Agave tincture came out of the gates strong and it was obvious there was a need for sugar-based tinctures. As a result, we brainstormed what variations of agave syrup could appeal to patients, and chocolate really resonated with us."
Add it in place of sugar in your coffee, tea or over fruit. Because it is so versatile, you can really get creative with this product. "I've heard consumers adding the chocolate agave to their skincare/self-care routines in the form of facemasks," adds Galuteria.
Cannabiotix Master Kush flower and Tropicanna Budder
Cannabiotix's Master Kush flower brings on a heavy case of the munchies with just one puff. "This is a strain that a lot people have heard of but not necessarily seen in a while," says Megan Little of Cannabiotix. "The OG properties of it really brings on the appetite." Earthy and delicious, the high treats depression, anxiety and brings on a relaxed, euphoric feeling that allows you to be calm enough to eat. At 79% THC, Master Kush bring you into your body, taking away physical stresses.
On the concentrate side, Cannabiotix recommends Tropicanna Budder (79% THC)—made of the popular Tropicanna strain, which it sells in a variety of forms. "Cannabiotix is the only company that has the Tropicanna strain, so it being in concentrate form, it is one-of-a-kind product," Little says. The Tropicanna cross has multiple strains that are known for increasing appetite including Pineapple/Kali Mist and Northern Lights #5/Haze. Sweet and citrusy, like a burst of juicy pulp, the high is buzzy and gives beautiful cerebral alertness. And always remember with concentrates as with edibles, less is more.
Virtue's Gelato cartridge
Gelato distillate from Virtue is a THC powerhouse at 88%, which brings on euphoria and a heightened case of the munchies when it is time for dinner or dessert, as the name would suggest. This is Virtue's first attempt at this type of medicine. "This is our first stab at the distillate market and we are excited to be able to enter as a premium product," says Virtue's Heather Marnell Wallace. A relaxing body high but with enough vitality to help you stay mentally agile, Gelato is also good for daytime use when you need something a little bit sweet. "Our overall goal was to mimic our unique flower profiles for the customer that enjoys the convenience of distillate," Wallace says. So, grab this gelato and then go for a few scoops of the real thing as its richness will leave you wanting more.
Vert's Cookie Square
Soft and yummy, Vert's Cookie Square is the ideal bite for all the cookie monsters out there who prefer an edible over flower or concentrate. The Cookies 'n Cream variety is a cross between the ice cream of the same name and a chocolate bar with chocolate cookie wafers and sweet cream filling. "Our intention with the 100 mg CBD, 100 mg THC cookie squares was to offer our deliciously infused baked goods at a dosage that would be extremely beneficial for pain relief and mood enhancement alike," says Margaux Hansberry, NV Sales Manager at TGIG, LLC. "The calming, anti-inflammatory effects of CBD paired with the euphoric effects of THC make for a functional, yet effective high perfect for balancing both mind and body."
Expect a well-rounded high from this product due to its 1:1 nature, and its calming effect melts stress away while also keeping you motivated. Also providing pain relief with a body high that keeps you active and warm like a cozy blanket of comfort. The high level of CBD counteracts any paranoia or panic associated with THC edibles.
"If consumers are purchasing edibles in Nevada, I feel they are getting a better handle on taking edibles without overdoing it," she says. "Our 1:1 varieties make it impossible to 'overdo' it with edibles in that the high will be much more functional due to the anti-anxiety, calming, non-psychoactive effects of CBD."
FloraVega's White Tie flower
When you want to go the all-you-can-eat route, indulge in FloraVega's White Tie flower, which has been known to cause hunger pangs to manifest. Crossing Desert Snow with Mai Tai, White Tie is a clean, quality strain that provides the best possible experience for the user at 23% THC. "White Tie has a strong, fresh, earthy aroma with sweet and pine notes, it's terpene profile stands out and produces a very enjoyable uplifted and energized high," FloraVega's Sam McAdam says, noting White Tie boasts THC content in the mid- to high twenties. "The combination of THC and THC Delta 9, when ingested, inhibit the production of ghrelin, the hunger hormone, in the body. When combined with top terpenes: terpinolene (2.25 mg), ocimene (1.97 mg) and limonene (1.28 mg), the user is uplifted, energized and will feel the hunger set in shortly after ingesting."
Kabunky's Sugar Cookie flower
To the powers that be at Kabunky, munchies are a good thing. "People talk about cannabis giving you the munchies like it's a bad thing. Truth be told, cannabis as an appetite stimulant can be a great thing. You know how enjoyable a sesh before a meal can be, which is why we're recommending our Kabunky Premium Sugar Cookies as one of our products that promotes appetite," says Nevada MMJ's Josh Ranck.
The reason why you get the craving when you medicate is now better understood than it was in the past. "It comes down to the way cannabis interacts with our endocannabinoid system. THC can bind with and activate the cannabinoid receptor type 1 (CB1). A lot of other systems engage when this receptor is activated," he says, noting this also affects the basal ganglia, which can increase eating pleasure; the limbic forebrain, which can increase food palatability; the stomach and small intestine, which regulate ghrelin; and the hypothalamus and rhombencephalon, two sections of the brain which help regulate food intake.
"The hungry hormone, triggers your appetite when you use high-THC products, making our Kabunky Premium Sugar Cookies (27.5% THC) the perfect strain to smoke when you want to get really, really hungry," Ranck says. "This doesn't mean that you actually are hungry, just that you're experiencing hunger pangs. This is important to remember if you're health conscious and concerned with overeating while under the influence of cannabis. If you're worried about overeating, or indulging in the wrong kinds of eating, plan ahead. Set out some healthy snacks and drinks. Preparing healthy snacks before you ingest will help you counter unhealthy cravings when the munchies kick in!"