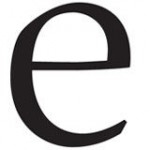 elevateNV
Sep 07 2017 . 7 min read
by Richard S. Gubbe
Kyle Turley is all too familiar with the stigmas attached to smoking marijuana. Clawing his way into pro football was accomplished without ever smoking a joint. On his way to becoming NFL All-Pro, he embraced cannabis as a way to relieve the pain that came from all the clawing. While he is still very much an advocate and partaker of cannabis, Turley says he has discovered a cure for chronic traumatic encephalopathy (CTE), a degenerative disease suffered from repeated blows to the head, without using cannabis.
Despite advancements in medical marijuana, Turley has circumvented the stigmas that accompany cannabis by creating cannabidiol- or CBD-driven products from hemp. "I knew cannabis was medicinal the first time I smoked it," Turley told elevate. Along the way he learned about CBD and the entourage effect. But medical cannabis isn't legal everywhere and using a psychoactive drug isn't well received by NFL hierarchy. The same ingredients are found in hemp and hemp has a more respectable reputation with its many legal uses.
"CTE is why I'm doing this and I can't deny what CBD has done for me," Turley said. "It's been my mission."
A year and a half in the making, Turley put his cannabis knowledge to work firsthand and helped create hemp-rich Neuro Armour products. "I've gotten so many of my friends off of pharmaceuticals -- guys I played football with who were in a lot of pain," he said. "They all deal with suicidal tendencies and rage. When you have grown men, who thought they were bulletproof, calling you in the middle of the night and you have to talk them off the ledge, I had to do something more. That's why I'm doing this."
Not until recently did the truth come to light about what price players pay. While an NFL vet lives longer than the average male in this country, their lives are often a torture chamber from the effects of the concussive blows they have absorbed. They go from physical torture to pharmaceutical torture to, often, suicidal endings. A survey of findings published in the Journal of the American Medical Association in July found that 110 of 111 brains of NFL players studied posthumously suffered from CTE. That's just one of the tortuous and demeaning fates that await such mental anguish, there's also PTSD and dementia.
While bonding with teammates, Turley learned of the underground network that could supply players pot in the different cities they played in to combat pain. "When I was in college, I didn't want to risk it," Turley recalled. "In my second year in the NFL at age 23, I had my first experience with cannabis. When I was playing in all those cities, every now and then something would come along through the pipeline."
The AMA's recent finding of CTE in 99 percent of brains tested from deceased players has sparked even more interest in the use of natural products such as THC and CBD in the NFL. ESPN reported recently that a letter from the NFL to the National Football League Players Association offered to work together on a study to find ways to combat chronic pain.
Turley says researchers at Neuro Armour have found huge benefits by removing any trace of THC and reintroducing the plant's natural terpenes and other valuable cannabinoids.
Whether it's hemp or cannabis, Turley wants to bring what he says is a cure for CTE to anyone who has had a concussion, and as a preventative, using liquid CBD. To outsmart the naysayers who will never accept cannabis, he uses the same ingredients but they are derived from a blend of proprietary terpenes he formulated.
"Terpenes are definitely a factor but CBD is the key along with rapid absorption," Turley said. "We have a 50-state legal opportunity and we have to get this to the people."
Turley, while keeping his proprietary secrets, did reveal to elevate that he uses whole strains of hemp that fit the profile he is seeking before adding his preferred ingredients of more terpenes to accompany the full-spectrum CBD in his various mixtures.
"If people could understand that even with hemp we can solve this," he expounded. "You can't leave out the entourage effect. We use full-spectrum CBD and keep the strain the same."
Neuro Armour products include a sublingual tincture, concentrated MCT oil, a vape product that uses a syringe for cartridge fills, and CBD capsules. Neuro Armour uses no food flavorings. Soon to follow will be a skin product, dab wax for asthma patients, and bottled water.
Neuro Armour CBD is lab-tested and 100 percent THC-free. CBD has been shown in studies to have neuro-protective and antioxidative properties. Turley thinks it will help anyone suffering from chronic pain and adds that it's never too early for prevention. Prevention for Turley means guarding a child's brain from any early trauma.
"We can potentially stop this disease [CTE] from happening by introducing CBD to our kids as a form of prevention," he said.
He also wants to tackle Alzheimer's. "There is nothing in western medicine that deals with Alzheimer's," he said. "Studies have shown CBD can stop the progression
of the disease."
Turley played eight seasons in the NFL, selected 7th overall in the '98 draft by the Saints' Mike Ditka. He was All-Pro in 2000 was invited to the 2001 Pro Bowl.
"Kyle Turley is a great kid," said Ditka, who serves on the board of Gridiron Greats Foundation with him. "He always has his heart in the right place and looks out for his brothers. If it's legal and it helps people? We are all in."
"CBD has played an important role in allowing me to personally manage pain, cope with CTE-like symptoms, improve my overall health and eliminate the need for prescription opioids that nearly cost me my life due to long-term use side effects," Turley said, who played five seasons for the Saints and a year with the Rams before a serious back injury sidelined him in 2004 and 2005. He returned for two years with the Chiefs, retiring in 2007.
"If we can allow players and veterans to recover naturally with proper dietary and organic therapies, we should be doing so. Our communities have suffered needlessly with the inherent risks in accomplishing greatness."
Turley relates the story of how his CTE and chronic pain was so bad he couldn't be around electrical lighting of any kind. He was visiting California dispensaries up and down the state collecting and sampling cannabis profiles "then I hit it – Jack Herer," he said. "Lighting stopped hurting my eyes. I'll never forget it. I was standing under a big chandelier and the lights were really bright and I was talking to my wife and I found myself staring into the lights saying, 'look, I can stare into the light.'
Turley looks tremendously fit and pronounced himself cured. He walks with ease and says he has no mental issues. "Jack Herer is the best psych medication," he added. "I'd like to bottle it up and take it to every doctor and say 'beat that.' You can't."
Neuro Armour products are available at Shango dispensaries. Proceeds from sales go toward Ditka's Gridiron Greats Foundation. The partnership perpetually commits significant proceeds from Neuro Armour product sales and will include donated product exclusively implemented in programs and studies facilitated by Gridiron Greats and the After The Impact Fund, which serves military veterans, former NFL players and their families by facilitating neurocognitive and behavioral treatment.
"We now have the NFL's support and not from what I've said but from what they have seen. It's the biggest thing to happen to healthcare since cannabis became part of the discussion. If the NFL follows through and they hold to the research and the media holds them to it, medical marijuana and CBD can change healthcare in America," Turley explained. "I've got hope again."