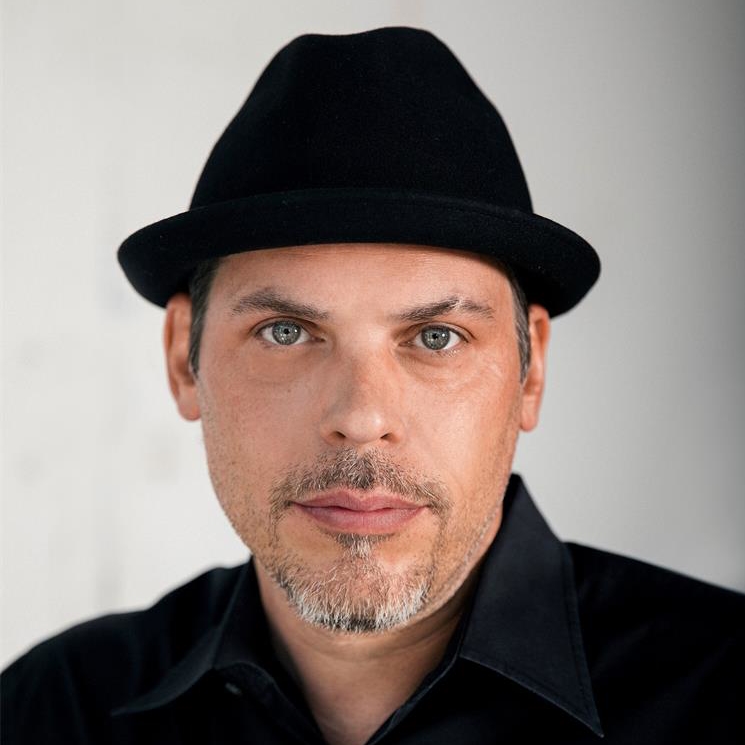 Justin Alexander
Feb 18 2019 . 11 min read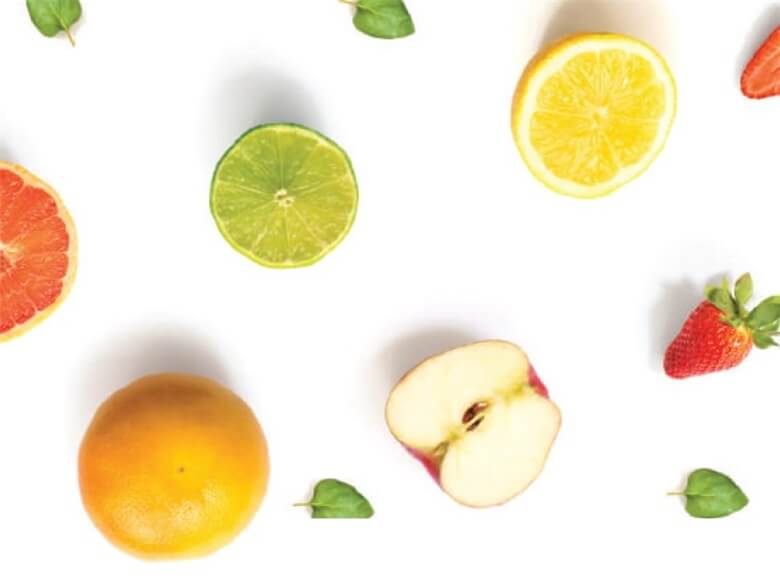 This could finally be the year of the terpene with the aromatic healing properties of the plant's essential oils becoming the basis of how people shop for cannabis. With interest from the public about their benefits becoming more plentiful, Effex Supply Co.'s Marc Baldwin notes the popularity of terpenes will continue to rise and we will see a change in the way products are classified in the dispensary.
"I believe terpene desire will rise exponentially in 2019. As more people learn and experience the entourage effect, they will search for the right terpene profiles for the desired effect they are looking to experience," Baldwin says. "I believe indica and sativa will still be primarily used on the cultivation side to describe the structure of the plant. End users, on the other hand, will sway more towards using higher terpene profiles for decisions. As the genetic profile is merged by means of crossbreeding plants, they move further and further away from usefulness of a generic classification like 'indica' and 'sativa.' We now have intense hybrids that are defined by their complex cannabinoid and terpene profiles which gives consumers reference points for the desired effects they seek."
Oren Cohen, founder of Terpene Experts, agrees. "People shop with their noses, people eat with their eyes," he says. "I think the more educated the consumer becomes, they will be able to differentiate even on a more rudimentary level and maybe open a bag of something and go, 'Wow, this is rich in terpinolene.' I don't see that being too far off. I think that the knowledge gap is being filled pretty rapidly as we go out there and lay this groundwork. We are writing the rule books right now."
Nevada cultivators are upping their terpene game, growing strains full of aromatic bouquets of the most fragrant terpenes the market has to offer. To follow are some of the most terpene-rich products found in the marketplace—giving Nevada's consumers aromatherapy of a different nature.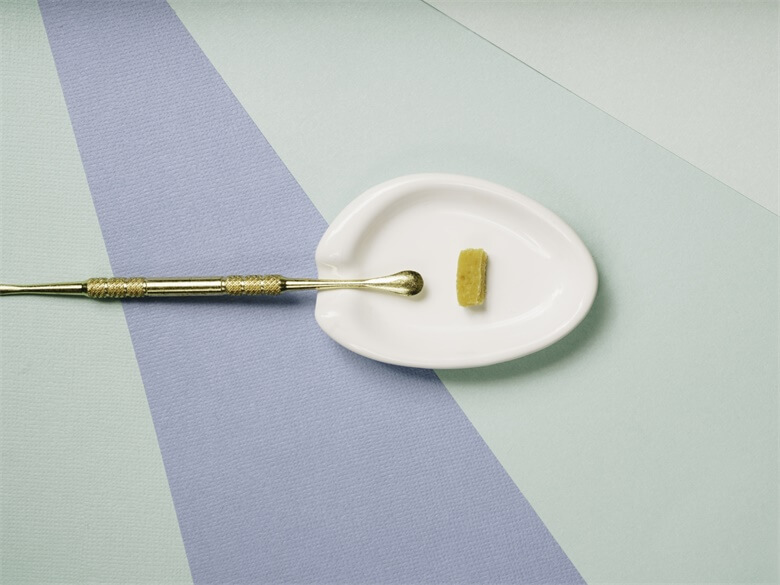 Planet 13's Banana OG Flower and Raspberry Kush Badder
Planet 13 puts a premium on keeping terpene information front and center. While some dispensaries solely display THC content or strain names, Planet 13 makes it a point to highlight terpene content. "We (Planet 13) educate our staff on the medical benefits of terpenes along with their aromas and taste for any questions a customer may have. We also display the terpene profiles of our products, and this also allows us to open these conversations with our customers," says Brandon Zimmer of Planet 13. "With companies such as ourselves supporting the education of terpenes and their medical benefits, along with their wonderful aromas and flavors, 2019 will be the year of the terpene!"
Planet 13's sweet and creamy Raspberry Kush Budder is extracted from fresh frozen flower, ensuring its berry-bright indica flavors remain intact and offering a solid terpene mix of pinene (15.89 mg), myrcene (15.47 mg), ocimene (10.61mg) and limonene (6.71 mg).
The brand's Banana OG flower is, according to Zimmer, "a sneaky one," with a terpene mix of limonene (11.958 mg), pinene (4.267 mg), caryophyllene (4.040mg), pinene (3.842 mg), and myrcene (3.293 mg). "You get effects of alertness in the beginning, but it ends in a sedating effect."
Both of these potent indica beauties feature large amounts of pinene, which serves as a bronchodilator and, researchers believe, can help with short-term memory loss, something frequent imbibers may or may not recall encountering. Now, what were we talking about?
Flav Fire OG Disposable Cartridge, Evergreen Organix
When it comes to terpenes, Evergreen Organix rolls out the red carpet and then some. The brand's disposable cartridges pack a hefty terpene punch, whereas many cartridges contain oil woefully free of those delicious organic compounds. "For the Flav Fire OG vapes, we reintroduce terpenes back into the oil after distillation," says Evergreen Organix's Jillian Nelson. "During the normal routine of making distillate most of the terpenes are removed from the oil in order to get the distillate to its purest form of THC. This means that we need to re-add the terpenes to create an effective vape that provides the same strain effects of its flower counterpart."
Flav's Fire OG is a well-balanced hybrid of OG Kush and SFV OG with "great relaxing and mood-elevating effects. It is generally recommended for consumers looking to alleviate stress or symptoms of depression," Nelson says.
Flav Fire OG maximizes the effects of multiple terpenes. "While terpenes generally get a lot of independent notoriety, I think that the effects of mixed terpenes is something that goes unnoticed," Nelson says. "Our Fire OG pen is rich in limonene (2 mg) and myrcene (1.69 mg). Alone, these two terpenes are respectively noted for elevated mood and for promoting sleep. When blended together, they produce a mellow happiness that is great for unwinding at the end of a stressful day."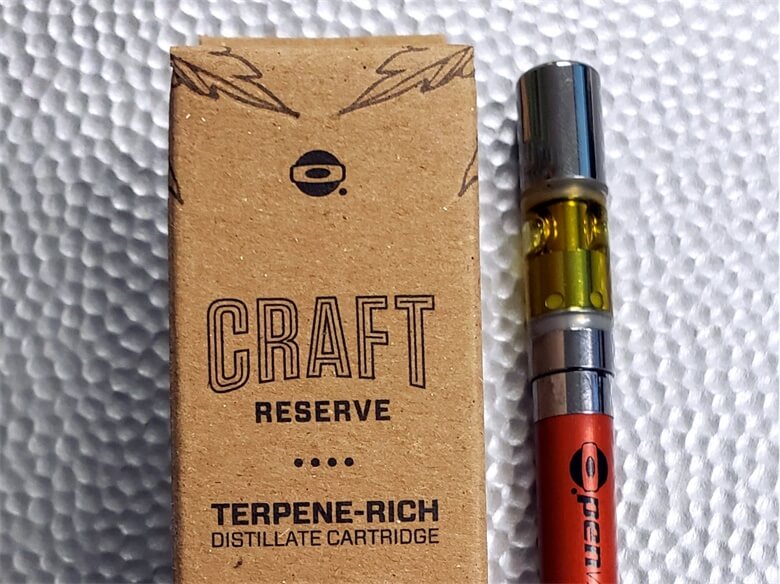 Damn Sour Craft Cartridge, The Grove
The Grove's Craft Reserve cartridges are scientifically formulated to bring you top-quality terpene action from some of the hall-of-famers you've grown to know and love. "Our Damn Sour tests high in myrcene (37 mg), limonene (17 mg), and both beta and alpha pinene (12 mg)," says Grove Brand Ambassador Cait Brooke, who notes the blend can be useful for a variety of ailments or activities. "The high content of myrcene acts almost as a catalyst, assisting the cannabinoids in absorbing into the blood brain barrier, producing potent effects. Myrcene with strong notes of pinene and limonene can be a great blend for those struggling with depression, needing to treat pain relief throughout the day or those looking for more focus, whether it be for creative projects or chores around the house."
Damn Sour also boasts a lesser-known terpene, so get out your notepads, terp nerds: "Along with the other top terpenes mentioned, our Damn Sour also tests for delta-3 carene," says Brooke. "If you've ever had a strain that gave you extreme cottonmouth, it was probably high in this dry terpene. You might think it's a terpene to avoid, but the next time you have a runny nose or excessive perspiration, you'll be thankful this terpene dried you out." And never fear, THC lovers—Damn Sour also tests in at 84% THC, making every inhale beyond potent.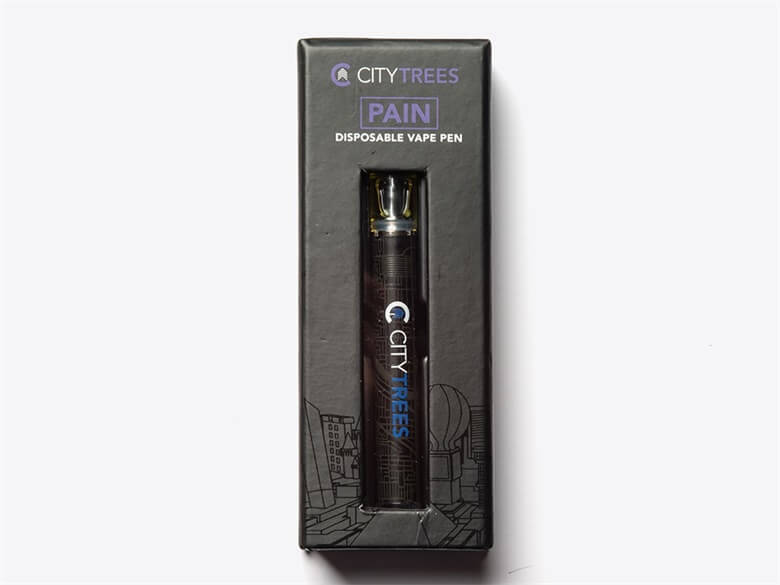 City Trees' Pain Distillate Blend Cartridge
City Trees has created a perfectly targeted blend of terpenes to attack pain at its root. The cultivation and production company's medicinal indica cartridge best utilizes the pain-relieving effects of several terpenes to maximize the entourage effect, assuaging aches and pains, both minor and major, while relaxing the body and mind.
"For this product line, we combined the most medicinal terpenes found in cannabis and blended them together with a small amount of CBD isolate to increase the entourage effect and attack pain from multiple angles," says Don Decatur of City Trees. Those terpenes include relaxing myrcene (18 mg), antiseptic pinene, and anti-inflammatory linalool (19 mg) and caryophyllene (26 mg) in a boutique bouquet with flowery lavender overtones.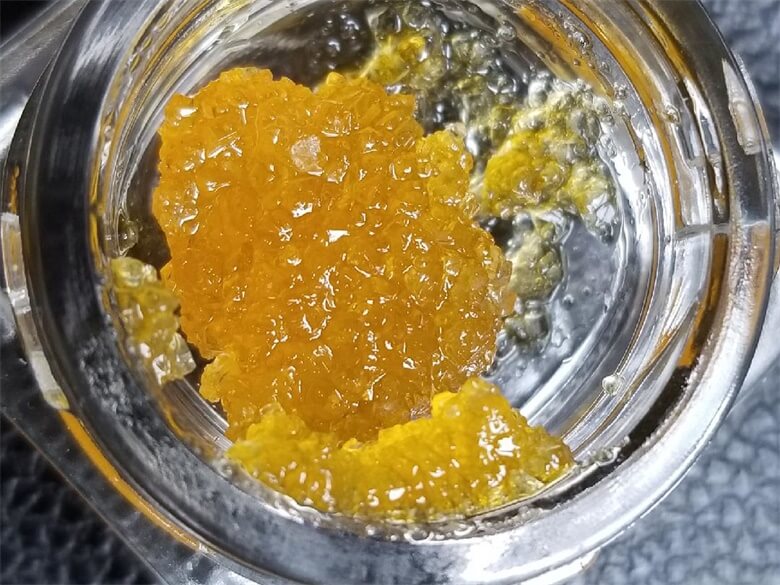 Matrix NV's Tangilope Live Resin Budder
You'll be able to smell Matrix LV's Tangilope Live Resin Budder from a mile away, and that's not a bad thing when it comes to terpenes. In fact, the funkier and more potent the odor, the better the butter—or budder, that is. "This first round of Tangilope Live Resin Budder is Matrix's very first batch of live cannabis-extracted material. There were only 360 ½ grams made out of that first round," says Matrix NV's Manager of Production Scott Luehring. "After we extracted it, you could smell the body-funk citrusy goodness through the jar. That is when we knew we were on to something truly amazing. It has been an honor to see it happen before my very eyes."
Tangilope is a sativa crossbreed of Tangie and Chocolope whose cerebral effects evoke happiness and giggles and can stimulate creativity. "The terpene profile makes this strain great for depression, stress or for those days you're feeling fatigue and need a pick-me-up," Luehring says of the strain's mix of ocimene (21 mg), caryophyllene (18 mg), and myrcene (13 mg).
When you inhale the decadent chocolate richness of this tangy tangerine slice, you can be rest-assured you're getting the best terpenes on God's green earth. But Luehring warns that, due to its potent sativa lineage, "it has also been known to cause some anxiety."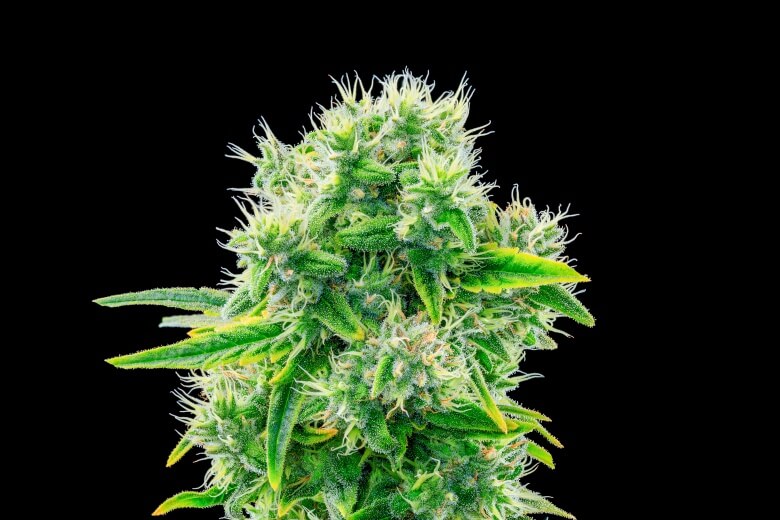 Cherry AK Flower, The Apothecarium
The Apothecarium deserves their place in the pantheon of Las Vegas dispensaries with its newest offering of Cherry AK. A rare hybrid of AK-47, Cherry AK smells and tastes just like it sounds, dropping a shower of flavor even Scarface would be proud of at 27.45% THC. It's dropping bombs in the terpene category as well, making it the proverbial cherry on this reviewer's heavenly banana spliff.
Cherry AK's most dominant terpenes are caryophyllene (11.3. mg), myrcene (7 mg) and humulene (2.9 mg). "Typically, a strain with this type of terpene makeup could help with arthritis or any other chronic pain that the user might be experiencing. The caryophyllene and humulene that are present work together as an anti-inflammatory, while the myrcene relaxes the muscles and leaves you with a mild sedative effect. This would leave the user relaxed and, typically, with reduced pain levels," says Hailey Stone of The Apothecarium.
So, if you do yourself the favor of popping this maraschino cherry in your mouth, make sure you keep it fresh and mellow. Bombs away!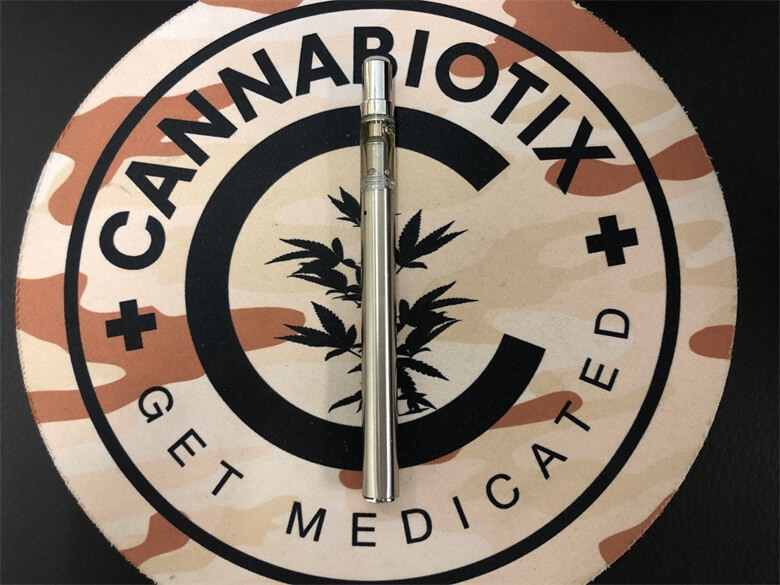 Cannabiotix's ATF Disposable Vape Pen and Tropicanna Flower
Cannabiotix gets the crown for their ATF disposable vape, a piney skunky sativa that packs a whopping 80.55% THC level along with an impressive 58.16 mg of linalool, 14.49 mg of pinene and 8.01 mg of myrcene. "The ATF vape is very high in linalool, which is an anti-inflammatory that helps with pain management and even pet care by protecting against fleas," says Cannabiotix' Megan Little. For those not in the know, ATF is also known as Matanuska Tundra and hails from the snowy climes of Alaska. And as an added plus, according to Little, "the ATF vape really has no smell on the exhale, so while consuming no one can tell. But the taste on it is something else!"
On the other side of the aisle, you can find Cannabiotix's Tropicanna flower, which is, according to Little, best used for insomnia and pain management. As a testament to the power of terps to alter a phenotype, ATF's terpene profile highly affects its expression. "Tropicanna is technically a sativa, but the high myrcene content makes it perform more like an indica," Little says, who suggests sealing up your terpy Tropicanna and storing it in a dark, cool area to maintain its citrusy and vibrant grapefruit flavor.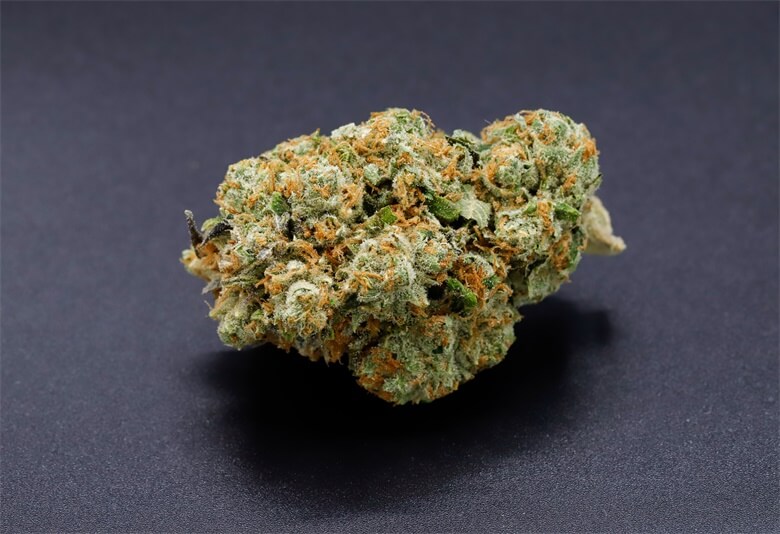 Remedy's Deadhead OG, Outer Space, Jilly Bean and Lemonade Dream Flower
Remedy offers a curated collection of bespoke terp-heavy flowers, each one customized to your desired effect. The folks at Remedy are skilled craftsmen who take care to customize each strain to its maximum effectiveness. "Picture our master cultivators fine-tuning each step of the process through every harvest. We do this in order to unlock the code and flex the terpene levels in each strain," says Remedy's Manager Randy Villarba.
For those looking to ease anxiety, depression, and mild to moderate aches and pains, Villarba recommends Deadhead OG, a sativa-dominant hybrid cross of Chemdawg 91 and SFV OG Kush. This spicy, pungent strain showcases limonene, myrcene, linalool, pinene, nerolidol 2 and camphene. For soothing tension, migraines, ADHD, bipolar disorder or PTSD, Villarba points to Jilly Bean, a bright, euphoric sativa-dominant hybrid cross between Space Queen and Orange Skunk. This crystal-laden flower is heavy with myrcene, ocimene, limonene, linalool, caryophyllene and pinene. For ladies feeling low, Villarba suggests Lemonade Dream, perfect for pain relief, nausea and menstruation. Boasting limonene, myrcene, carophyllene and pinene, this tangy treat will soothe you with its summertime vibes. And for those with tummy trouble and general malaise, Villarba says the sour-sweet citrusy sativa Outer Space can magically transport you to a land free of pain. This cross of Island Sweet Skunk and Trinity will help you settle down with its fragrant mix of myrcene, caryophyllene, linalool, limonene, humulene and guaiol.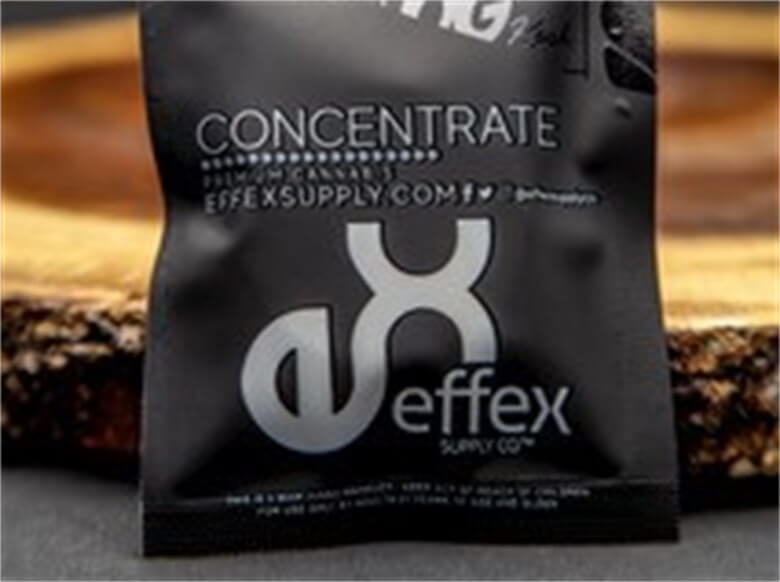 Effex Supply Co. Pacific Blue Live Resin Batter
Effex Supply Company's newly released Pacific Blue Live Resin Batter is a myrcene-rich product, testing at 43 milligrams, for those seeking mood relaxation to help with stress, anxiety, depression and chronic pain. An indica-dominant hybrid, the Pacific Blue strain from Effex mixes the sweet and sour notes of skunk with the easy and pleasing notes of kush which, in addition to myrcene, has 14 milligrams of caryophyllene and 11 milligrams of a-pinene. "Pacific Blue Live Resin Batter is a truly top shelf product and accordingly is a perfect fit for the Effex Supply Co. brand," says Marc Baldwin, Director of Marketing for Effex Supply Company, who notes that consumers can expect an immediate happy glow from this concentrate.