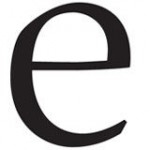 elevateNV
Sep 19 2019 . 6 min read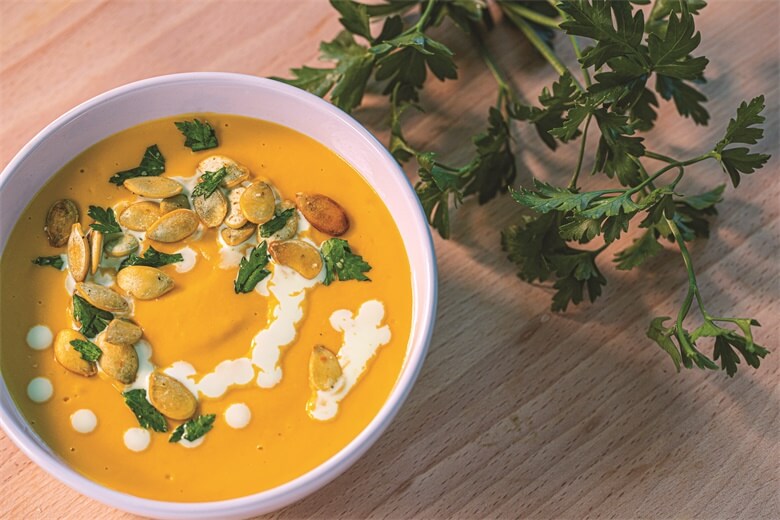 Recipes by Michael Gutierrez-Nery of The+Source Photography by Sam Blankenship
As the days cool down, warm up your nights with an infused three-course meal that makes the most of the autumn equinox when it occurs on September 23. Begin by ushering in fall with the perfect blend of sweet and savory—an infused Roasted Butternut Squash Soup. It's micro-dosed so you can enjoy a big bowl, or two. Then, bring a new meaning to comfort food with Red Wine-Braised Short Ribs that sit on a delectable pillow of infused mashed potatoes. Top off your night with warm drizzles of infused caramel generously draped over fresh baked Apple Galettes, great for autumn or all year long.
Infused Cream
All three dishes use the same infused cream to simplify your cooking experience.
1. In a saucepan, gently scald heavy cream under medium heat just before it boils and breaks.
2. Add desired amount of a distillate syringe and remove pan from heat while quickly stirring to mix the oil thoroughly and evenly in the cream. We used a quarter of a 500MG Lucid Syringe, totaling approximately 100MG for the entire meal, which breaks down to approximately 25MG per serving.
3. Set aside and let cool before use.
Roasted Butternut
Squash Soup
Ingredients
2 Tbsp. olive oil
1 tsp. salt
1 3-lb. butternut squash
6 cups vegetable or chicken stock
1 cup chopped yellow onion
1 to 2 Tbsp. infused heavy cream
2 cloves pressed garlic
toasted pumpkin seeds and chopped
1/8 tsp. ground nutmeg
parsley for garnish
Instructions
1. Preheat oven to 400° and line baking sheet with parchment paper. With butternut squash cut in half, lightly coat with olive oil and sprinkle salt and pepper. Place face down on pan and roast until tender throughout. Using a large spoon, hollow out squash and discard tough skin.
2. In a soup pot, warm olive oil over medium heat then add chopped onions. Once onions begin to soften, add garlic and cook until fragrant.
3. Add roasted butternut squash and nutmeg to pot and stir for 2 minutes before adding vegetable stock. Simmer in pot for 5 minutes.
4. Puree soup, either using an immersion blender or by cooling soup slightly and using a regular blender.
5. After tasting soup, season with salt and pepper to taste.
6. Serve with a dosed amount of infused heavy cream drizzled on top and garnish with toasted pumpkin seeds and chopped parsley.
Red Wine-Braised Short Ribs and Mashed Potatoes
Ingredients
5 lbs. bone-in beef short ribs, cut into 2-inch pieces
3 Tbsp. olive oil
salt and freshly ground black pepper
3 Tbsp. all-purpose flour
4 cups beef stock
1 Tbsp. tomato paste
6 cloves of garlic, pressed
1 bottle of dry red wine
1 sprig rosemary
6 sprigs thyme
2 sprigs oregano
6 thin small carrots, peeled, cut in half lengthwise
4 small onions, cut into quarters
Instructions for short ribs:
1. Preheat oven to 350°. Season short ribs with salt and pepper. Heat oil in a large oven-safe pan over medium-high. Brown short ribs on all sides until fully seared. Set aside.
2. Add onions and carrots to pot and cook over medium-high heat until onions are browned. Add flour and tomato paste and mix till combined.
3. Add short ribs back into pan and stir in red wine. Bring to a boil then simmer on medium until wine is reduced by half. Add all herbs and garlic to pot and stir in beef stock. Bring pan to a boil, cover, and transfer to oven.
4. Cook in oven for 2—2 ½ hours or until short ribs are tender.
5. Plate over mashed potatoes and spoon over reduced sauce from pan.
Mashed Potatoes:
4 lbs. medium Yukon Gold potatoes
½ cup sour cream
up to 1 cup infused heavy cream
2 sticks unsalted butter, cut into pieces
up to 1 cup whole milk salt and freshly ground black pepper
Instructions for mashed potatoes:
1. Place potatoes in a large pot of water. Add a 1/3 cup of salt and bring to a boil. Reduce heat and simmer until potatoes are tender. Drain and return potatoes to warm pot to dry (off heat).
2. In a small saucepan, warm infused heavy cream and milk but do not boil. Keep warm and set aside for potatoes.
3. Place mashed potatoes in a ricer and press into a large bowl. This will help remove much of the skin but is optional. Mix butter and potatoes with a masher until well combined.
4. Slowly add warm cream to potatoes and stir constantly. You may not use entire cream mixture depending on desired consistency. Mix in sour cream and add salt and pepper to taste.
Salted Caramel Apple
Ingredients
2-3 large apples cut into thin slices (we used a mix of Jazz and Pink Lady)
1 Tbsp. lemon juice pie crust of choice (store-bought works fine)
¼ tsp. ground cinnamon egg wash (1 beaten egg with 1 Tbsp. milk)
¼ tsp. ground nutmeg
1 Tbsp. all-purpose flour
1/8 cup brown sugar
1/8 cup granulated sugar
Simple Caramel Sauce:
1 cup granulated sugar
6 Tbsp. room temperature salted butter, cut into pieces
1/2 cup infused heavy cream
1 tsp. salt
Instructions for apple filling:
1. Preheat oven to 425°. Line large baking sheet with parchment paper. Set aside.
2. Toss apples, lemon juice, spices, sugars, and flour together in a bowl and set aside.
3. Roll or cut dough into a 12-inch circle and transfer dough to prepared baking sheet.
4. Arrange the apples (without the juices) into the center of the dough, leaving a 2-inch border around. Gently fold edges of dough over apples, overlapping to create a pleat. Press gently to seal edges and brush an egg wash over crust.
5. Bake until filling is cooked and crust is golden brown. Allow to cool on baking sheet for 10 minutes before slicing and serving with drizzled caramel.
Instructions for caramel sauce:
1. In a small pot, cook sugar, salt, and butter over medium heat until sugar dissolves and turns a deep amber color. Make sure to stir occasionally.
2. Remove pan from heat and pour in heavy cream and stir with wooden spoon. Let cool slightly before using.