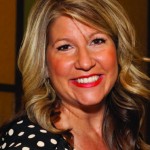 Beth Schwartz
Jan 11 2019 . 11 min read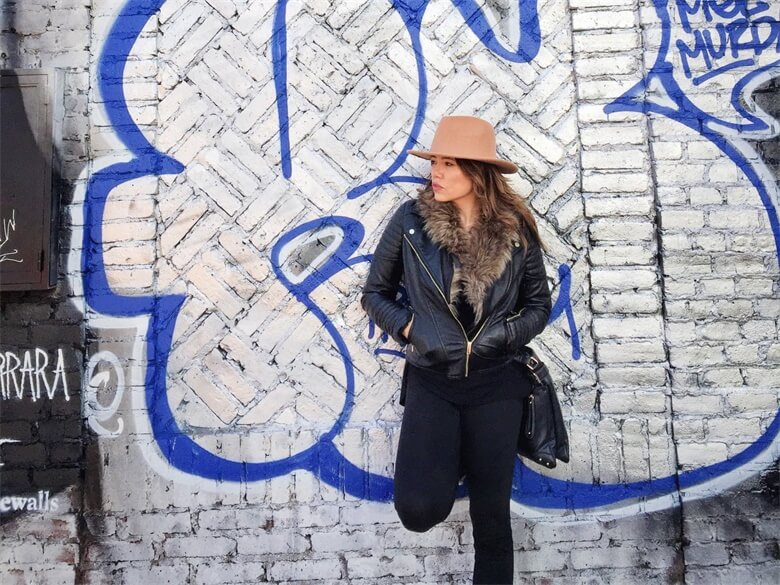 Rachel Zimbelman
CEO and creator, CBDNA
"Literally just seeing how people are loving the response they are getting because it is actually treating things -- that is enough for us. That was the whole reason why we started the product line in the first place," says Zimbelman of the CBDNA line of cannabidiol (CBD) products she launched in the Nevada marketplace last May.
Zimbelman launched CBDNA because she wanted to create something that she couldn't find on the market for a family member who had acne. "I was looking for a product that had to have three things: be cost effective, had to be a clean green product – no chemicals and limited ingredients – and it had to work. I found a couple that were like that but then they didn't work," she explains.
She got the idea to use CBD as a main ingredient in the line from her own experience. "CBD was the main catalyst. We knew it had to be the main ingredient if we really wanted it to work because it helps heal at a cellular level and that was our main goal. It was literally just a leap of faith – I was thinking if it can cure my Crohn's, it can help acne."
Zimbelman was diagnosed with Crohn's six years ago and started using a ½ teaspoon of CBD-infused honey in her tea to treat it. "I have to admit I was a little skeptical," says Zimbelman of using CBD to control her Crohn's disease. "I wasn't taking any pharmaceutical drugs because the side effects were so harsh that I wanted to try something natural first and I was thinking if this doesn't work then maybe I will have to go to pharmaceutical drugs."
Zimbelman was so sidelined by the autoimmune disease that she wasn't leaving her house. "I wasn't going anywhere, I had started working from home. It was debilitating, I wasn't traveling. Within a week of taking this honey I could leave the house, I was joining my family when they were doing things. It was a life change to the point I knew I had to learn everything I could about CBD because it literally gave me the freedom to get out and enjoy doing stuff that I normally did. It was my last-ditch effort. After that I was like CBD for everyone," she offers with a laugh.
Her experience inspired Zimbelman to take online courses to learn everything she could about essential oils and natural ingredients as well as what works best for various skin conditions to start CBDNA. Then she got to work developing three products. "Every product we wanted to create was for a certain condition. So, Clear was the first one and it was for acne," says Zimbelman.
Next, she developed Youth for anti-aging. "In addition to CBD, it has beta carotene in it to give your skin a natural bright glow, it makes you look like you have had your 10 hours of sleep and eight glasses of water and it still has limited ingredients and no sulfates or additives."
CBDNA's third product is Balance which is a skin cream specifically formulated for extreme skin conditions like eczema, dermatitis, rosacea, and psoriasis. "It's for any kind of inflammation that you have -- even if you have poison ivy -- it immediately treats the inflammation," explains Zimbelman. "The goal for this product line is to basically balance out your skin so you feel like you were born with normal skin."
As for future products, Zimbelman is very specific about what kind of products will fall under the CBDNA brand. "For everything we do from this point on, we want it to treat something and not just be for purely cosmetic reasons because that really is the benefit of CBD," explains Zimbelman of the non-psychoactive part of the cannabis plant. "It's just going to blow up in the next couple of years because CBD is so multi-beneficial. Your skin is your biggest organ and when people use normal topical treatments, they are just relieving symptoms and treating whatever is happening instead of actually healing it. But when you add CBD as a component you are actually healing it so eventually you won't even need it and won't have that problem."
As for having to educate consumers about CBD, Zimbelman is finding that easy to do in Nevada. "With legalization people are starting to learn about the benefits of cannabis as a whole and what about cannabis is beneficial and learning that CBD is a component of it and what it helps with," she says. "I think by the nature of being in a cannabis-friendly state it's becoming the new quinoa or it's the new kale. The fact that there is such a rise in organic healthy living that people are starting to embrace helps too."
As CBDNA gets ready to launch in New York this spring and in Denver and California later this year, Zimbelman has high expectations for the line. "I am hoping CBDNA falls in along that line with someone who wants to have that healthy clean lifestyle. That's why CBD has gotten so popular because it fits in with the juicing lifestyle and that same genre of self-healing. That falls in line with the way I live, with the way I think, and the way that's good for the planet. I think it's just a really good time for it."
BEAUTI-FILE
Signature Product(s): It would be our Clear because when you treat someone with acne and you are treating this debilitating thing you can't get control of and its successful if effects your daily life in a positive way. But Youth is great too because everyone loves having that youthful glow. Balance has the same type of response; we have seen a lot of success with people who deal with rosacea and conditions they have not been able to treat.
Beauty Trick: For Balance, we have discovered that it's great for healing scars. Also, if you want that lighter, no makeup look, and use a heavy foundation, just add a couple of drops of Youth into your foundation before you put it on your face and you will have a no-makeup makeup look.
Dream: My retail dream would be to be in a few really well-known green beauty stores like the Detox Market or Thrive Marketplace that's online. That way we can start getting not just exposure but getting exposure that is tied into other brands who are sustainable and are really living according to non-toxic beauty, so we can be seen as that level of a beauty line. I want to eventually have one of the best CBD skincare lines on the market.
New in 2019: We are developing a natural sunscreen and facial toner.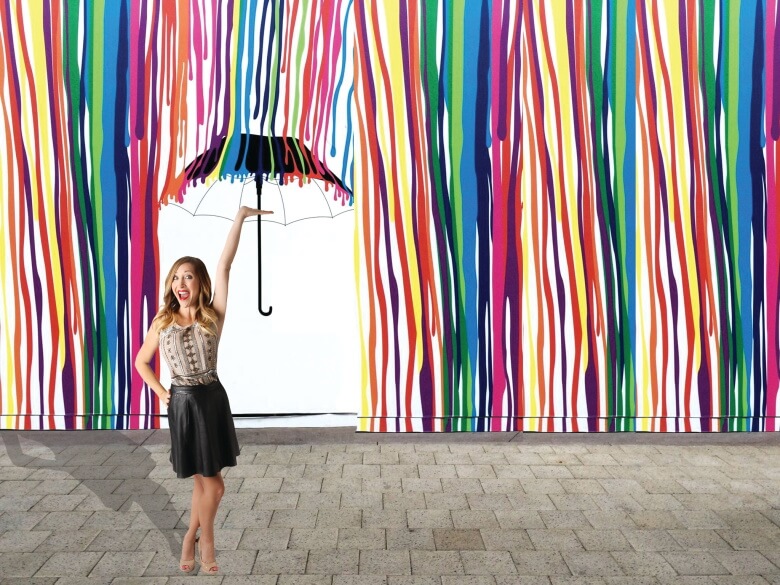 Heather Vanek
founder, Hot Mess Kushmetics
With a tagline of 'just because it's medicine doesn't mean it belongs in your medicine cabinet,' Heather Vanek started Hot Mess Kushmetics, a line of CBD topicals, in 2017 to fill a hole in the market. "It can be pretty, and it can smell good—it just doesn't have to treat your pain. I just saw a hole in the market and a need. I am not one to wait around for other people to get something started. And I already knew how to make body products. So, it was really just a natural next step for me."
Vanek's discovery of her line's signature ingredient CBD was pure happenstance. "I was raised by hippies and rebelled by wanting nothing to do with it. It was heavily present in my childhood. We had a greenhouse in our back yard. The way moms drink wine now was how my parents were smoking pot when I was growing up," explains Vanek, who was scrolling through Instagram one day and came across some cannabis-infused bath bombs and immediately thought of her mom. "I thought she would get a total kick out of it and if it came from me, she would really really love it because how ironic is that?!"
So, Vanek made her mom some cannabis-infused bath bombs the old-fashioned way. "I got some flower, cooked it down in a crockpot with some coconut oil to extract all the cannabinoids, and then added that oil to the bath bomb and that was it," she explains. "I was still thinking of it as a gag gift, not thinking it would do anything. But to my surprise when she took a bath, within 15 minutes it had broken her three-day migraine streak. So that's when I was like, 'Oh my god, there is something to this. Mom was right all along.'"
Vanek then began her research of cannabis in earnest. "I wanted to know how it worked, what it treated, specifically how topicals work, and that's how I really discovered CBD. That's when I fell in love with CBD because it's more permeable than THC. So, when you are looking at topicals, it should, at the very least, be a majority of CBD, if not all CBD.
"But there were other things I really loved about it. It could treat just about anything THC can without getting you high. I thought that was just fascinating because there are a lot of people who don't like to get high. So, for them to have the option of still using cannabis but remaining comfortable, that's beautiful," says Vanek.
Referencing back to the hole in the topical market she discovered, Vanek says, "I started my line because after doing all this research about cannabis I really couldn't find any topicals that I loved or that I would want to buy or that my mom or girlfriends would want to buy. All of the products that were on the market looked like something you would buy at a farmer's market. The only choices were either for stoners or something you would buy at Walgreens or CVS."
With a CBD product line that includes bath bombs, body lotion, bubble bath, shower gel, body budder, and CBD oil, Vanek notes the most unique thing about Hot Mess is the products don't smell like cannabis. "Unless you were to actually read the label closely, you wouldn't necessarily know there is cannabis in it. I did that on purpose because I wanted it to be something people didn't have to hide if they were at work or at their grandparents' house. I just wanted it to look like a pretty bottle of lotion or a pretty bath bomb without being so obvious."
Pain relief is the main benefit of using a Hot Mess Kushmetics product, according to Vanek. "I have been so amazed at how many people get success from using our topicals and that have really serious conditions. It's people with fibromyalgia, migraines, endometriosis, MS, and really serious stuff that are getting relief."
Vanek personally uses CBD every day in the form of a sublingual tincture to treat anxiety. "I used to take prescription medication for anxiety and I was able to completely get off of those meds which is great. It's a feeling that I have never had before. Events that would have caused a panic attack in the past don't anymore, now my response is 'well that was shitty, let's move on,' which is just amazing."
In addition to Nevada, Hot Mess is also available in Alaska, Michigan, New York, and will be in California next, leading Vanek to predict, "I think 2019 will be the year we really explode."
BEAUTI-FILE
Signature Product: Our bath bombs for sure.
Beauty Trick: I use the Sugar High body lotion on my face. Our Bubble Bath doubles as a shower gel. Initially I didn't think that would provide any healing because it's only on your skin for a few seconds, but I have had so much good feedback from people that say it actually does help them. When I designed the recipes for the bubble bath, I made it to be super gentle on your skin and it's not going to dry your skin out.
Beauty Secret: One thing I recently discovered is that it works fabulous for bug bites. It's better than any sort of calamine lotion or Benadryl topical to because it immediately stops the itch.
Dream: We are working on getting into mainstream stores right now. My dream is to be in Sephora and Ulta, and just be more mainstream.
New for 2019: We are going to be switching our 750 mg tinctures to 1,000 mg tinctures because we have a lot of requests for it. If you can increase the dose within a bottle, the cost per mg goes down. In the 750 mg bottle you get 25 mg per dropper and in the new size it will be 33 mg per dropper then you can just use less of the dropper. It ends up being more cost effective per milligram.