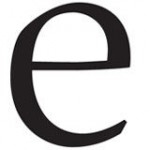 Andrea Heerdt
Mar 15 2019 . 4 min read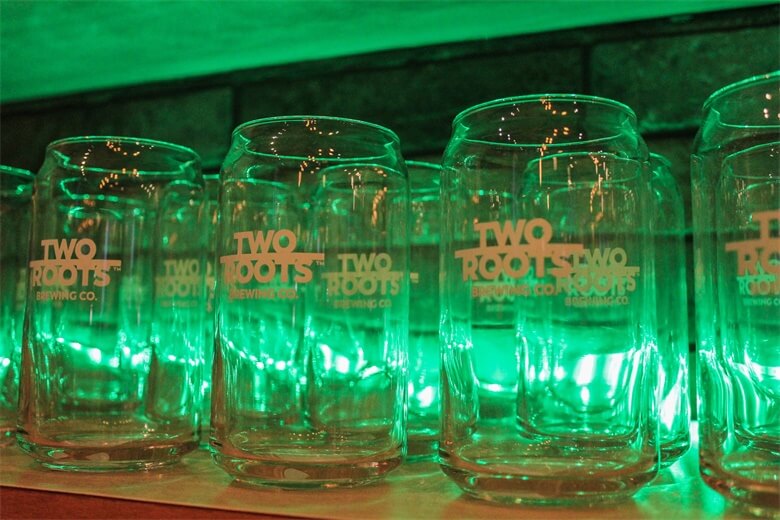 Beer lovers have a new place to get their "green" on this St. Patrick's Day. Just a "hop," skip and a jump from the Las Vegas Strip, tourists and locals now have the opportunity to step into the world's first and only cannabier tasting room. Those who are canna-curious or even have an affinity for beer can belly up to the bar in the pub-like atmosphere at Las Vegas ReLeaf dispensary to sample fresh lager, blonde, wheat, IPA, or stout flavors brewed by Two Roots Brewing Company.
According to ReLeaf General Manager Lissa Lawatsch, the tasting room, called Dana's Place, is designed to create more of an experience in the dispensary rather than having patrons just sit and wait to be called back to purchase cannabis products.
In-store samples are non-alcoholic and are not infused with THC due to Nevada state laws and licenses not permitting ingestion of a THC-related substance in a public setting—the samples in-store are for patrons to sample the crisp, satisfying flavors that taste just like the real thing. Beer kegs are tapped by budtenders seven days a week allowing customers to sample up to two flavors at a time before deciding which flavor of the THC-infused cannabier they want to purchase and take home with them.
When it comes to the cannabier itself, the idea stemmed from ReLeaf CEO Michael Hayford who wanted to take the social aspect of enjoying craft beer with friends and combine that feeling with cannabis, allowing people to consume marijuana in a more cordial way.
Cannabier is a great option for many of ReLeaf's customers who prefer not to smoke marijuana or are looking for a product that's more discreet, according to Lawatsch. "There's still that stigma out there about smoking weed, you know, you're a stoner," she said. "[Cannabier] gives people a more high-end feel, you know like 'I'm drinking a craft beer'."
At the Two Roots brewery in San Diego the cannabier is brewed with hops just like any other beer to give each flavor a specific taste. The dealcoholized product is then shipped to Silver State Wellness in Nevada where cannabis is introduced into it. Finally, its packaged and sent to ReLeaf to be sold by the can or in a six-pack where customers can mix and match flavors.
According to Lawatsch, each ten-ounce can contains between 2.5 to 5 milligrams of THC. This allows consumers to enjoy a few cans of the lightly potent cannabier per sitting just like you would traditional beer but without the nasty hangover the next morning.
Lawatsch also said that the effects of cannabier kick in faster than a traditional edible because you not only absorb the THC through your digestive system, but sublingually as well allowing for a faster onset of the product. "Most edibles will have about a 30- to 45-minute onset where the cannabier actually takes about 10 minutes," she said, adding, "You'll feel it pretty immediately."
The effects of the cannabier also dissipate faster, too. Lawatsch said the cannabier was designed to avoid the uncomfortable high that people can sometimes get while consuming edibles. The effects kick in faster but also fade faster.
The most popular flavor of cannabier sold at ReLeaf is the "Enough Said" lager. It was coined after prominent personal injury attorney Ed Bernstein's famous catchphrase: "Enough said, call Ed."
Bernstein is a partial owner of ReLeaf Las Vegas and the tasting room was named after his daughter, Dana, who suffered from Crohn's disease for many years before succumbing to complications from the disease last year at age 28. Dana found relief from her pain by using medical marijuana, and her father quickly recognized the positive medical benefits of marijuana which motivated him to become a part of the cannabis industry.
According to Lawatsch, Dana passed away during the process of ReLeaf's development of the design for the tasting room, so they named it Dana's Place as an homage to her and the benefits of medical marijuana.
In addition to the newly opened tasting room and cannabier, Lawatsch said new liquid edible products are going to hit the market soon. "I can't tell you all about it now, but there is going to be a ton of stuff that is coming, that is going to take [edibles] one step further," said Lawatsch. Instead of just cannabier which is ReLeaf's legacy product, Lawatsch said that the company is also looking to expand into other cannabis-infused drinks such as coffees and teas.