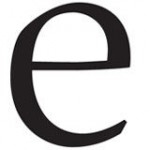 elevateNV
Oct 06 2017 . 10 min read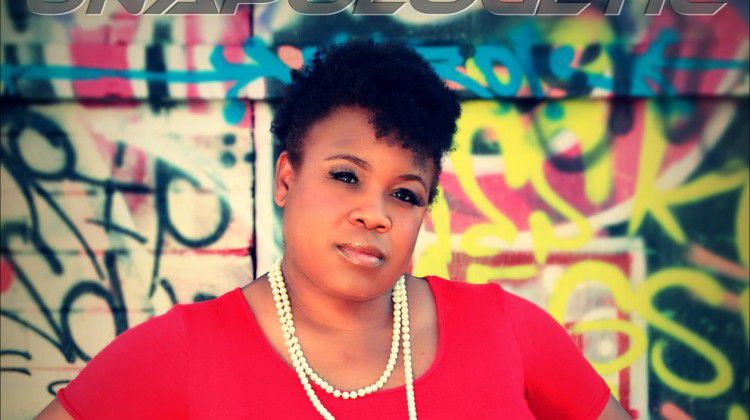 By A'Esha GoinsA'Esha Goins is assistant manager at Nevada Wellness Center and creator of Blackabis, a blog she launched on April 20, 2015 with the African American medical marijuana patient and entrepreneur in mind.
Finding your way to the other side of trauma with cannabis I wasn't sure how to start this piece. How do I have a conversation about what happened on October 1? Should I say where I was? Seems insignificant in comparison to where the victims were. Do I say how I felt? How I feel isn't as important as how the victims and their families feel.
Honestly, I am unsure if anything I write matters in comparison.
Almost a month ago, Las Vegas was involved in a mass shooting. This city and I will never be the same.
Two days after the shooting I boarded a plane to California to see my son. The timing couldn't have been any better. I was overwhelmed with emotions and I needed to hug my son. As I sat on the plane I began to write my son a letter. It's a habit I began the first time I flew away after he was born. It helps relieve my anxiety.
You see, I am Bipolar type 2. As a result of my mental illness, I suffer from mania from time to time. As I get older it gets worst. I am not sure when or why I get anxiety and or panic attacks, they just happen. Here I was on a plane to California two days after the nation's deadliest mass shooting and the pilot had just announced we were going to be delayed due to Air Force One landing.
I felt myself panicking.
I took deep breaths and started talking myself down. Reminding myself that my anxiety was all in my mind. I was okay. Everything would be okay. My panic was increasing and I knew I had just a very few minutes left before I would be irrational. I jumped up and asked to use the restroom. The flight attended told me I had to be quick because they were sure we were going to be given the okay to take off soon.
I went into the restroom and looked at myself in the mirror. I told myself to calm down. Nothing was helping. Thankfully I carry my RELAX CBD vape pen around my neck at all times. I knew I was risking being thrown off the plane but I had to take the chance. I was overwhelmed and seconds away from a full-fledged panic attack. If you've never had a panic attack, for some, the symptoms mimic a heart attack.
I inhaled the vape three times and allowed myself to relax.
The flight attendant knocked on the door and said they had been given the okay to take off and I would need to take my seat. I sprayed my body spray before exiting and went to my seat. My anxiety had subsided before we had taken off. I relaxed and enjoyed my flight.
Many people are suffering from 1 October in a variety of ways. I have received an influx of questions regarding cannabis and its effects on PTSD, anxiety, and stress. Every time someone asks me about treating their ailments I ALWAYS recommend a CBD (cannabidiol) treatment. CBD is cannabis' secret weapon and has significant medical benefits, but does not make people feel "stoned" and can actually counteract the psycho-activity of THC. The serum comes in many different forms -- one less intrusive than the other. CBD has been known to send lifetime illnesses in remission and submission. The cannabinoid has been effective in dissolving blood clots, acts as a healing aid for skin issues and has anti-inflammatory properties.
For me, it takes the place of my anti-depressants and anxiety pills.
I am proud of how the Las Vegas community has come together and loved on each other. If I were able to, I would have offered EVERY SINGLE one of the victims and their families a week's supply of CBD elixir. I know it would have aided in some relief as they dealt with what they had witnessed. We are #VegasStrong.
post date: October 4
When being the "only" isn't a win The weight of being THE ONLY is something I wake up to every day. The weight holds me accountable to being focused and intentional. It silently puts a responsibility on me to overachieve and to understand legislative issues and policy. To be the eyes and ears of my Blackness being included. To seek out opportunities for others in the future. To create conversation when necessary and write blogs that make people uncomfortable and think. This is the single most important time of my life and I know it.
It's easy to dismiss someone who is writing about what they think is going on. It's harder to dismiss someone who knows. I love what I do. I absolutely love taking care of patients and mentoring my staff. Even with all that gratification, I get my feelings hurt every day because of the color of my skin. My team has learned to brush it off but for me whenever it happens, it still stings.
In 2013 my mentor introduced me to the cannabis industry. It wasn't long after that I became a cannabis patient. As a minister in an African American Holiness Church I struggled with coming out as a patient and industry leader. How could I tell my community that I was going to "sell drugs legally?" I was afraid I would let my pastor, peers and church down. I didn't want to be labeled as a "ghetto hood rat" because I choose to use cannabis as treatment for my mental health issues. I didn't want to let my community down by entering an industry known for incarcerating my people.
Every time I would show up to a City Council, County Commissioner or state meeting I would desperately scan the room hoping to catch a glimpse of others like me. Desiring to connect with someone who could empathize with what I was experiencing. While I haven't found that community I am looking for, I am grateful to the women in my life who have supported and loved me while I cocooned.
I KNOW I am fortunate that I work in a black-owned establishment. It allows me the opportunity to be who I am freely. To practice and develop my #BLACKGIRLMAGIC openly. To challenge the system AND give voice when the platforms are made available. However, I am very much aware that I work in an industry where my African American owners are the ONLY African American-owned and funded dispensary in Nevada. This makes them part of the one percent of the industry's African American ownership invested in the cannabis space – a space that is forecasted to have revenues in the $20-billion-dollar range by 2020.
I don't want to work for THE ONLY African American dispensary in Nevada. I want to be part of a network of African American dispensary owners in Nevada. I don't feel like I am winning as the "only." I feel like an evangelist constantly looking for tent service where others like me are gathered on one accord. I started Blackabis because I hoped it would attract other African American men and women in the cannabis Industry. It is my beacon of light in a dark sea. Today we are few but I believe sooner than later we will be plenty.
Post date: July 3
I'll Never Forget It's day three of legalization in Nevada and I'm lying on my couch thinking about how many uncles, brothers, and fathers are still incarcerated because of this plant I've been legalized to sell.
One day before our first legalized Independence Day in Nevada and I'm STILL fighting for my freedom. I KNOW the police pulled over African Americans this weekend to see if they were high. I know our neighborhoods are being overpoliced and targeted because "we're getting high." I haven't forgotten.
I love this nation but I don't always feel loved by this nation. I'm still the black girl working in an industry where they call my brothers thugs. I won't forget BECAUSE I'll always be black first.I think my community thinks I've forgotten. But I'll never forget whose blood was shed for my opportunities. As a matter of fact, I strive for excellence in an industry where I'm less than one percent because I've been impregnated with the responsibility to be the best BECAUSE I am the less than one percent. It's now my responsibility to know more, shine brighter, and be even more available. It's become my duty to educate and promote black-owned and black-operated licensed businesses in the industry. To expose people of color in the industry so that our youth can have someone to aspire to be. I also consider it my responsibility to destigmatize African Americans in the marijuana industry. I get offended when people assume I'm somewhere "getting high" just to get high because I'm "in the Industry." Then when I'm with my white counterparts, they are being considered industry leaders and are being asked legitimate industry questions.The media strategically puts African Americans on the news in their stories. They want to pacify us to believe we are more. We aren't….
post date: June 30
The Dawn of Legalization in NevadaIn less than 24 hours Nevada will sell marijuana to adults over 21. In an industry full of people of means and plenty of resources, there is an anxiousness to stop the bleeding of cash. An estimated 46 dispensaries in Nevada, all medical facilities, have been operating in the hope of seeing this day.Many of the industry leaders in Nevada have spent most of their lives believing marijuana was a gateway drug and everyone who smokes it was a thug. Some of them still do. However, tomorrow night, they will ALL make their mark as the FIRST to sell marijuana legally in Nevada.Las Vegas is estimated to have over 323,000 visitors this 4th of July weekend. Many of them will absolutely try pot for the first time while they are here. I wonder how many of those people will walk into a minority-owned establishment and purchase minority products?While I will admit this is a time to celebrate, I also cannot help but mourn a little. I know that someone in my community is STILL incarcerated for the same amount of marijuana someone else this weekend is going to be able to purchase "legally."In 2016 I advocated for Question #2 because I knew legalization was what was best for my community. Not because of the dollar but because if there is a possibility ONE of my brothers didn't go to jail for pot, my community wins. Also, because I have a minority son and it is my responsibility to make a better future for him.
So, although legalization is a victory for those who will profit, I am very much aware of the places where my community is losing. There is one black-owned dispensary, three black-owned cultivations, and not one black-owned lab. That means the odds of someone walking into a ethnicity-owned dispensary is 45 to 1 and the odds of someone buying a minority made product is 75 to 3. I know these numbers sound unreal but I can only write what I know. This is the place where I mourn our loss.
My mentor once told me, "Everyone is okay with minorities being employees, NO ONE wants us to own."
I have seen the future of this industry and I am few and far between. The future is white, male doctors, scientists, lawyers and politicians. They ALL believe this plant can help treat many ailments but their true consumers are minorities. Marijuana is legal, they are getting paid and they STILL just see us as thugs.