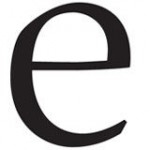 elevateNV
Oct 29 2019 . 2 min read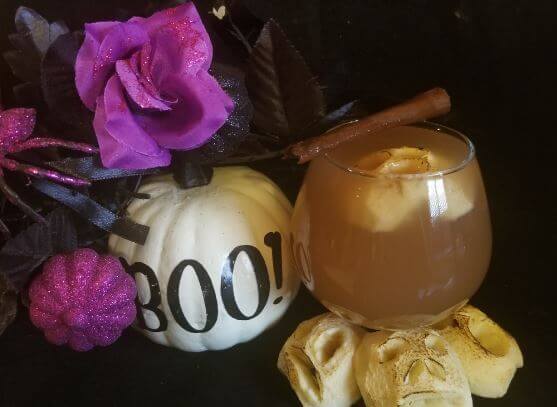 by chef Celena Esquer, a.k.a. the Blaz'n Chef, cannabisfreshfoods.com
Turn up the ghoul factor this All Hallows' Eve with chef Celena Esquer's Blaz'n Spooky Cider. She has infused one of fall's most bewitching staples with a bit of magic to create a tasty libation for adults to enjoy while the kids are out trick or treating. This delicious elixir will warm your soul while putting you under an enchanting spell.
Cider ingredients:
12 apples of choice (I used red, green, and gala apples)
1 orange
4 cinnamon sticks
2 tsp. whole cloves
1 tsp. allspice
1 gallon of water
2 tsp. vanilla
Cider instructions:
Wash apples and cut in half. Core out apple seeds. Peel orange and split in half. In a big pot add 1 gallon of water, apples, orange, cinnamon, cloves, and allspice. Boil until apples are falling apart. Set aside and cool. At this time stir in vanilla. When cool, use a cheesecloth and line colander with it to strain ingredients.
Simple Syrup ingredients:
1 cup water
1 cup organic honey
2 tsp. sliced ginger
2 grams distillate
Syrup instructions:
In medium saucepan add water, honey, and ginger. Mix and simmer on medium heat reducing that for about 30-35 minutes. Be sure to stir frequently to avoid overcooking. After 25 minutes, add distillate and reduce heat to low and continue to lower for remaining 10 minutes. When done, set aside and cool.
Spooky Apple ingredients (makes 8 scary faces):
1 Tbsp. salt
1 cup lemon juice
4 apples
Spooky Apple instructions:
Cut apples into halves, and peel. Using a melon baller core out apples and remove seeds. Using a small paring knife, carve spooky faces (it's like carving a pumpkin, have fun!). In a small bowl add salt and lemon juice to soak scary apples for 1 minute. Line baking pan with parchment paper and spray with nonstick baking spray. Place spooky apples on baking pan and bake for one-and-a-half hours at 300°F.
Serving instructions:
Fill your favorite mug with cider and stir simple syrup to taste. I recommend 2 tsp. per 8 oz. cup. Don't forget to add the scary apple faces to your cup. May be served hot or cold. Happy Halloween! Enjoy!