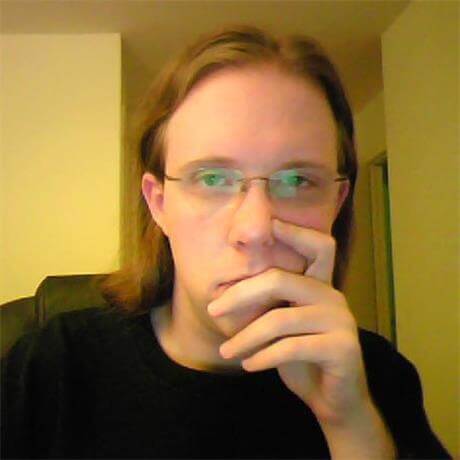 Josh Bell
Aug 12 2019 . 5 min read
When country singer-songwriter Kacey Musgraves' first hit single, the melancholy small-town chronicle "Merry Go 'Round," was in heavy rotation at country radio (eventually making it to number 10 on Billboard's Country Airplay chart), Musgraves released another single from her major-label debut album, Same Trailer Different Park, that carried the same cultural impact but only managed to hit number 43 on the same chart. So, what was different about "Follow Your Arrow," which went on to win Song of the Year at the 2014 Country Music Association Awards and make Rolling Stone's list of the 100 greatest country songs of all time?
It probably had something to do with the song's lyrics, which promote tolerance and respect. "Make lots of noise, kiss lots of boys/or kiss lots of girls, if that's something you're into," Musgraves sings in the chorus. "Roll up a joint, I would," she advises cheekily at the end of the song. Those lines cheerfully advocating for gay acceptance and marijuana use shocked some conservative country music listeners (the Country Music Association saw fit to award the song but censored the "Roll up a joint" line when Musgraves performed at the 2013 ceremony). But if anything, Musgraves has been more open about her progressive views and her cannabis consumption since she's become a mainstream country star.
On Pageant Material, her 2015 follow-up to Same Trailer Different Park, there are marijuana references all over the place. Opening track "High Time" is all about slowing down and appreciating life, via an obvious double entendre for sparking up a joint. "You're rolling one for two and I'm still picking out my shoes," she sings on "Late for the Party," an ode to spending alone time with her romantic partner. "I ain't pageant material/I'm always higher than my hair," she sings on the title track. In case anyone thought "Follow Your Arrow" was a fluke, Musgraves made it clear that she's not going to be quiet about her fondness for a little weed.
It's not just sly references in her song lyrics, either. "I was waking up hitting gravity bongs made out of a 2-liter back in the day," she told The Fader just before the release of her 2018 album Golden Hour. She keeps things a little calmer than that now that she's spending all her time performing, writing and recording, but weed is still an important part of her creative process. "I'm still inspired by what weed does for my brain, I just happen to find myself experiencing it less these days because it just has gotten kind of really intense," she told The Fader.
You can hear the way that Musgraves' creativity has expanded on the acclaimed Golden Hour, which broadens her sound beyond country into psychedelic rock, disco-style pop and spacey folk (Musgraves calls it "cosmic country"). The marijuana references are still there (she sings about "plants that grow and open your mind" on "Oh, What a World"), but it's more about the overall open-minded and adventurous vibe, both in the lyrics and the music. Golden Hour brought Musgraves even wider mainstream attention and critical praise, winning four Grammy Awards, including Album of the Year, and taking home the Album of the Year award at the CMA Awards as well. Dozens of outlets, including Rolling Stone, NPR and Entertainment Weekly, named it one of the best albums of the year.
Last year, when Musgraves married fellow singer-songwriter Ruston Kelly, she posted Instagram photos of the couple holding joints and captioned them "Lovestoned," and she doesn't hesitate to push back at anyone who criticizes her choices. "It makes me happy to see that people are getting help and healing from marijuana," she told Billboard last year. "If there weren't so much propaganda against it for no reason, [marijuana] would probably save a lot of lives. I'm a firm believer that what you do with your body is your own choice, and legally that covers a lot of ground."
At this point, Musgraves is a bona fide superstar, and she doesn't have to worry about what the old-guard country-music establishment thinks of her. Like Taylor Swift, she's become a pop icon, but she's done so without disavowing her country sound. Rather than just swapping country trends for pop trends, Musgraves has remained true to herself and her unique personal vision for her music, her style and her life. Even when country radio is confused about what to do with her songs, fans and critics are responding more strongly than ever.
Back before she released Same Trailer Different Park, when she was just another indie singer-songwriter trying to make it in Nashville, Musgraves had a song called "John Prine," named after the legendary country-folk artist, with the refrain of "My idea of heaven is to burn one with John Prine." That song hasn't ever made any of Musgraves' albums, but it's become a concert staple for her, and in 2015 she got to perform it with Prine himself, telling the story of how she introduced herself to Prine by inviting him out to the parking lot after his concert to get high with her and her friend. At the time, Prine had no idea who this brash young woman was. These days, it's more likely that a young country upstart would sing about their wish to burn one with Kacey Musgraves.
Kacey Musgraves with opening act Poolside performs August 20, 8 p.m., The Chelsea at the Cosmopolitan, $39-$165.