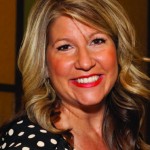 Beth Schwartz
Nov 08 2016 . 6 min read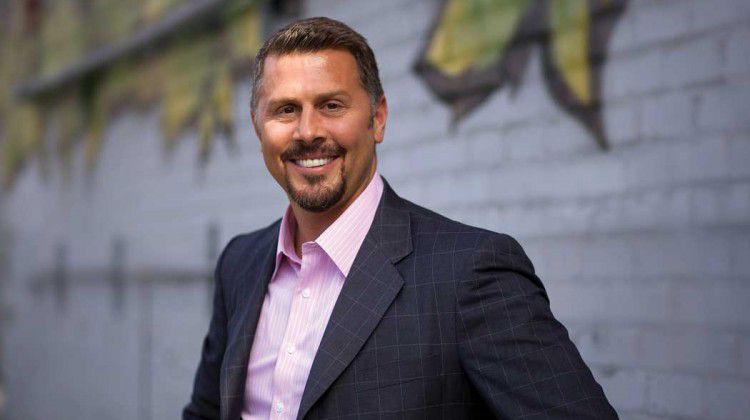 With eight MME licenses in Nevada, it's safe to say Terra Tech Corporation, the first U.S.-based, publicly-traded company to touch every aspect of the cannabis lifecycle from cultivation and extraction to retail sales, has made the Silver State a major part of its plan to continue legitimizing the cannabis industry.
Leading the charge for Terra Tech is former banker Derek Peterson, who says of the strategy he has methodically developed, "We didn't want to spread everywhere in the country because we are still a small company in bandwidth. For us to put energy in Oregon and Washington, it would come at an opportunity cost so we made a decision to put one of our two primary focuses on California, obviously because it has the fifth or sixth largest economy on the planet and the largest medical marijuana economy in the union so that was a no-brainer," continues the Terra Tech CEO, and co-owner of Blüm dispensaries, which has licenses for four dispensaries, two cultivation centers, and two production and extraction facilities in Nevada
"Nevada is very smart when it comes to regulation as we can see in how they handled the oversight of gaming regulations. We knew they would regulate well but that they would leave it very open to being friendly to entrepreneurs, and that is the most important piece when we look at legislation across the United States -- is it entrepreneurial friendly? Do we have a decent probability of getting a return on that investment? In New York, for example, the answer to that question is 'no' because they have a very limited program and the existence of the black market, and any overt operator will tell you we just can't compete against the black market. With Nevada we knew they would do a great job of regulating, but the state would also leave it open enough so entrepreneurs could have a lot of flexibility and navigate the industry very well."
In addition to including Nevada in its overall growth strategy, another part of Terra Tech's end goal is to be on a national exchange at some point. "Our objective is to build the company into a $75-million-dollar company with a significant balance sheet. We went from a few million in shareholder equity to over $40 million in shareholder equity in the last year so our fundamentals are intact. But we going to get a little bit bigger before we knock on their door and we have already taken a lot of measures that would be required by the Nasdaq," explains Peterson of future plans, even though he acknowledges that until banking regulations are sorted out he won't be ringing the Nasdaq bell anytime soon.
In 2015, Terra Tech's revenue was close to $10 million. Because Peterson forecasts that the company will do between $20 and $22 million this year and is on a run rate to have similar expansion in the coming years, it appears Peterson will soon have his house in order even if the Nasdaq doesn't.
To continue fostering Terra Tech's exponential expansion, Peterson cites a plan that combines acquisition and organic growth. "California is a primary focus for acquisition right now because it's very fragmented, it is very mom and pop. People who have been in the industry for close to 20 years are ready to cash out so we want to acquire other retail dispensaries and brand them under our Blüm banner so they have the same look and feel, and a measure of consistency as any franchise model would. We want to increase cultivation to have the backbone to distribute additional products through that retail footprint."
As for organic growth such as Peterson pursued in the Nevada marketplace, he says, "We will want to go after permits ourselves in different municipalities, but that's a little bit of a longer game. For us, it's a long game-short game. When you go after a permit you have to spend a year on the legislative cycle, months and months and months on the permitting process and they take their time scoring, and once you find out you have won you have to build out the facilities so you are two or three years down the line before you are doing anything that even comes close to getting a return on your investment. Whereas acquiring an existing facility that is up and operating with cash flow and generating revenue is extremely short-term.
"So we try to balance the long-term activities with the short-term in order to build a massive retail footprint and a massive kind of calculated cultivation, extraction, and production footprint as well. That's our goal over the next couple of years and that's how we think we break $100 million -- through acquisitions in the short run and, fortunately, we have the tools, the shelf registration, and the financing to be able to execute on that."
Not only will Peterson grow Terra Tech into a national cannabis powerhouse, but the 42-year-old believes his strategy will bring a good measure of legitimacy to the cannabis space. "When there is a fully transparent company that is operating -- not on the fringe and not on the software side, not on the technical side, but actually growing seed-to-sale, processing extracts and retailing the cannabis out to consumers -- the optics of that will bring a tremendous amount of legitimacy to the space.
"We have created a roadmap because we were the first and we went through the headache, expense, and risk of doing it -- just like the original growers paved the way for the new people who came into the marketplace and took the most risk -- on the corporate side. So for us, that's our biggest contribution -- that the other companies now have a roadmap, they know how to go from point A to point B, to get capitalized and to execute on their business model. I think that's provided a huge benefit and a huge resource to the cannabis industry at large."
While Peterson's aggressive strategy in crossing the green line has been arduous, he believes it's an industry that is worth the struggle. "A lot of startups fail so it creates a nice litmus test where people are able say, 'These guys went from $500,000 in sales to $25 million plus, plus, plus in sales and a huge amount of shareholder equity in a very short period of time'," says Peterson. "It brings people a measure of confidence that they can come into an industry as challenging and competitive as ours and execute and do well."