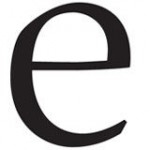 elevateNV
Jan 19 2016 . 3 min read
By Chris Sayegh -
TheHerbalChef.com
Burgoo is traditionally a southern stew using all the leftover meats and veggies that weren't good enough to stand on their own. So when tasked with making a healthy yet flavorful recipe for Elevate Nevada, I wanted to offer a hearty recipe that could also conveniently utilize all the holiday leftovers in your fridge. Thoughtful, I know. I highly encourage you to use any leftover turkey, ham, chicken, sausage, and beef for the proteins. You can also use any leftover vegetables -- just make sure to add all of the precooked ingredients at the end. [one_half]
Ingredients:
Makes 8 servings 2 lbs. pork shoulder 2 lbs. chicken legs, thighs, breast 2 lbs. beef chuck roast 1 green pepper 1 Serrano pepper 1 large onion 5 celery stalks 2 carrots (peeled) 4 kale stalks 5 garlic cloves 1 qt. chicken stock 1 qt. beef stock 28 oz. crushed red tomatoes 1 lb. red potatoes cubed 1 lb. corn 1 lb. lima beans 6 Tbs. Worcestershire sauce salt/pepper to taste [/one_half] [one_half_last]
DIRECTIONS:
Heat a large pot on high with oil. Season the meats with salt and pepper, and brown them on all sides. Remove from heat and set aside in a separate dish. Using the large pot with oil in it, add celery, onion, carrot and peppers and sauté until slightly browned. (Optional: add a shot of Bourbon) and then add the garlic and sauté another 30 seconds.Add the meats into the pot as well as the chicken and beef stock and the crushed tomatoes. Mix thoroughly before you cover and let simmer for 2 hours. Remove the bones from the meat and add in the potatoes and kale. Cook for another 40 minutes or until the potatoes are tender. For the last 10 minutes of cooking, add corn and lima beans.
ASSEMBLY:
Serve in a bowl with the bread of your preference. I used cornbread with a honey bourbon butter. For those that like it extra spicy, serve with Tabasco. Since this is a soup and more than likely many people will be eating it, it would not be wise to put the cannabis infusion in the entire soup considering everyone's dosage is unique. Not to mention if you add it too early, the THC, CBD and lovely terpenes will cook out at high temperatures. This infusion is best left to the individual bowl. I baked my cornbread with the cannabis infusion at 10mg apiece, but if you don't have time to make your own bread then you can use cannabutter/oil and just put it straight into your bowl. Or you can let your portion of cannabutter come to room temperature and fold in honey and bourbon before spreading it on bread to dip in the soup. Add in your dosage to the bowl after you have poured it for yourself. The fats from the meats and the oils will help to homogenize the cannaoil in the soup. I recommend 10mg dosage at a time. [/one_half_last] [mark style="dark"] *Please remember that when cooking with medicinal cannabis you are cooking with a drug and the amounts of the drug and portions of the food ingested should always be taken into consideration. Always start out with small portions or doses and wait 30 minutes to an hour before eating any additional portions of food prepared with medical marijuana.