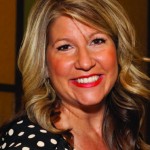 Beth Schwartz
Apr 21 2021 . 5 min read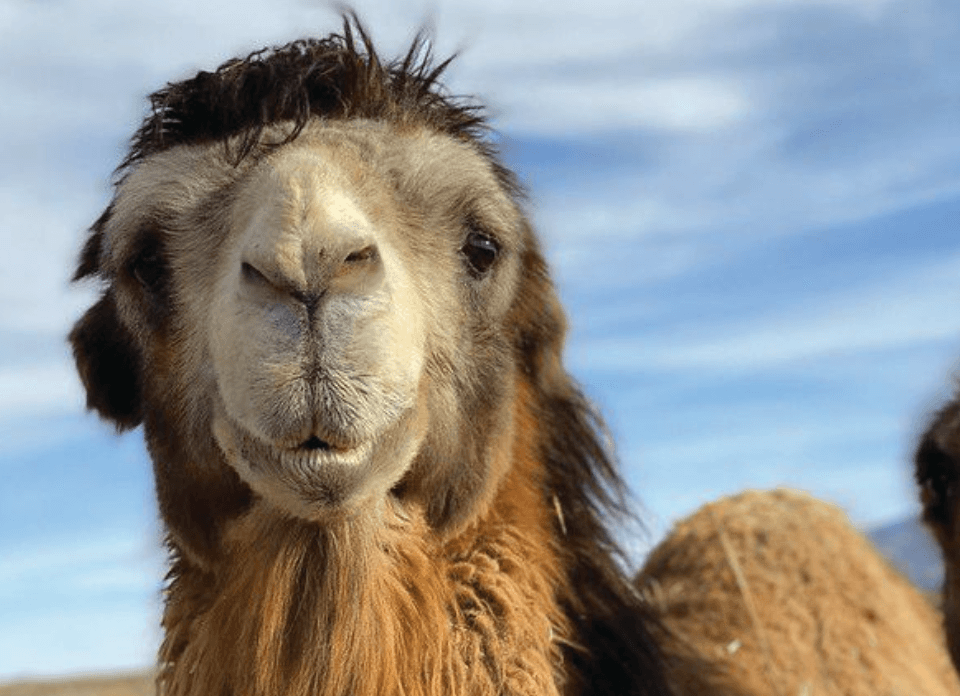 It's birthing season at Camel Safari ranch. We arrive at the ranch in Bunkerville on a briskly cool sunny day in early March to find several of the camels close to labor. While we are visiting that day there is a good chance the ranch's camel population could very well swell from 31 to 32. Three calves were born in the spring of 2020 and the ranch's owner Guy Seeklus estimates they could add three this spring as well, but it's hard to tell. "We don't really know who is pregnant and who is fat," jokes Seeklus. "We do know one is definitely pregnant because her milk has come in. Before you leave today there could be a new addition."
More than a year in the making, the gestational period for a dromedary (one hump) camel is 15 months and for a Bactrian (two humps) camel its 13 months. According to Seeklus camels are pretty much self-sufficient during the birthing process so it's just a wait and watch situation. Although once he was hanging out on his hammock waiting for the expectant mother to deliver and it didn't seem to be moving along as it should. Turned out it wasn't and Seeklus had to intervene and cut the calf out during delivery. Just one of the occurrences in the life of a keeper of a camel caravan.
With the delivery of this impending development, we get in a golf cart to drive the 176-acre property that butts up to the Virgin River to meet some of the ranch's wilder residents which includes 19 dromedaries, 11 Bactrians, and one hybrid dromedary/Bactrian cross. Our first introduction is to Chewy, a sprightly 11-year-old tawny dromedary bull and probable father-to-be, that Seeklus has owned since the Wookiee warrior-inspired camel was six months old.
We next encounter another potential father-to-be. Fabio is a five-year-old paint camel, who is as extroverted as they come with an extremely active doula, which is a pink sac that could be mistaken for a tongue because it hangs out of the side of his mouth to attract females during mating season. He's quite the flirt which explains a lot since he's considered young to be a father, but he is dad to one of last year's calves, Fauci.
As Seeklus and the ranch's resident camel wrangler Allie Imbach, who has a Zoology degree from Weber State University, throw oat hay over the fence, Chewy and Fabio's many neighbors joltingly lope over to check us out and get in on snack time. Joining the others for the hay of it is a pack of alpacas as well as a llama named Hsieh (for Tony), and a zedonk, which is a cross between a zebra and a donkey, named Eeyore.
There's other wildlife here too. If you ever visited Roos-n-More Zoo located in Moapa then you've probably met Ambien, a two-toed sloth, and Thorn, an African crested porcupine. They live here now. Seeklus took them in after Roos-n-More closed in 2016. "That was out of the blue," explains Seeklus. "I hadn't planned on this being anything more than camels but then (Ambien and Thorn) needed a home."
This has opened the door for Seeklus to add animals other than his caravan of camels to the wildlife park he started when he purchased the land in August 2016. In turn, this year the Zoological Association of America-accredited ranch became home to a very lively New Guinea Singing Dog and two brother and sister Sand Cats, who look as if they are porcelain statues when giving you a once over.
Seeklus, who is currently in the middle of machinations to acquire a Somali wild ass, says, "On a small scale we would like to make a contribution to endangered animals." Adds Imbach, who has worked at the ranch for three years, their vision is "a commitment on our part to add a significant value with regard to conservation and education in the community."
As for cannabis, there's none here. In September, Seeklus announced partnerships with several Las Vegas-based dispensaries to bring customers to the Desert Ranch Experience by Camel Safari. Called Canna-Camels, the adventure included making in-store purchases or doing curbside pickup at the dispensaries where guests would receive discounts on cannabis products before boarding a van for the drive to the wildlife park. During the approximately one-hour-and-twenty-minute journey, participants could imbibe and "get warm and toasty" joked Seeklus, before going on an animal encounter, and having a catered lunch.
However, Covid-19 restrictions effectively dismantled the Canna-Camels program toward the end of 2020. This spring as Gov. Sisolak eases back restrictions Seeklus will pivot his program to see what attracts Las Vegas tourists to see his caravan of camels. But for the time being visitors to the ranch have two options. They can take a 8 a.m three-hour Feed with a Keeper Safari to meet the wildlife or do a Day Camp Glamp Safari from 11:30 a.m. to 2:30 p.m. where participants take a tour of animal encounters and make friendship bracelets during a Bactrian camel fiber arts and crafts activity.
Although the timing of our visit did not coincide with a birth and celebratory cigars for Chewy or Fabio, we did get outdoors and enjoy a socially distanced and safe trip to commune with Mother Nature. As Earth Day nears on April 22 hump yourself out to Bunkerville for a close encounter of the camel kind. desertranchexperience.com