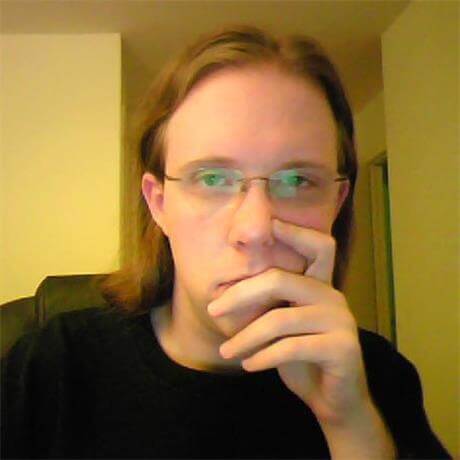 Josh Bell
Jul 01 2019 . 5 min read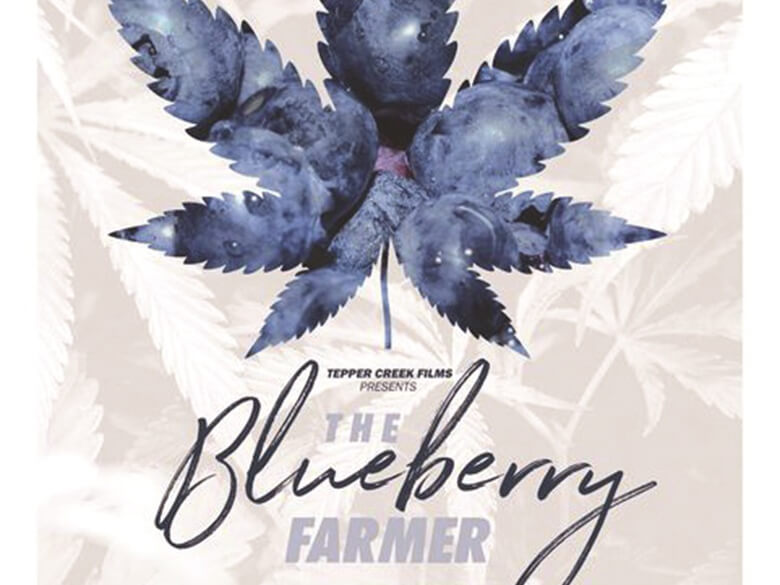 "I knew immediately that man had a story that needed to be told," says Valerie Whitcomb of her first encounter with Bernie Ellis, the subject of her documentary feature The Blueberry Farmer. The Tennessee-based musician and filmmaker had never made a feature film before, but when she heard Ellis speak at a meeting of the progressive Indivisible movement in 2016, she decided immediately that she had to get him on camera.
Ellis had garnered some local press when his farm outside Nashville was raided by police in 2002, and later when he was sentenced to time in a federal halfway house, all for growing cannabis plants he used for his own medical needs and to help people suffering from AIDS, cancer, and other illnesses.
Ellis had lived on the farm for decades, throughout his career as an epidemiologist, studying the AIDS epidemic, substance abuse and other public health issues, often pioneering programs to combat those problems at the state and federal levels. Providing cannabis to those in need was an extension of his work improving public health, but the 2002 raid put an end to that, setting off years of struggle in which Ellis had his career, his freedom, and parts of his land taken away.
"He was a graduate from Vanderbilt, he was an epidemiologist with the CDC, and he was making good money every year," Whitcomb explains. "And then he went from that to literally nothing. Can't find a job, lost his career entirely, and on food stamps because he's literally hungry."
Ellis returned to his farm after serving his sentence, and he shifted his focus to the blueberries and other fruits he'd been growing as a side project, building a new small business delivering produce to local restaurants and offering visitors the chance to pick their own berries on his farm. Whitcomb's film finds Ellis upbeat and optimistic, even as he recounts the years-long ordeal of his legal case. The bearded, gregarious Ellis sits on a porch swing or stands next to his crops, the very image of the rural farmer. "Bernie's personality is great for stuff like this because he's a talker," Whitcomb says. "All I had to do was turn on the camera, and let's go."
It's easy to sympathize with Ellis, and it's also easy to admire him for the patience and fortitude he demonstrated as his case dragged on for years. Instead of carrying around anger or bitterness, Ellis channeled his frustration into activism, and Whitcomb's film shows him advocating for medical cannabis (which remains illegal in Tennessee), speaking at political rallies and petitioning for the return of his voting rights (which he lost when he was convicted of a felony).
"He has very strong political beliefs. I admire that about him," Whitcomb says. "He's right down the line with what he believes, and he doesn't have any qualms about walking the walk."
Ellis' story has only gotten timelier since Whitcomb started working on her film, and she hopes that the movie can inspire more activism and lead to real progress. "When we started this, the conversation really about cannabis was not going on in the country," she says. "It was just at the start of the line." Now, laws continue to change, and The Blueberry Farmer is one of many documentary films and series that explore the history and culture of cannabis. "I wanted to tell [Bernie's] story because I wanted people to see what was happening to an individual—using one person as an example of how screwed up our drug laws are," Whitcomb says.
Whitcomb raised more than $8,000 on Kickstarter to fund The Blueberry Farmer, and the movie has played in a handful of film festivals so far, as well as at private screenings. "I was very honored that so many people stepped up, some in a big way, and really got behind the project," Whitcomb says. "I'd like to continue to push The Blueberry Farmer as far as it can go. That's my main goal, for people to see it, and maybe take something away from it about the subject."
Although the movie explores the idea of Ellis running for office, Whitcomb says that he's dropped that plan. "He's slowing down a little bit, and I think he's thinking about his retirement, because it's an awful lot of work that he does out there," she explains.
Ellis' efforts to influence medical marijuana laws in Tennessee also ultimately stalled, at least for now. "[Bernie] had a whole plan mapped out, and he had a legislator that was working with him to write the legislation," Whitcomb says, but that bill was just one of several that have failed to move forward in Tennessee. "They're not going to do recreational around here for a long time," Whitcomb scoffs. "You talk about the Bible Belt—this is the buckle."
In the meantime, though, The Blueberry Farmer continues to reach new audiences, and Ellis continues to work on his farm. Whitcomb hopes for a hometown screening at the Nashville Film Festival in October, and the movie is already an official selection of the online Hollyweed Film Festival, whose top prize is the chance to smoke a joint with Tommy Chong. "If I win that, I'll send Bernie," Whitcomb laughs. "He would enjoy that."
The Blueberry Farmer is available on DVD and digital download via theblueberryfarmer.com.