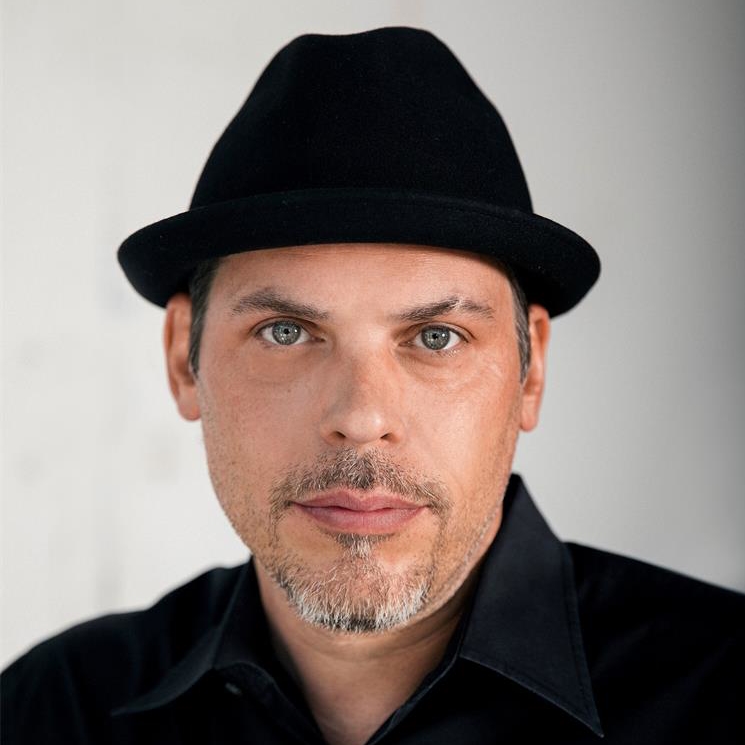 Justin Alexander
Jul 15 2019 . 13 min read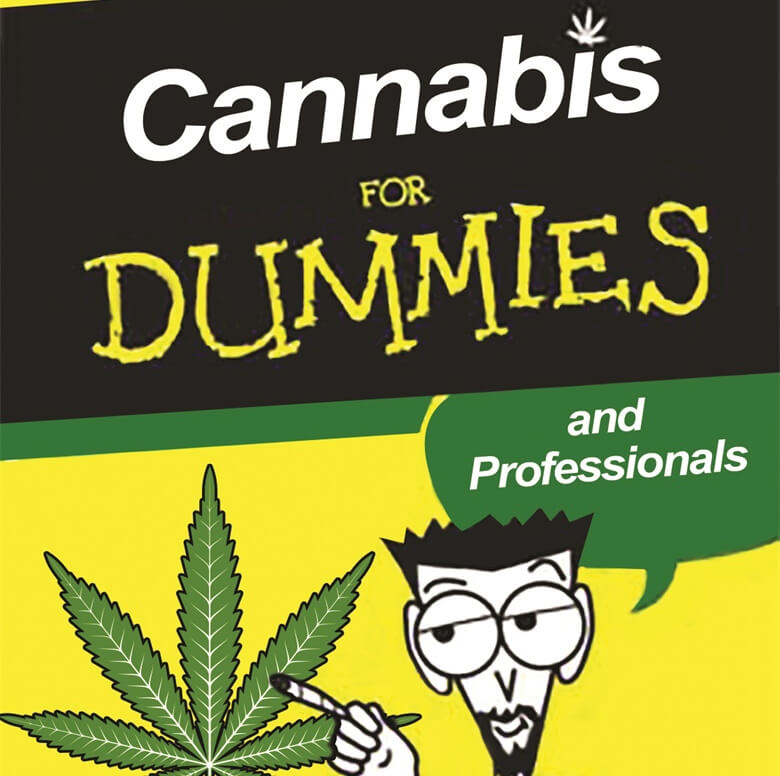 With our focus on education this month, it only seemed fitting that we provide you with a product guide that played off the tongue-in-cheek line of books developed for instructing the beginner. But not wanting the more experienced users to feel left out, we also sought out products for the more well-versed canna-seurs among our readership. We reached out to cultivations and dispensaries across Nevada for their picks to compile an assortment of products that run the spectrum across all levels of use. Geared to the novice, the pro, and everybody in between, in our review we share some old standbys as well as some brand-new products that will be of interest to all users no matter how much experience they possess. Read on and prepare for learning about cannabis to be made easy.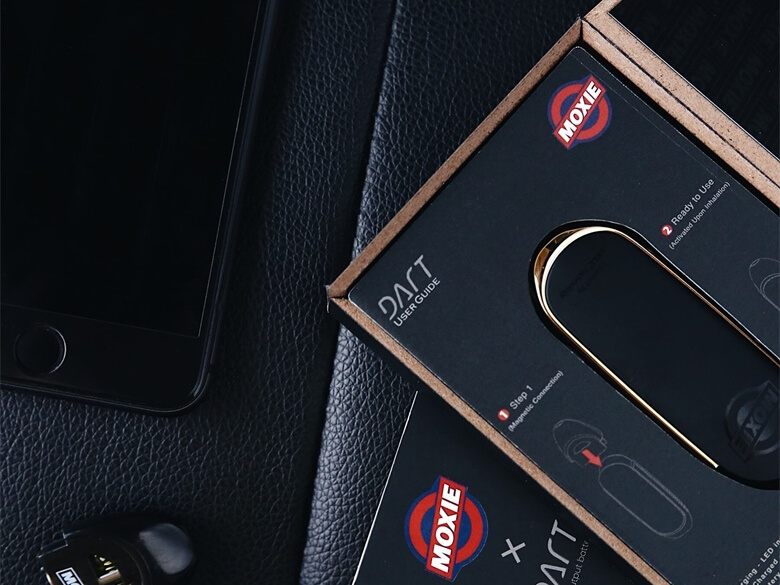 FOR THE NOVICE: Moxie Dart
Created with an innovative pod design, the Moxie Dart is positioned for those who are just getting started with a cannabis treatment regime. Easy to use, it dispenses consistent terpene and cannabinoid profiles. "Start with small hits and gradually increase as necessary," advises Moxie's Alex Christensen. "The Moxie Dart has a superior delivery system and allows for larger doses. It's battery life and delivery system are superior. The easy-to-use magnetic pods make it convenient on the go."
The Dart was created by vape leaders C-Cell and it is the first of its kind to allow for increased vapor and optimal taste. "We aimed to create a product that could be enjoyed conveniently and discreetly with a delivery system that can support larger vapor production and preserve flavor," Christensen says.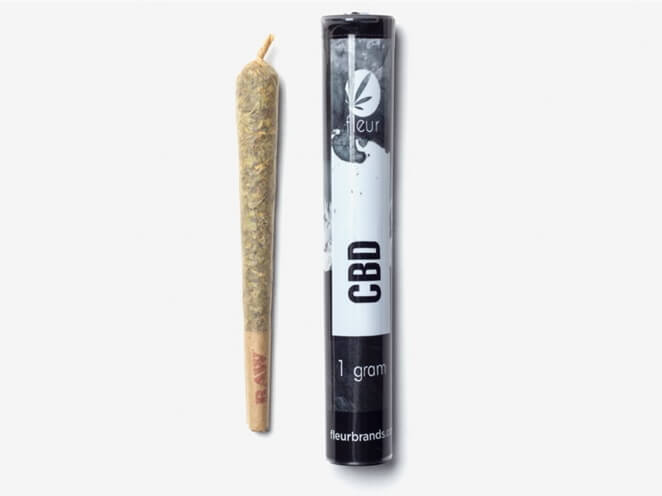 FOR THE NOVICE: Fleur's Fire Angel Pre-roll
Great for those seeking relief from pain and stress without a sleepy effect, the Fire Angel pre-roll from Fleur is low in THC and good for beginners. You also get a high dose of CBD with this product as it is a 2:1 sativa-dominant strain. "Fire Angel is a 2:1. It means the THC percentage is low, but the CBD is higher than regular strains," says Fleur Brands' Amber Jansen. "This is a great strain if you are active, as a pre-workout and post-workout strain. Also, if you are looking for a tolerance break, Fire Angel is good for this."
Favored by patients, Fire Angel's integrity as a wellness product starts at its origin. "It is grown in no-till living organic soil," Jansen says. "Medical patients want their cannabis grown like this because there are no chemicals used in the growing process making Fire Angel stand out from other CBD strains on the market." When you see this product at the dispensary make sure and grab it because due to its popularity it is frequently on backorder because 2:1 strains are not all that common.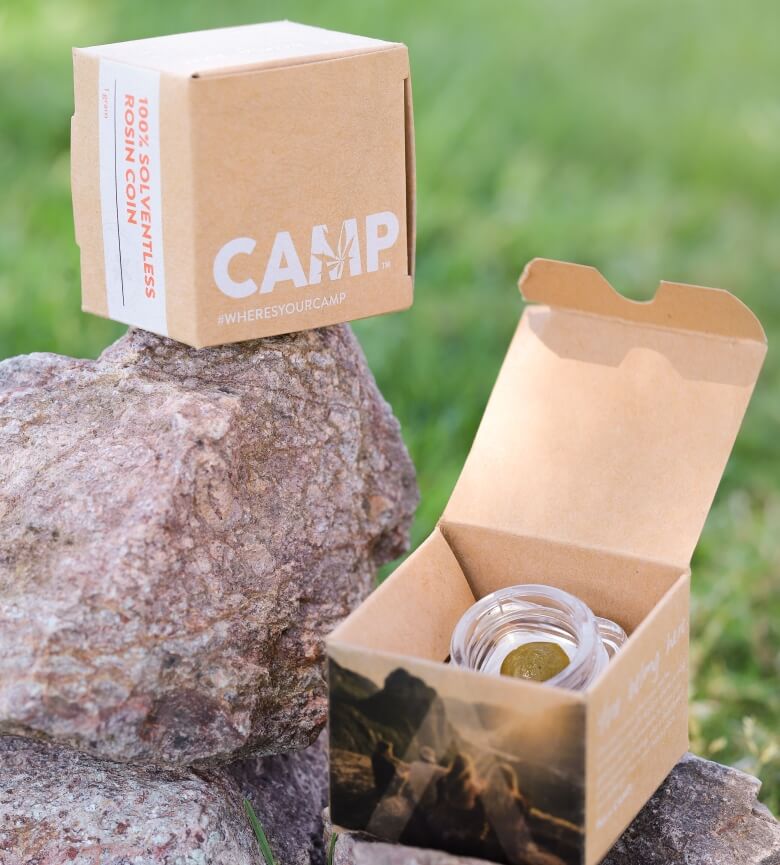 FOR THE NOVICE: Stargazer Camp Solventless Rosin Coin
For those on the hunt for a well-rounded cannabis experience, try Camp's Rosin Coin from NV Organic Remedies. "High cannabinoid content is key. We're always trying to create products for the consumer that provide not only a medicinal experience, but an experience that's more than just 'getting really high,'" says NV Organic Remedies' Kara Roessner.
In this instance, the rosin is pressed into a coin-like shape and no solvent is used in the process, so it is just like smoking flower at the highest, most concentrated level. "This product is meant to be consumed on a low temperature battery to experience the true flavor profile. A slow four-second draw is recommended for a consistent dose," advises Roessner.
If you are more of a cartridge person, there are plenty of those to go around too. "We have low-THC testing cartridges with high CBD content that won't get the consumer overly medicated and we also produce high cannabinoid content," adds Roessner.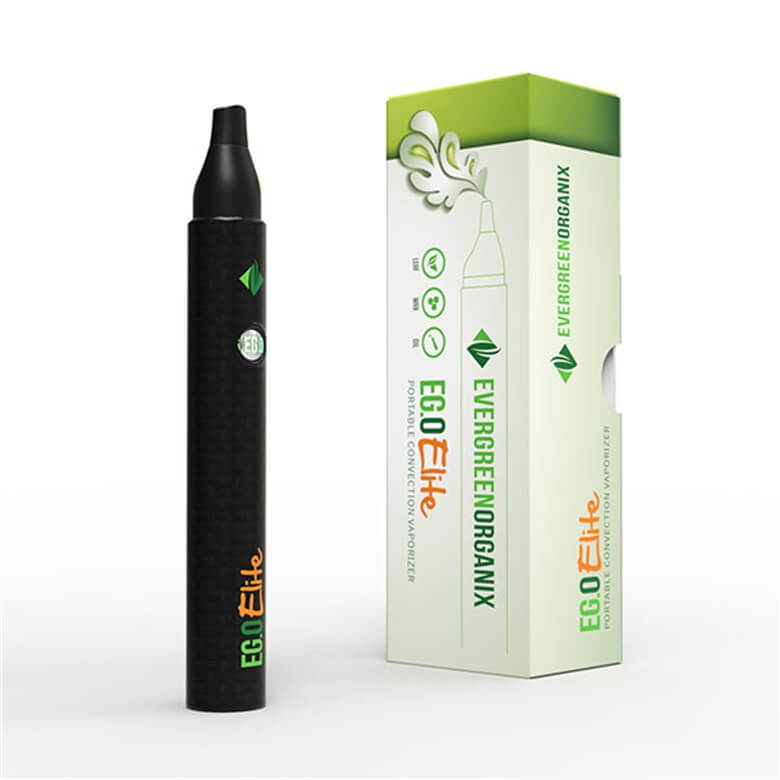 FOR THE NOVICE AND THE PRO: Evergreen Organix EGO Elite
Looking for the ultimate device that can administer all types of medicine? Enter the EGO Elite. Designed for just this purpose, it is simple, compact and can be used for flower, wax or oils. Its 3-in-1 capacity is convenient, so you don't have to commit to multiple devices for multiple product types. "Most vaporizers are exclusively used for one type of product," says Jillian Nelson of Evergreen Organix. "The EGO Elite comes with multiple attachments and accessories to offer users a versatile experience."
Experimentation with different consumption methods when you are just starting out is a necessity and the EGO Elite offers all that plus the ease of being rechargeable and reusable. "This vaporizer is a great learning device. It is simple and can easily help a novice user control their experience," says Nelson, who adds even pros can get into this wunderkind. "Its versatility for waxes and oils is a great option for advanced users with high tolerance."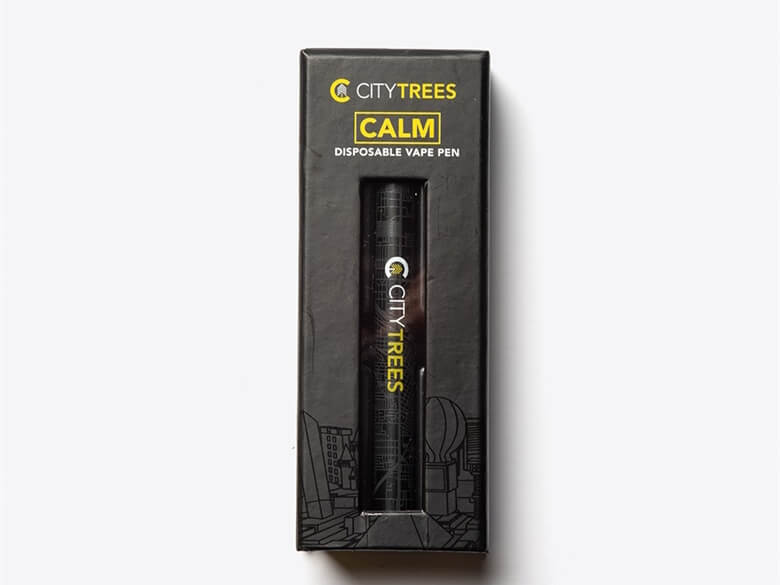 FOR THE NOVICE AND THE PRO: City Trees Calm Vape
Calm is recommended for novice users because it only has 50 percent THC so there is less of a psychoactive kick. But let's not count out the appeal of this product to the pros who are curious about the benefits of CBD. "The pro may not normally purchase CBD products so this unit will re-introduce them to the benefits of the balance that a 1:1 ratio gives," says City Trees' Russ Johnson.
A City Trees' top seller because it is 100 percent cannabis with no additives and not cut with anything, you can expect a mild natural cherry taste when CBD is vaporized at an optimal temperature—even though no terpenes are introduced. Also due to its unique coil system you will never get a burnt flavor.
Like its name promises, the effects cast a lovely calming hue over your day or night with tranquility and focus as two of its hallmarks. "Our underlying goal in creating this product was to provide an equal ratio of CBD and THC, allowing the endocannabinoid system in your body to reap the benefits of the entourage effect," Johnson says.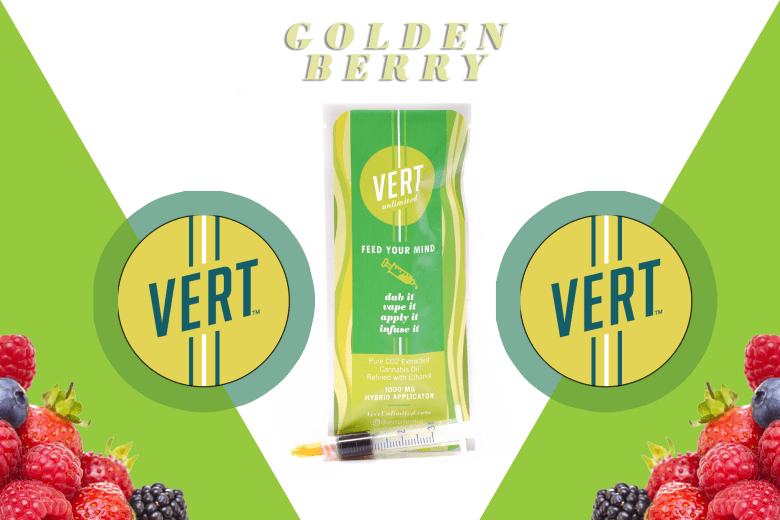 FOR THE NOVICE AND THE PRO: Vert Applicator in Golden Berries from TGIG
Whether you are a novice or more experienced, versatility is the Vert Applicator's top attribute. "The daily cannabis consumer can use them as an edible, topical, concentrate, long-term treatment option, and potency enhancement for flower, while beginners are able to consume something without the hassle of a lighter and smoking apparatus," says Margaux Hansberry, Nevada sales manager for TGIG.
The CO2 oil Vert Applicator also fills the bill for those who love terps. "The most unique thing about the Vert Applicators is how many different uses you can get out of them and how potent the strain-specific terpene content paired with a high potency preactivated oil can feel," says Hansberry, who notes their fluid consistency is much easier to dispense than a thick distillate applicator. "You can [even] make your own edibles out of this oil as it is easily homogenized into coconut oil at a low temperature, preserving the valuable terpene content.
"In addition, the Golden Berry specifically would be a great option for anyone looking to make their own topicals and suppositories because it has some very powerful antibacterial cannabinoids and terpenes with the trans-nerolidol acting to increase the permeability of your epithelial membrane (skin) for these beneficial healers to absorb," Hansberry says. "With a cannabinoid profile including—from greatest to least—Delta-9 THC, CBG, CBC, THC-V, CBN, and CBD, you can't quite find as beneficial a lineup elsewhere."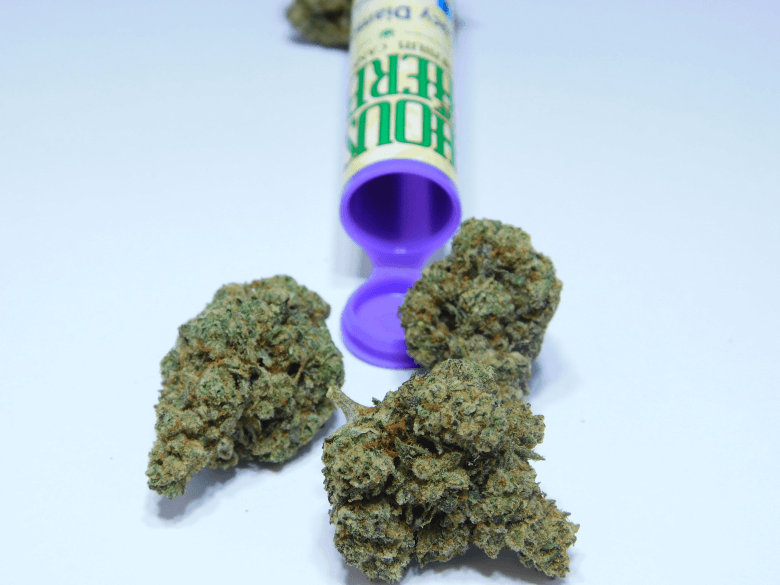 FOR THE NOVICE AND THE PRO: House of Herbs King Louis XIII flower
Offering something for everyone, the King Louis XIII strain is a perfect balance for those just starting out as well as for those who consume their medicine daily. "This product encapsulates the balance between the two. Although quite sedative, King Louis XIII may also be enjoyed by those who are less acclimated to THC due to its lengthy, grounding terpene profiles, commonly rich in the anti-anxiety terpenes myrcene and caryophyllene," says Curaleaf's head grower, Mo Mahfouz.
For the novice the best method of consumption is to smoke it from clean glass to get the full effect of its outstanding and long-lasting flavors. Just be prepared with lots of snacks nearby as King Louis has been known to cause a serious case of the munchies.
For the pros, Mahfouz says that King Louis XIII balances well with whatever else you consume as part of your daily medicinal routine. "King Louis XIII offers supreme leveling effects to even the most intense sativas to provide a seamlessly smooth, meditative yet synergizing experience via your own "hybrid" concoction," he notes.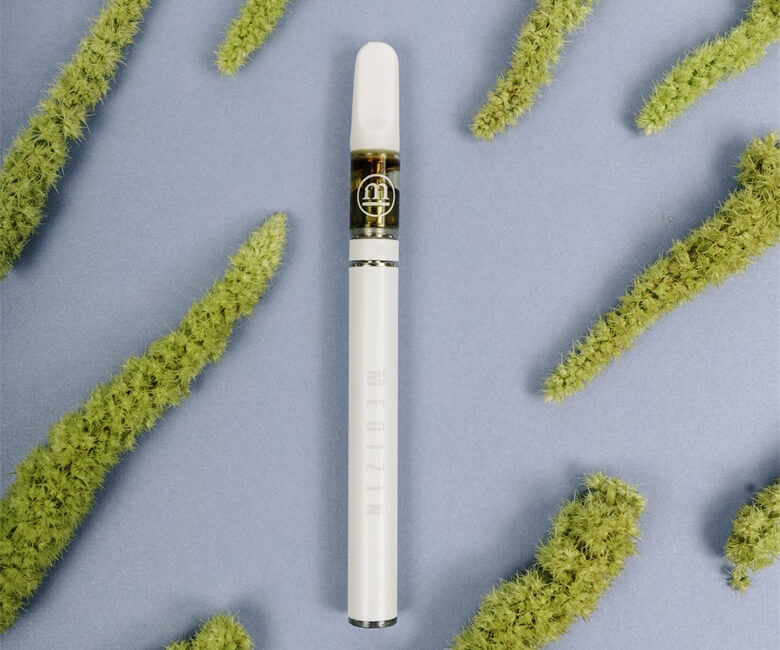 FOR THE NOVICE: Leaf & Vine GVK Grape Valley Kush Disposable Vape
FOR THE PRO: Medizin Irene Vape
Cannabis superstore Planet 13 carries a multitude of products including their own in-house Medizin line as well as Leaf & Vine. Both of these brands offer something for patients who are just beginning to medicate as well as for those who have been using it for a while.
For the former, Planet 13's Brandon Zimmer recommends the Leaf & Vine Disposable Vape, which contains CBD to help reduce the psychoactive effects of a high, but also contains THC to calm the body. "Women love the way it looks and the way it makes them feel due to the CBD. It isn't too heavy," Zimmer says.
For the latter, Zimmer recommends Medizin's Irene Vape, which contains an indica suited for heavy consumers who have a high tolerance and crave flavor. "Medizin's cartridges pack a punch with the amount of terpenes they carry. You won't find another cart like this," he says.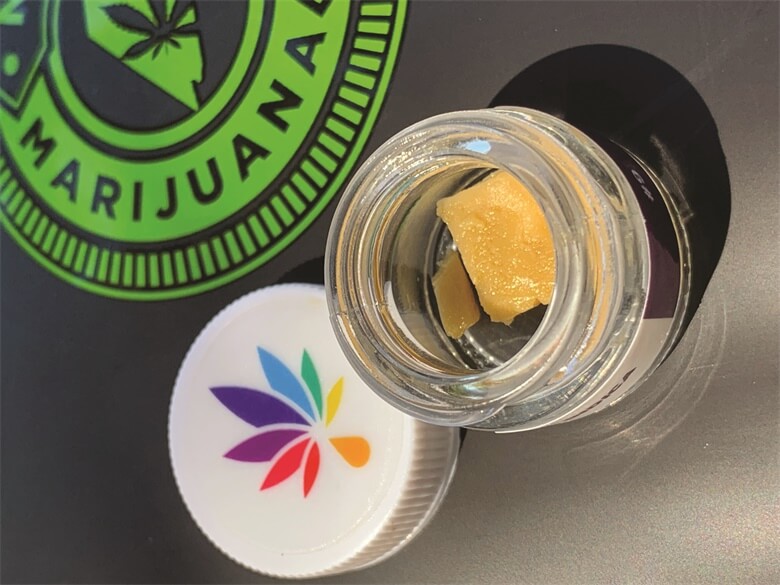 FOR THE PRO: Kabunky #9 Live Resin Badder and Shatter
Experienced medicinal cannabis users will love Kabunky's Live Resin Badder from the brand's newly launched Kabunky Labs line because it offers an authentic dabbing experience for those who are well versed in the product and the process. The R&D on this new brand line has been extensive. "We've been extracting concentrates for years here at Nevada Made and can confidently say these are the finest concentrates we've ever made," says Josh Ranck, marketing director of Nevada Made Marijuana, who notes they are the only dispensary carrying #9 Live Resin, which is also available in badder, shatter, and live resin krumble.
Ranck recommends taking low-temp dabs with this one in order to honor the integrity that the extraction team has taken to preserve the essence of the plant. For less experienced cannabis users who are eager to try, Ranck recommends taking it slow as this high potency gem tests between 65 and 85 percent THC and to the delight of those who partake, the effects are extremely euphoric. "Not just because of the THC," he says. "But because of the other cannabinoids and terpenes that the extraction process retains. This is as close to smoking the fresh plant as you can get."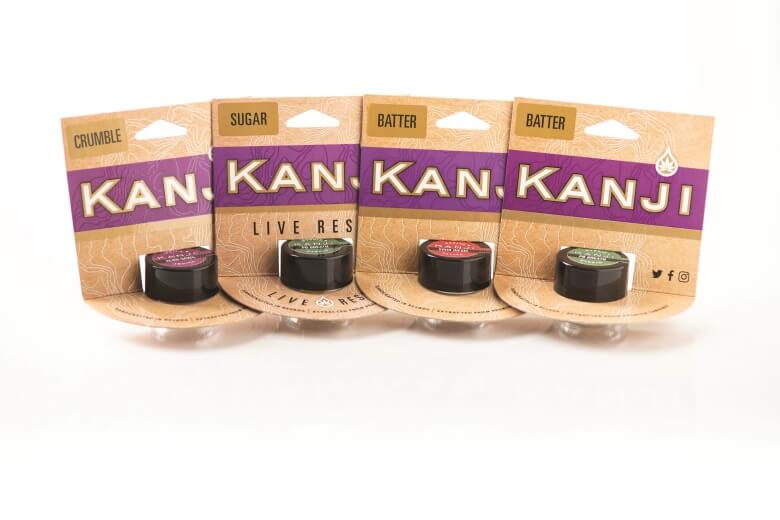 FOR THE PRO: Kanji Concentrates PB Breath Hybrid Shatter, Alien Dawg Indica Crumble, and Sour Diesel Sativa Batter
Boasting specific flavor profiles, Kanji Concentrates are highly concentrated, and the effects are heavy hitting. For frequent concentrate users, KYND has different consistencies to try thanks to the individual processing factors used to create diverse textures and unique profiles. "We wanted to create premium quality products that were clean, pure and potent. No one should have to worry about things like residual solvents or byproducts, so we're making sure they don't," says KYND's David Robison. "Our production method and unique processing machine allows us to provide extremely flavorful and high-quality terpene profiles while providing peace of mind that you are only getting cannabinoids and terpenes."
For those new to medicinal cannabis, Robison recommends starting with an edible like gummies and working your way up as KYND's concentrates are extremely potent and were designed for those with a high tolerance. "Concentrates are pure cannabinoids and terpenes and rushing the process can make you feel a little too medicated right out of the gate," advises Robison.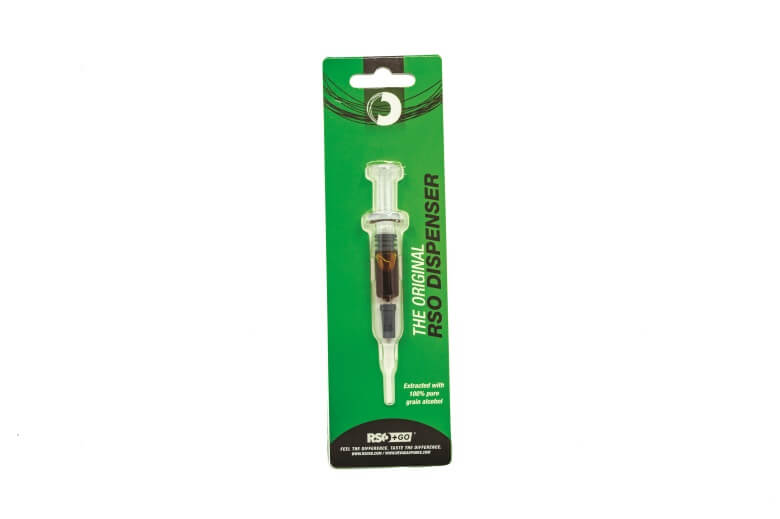 FOR THE PRO: RSO + Go the Original RSO Dispenser
The health benefits of cannabis oil are well-documented and one of the leaders in the category is the eponymously named Rick Simpson Oil, a full-spectrum oil developed by the renowned Canadian cannabis advocate to treat cancer. "Rick Simpson Oil is a product for anyone looking for the true medicinal effect and it's highly potent," says The Apothecarium's Hailey Stone. "With strain specific oil like this, you can look at the terpenes and really gauge what type of effect you'll be getting. For instance, if you're someone dealing with pain and your RSO is mainly derived from a sativa plant, you may not receive as much pain relief as you could if it had more indica-dominant terpenes."
Being able to pick the strain of your oil is extremely important and allows you to really use the product correctly. "Most RSO on the market doesn't specify what strain it's being derived from, which can make it more of a gamble on what type of effect you might receive," says Stone, who recommends doing research first. "Do not try this product without instruction. It will most likely be used incorrectly and you won't achieve the desired effects."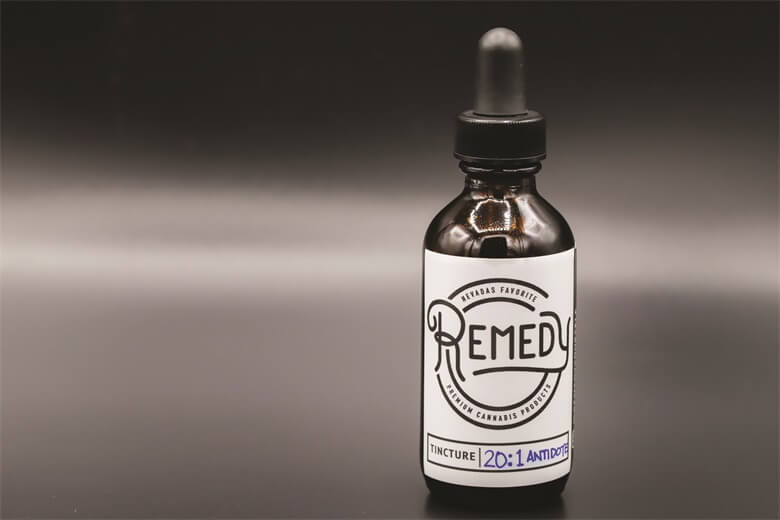 FOR THE NOVICE: 20:1 Antidote from Remedy
FOR THE PRO: Remedy's Jillybean Live Resin vape, Sour Purps Cured Crumble
Perfect for the first timer, Remedy's 20:1 Antidote is easy to dose and has minimal to no psychoactive effects, providing relief from pain, anxiety, tension, insomnia, migraines and inflammation. Even with a CBD rich product, it is important to follow the dosing on the package. "This tincture has an excellent combination of THC to activate the CBD," says Remedy's Anne E, who advises to wait 40 minutes to an hour before increasing dosage. "High in CBD, this tincture provides pain relief without the "high" sensation."
For the pros, Anne E. suggests two must-try products from Remedy. "Jillybean Live Resin oil gives you the potent terpene profile you crave without sacrificing any integrity of the strain's structure and taste," she says. When in need of overall euphoria with bursts of energy and creativity, the Jillybean strain, with a taste similar to jelly beans, is a go-to as it's a cross between Space Queen and Orange Skunk.
Brand-new to the concentrate category is Remedy's Sour Purps Cured Crumble, which is high in THC and perfect for those experienced users who know how to accurately dose and dab. "Some users like to use crumble concentrates for sprinkling on top of joints," says Anne E. of Sour Purps, which combines classic strains Sour Diesel and Cadillac Purple. "Many prefer crumble over live resin because of its more stabilized consistency."