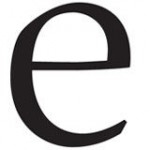 Julie Vigil
Jul 11 2019 . 11 min read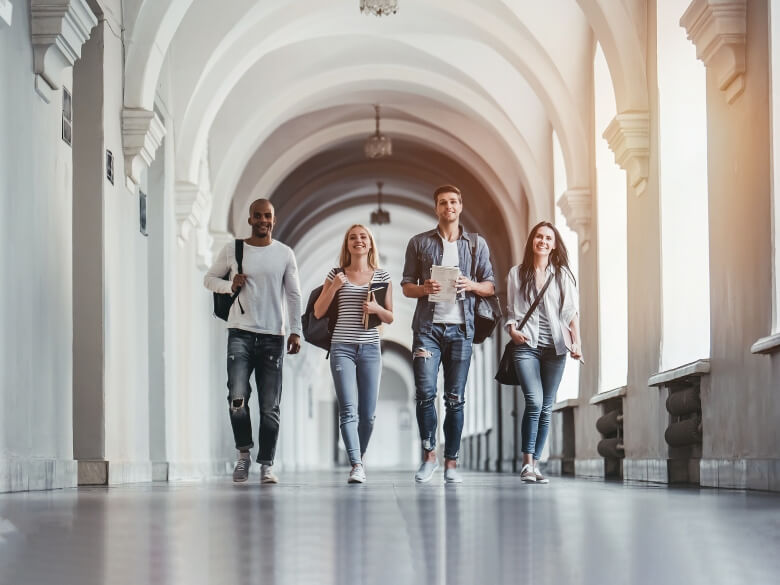 Don't be surprised if the next college grad you congratulate says she's heading off to work at a job that didn't exist before. It's not that unusual. Life in 2019 is full of things we swear we'd never live to see: Virtual digital assistants? Seriously. Self-driving cars? You bet. Legal weed? Yaasss.
Yup, life as we knew it way back in the dark ages of the 20th century surely has changed. Cannabis is quickly moving out of the basement and into the boardroom and with that move it is incrementally gaining popular acceptance all over the country. To date, 33 states support a medical program, 11 states allow recreational or adult-use cannabis sales, and two out of three Americans poll in favor of legalization.
That cultural shift is not only promoting positive personal health and wellness over negative stigma and stereotype, it's legitimizing a long-crucified super plant that can feed you, clothe you, house you, and heal you. Another plus? It can employ you, too. Cannabis and everything surrounding it is refueling a soft job market and creating jobs. Lots of 'em.
In states where cannabis is allowed, 259,000 plant-touching jobs were supported last year, according to a report by New Frontier Data, an independent analytics company specializing in the cannabis industry. As a state, we are ranked no. 7 for people working in cannabis. That distills down to 3,979 direct employment jobs and 1,559 related employment jobs, reports Arcview Market Research and BDS Analytics. That's more than Nevada's utilities and residential construction industries, says Las Vegas-based RCG Economics, and it is on par with the number of jobs in the state's accounting and payroll industries.
But don't think cannabis as an industry is atypical. Just like most mainstream jobs, cannabis gigs require skills in a variety of backgrounds with increasing levels of experience and education, such as management, marketing, finance, operations, human resources, IT, and sales, to name a few, and even some specialty areas like chemistry, culinary arts, agriculture, and horticulture.
"Most of the people who come through our door want to be part of this industry," said Kim Lester, HR director for The+Source, a Southern Nevada-based cannabis company that operates two dispensaries, two cultivations, and a production lab. "It's their passion and they're hungry for it so they come prepared."
"The stigma of having 'stoners' running this ever-growing industry is evolving daily and has been since the conception of medical marijuana," said TJ Hoven, Director of Operations at The Grove, a vertically integrated cannabis company that operates cultivation, production, and retail facilities in Clark and Nye counties. "Cannabis is losing its negative stereotype as companies take weed to corporate levels with multi-millions in backing, all while producing products for the market that require extremely strict testing to ensure the products are the healthiest and the best on the market."
So, ditch that clichéd notion that anyone who associates with pot must be a basement dweller or dim bulb; that's just residual propaganda we need to shake. In fact, cannabis is serious big business. The Nevada Department of Taxation reports combined adult-use and medical cannabis sales hit $580 million with nearly $70 million in tax revenue—that's about 140 percent of what the state anticipated in 2018, the first full year of legal recreational sales. Plus, cannabis is a highly regulated industry—something Nevadans know a thing or two about—that requires educated and skilled people to ensure compliance, provide accurate information, and offer top-shelf service.
That's where organizations like the Nevada Dispensary Association (NDA) and Trim Ready come in to play. The nonprofit trade association and canna-industry support business offer a variety of classes that promote best practices, regulation compliance, and support current and future employees and interested consumers.
"From what I've seen, our education is more comprehensive on the regulations," said Riana Durrett, NDA executive director. "There are classes available in other states that are more about customer service and knowledge on the products, but ours are more about the rules that everyone has to know to keep out of trouble and to keep the system in compliance."
Jen Solas, president and founder of the nonprofit group WeCan702 (Wellness Education Cannabis Advocates of Nevada), says they formed in 2008 to educate consumers but also because they understood the need to train industry employees, as well. Last year, WeCan702 partnered with Trim Ready to expand its educational services and outreach.
"We have graduated over 3,500 students in the state of Nevada and at last count we had 2,800 people employed as a direct result of taking our classes," said Solas, who is also compliance director for Trim Ready. "There are 11,200 people employed in the state of Nevada in the medical marijuana industry, so about 20 to 25 percent of all employees in Nevada have gone through our program."
Both the NDA and Trim Ready present students with a certificate upon course completion. The NDA offers comprehensive online courses heavy on the regulation and compliance subjects, and it also hosts frequent, live training courses taught by industry experts that cover a wide variety of topics such as inventory control, financial compliance and anti-money laundering, OSHA regulations, recordkeeping and canna-banking.
Trim Ready hosts dispensary, cultivation, and production courses that fulfill NRS 543A (Medical Use of Marijuana state regulations) and, as a big bonus to its students, is the only program in Nevada that is licensed to work on the actual plant. "When you are in our cultivation class, you will be working on live hemp plants," explained Solas, "and when you are in our production class, you will be working with CBD."
Last month, Governor Steve Sisolak signed a bill creating a Cannabis Compliance Board (CCB) that will bring more changes to the industry and how it's regulated. The CCB will be modeled after the Nevada Gaming Control Board, which oversees Nevada's well-regulated gaming industry.
"Our marijuana industry is now a key part of our state economy, and to make sure it stays that way, we must hold it to the highest standard while empowering the industry to continue thriving," Gov. Sisolak said in a statement. "Nevada's first-ever Cannabis Compliance Board will ensure this critical part of our state's economy is positioned to become the gold standard for the nation."
Complementing the regulatory educational offerings at NDA and Trim Ready are courses through UNLV Continuing Education and CSN's Division of Workforce & Economic Development. Each institution offers a variety of certificate programs that help prepare people for entry-level careers, typically in retail cannabis.
"We started by offering the Cannabis Professional class, it's a primer for the industry to help people get their arms around some of the history, science, anatomy of the plant, product knowledge, methods of ingestion, appropriate dosing—all sorts of things as a baseline of knowledge," said Trey Reckling, instructor and founder of the Academy of Cannabis Science, the online cannabis education provider that partners only with accredited colleges and universities like UNLV. "We did that just as the market was relatively new, recognizing the need that people who are selling products should do it in a way that is responsible, safe, and well informed."
The Academy of Cannabis Science also offers courses geared more toward personal knowledge than job training yet, remain grounded in science-based learning: "Cannabis & The Opioid Epidemic" and "Pets & Cannabis," each examining in its own way how some patients are using less prescription pain management because of effective cannabis therapy. Both classes are taught by doctors in their respective fields.
"This is an increasingly growing field and we know we have a lot to learn still, all of us, about cannabis as a medicine," said Reckling. "And we want to make sure retailers don't forget to include patients in the conversation. We wouldn't have what we call recreational or adult-use cannabis if it wasn't for the medical-use patients who preceded us, for dozens of years in some cases. We want to make sure the folks who helped start this revolution continue to benefit from it."
The College of Southern Nevada's programming complements UNLV's continuing ed, purposefully not competing with what's offered there. CSN's classes are designed to help meet the needs of area businesses as well as adult learners seeking new skills, educational opportunities, and career advancement. Opposed to only online learning, CSN's offerings are all in-person and hands-on, and some even come with fieldtrips. Their foundational classes focus on the folklore, history, and science behind cannabis, as well as overviews of the business, regulations, and customer service.
"We've talked with businesses and noted they're looking for people in the field who can meet the customer service requirement," said Lillian Babcock, coordinator for the Community and Personal Enrichment program at CSN. "We are really looking at where is demand. We don't want to just have a class, we want to have classes where people can
gain employment."
Not everyone is on a new career path, however, so community-based, academic learning also plays an important role in bringing awareness and legitimacy to cannabis. A lot of people simply want access to learn more about the plant and the benefits they keep hearing about to use on themselves or for their loved ones, while others may want to bring a higher level of cannabis knowledge into existing careers. Many established farmers, physicians and healing practitioners—like doctors, chiropractors, massage therapists and reiki specialists—are some of the professionals taking advantage of the classes offered through University of Nevada's Cooperative Extension and UNLV's Osher Lifelong Learning Institute, better known as OLLI, that is geared toward semi-retired and retired adults.
"I'm really excited about hemp education, real education, not bud-tending, in Nevada," said Tisia Stemp, chair of educational programming for OLLI and its hemp class instructor. "I'm not criticizing the industry courses—I think it's wonderful that we have job opportunities for folks who would like to be in the cannabis industry. For the folks here, because of the age group, they're not necessarily looking for a career, they're looking to supplement the career they already have or they're looking for personal growth. OLLI students are a pretty educated, hip group of folks!"
"Cooperative Extension's whole mission is reaching out to the community," said M.L. Robinson, a professor and horticulture specialist for UNCE. "Originally just the farm community but now the community as a whole and extending the university to people who may not take classes or get a degree but can have science-based learning."
In the few years that cannabis has been legal in Nevada, so much has changed in the law books, in our economy, and in our systems of education. Looking forward, it's certain we'll have to continue adapting to evolving regulations and the growing needs of practitioners and people hungry to learn more about what this plant has to offer.
"My ultimate goal is to have a Hemp Advisory Committee," Robinson said, describing the advisory committee as a live monthly webinar that would be archived so anyone could watch the library of informational videos at their leisure. "It would be like YouTube but with some good information."
Stemp included her wish list for the future of cannabis education in Nevada, too: "I'd like to see (Nevada's higher education institutions') health sciences, human services, and social sciences schools have elective courses in hemp, including the endocannabinoid system, the history, and the political and cultural impact that hemp has, especially in a state where we are really ahead of the curve."
Without higher education choices supporting so many individual needs, the cannabis industry would still be stuck in the dark, dank basement. Luckily for Nevadans, we have plenty of curated and professional courses and educators to enlighten us along the way. "The more people are educated on an industry that has had a negative stigma hovering over its head for many years," said Hoven, "the more we can start to break that barrier down to see the truth of this beautiful plant, starting with the medical benefits."
And given the changing attitudes in our society and our knowledge of cannabis history, it's so important to remember that cannabis, above all else, is a social justice issue. There are people who are incarcerated today—for non-violent offenses—who did very much the same sort of things people are doing legally and with a license today.
"This has crushed some communities, particularly communities of color, so we don't want to let a day pass where people just think this is all just fun and games," Reckling emphasized. "This has meant everything to some folks and a lot of people before us have risked a lot and taken a lot of chances to get where we are. Sometimes all people want to talk about is the money and the opportunities, and while all of that is great, if we leave our responsibility in this movement out, then we're missing a chance."