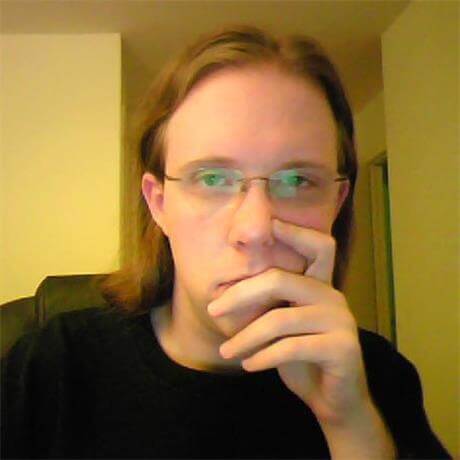 Josh Bell
Jul 07 2019 . 4 min read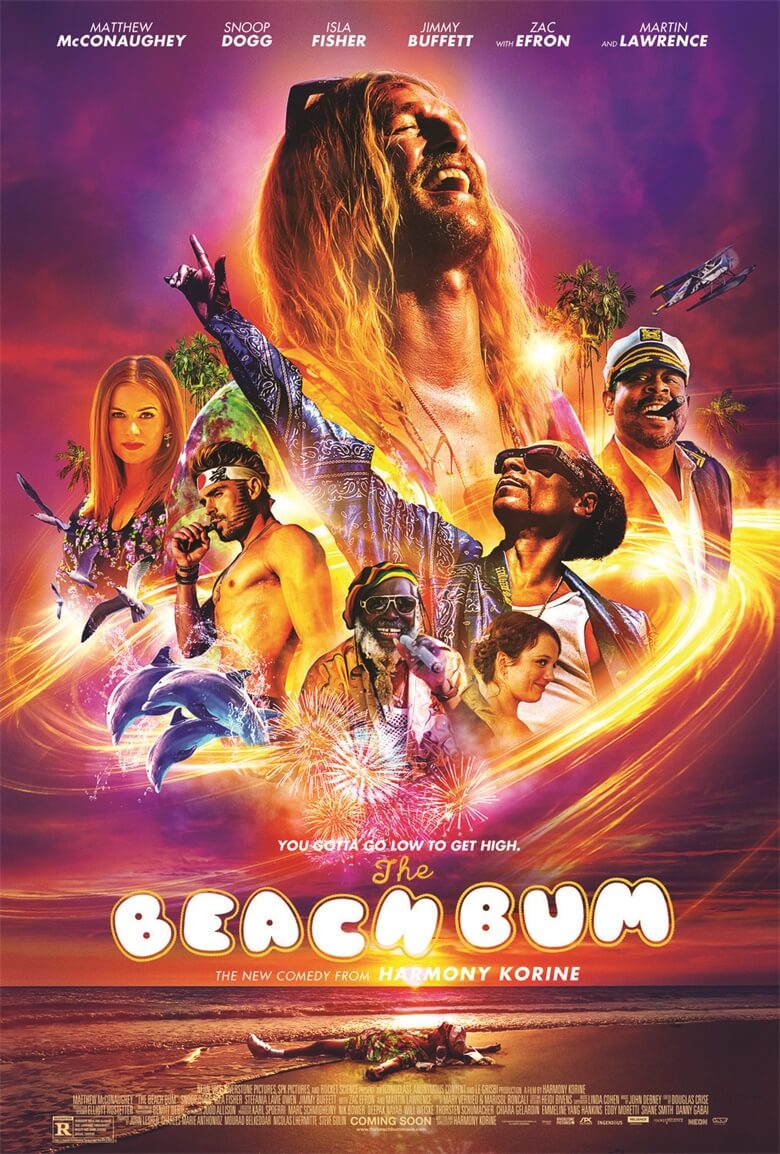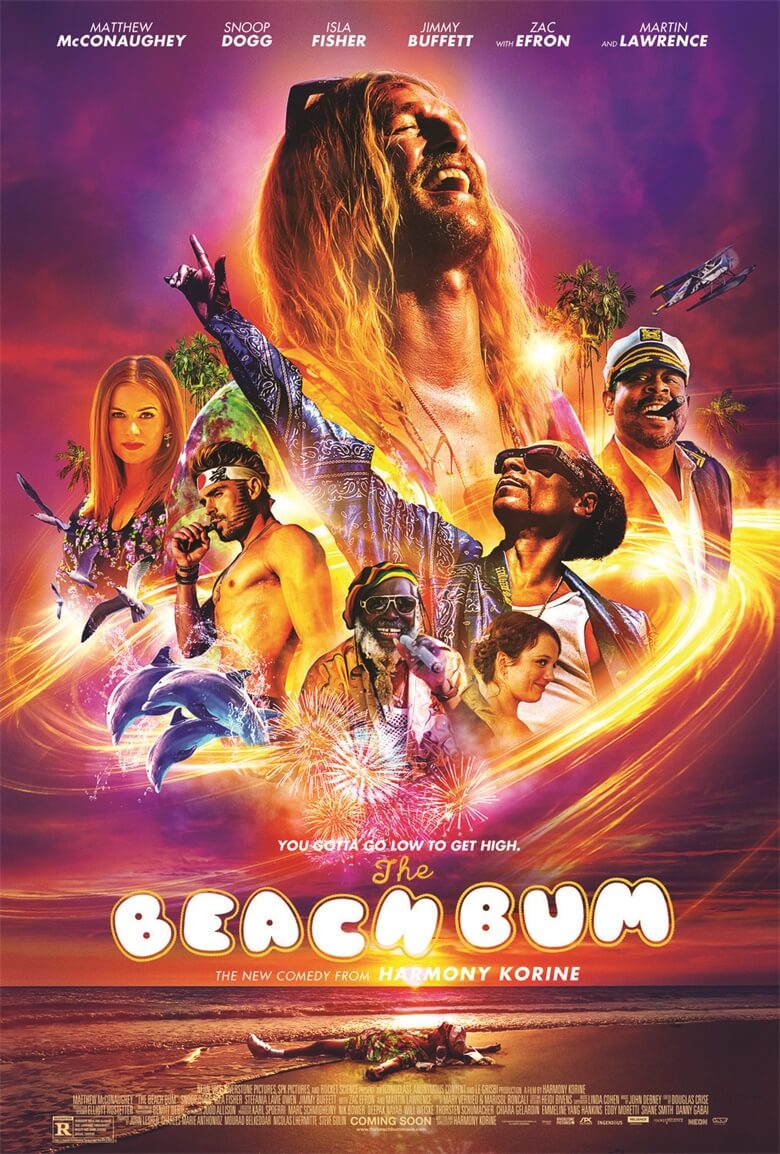 Movie: The Beach Bum
Matthew McConaughey reaches the apotheosis of his onscreen stoner image with Harmony Korine's impressionistic character study of a constantly high Florida poet named Moondog. Once a highly acclaimed writer, Moondog now spends his time in a permanent haze of pot, booze and laid-back vibes, even after his gorgeous (and rich) wife (Isla Fisher) dies in a car accident and a judge orders him into rehab. A picaresque journey through Miami and the Florida Keys, The Beach Bum doesn't really have a plot, just a series of encounters between Moondog and various oddball stoner characters, including a musician named Lingerie (Snoop Dogg), an inept boat captain (Martin Lawrence), a spoiled rich kid with unfortunate facial hair (Zac Efron) and Florida legend Jimmy Buffett (playing himself). It's amiable and weird if not exactly compelling, and Korine provides McConaughey with the perfect encapsulation of his persona (he even gets to play the bongos). Available on DVD, VOD and digital download.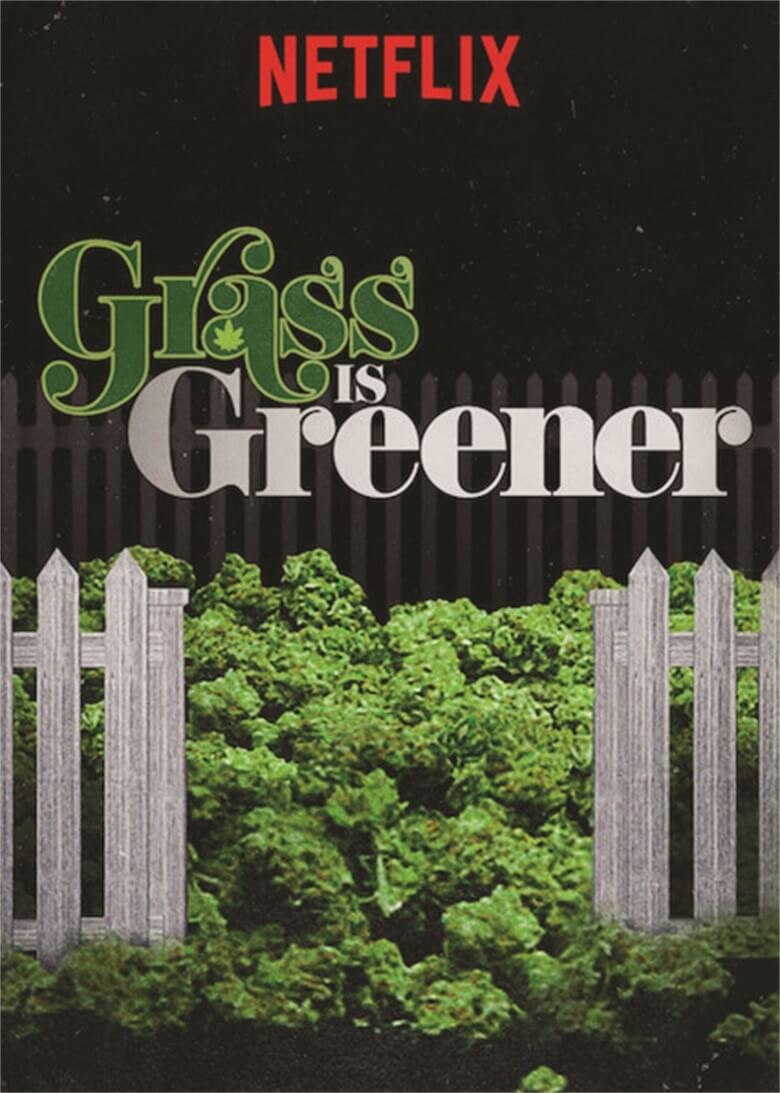 Movie: Grass Is Greener
Rapper and TV personality Fab 5 Freddy directed this comprehensive if overstuffed Netflix original documentary about the history of cannabis persecution in the U.S., through the lens of the connection between marijuana and music. Not surprisingly, the strongest aspect of the movie is its exploration of how musicians (particularly in jazz and hip-hop) have been influenced by marijuana, whether through using it to spark creativity, or directly referencing it in their lyrics, or promoting it via their platform as artists. Freddy talks to a who's-who of cannabis-connected performers, from Snoop Dogg to Damian Marley to Kermit Ruffin. The film takes on a bit too much over the course of 97 minutes, though, charting the development of anti-cannabis laws, delving into specific cases and tackling the inequalities that have come with legalization. It's a slickly produced, mostly entertaining film with good intentions, but its reach sometimes exceeds its grasp. Streaming on Netflix.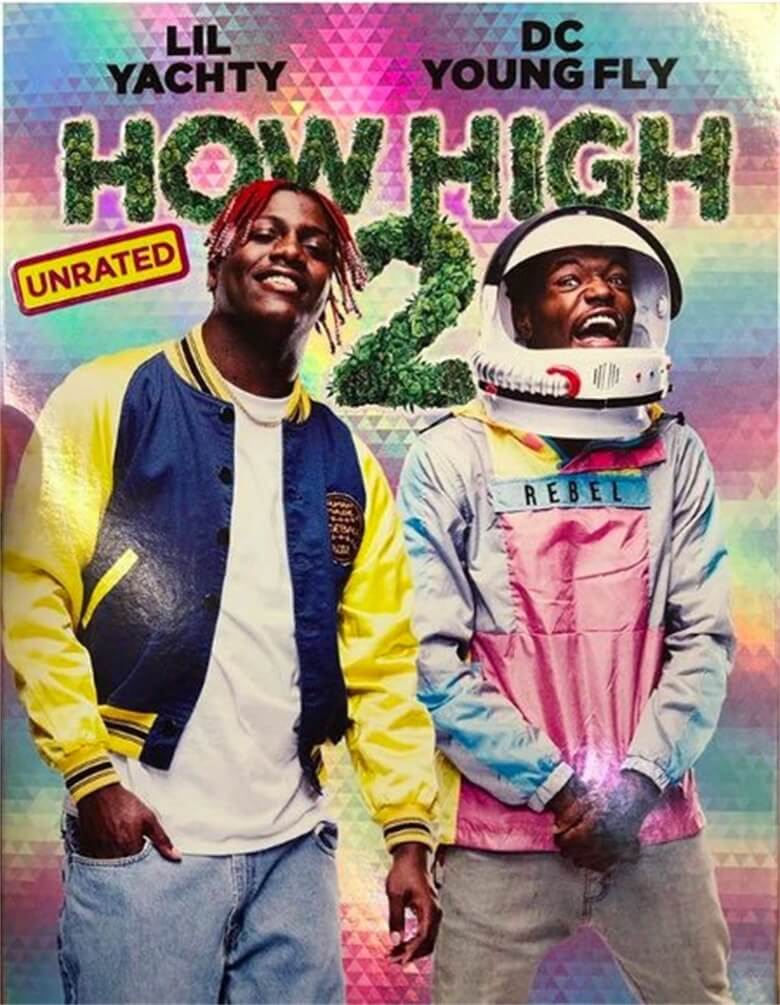 Movie: How High 2
The 2001 cult comedy How High certainly isn't a top-tier stoner movie, but it benefits from the chemistry between stars Method Man and Redman, and it has a few goofily inspired moments. The story of a pair of stoners who get into Harvard thanks to a mystical strain of marijuana that provides them with all their test answers (via the ghost of their dead weed-smoking pal) offers a tiny bit of social commentary and a lot of dumb jokes. The belated in-name-only sequel just has dumb jokes, and not a single one generates a laugh. Rapper Lil Yachty and comedian DC Young Fly star as cousins who discover a recipe for superpowered pot and then have to track down the people who stole it from them. Yachty is awkward and mumbly, Young Fly does a second-rate Kevin Hart impression, and Mary Lynn Rajskub embarrasses herself as the faux-woke corporate villain. Meth
and Red seem like geniuses by comparison. Available on DVD and digital download.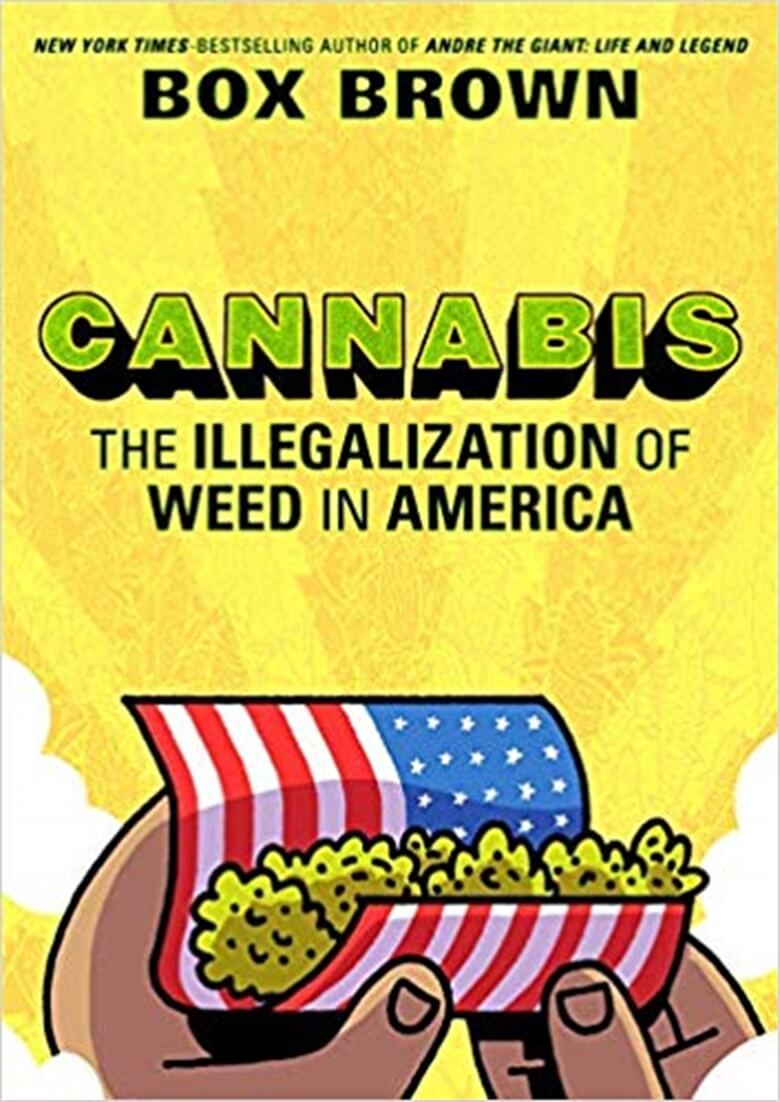 Graphic Novel: "Cannabis: The Illegalization of Weed in America"
Cartoonist Box Brown has previously created acclaimed, bestselling nonfiction graphic novels about Andre the Giant, Andy Kaufman and Tetris, and his latest work traces the evolution of government prohibition of cannabis, going back to the discovery of cannabis in early civilization in India. Brown's clean, reader-friendly style, with large panels and simply drawn figures, makes it easy to digest all the information he conveys in just under 250 pages, running through the highlights (or lowlights) of policy decisions that gradually criminalized marijuana following its migration into the U.S. Brown mostly gives a straightforward presentation of the facts, although his activist perspective and dry sense of humor shine through at times, in the depiction of certain people or in little asides. The book ends with a surprisingly extensive bibliography, which emphasizes just how good Brown is at distilling so much material into a breezy, engaging read. Available at major booksellers.
Video Game: Weedcraft Inc.
In the vein of video games like RollerCoaster Tycoon and Theme Hospital, this title from Polish indie developer Vile Monarch and edgy games publisher Devolver Digital puts players in charge of building, maintaining and promoting their own business, only this time it's a marijuana operation. Various story options can put players at the head of an illegal drug empire or a legitimate corporate enterprise, depending on what character they choose to play and what choices they make during gameplay. Although they could have produced a jokey game for stoners, the developers take the cannabis business seriously, and players must successfully manage their crops, serve their customers, navigate ever-changing laws and even propose legislation in order to succeed. Some platforms have refused to advertise the game, but its thoughtful approach has won over a number of skeptical video-game critics. Available for Mac and PC on Steam and OGG.