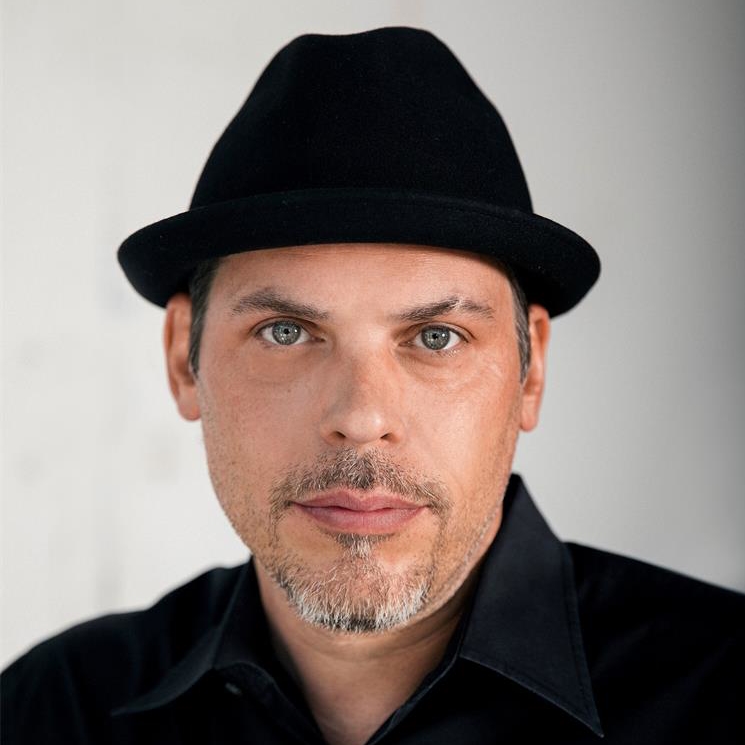 Justin Alexander
Dec 03 2018 . 15 min read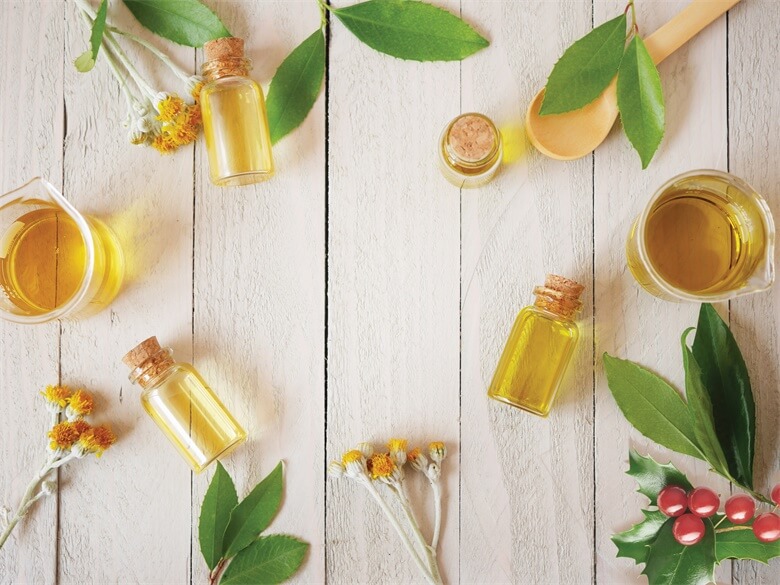 It's estimated that the CBD market will grow to a $2.1 billion market in consumer sales by 2020—a 700 percent increase from 2016, according to the Hemp Business Journal. In 2015, the market for consumer sales of hemp-derived CBD products was $90 million, plus another $112 million in marijuana-derived CBD products which were sold through dispensaries—bringing a total CBD market to $202 million.
With the availability and popularity of tinctures growing, the perception of CBD or cannabidiol in general is evolving to reach a more mainstream audience. "When I first launched our products in 2017 and would ask people if they knew what CBD was, most people outside the industry would say 'no.' Now when I ask people they say 'of course!' That's a very short period of time to see such a drastic change in public awareness," says Heather Vanek, founder of Hot Mess Kushmetics. "It has definitely translated to an increase in business. Even the most conservative people who would never touch marijuana are okay with using CBD for their ailments."
The immense popularity of CBD results from getting the healing without the high. "Cannabis topicals include the therapeutic benefits of cannabis without the psychoactive side effects," says Randy Villarba, Marketing/Wholesale Manager for Remedy/TerpX. "Demand for CBD-infused products will continue to grow as more and more people see it as a healthier option to mitigate pain."
Users are also drawn to CBD as an alternative to using pharmaceuticals. "We want to help shift the perspective that over-the-counter or prescriptions medications are the only option," says Kynd Cannabis Company's Stacy Castillo. "Cannabis offers a natural, effective alternative to many ailments, and we're learning more about its range every day."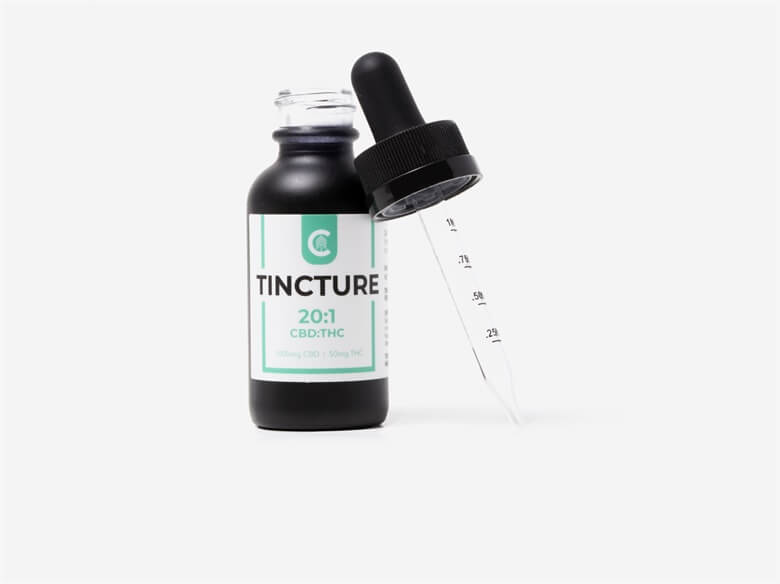 City Trees' 20:1 MCT Oil Tincture
Since debuting its MCT Oil Tincture in May, City Trees has sold over 5,000 bottles of its 20:1 and 10:1 tincture. "We have released a tincture line for just about anyone in mind, and the MCT oil tincture has been made for the medically-minded consumer," says City Trees' Kawehi Galuteria, who notes it is highly concentrated and packs a punch without hitting the pocketbook. "This tincture has just the right amount of THC to amplify the effects of CBD, similar to what a microphone does for your voice. MCT stands for medium chain triglycerides and they are a super healthy fat. With that in mind, MCT oil is great for aiding in digestion and works perfectly for absorbing cannabinoids into your system."
Made from the highest grade of THC distillate and extracted with ethanol alcohol and CBD isolate that has been certified for medical use and lab tested for purity, this tincture is ideal for discomfort and fatigue. Users add it to coffee and soups, use it as massage oil or for a relaxing bath time soak.
"CBD is so important to the medical community but when you start incorporating CBD in your health regime, you can't turn to insurance coverage. That becomes clear in the monthly cost for most consumers for cannabis products," says Galuteria. "Because of that we wanted to keep the ratio appropriate for the entourage to take effect. At a 20:1 CBD to THC ratio, you are able to receive approximately 33 mg of CBD and almost 2 mg of THC in each dose."
"I see many people reaching for the 20:1 tincture. I've met people who have lowered their antidepressant dosages, people who use it during tolerance breaks, and people who use it to treat all sorts of discomfort felt by a multitude of different symptoms. This tincture meets no bounds," Galuteria says.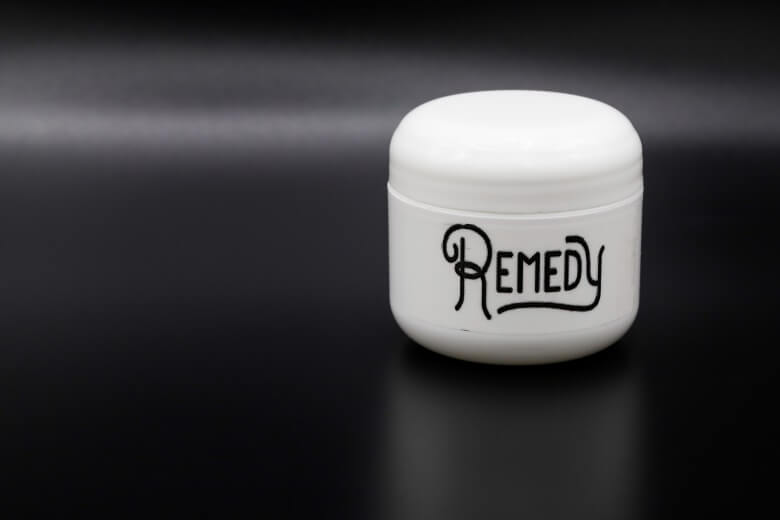 Remedy's Pain Balm and 2:1 CBD Vape
Ideal for those with chronic pain issues resulting from sports or work injuries and aging related aches and pains, Remedy makes both topicals and vapes that appeal to CBD users seeking pain relief. "I am a religious snowboarder and [after] decades of riding, I have a steady pain in my knee. Using the balm before, I'm good to go a few hours pain-free, before needing to take a safety meeting in the trees and reapply so I can continue snowboarding," says Randy Villarba, Marketing/Wholesale Manager for Remedy/TerpX.
Using his own success as an example, Villarba reveals that Remedy's 2:1 CBD vape helped him kick cigarettes and that the brand's pain balm changed his family's perception of cannabis-based products. "After introducing my family to our 2:1 CBD pain balm, it opened up the discussion about cannabis-infused topical use," he says. "I watched a domino effect over a couple months as my family, who was once conservative and anti-cannabis, turned the page. It was amazing to see how the use of our pain balm around the elderly family members spread so quickly."
Of Remedy's extra-strength 2:1 Pain Balm, which has a rich terpene profile high in eucalyptol, pinene and limonene, Villarba says, "[Our products] help improve quality of life. At Remedy we do not forget our roots. We started medically focused in all aspects of what we are doing, from cultivation all the way to production."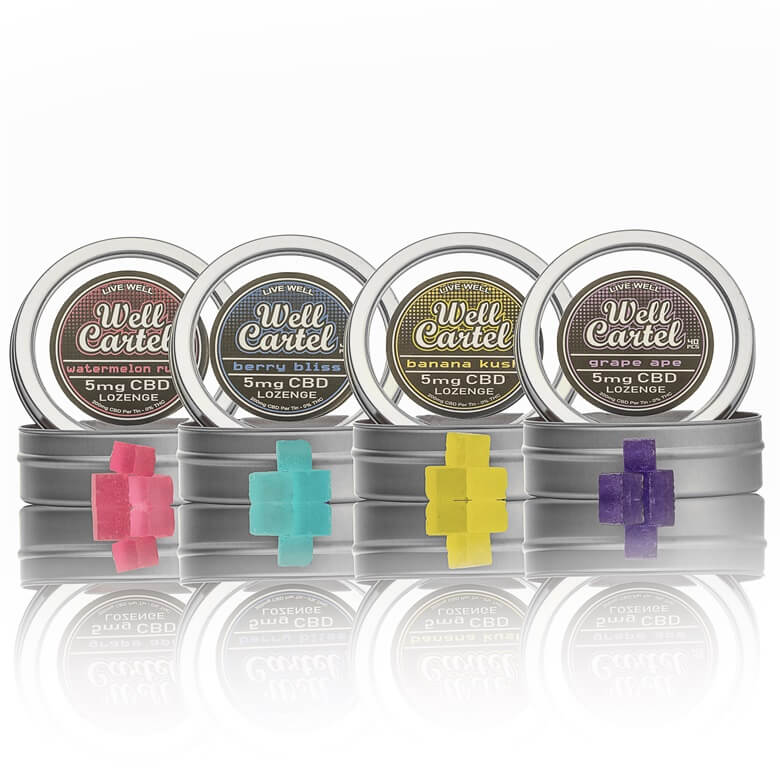 Well Cartel's CBD Lozenge
After you have tried CBD in tincture, vape, edible and flower form, why not pop a lozenge? Made square and rigid, specifically to agitate the mucus membranes in the mouth, and crafted of pure industrial hemp extracts, specifically CBD isolate, Well Cartel lozenges are just as their name suggests—designed with wellness in mind.
"There are two ways most people take CBD: tinctures or gummies. With tinctures, it is sublingual use, which means it enters your bloodstream a lot faster, making it instantly beneficial. Most tinctures [have] an earthy/dirt taste. With an edible or gummy, they are generally attractive to the eye and have great flavor. However, being eaten means it's being digested and passed through your system without getting the full amount of CBD," says Johnny Suzuki, account manager at Well Cartel. "With our Well Cartel CBD Lozenges, we combine the best of both worlds. We take the sublingual end of tinctures, blended with the appealing and flavor packed end of edibles without being digested."
You won't find any off-putting taste here as the product comes in delicious flavors such as Berry Bliss, Watermelon Rush, Grape Ape and Banana Kush. Made sugar-free, each bite contains 5 mg of CBD. "We also created our packaging to make it very easy for everyday use. Simply pull it out of your pocket, open your tin and pop a piece in your mouth," says Suzuki.
Hot Mess Kushmetics' Birthday Cake CBD Tincture
"I am totally in love with CBD and all it can do. We started out making only CBD topicals but when I saw what ingesting CBD could do—it allowed me to completely remove prescription anxiety meds from my routine. I knew we had to produce a tincture too and put our own little Hot Mess spin on it," says Hot Mess Kushmetics' founder Heather Vanek.
The sweet and deliciously flavored Birthday Cake tincture is a daily use CBD, either taken under the tongue for 60 to 90 seconds before swallowing or dribbled in your morning coffee. "I don't think I've ever seen another flavor quite like this one on the market, and that's something that was very important to us when deciding which flavors to create—we like to be different and original," Vanek says. "One of our mantras is 'just because it's medicinal doesn't mean it belongs in your medicine cabinet,' and that holds true with this product as well. If it's going to be a part of your daily routine, it may as well be enjoyable."
One dropper contains approximately 25 mg of CBD from hemp grown in Oregon. You can even put it on ice cream. When exposed to light, CBD turns pink and since most are in colored bottles you don't see that. Vanek decided to use clear bottles for an added cool effect.
Vanek uses it daily for anxiety but also proffers that CBD is a great neuroprotectant, ideal for anyone who gets woken up multiple times per night, like her husband who is a firefighter. "Firefighters are in great need—poor sleep is why firefighters are at such a high risk for cancer, thyroid disease and neurodegenerative diseases like Alzheimer's—I also give it to my teenage son after he takes some hits on the football field," she says. "I specifically wanted to use CBD isolate in our tinctures because my husband is subject to drug tests. Full spectrum oil is a fantastic product, but even the tiny amounts of THC in it can build up over time and you run the risk of failing a drug test. My husband, and many others, cannot take that risk but still need the benefits of CBD. So that was my first requirement with our tinctures."
Evergreen Organix 1:1 CBD Milk Chocolate Bar and FlavRX Tropical Trainwreck
Two of Evergreen Organix's most popular CBD products are the brand's 1:1 CBD Milk Chocolate Bar and FlavRX Tropical Trainwreck. "The 1:1 Chocolate Bar has been very popular with medical patients and is steadily growing in demand," says Evergreen Organix's Jillian Nelson. "The CBD vapes are also seeing an upturn as more people recognize the benefits of CBD."
The chocolatiers at Evergreen Organix make the bars in small batches and there is consistency in flavor and potency with every bite. Smooth and creamy, the 1:1 ratio offers the maximum benefit of CBD with minimal psychoactive effects. Providing a completely different high than straight THC, cannabidiol balances out the side effects, such as a paranoia, that some experience when using cannabis.
For anyone new to edibles and for medical consumers, this is a good place to start. "Our 1:1 edibles line is one of the only options on the market right now that offer a 1:1 ratio for baked goods and we are proud to offer that variety to consumers," Nelson explains. "The 1:1 products are a nice intro back into edibles for people who have previously had poor experiences."
FlavRX Tropical Trainwreck cartridge has a refreshing fruity flavor and offers an instant relaxing effect with each inhale allowing you to exhale in wellness with a cannabinoid profile of 77 percent CBD and .13 percent THC.
"CBD has tremendous medicinal value and it was important for us to extend our product line to help accommodate patients and consumers who were seeking options," Nelson says, who notes they had many requests for CBD varieties of their products.
Producing CBD products is an investment that Evergreen Organix is willing to make even though it's more costly and time consuming as CBD strains are harder to come by and require more laboratory processing to isolate the CBD. "In the case of our 1:1 products we rarely find a strain that has a perfect balance of 1:1 CBD:THC so often in those cases we are able to make an extract that is high in CBD but then we must blend it with another THC oil to create the 1:1 ratio," says Nelson.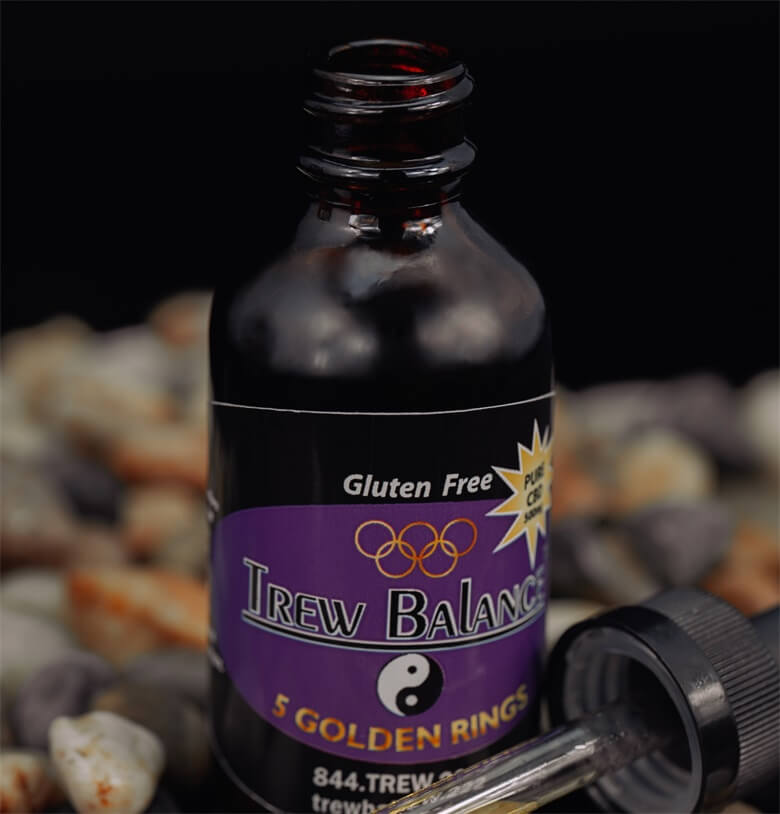 Trew Balance 5 Golden Rings CBD Tincture
Trew Balance was born from necessity. Founder Sheelah Golliglee was paralyzed in an accident after being hit by a drunk driver. She was researching the benefits of CBD for her condition and discovered that many products claimed to have CBD but really didn't. "Purity is not found in all CBD products, so it has also created skeptics in the marketplace thinking they are getting the same thing in everyone's products," she says.
With the assistance of doctors and scientists in Germany and New Zealand, Golliglee set out to develop a CBD formulation that worked for her as well as proprietary formulas for other patients' ailments that involves a gluten-free vanilla bean powder, when you hold it under your tongue it does not burn. "Our youngest patient is age 20 and our oldest is 99 years old," she says. "These are people who don't want to live on so many synthetic drugs."
"CBDs are only as good as what they are suspended in—delivery system, bio availability, flavoring, vegan/gluten free and carb free," explains Renee Rand of Trew Balance. "Our goal with Trew Balance was homogeneity and purity, no dietary restrictions and we were sure to not use constituents that can make existing diagnosis or conditions worse."
Golliglee encourages anyone using CBD to stay the course for 30 to 90 days to see the full benefits in relieving severe and chronic pain.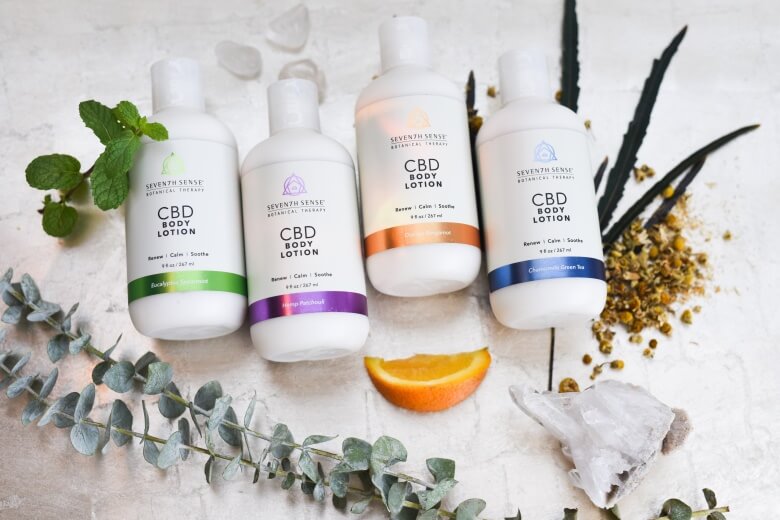 Seven7h Sense Botanical Therapy from Green Growth Brands
"When we surveyed the CBD body care market, we simply didn't find what we were looking for. The products either didn't work the way we'd hoped, or they were sticky or had an unpleasant smell," says Julia Fulton of Green Growth Brands (GGB). "Our team of formulators, who have experience at companies like Bath & Body Works, Lancôme, and Unilever, brought our vision to life with the Seventh Sense line of CBD personal care products."
Smooth and non-greasy, Seven7h Sense Eucalyptus Spearmint CBD Body Lotion is a blend of chamomile, shea butter, coconut oil and 100 percent hemp-derived CBD isolate. This lotion is ideal for the dry desert climate because it is a great hydrator offering fast absorption into the epidermis.
CBD topicals have also been known to act as anti-inflammatories while providing a sense of relaxation with their great smell and feel. Designed to appeal to everyone with gender neutral scents, this product is for those who put self-care first. Available in retail locations across the country, there are also sugar scrubs and body washes in scents such as Orange Bergamot and Chamomile Green Tea.
"GGB wanted to bring the power of this incredible plant to the masses in a line of personal care and make it not only accessible and affordable, but a delight to use. Something you would want to tell your friends about," explains Fulton.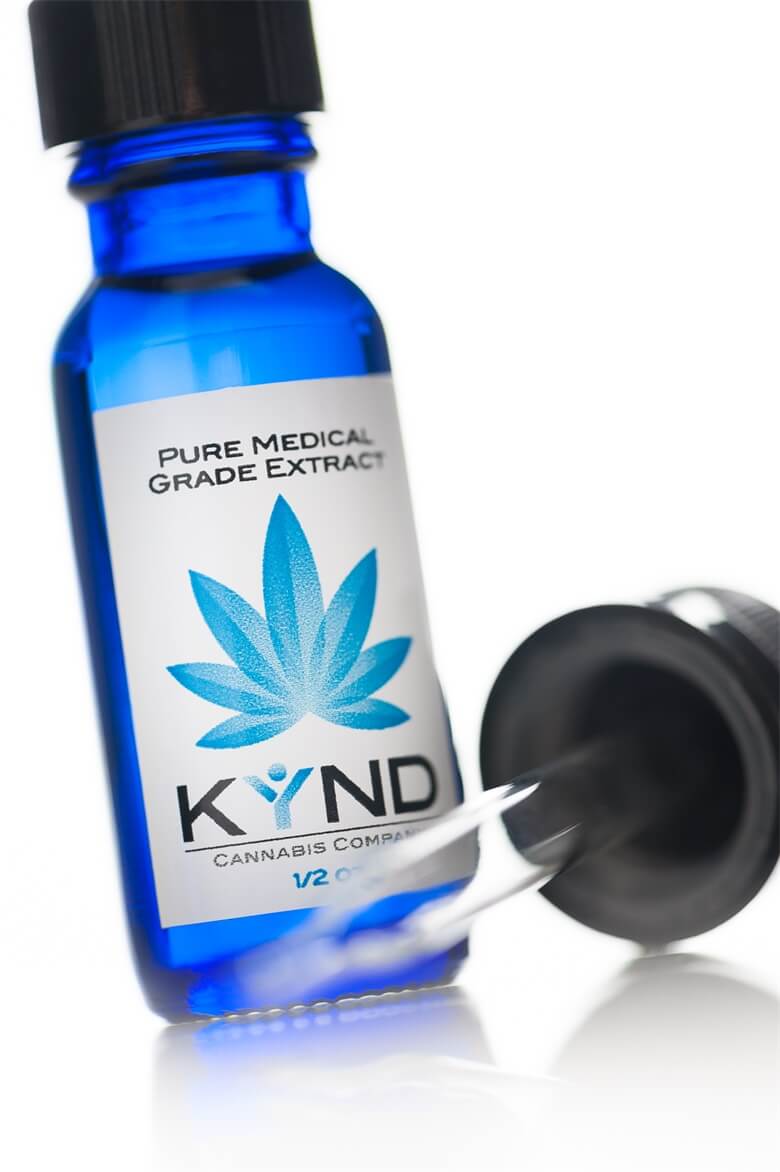 Kynd Cannabis Company's CBD Tincture
The CBD business is booming and there is a vested interest from consumers and patients in products like Kynd's CBD tincture. "Whether we can attribute [the recent uptick] to education, word of mouth, or doctor's recommendations, we're happy that more and more people are becoming interested in CBD and enjoying the benefits," says Kynd Cannabis Company's Stacy Castillo. "Some people simply aren't interested in the psychoactive effects of THC. With a CBD product, they can still enjoy the therapeutic benefits of cannabis without feeling the head high."
Versatile in its uses, try this magic potion sublingually, use it simultaneously with the Kynd Balm for pain, or try it in a recipe. "Mixed with our Kynd Balm, the tincture is wonderful for the minor aches and pains associated with a hard workout, and it promotes recovery," explains Castillo.
Kynd's CBD tincture appeals to a wide range of users. "Children with seizures have used it under doctor supervision, adults looking for relief from ailments that range from pain and inflammation to autoimmune disorders and insomnia, athletes seeking a muscle recovery boost, and more. It's a wonderfully diverse product suitable, clearly, for so many conditions," Castillo says. "All of our CBD is grown with a very small amount of THC. We go this route because of the potency that comes from the entourage effect. A little bit of THC mixed with CBD goes a very long way, for a product that offers increased efficacy without the typical effects associated with a standard THC-dominant strain."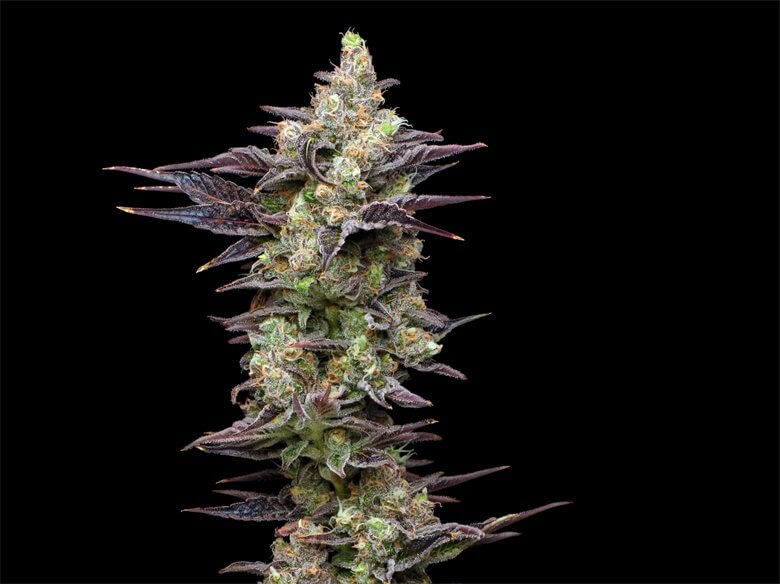 Pineapple Tonic by State Flower Cannabis
Pineapple Tonic is a CBD-rich strain resulting from a cross between Pineapple OG and Cannatonic. The buzz is uplifting and mellow and it is favorable for daytime use because the low level of THC produces relaxation and clear headedness. This is a great way to decrease anxiety without the heaviness of an indica, elevating mood and decreasing pain thanks to a 2:1 ratio of CBD (12 percent) to THC (5 percent).
"Questions about CBD are probably the most common questions we get from first-time visitors to our dispensary. So many people are excited about a natural product, with little to no side-effects, that may be able to help them with pain, inflammation and mood," says The Apothecarium's Hailey Stone.
The terpene profile of 8.06 mg b-myrcene, 3.84 mg a-pinene, and 1.93 mg caryophyllene is delightfully tropical balanced with earthy and spicy goodness. Just imagine your nerves melting away and the mind expanding with every exhale. Ultimately CBD—whether taken in flower, oil or edible form—is about keeping the day's stressors in their place and preserving a healthy mindset despite ups and downs.

Select CBD drops and disposable vape pens
Select CBD drops are truly magic in a bottle. The perfect blend of pure hemp extract with essential oils—dry herbs are steeped in a proprietary blend for 48 hours to make Select's CBD drops. Choose from peppermint, also infused with ashwagandha and rhodiola; lavender, also infused with chamomile and passionflower; and lemon-ginger with an added infusion of turmeric—each proffering a different desired effect from relaxation to alertness. Select's CBD Drops are formulated with fractionated coconut oil (MCT), highly refined hemp extract and natural essences.
Packed into a portable pen, you can also choose from Relax (cinnamon or lavender), Revive to restore and uplift your body and mind (lemon or grapefruit) and Focus for increased mental clarity (spearmint or peppermint) with a Select CBD Blend vape. Offering 1 to 2 mg of CBD per puff, there are about 150 puffs per all-in-one disposable CBD vaporizer.
Select CBD products capture the synergies between plants, herbs and the power of cannabidiol without any THC making it ideal for those concerned about testing positive during a drug test.
CBD is the cure for what ails all of us.