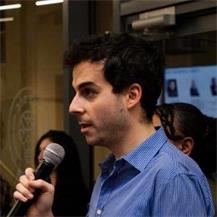 Josh Kasoff
Sep 11 2019 . 9 min read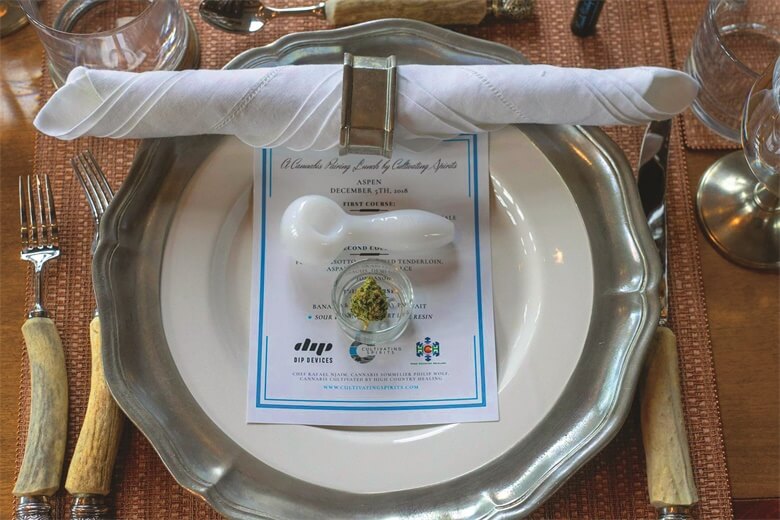 You know if one of the Kardashians is doing it, soon the rest of the country will be jumping on the bandwagon. CBD is now such a mainstream product that it's jettisoned into the current health and wellness zeitgeist as the hottest new party theme courtesy of the first family of reality tv.
In April, reality television star turned criminal justice reform advocate Kim Kardashian West threw herself a baby shower celebrating the upcoming arrival of her fourth child. With an official theme of "CBD & Meditation," Kardashian West's baby shower featured a CBD bar where guests could make their own cannabidiol-infused bath salts and body oils and supplied her guests with an array of CBD creams and scrubs at both the event itself as well as in their gift bags. Furthermore, she referenced the party multiple times across social media as a "CBD baby shower" citing parental stress related to having a fourth child as the reason for the underlying theme of zen and blissing out.
With Kardashian West leading the charge, all conceivable varieties of CBD-themed events and parties are trending. Vegan chef Stacey Dougan regularly hosts CBD-centric events around Las Vegas through her exclusive fine dining experience entitled IV & Twenty. The plant-based, CBD-infused four-course meal seats a maximum of 20 people where despite ever-changing venues, it maintains an intimate vibe. Through her IV & Twenty dining series Dougan has also picked up clients interested in hosting their own private CBD dinner parties.
A lifelong cannabis advocate and connoisseur long before the CBD boom, Dougan saw the potential of combining the healing properties of the herb and plant-based foods. "My food is not just for taste but for healing as well. Combining CBD with all its healing properties and combining plant-based is masterful because people gotta eat and people need to heal," explains Dougan, who owns Simply Pure Vegan Café located in Downtown's Container Park.
Among her most memorable IV & Twenty dinners, Dougan's sold out Valentine's Day dinner this past February stands out in her memory as one that shows the true potential of CBD-infused fine dining when combined with another sensory experience. "Music is a significant component to the culture of the IV & Twenty dinner experience and the lyrics, composition and rhythm of the song are all important factors. So, because of that the food for Valentine's Day was based on music," explains Dougan.
"I found song titles that had food references and created a dish around that particular song," relays Dougan. Her course of Jackfruit Lump Salad with Buttered Avocado Spears was accompanied by the song "Avocado" by Jamaican artist Jah9. For Pan Seared Oyster Mushrooms, Dougan paired it with "Oysters" by singer Tori Amos. "When the food was plated and brought out, the song would play. Some people got up and danced, making it a whole experience. At the end, we got a standing ovation," notes Dougan.
Cultivating Spirits founder Phillip Wolf, a longtime cannabis event organizer and host who recently celebrated his decade-long anniversary in the industry, has also seen interest in CBD-themed parties grow very quickly in a short amount of time but cites a more sobering twist to explain its popularity.
Wolf, whose events incorporate cannabis in previously unthought of ways, similarly agrees with Dougan that the appeal and reach of CBD expands exponentially with each month, partially due to the non-intoxicating effects of the cannabinoid compared to its controversial cousin THC. For those individuals who've recovered from addiction or who generally just prefer to stay sober, the fact that CBD isn't psychoactive only increases its reach among communities and unique events tailored to those preferences.
"I believe CBD has a very important place for parties and events moving forward. It's a wonderful alternative for those who don't want to consume alcohol or do not want to consume THC. If you look at the culinary world, there's so much buzz about CBD-infused food and drinks. And with the fact that you can have CBD in the majority of the United States because of the 2018 Farm Bill, this plant medicine becomes accessible for lifestyle alternatives that people can utilize nearly everywhere," offers Wolf.
The types of cannabis-themed events that Cultivating Spirits hosts range from corporate experiences to pairing dinners called "Cannabis & Cuisine" with Wolf acting as the cannabis sommelier. His company has also hosted all varieties of canna-friendly bachelor/bachelorette parties in Los Angeles, San Francisco, and Las Vegas.
One very thoughtful way that Cultivating Spirits caters toward those who prefer sobriety is by substituting THC-dominant strains with CBD flower for pairings and bachelor/bachelorette parties, while still offering complementing terpene and flavonoid profiles in the process. According to Wolf, the versatility of CBD as a complementary activity to THC has been in full display during many of their events, but one event in particular illustrated the appeal for a wedding party. The soon-to-be-married groom was not a consumer of alcohol or cannabis, preferring to live a sober lifestyle, yet his groomsmen still wanted to enjoy consuming the intoxicants given that it was a bachelor party. So, to complement the wishes of both the groom and his groomsmen, Cultivating Spirits offered THC-dominant strains for the wedding party and Fenix CBD flower for the groom so the gentlemen could all collectively consume cannabis together while respecting everyone's preferences.
In addition to food and dining options, there's also physical offerings you could add to your party's vibe. Stacey Mulvey's infused yoga classes are another unique element in which CBD and cannabis are being included at events.
As yoga is a physical activity with remarkable health benefits and CBD is a cannabinoid with similar benefits, Mulvey hosts events combining the two. "There's still a huge portion of America that is just now learning about CBD," says Mulvey, founder of yoga brand Marijuasana.
"They're not sure how to apply it to their lives. But there's this buzz around CBD and they're starting to see it popping up everywhere. And so that's why I think it's a craze. It's new and if there's some sort of event that would have that as the theme, they know they'll be entertained and they'll learn something new."
With the CBD craze in full effect, Mulvey has been incorporating the healing cannabinoid into her private yoga events in Boston by having the option of a CBD-infused massage along with yoga. The yoga instructor is paired with a massage therapist to book massages for their clients either prior to or following their yoga sessions to create an event where "people could turn it into a day where they are treating themselves."
"Massages work really well with a modality like yoga because you're opening yourself in your body," explains Mulvey. "Moving complements the allover effect that you're going for with your body. Combined with CBD, it's getting as much support to your muscles and circulation as you possibly can."
Cannabidiol is almost a staple of Marijuasana's activities. Mulvey frequently relies on CBD-centric events in particular when hosting public demonstrations in the dispensaries and cannabis events throughout Las Vegas, as the tourism juggernaut doesn't currently allow for public consumption of THC anywhere within city limits.
As CBD shares a mutualistic relationship with yoga, Mulvey's future plans include co-hosting sessions with Boston-based CBD flower cultivators to provide their products in Mulvey's yoga sessions.
Because there are so many people who are canna-curious, the idea of offering a learning component at events drove cannabis chef Kristal Chamblee to start working with Cannabis Tours to offer Las Vegas-based activity "Cooking with Cannabis." When recreational sales began in Nevada in July 2017, Chamblee, a 2016 graduate of Le Cordon Bleu, saw the necessity and demand for culinary cannabis education.
During her "Cooking with Cannabis" courses, Chamblee instructs how the herb, both THC and CBD, can be utilized in preparing dishes of all genres. From Puff, Pass and Pastry to breakfast infusions, the importance of the courses for Chamblee is to educate people on how to properly infuse their cooking at home. "I think educating people on how to use those accessible products to have a better understanding of how to use their cannabis at home is where it's golden," Chamblee explains. "That's where you get your money's worth in education."
Initially Chamblee's courses consisted of THC-based infusions but following the increasing national attention of CBD and it's changed legal status with the passing of the 2018 Farm Bill, she amended her course structure and started hosting CBD-centric courses. "I definitely think there is a trend going on. They use the health benefits with CBD and the cannabis plant without any of the high."
Unsurprisingly, Chamblee's "Cooking with Cannabis" services are often used for demonstrations at private events by cannabis companies. One company rented an elegant Airbnb in California, invited 22 guests and Chamblee infused their house brand of flower into the meal to provide potential buyers with a firsthand preview of the strain's capabilities. For dessert, they asked for a CBD-centric ending. To comply, milkshakes with CBD strawberry and chocolate syrup were served.
The popularity of Chamblee's cooking classes has grown to the point where the founders of Cannabis Tours allowed her to add a new course titled Puff, Pass, Pamper. Using a spa day theme, guests can experience a full treatment of CBD-infused facials among many other activities including a discussion on skincare.
As someone who's been incorporating cannabis into her culinary and entrepreneurial pursuits for half a decade, Chamblee sees the growing demand for CBD-themed events as something that reaches wider demographics than THC-only events. "It's a way for you to share something with your friends that's becoming such a trend without having to worry about getting someone over-intoxicated or having your house smell like weed," she explains. "Now, you have the CBD party where you're not getting the high but it's still very social, popular and trendy. Kim Kardashian did it and now I'm personally invited to a CBD baby shower at my friend's house."