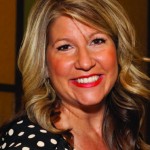 Beth Schwartz
Jan 07 2019 . 6 min read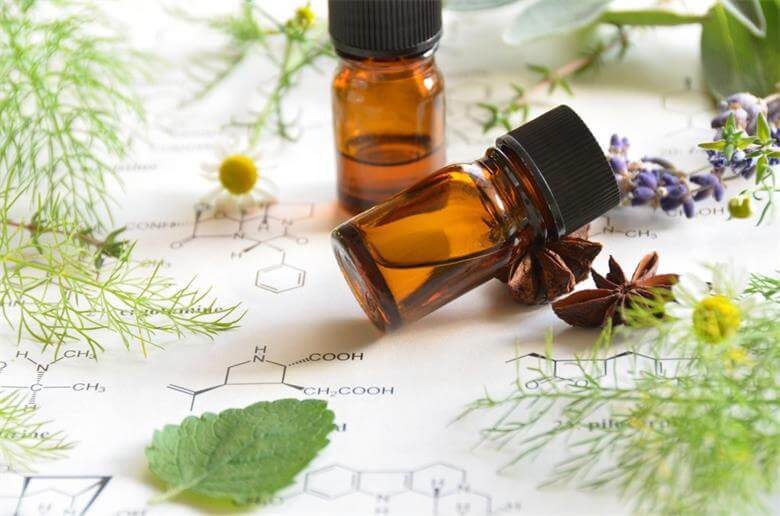 For those who have discovered the potent anti-aging, anti-inflammatory and
anti-oxidant qualities of CBD and want to incorporate it into your beauty regimen, there are an assortment of products in the marketplace that can help you do just that.
CBD is enjoying such an explosion in popularity that it's quickly being incorporated into just about any kind of facial product you might include in your regimen. Not only are CBD products great hydrators, but they can help alleviate and fight inflammatory skin issues—from eczema and dermatitis to rosacea and psoriasis—leaving skin even, bright and dewy. Best of all CBD's therapeutic effect can help you sleep deeper too.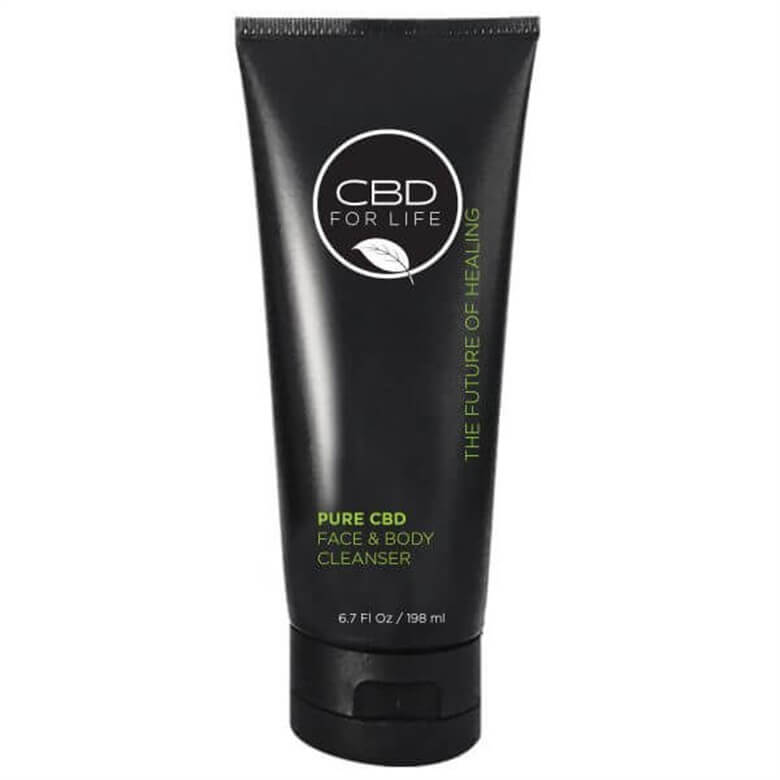 Face Case
CBD for Life's Pure CBD Face and Body Cleanser easily rubs into a rich thick lather to clean clogged pores while feeding your skin with the benefit of CBD's anti-inflammatory properties. cbdforlife.us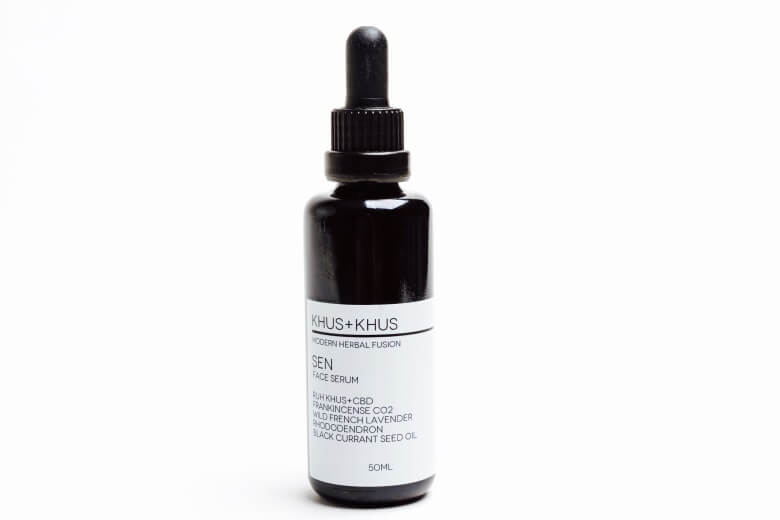 Truth Serum
Khus + Khus has developed a formula that combines the healing benefits of hemp extract with Ayurvedic and Western botanicals and resins for a complete skin healing modality with its Modern Herbal Fusion + Sen Face Serum. The serum's effectiveness is based on our skin's ability to create cell turnover by growing healthy new cells and discarding old ones for cellular healing. khus-khus.com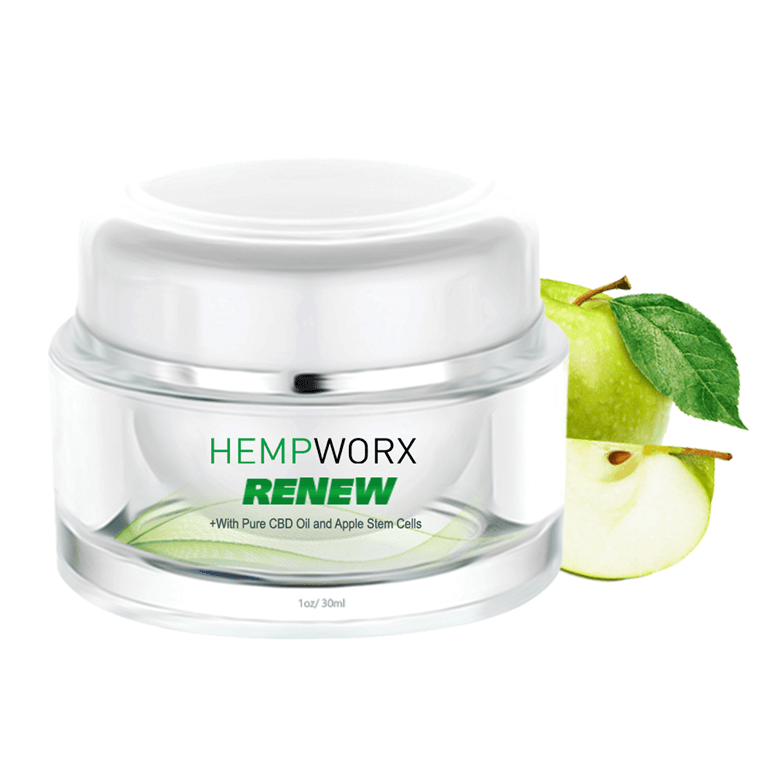 Dream Creams
HempWorx Renew Anti-Aging cream and Revive Cream both contain 50 mg of cannabidiol (CBD). Leaving no greasy residue behind, the two products are quickly absorbed through the skin resulting in brighter hydrated skin. Revive Cream is a double threat with the addition of Collagen Retinol, which we all know is the great anti-ager. hempworx.com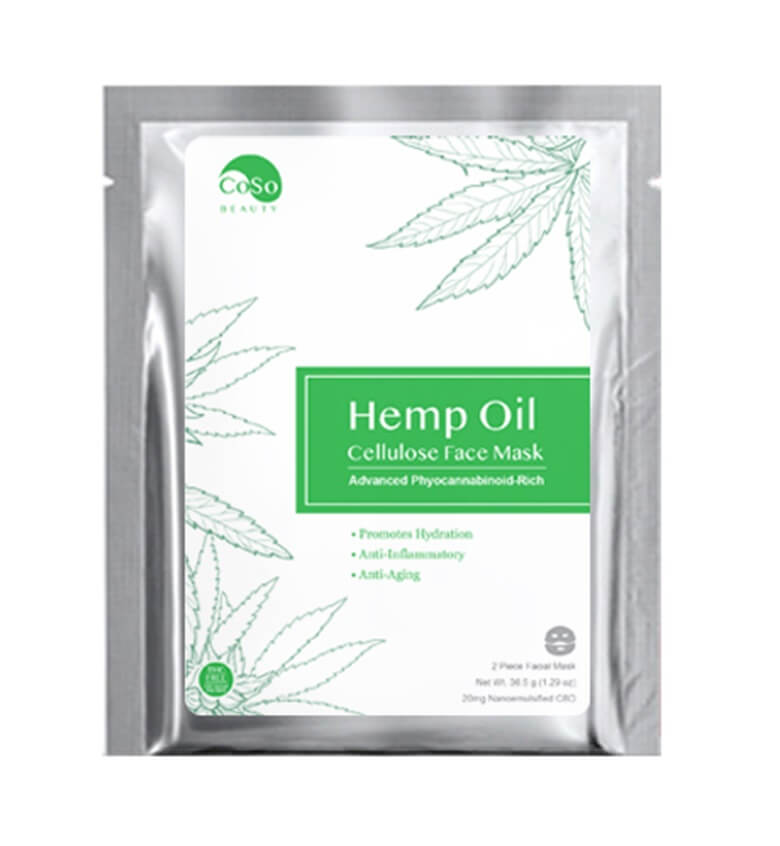 TaskMasker
CoSo Beauty's Hemp Oil CBD Infused Facial Sheet Mask improves the appearance of fine lines and pores for supple and dewy results. Locking in moisture and CBD antioxidants, anti-inflammatory properties repair and heal your skin from previous damage. Better yet, long after removal the mask's moisture lock technology and healing CBD properties (10 mg per mask) continue to work throughout the day. cosobeauty.com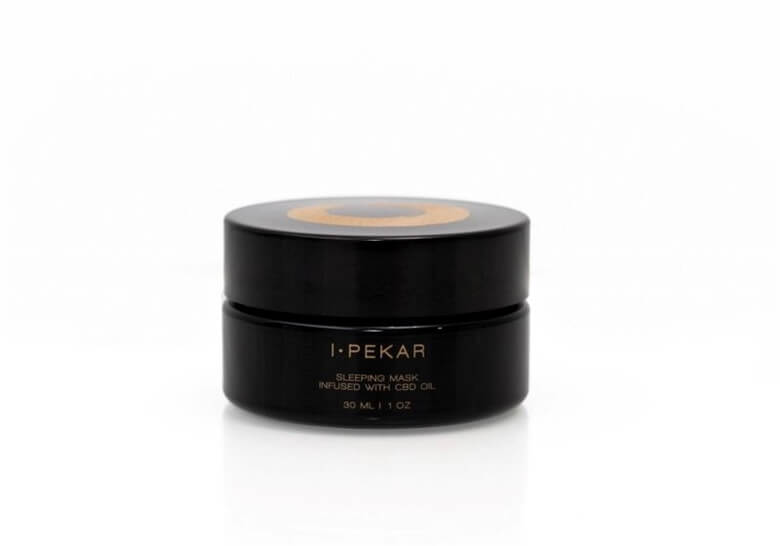 Overnight Success
Famed aesthetician Ildi Pekar offers a CBD Vibe facial at her New York salon but since that's not geographically convenient for West Coasters, she has introduced an overnight skin repair elixir—I. Pekar Sleeping Mask Infused with CBD Oil. Starring CBD oil, it also contains a formula of organic ingredients that address everything from dryness, texture, to lightening and brightening. ildipekar.com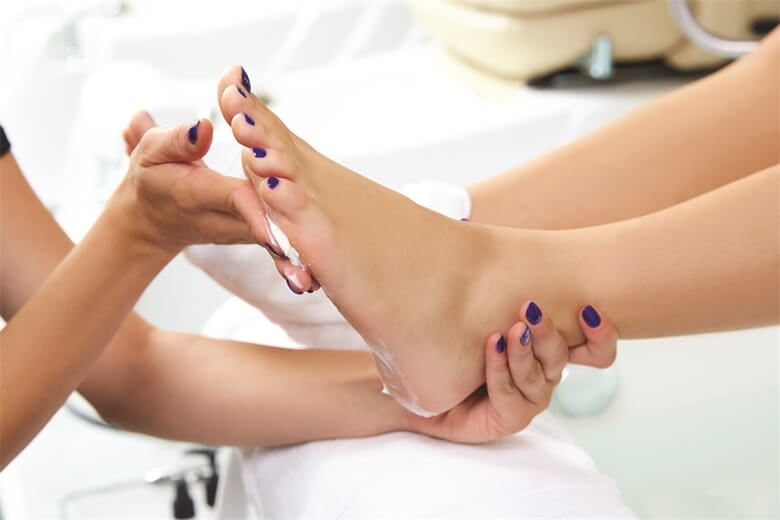 Nailed it!
Totally Tiffany Nails offers a 'Walking on Air' CBD pedicure named for the feeling it gives recipients. "All my clients say they are just walking on air after getting a CBD pedicure," explains Tiffany Kambouris, who started offering the popular pedi at her Henderson nail salon last year.
Kambouris' signature 50-minute 'Walking on Air' pedicure costs $60 and begins with a satisfying sugar scrub to exfoliate skin and prepare it to receive all that rich and healing CBD. To follow is the cooling sensation of a soothing mint hydration mask slathered over your legs and feet. The next step is when CBD makes its grand appearance. Choosing from two Apothecanna CBD lotions, pedicure recipients can select the brand's Circulating leg and foot cream which Apothecanna describes as a warming formula that causes blood flow to instantly energize and activate your body. Or they can choose the brand's Relieving body cream which is made with anti-inflammatory plant extracts for cooling and invigorating and is encouraged for use on sore muscles, swollen joints and distressed skin. The pedicure's grand finale is a hot rock massage before your toenails receive a pretty coat of color.
Although it's a proven commodity at her salon, Kambouris still occasionally meets objections from clients who fear they will test or "pop" for marijuana on a drug test. But be assured there is no THC (tetrahydrocannabinol) in Apothecanna products. totallytifnails.com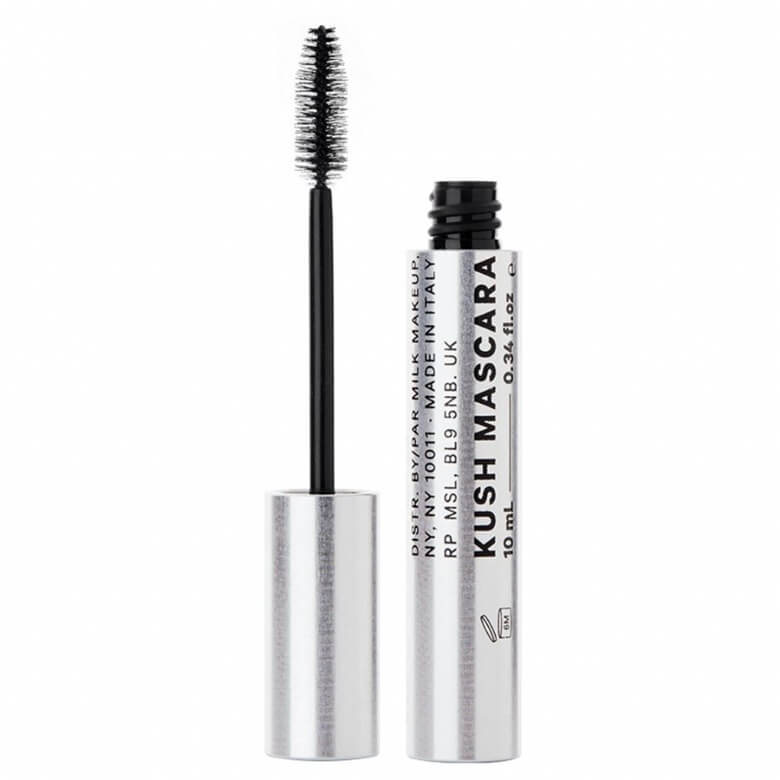 The Eyes Have It
Even your lashes can get the cannabis treatment. Milk Makeup has glommed onto the CBD trend and infused its Kush Mascara with CBD-rich cannabis oil. The result is a hemp-derived cannabis oil recipe that creates a creamy texture for smoother application on lashes and wows with big volume. It also conditions lashes offering lasting hydration long after you have removed your mascara. Available at Sephora, it comes in two sizes, $12 and $24. milkmakeup.com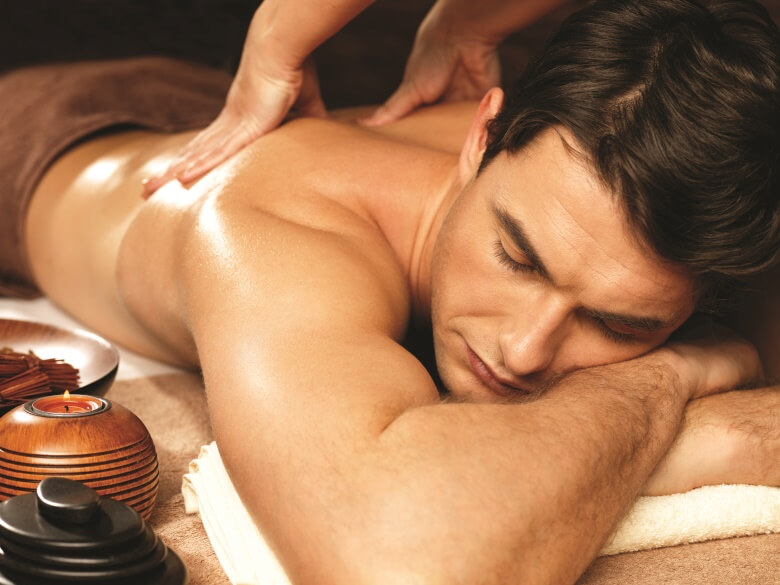 Resolve to Massage the CBD Way
Every year a good portion of new year's resolutions are dedicated to health and wellness. According to the International Food Information Council (IFIC) Foundation's 2015 Food and Health Survey, 84 percent of resolutions made in that year pertained to diet or exercise. One new tool that can definitely go a long way in keeping your exercise resolutions on track is cannabidiol (CBD). Among CBD's many healing benefits is its anti-inflammatory properties which are a boon for post-workout recovery.
If you are vowing to start hitting the gym three times a week or perhaps doing Pilates every other day in the new year, then CBD is definitely something to add to your recovery arsenal. A big hurdle to continuing a new workout routine is stiff and sore muscles. Post-workout tissue inflammation slows recovery, limits fitness gains and even causes overuse injuries but can be easily resolved with an application of a CBD topical. It's a quick fix to rub a salve or lotion onto sore muscles, but might we suggest a CBD massage?
With a focus on science and data, Las Vegas-based health and wellness facility Xuberance, https://xuberance.life, customizes programs to improve your overall quality of life. To that end, last summer Xuberance started offering CBD massage. "The recovery for people's muscles or relief to back, shoulder and knee pain is really good," explains Xuberance owner Lisa Carrejo of CBD adding that, "the CBD helps muscles heal quicker than a regular massage."
Noting that their 60-minute CBD massage goes hand in hand with Xuberance's tagline of restoring vitality, Carrejo says the massage is available to both Xuberance clients as well as people walking in off the street. "As part of their process our clients get a massage once a week," says Carrejo, who selected Pharma Balm Skintopics with 500 mg of CBD by Pharmaxtracts.com as the facility's topical of choice. The cost to non-members is $99 for the massage and a $20 fee to add CBD.
"So far, the CBD massage has been really popular, we doubled our numbers by November," Carrejo says. "Once somebody does it, it becomes perpetual."