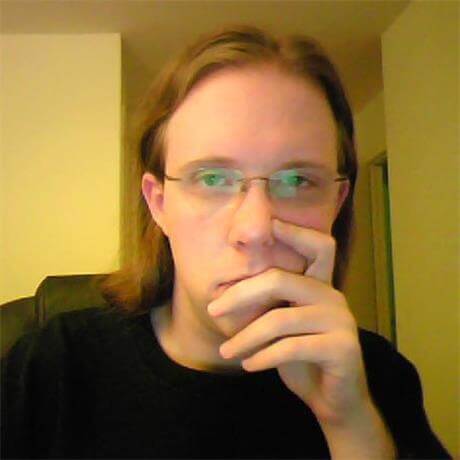 Josh Bell
Jul 16 2020 . 5 min read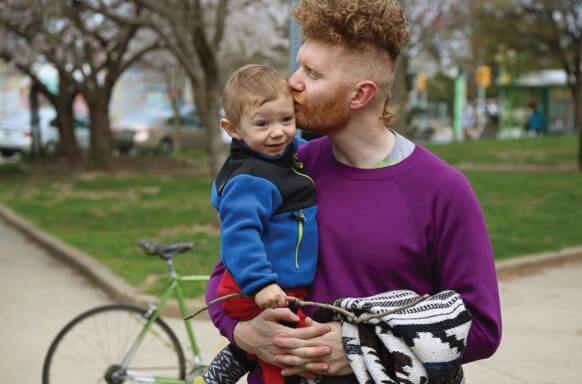 Tommy Avallone just wanted to make a pizza documentary. The filmmaker behind the lighthearted documentaries I Am Santa Claus and The Bill Murray Stories: Life Lessons Learned From a Mythical Man was living in the Philadelphia area and interested in local pizzeria and pizza history museum Pizza Brain, co-owned by Brian Dwyer. But when Avallone reached out to Dwyer about the possibility of featuring Pizza Brain in a movie, he discovered that Dwyer's focus couldn't have been further from pizza. For many months, Dwyer had been immersed in the world of medical cannabis, transporting then-illegal medication from California to Philadelphia to help treat his infant son Waldo's rare form of eye cancer.
"I had no knowledge of cannabis," Avallone says. "I've never smoked, ever." But as a parent himself, he was immediately drawn into the story of the Dwyer family (Brian, his wife Danielle and their son Waldo) and decided to pursue a film about their journey. "To me, I really connected with the story as what a father would do to save his son," Avallone says. "It was, what would a family do to save their son? Cannabis just happened to be the thing that they did."
It helped that Brian had been documenting the family's everyday life since Waldo's birth with his "dadcam," and had plenty of footage that could be used as a foundation for the film that became Waldo on Weed. The Dwyers had been exploring the idea of a movie with other filmmakers, but Avallone became the driving force. "I had started helping as a producer, but one thing led to another, and I became the director and finished it from there," he explains.
Avallone started with the "dadcam" footage and then spent nearly two years with the Dwyers, through a second round of treatments for Waldo (who remains cancer-free now, at age six) and a cross-country move for the family from Philadelphia to Washington state. "These were just home videos that you're going through, people having personal moments and all these sort of encounters," Avallone says of the initial material. "And to go through that is a lot of work. But Brian was really helpful having me filter through some of the footage."
Born Waldo James Mysterious Dwyer (a reflection of his parents' offbeat personalities), Waldo was diagnosed with retinoblastoma at just six months old, and immediately started on chemotherapy. Thanks to a pair of Brian's friends referred to as Waldo's "uncles," the Dwyers learned about the potential benefits of medical cannabis, to alleviate the side effects of chemotherapy and to help shrink Waldo's tumors. In a suspenseful sequence in the movie, Brian and a friend travel to California to buy cannabis oil for Waldo at a local dispensary, and then ship it back to Philadelphia (where medical cannabis remained illegal until 2016) hidden among kids' birthday party supplies.
That level of dedication is what drew Avallone to the story, and it's what audiences have responded to since Waldo on Weed premiered at the Tribeca Film Festival in May 2019. The movie went on to play numerous film festivals before its VOD release in March of this year, and Avallone says that every Q&A session was lengthy and engaged. "It was really great to see people connect to the Dwyer story," he says. "The conversations that happened, and the way the audience connects with the Dwyers, is like nothing I've ever been a part of before."
That same connection also allowed Avallone to bring on a big name as an executive producer, getting Whoopi Goldberg to lend her name and expertise to the film. "We went after her because we knew that she had opinions on cannabis that were positive, and she's done documentaries herself," he explains. "When she came aboard, her and her production partner Tom Leonardis were amazing with looking over cuts and giving us notes. When someone who's an EGOT winner gives you notes, you do tend to listen."
The result is a movie that's both a powerful family story and one of the more effective cannabis advocacy documentaries. Avallone's outsider background helped give the movie a more inclusive perspective, and he even included a dissenting voice from a representative for Citizens Against Legalizing Marijuana (CALM) as part of his holistic approach. "When Brian and Danielle are going through all this stuff and secrecy and traveling the way they had to—I wanted to show what they're up against as far as what other people thought," Avallone says. "I didn't want [viewers] to be going, 'What's the big deal?'"
Avallone's own preconceptions about cannabis ("my relationship with cannabis was watching Cheech and Chong movies or Half-Baked") have evolved, although he's still not a personal user. "You have this idea of what a 'stoner' is or someone like that," he says, "but when you're speaking to doctors from Harvard, and they're telling you that there's something there, and a couple years down the line, we're going to see the extent of what this plant can do— I think that's really interesting, the fact that the hope is there, and the science is starting to get there."
Avallone's hope for the movie is that it will have the same eye-opening effect on viewers, no matter what their attitude is beforehand. "To me, I just wanted to tell this story about my friend and his family and what he went through," he says. "The idea is just to look at a topic that you see in the news, maybe just a little differently, now that you know a family that went through it."
Waldo on Weed is available on VOD via all major digital outlets.