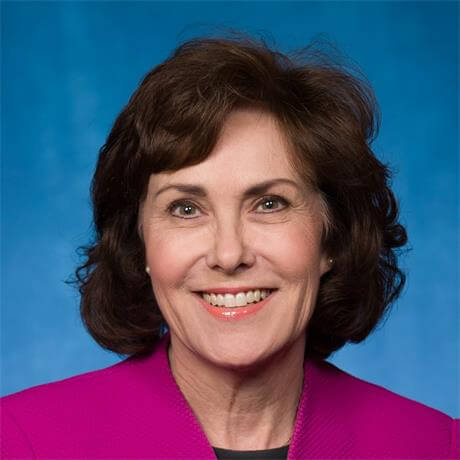 Jacky Rosen
Jul 09 2018 . 2 min read
This month marks the one-year anniversary of recreational marijuana legalization in Nevada, a historic milestone for a change in policy that is creating jobs, diversifying our local economy, and boosting tax revenue for the state. In March alone, recreational marijuana sales topped $41 million and generated more than $7 million in tax revenue.
Since joining Congress, I've put my support behind a number of commonsense bills to protect the will of Nevada voters. Earlier this year, after U.S. Attorney General Jeff Sessions put us at risk of potential federal intervention, I signed on to the bipartisan Respect State Marijuana Laws Act -- a bill that would prevent federal marijuana prosecution for cannabis businesses operating legally in state like Nevada. During the 2018 appropriations process, I co-sponsored an amendment that would stop the Department of Justice from prosecuting individuals who comply with their states' medical marijuana laws. I've also supported a separate bipartisan amendment to prohibit federal funds from being used to penalize financial institutions that serve legal marijuana businesses.
Now I'm co-sponsoring the Strengthening the Tenth Amendment Through Entrusting States (STATES) Act. This long-awaited bipartisan marijuana reform bill would give states the right to make decisions regarding their own marijuana regulations, while prohibiting the federal government from interfering with these laws. The bill also aims to remove industrial hemp from the prohibited substances list under the Controlled Substances Act (CSA).
Just recently, President Trump suggested that he'll probably end up supporting the STATES Act. Despite the President's potential support, his remarks still put him at odds with his own Attorney General, who ended the Obama-era policy that effectively allowed states to legalize marijuana and still staunchly opposes what states like Nevada are doing. Congress needs to take action and put an end to this uncertainty for businesses and consumers.
A majority of Nevadans made it clear at the ballot box in 2016 where we stand on this issue, and states should be able to legalize and regulate marijuana as they see fit without interference or roadblocks. It's now up to Congress to work together and advance this mandate from voters, and that's what I hope we can accomplish and I will keep the pressure on to make sure it happens.