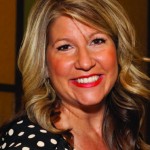 Beth Schwartz
Sep 13 2021 . 9 min read
Las Vegan Kema Ogden has built her life around taking care of people. "A big passion of mine is the community," she explains. "I was involved in community service and advocacy work even through college. So, when I had an opportunity to start doing programs in my gym for health and wellness education, I did that and started bringing kids in to focus on the full circle of health, mental wellness, as well as physical health. And that's how it started."
Now at 45 years old Ogden juggles three entities that fit together serendipitously to achieve one common goal: making the Southern Nevada community a better place while providing the underserved with a helping hand. Those in the cannabis world know her as one of the owners of Top Notch The Health Center (THC), a dispensary located on Stephanie Street in Las Vegas. She is also co-founder of Ogden Family Foundation, a Las Vegas 501(c)(3) nonprofit organization established in 2008 that provides, among other programs, an After School Enrichment Program called the Ogden Club and a Youth Football Camp to expose and reinforce basic football fundamentals and provide health and wellness education. Finally, Ogden is Executive Director of Community Outreach Medical Center (COMC), a nonprofit clinic founded in 2005 which provides comprehensive healthcare services through an integrated care model.
Of the three, it's this last entity that has found its services most crucial in a semi post-COVID pandemic world. In February COMC was awarded a $3.2 million grant from the Substance Abuse and Mental Health Services Administration (SAMHSA) to become a Certified Community Behavioral Health Center and a fully integrated care clinic. "Our focus is to be one of the few certified clinical behavioral health centers with a physical health component. So, the goal of the city is to really bring in integrated care because mental health is a big issue right now with COVID. This need was an urgent grant situation, and we were one of the recipients," explains Ogden. "We are now developing a large behavioral health and substance abuse program along with our clinical program so that the Ogden Family Foundation is able to support the clinic by helping to provide physical health services as well as a partnership. My goal was to just bring these things together into the community where we really focus on fitness, wellness, and create a full circle of health together."
Top Notch THC is also a key piece of Ogden's big-picture puzzle to provide wellness support to the Southern Nevada community. "We sponsor a lot of education pieces, specifically around cannabis education and helping patients that are in need get those holistic options as well, especially with the substance abuse grant now coming into play. Because as we know cannabis is more of an exit drug so, it really comes together in all areas of support between the different organizations that I'm involved in and getting everybody involved in community service and community work and giving back. That's been our formula from the beginning of Top Notch—taking care of people because they'll take care of us and they have come to support us, they shop at our store, they follow us and what we do, and I think they trust us to know that we're looking out for their best interest as opposed to just out there trying to make money."
When Ogden made the decision to apply for a medical marijuana dispensary license in 2014 it was as an extension of what she was already doing. "I felt like it was a no-brainer transition. I owned a gym so was in health and wellness. I had a nonprofit doing service in the community and health and wellness education. So, I did feel like this was a natural transition for me to get into cannabis because we were medical first," Ogden explains of opening the doors of medical dispensary Top Notch THC in August 2016. "It was a continuation of what I was already doing to support the community. But it allowed me to do it on a larger scale and bring different programming into health and wellness because as fitness and wellness that's holistic care. That's holistic therapy. So is cannabis. So, it was just a natural transition, which is why I felt it made a lot of sense for me to be granted a license to continue to do what I have been doing."
Her entry into the cannabis industry has proven to be gratifying. "Now when I see patients walk into Top Notch and they're no longer taking painkillers or they're starting to get off of them or they're dealing with reducing anxiety medication that really fulfills a lot in me. It really makes me happy to see that we're helping people and no matter how you slice it, my belief is that cannabis is medicine regardless of what you take it for. You just so happen to be taking it for something medically or not but it's still medicine, no matter what. So, to see how that helps people and changes their lives is gratifying."
Raised with pastors on each side of her family, Ogden's desire to help others was baked into her DNA. "My grandmother, on my mom's side, was always very community based, she went and did volunteer work in prisons, visited hospitals. It was just very much in my background and my family to see my grandparents really dig in and help people who needed it the most. So, in college it was very easy for me to get involved in an organization called Sigma Gamma Rho sorority and we really did a lot of community work.
"Once I graduated, that's when I decided to just continue the philanthropy piece on my own and start my own programs and stay focused on the community. I was able to bring my kids from basically when they were born they've been doing community work. I really feel like it's our duty to motivate and mentor the next generation to continue to do this and give back. So, we've had programs that really inspire kids to give back and pay it forward."
Ogden has also been on the receiving end of community programs. "There's been different times in my life and in the lives of my family members when we have had hard times. We had to use support at different times throughout my childhood and it helped. My mom was a single parent when I was growing up and there were times where she needed support," reveals Ogden. "So, it's very important to have programs to level the playing field for people who systemically are not in a situation to have equal access to things. So, I think it's very important that we help create those opportunities for people. And," she adds, "all around it just helps the economy. At the end of the day, it's going to end up helping you and whatever business you're in, or your taxes, or the economy—it just comes full circle. So that's what I believed and that's why I focused on that demographic, and I continue to do so."
COVID-19 and the ensuing pandemic has put a halt to many of the Ogden Family Foundation programs. "We've had to reevaluate and shift our initiatives and what we can do now. We were doing afterschool programs, literacy programs—we would bring them together at schools, we did that for almost nine straight years. But right before COVID hit we could not go into schools and do those programs. We did a fitness summer camp every year. During COVID we had to kind of shift that as well."
Instead the Ogden Family Foundation has transitioned its focus to fitness integrated therapy in partnership with the new programming that COMC is developing through its recently received SAMSHA grant. "As they (COMC) focus on programs that are actual therapy type programs or workshops, we will be helping and supporting on the fitness piece offering things like yoga that's an alternative holistic method instead of therapy or medication."
As part of the SAMHSA grant, COMC must service nine core areas, which includes: crisis mental health; screening, assessment and diagnosis; patient-centered treatment planning; outpatient mental health and substance-use; outpatient clinic primary care screening and monitoring; targeted case management; psychiatric rehabilitation; peer support, counseling and family support, and intensive mental health care for those serving in the military and veterans.
"We have such big needs here in Nevada—mental health is a huge issue right now, and nationally, substance abuse, the homeless population as well. Our end goal is to just really help make a dent in what you're seeing and try to reverse some of the issues that are going on with homelessness, and the support and resources that are needed to get people off the streets or get their mental health right or get them access to resources so that people can be more sustainable themselves," Ogden says. "So, I really hope to see that we can get more help into the community to get people off the street, get people the mental health services that they need, and just keep growing this so that Nevada can really be a safe place for people to live and feel healthy."
Although an ambitious goal to achieve, Ogden has
all the right pieces in place now to complete the circle her family started.
The Ogden Family Foundation's 6th Annual Ogden Charity Golf Tournament will take place Monday, September 20 at Siena Golf Club. Proceeds will benefit Foundation community programs, with emphasis on physical health and overall wellness, including new programming for behavioral-health and substance-abuse services with community partner Community Outreach Medical Center (COMC). To support the Ogden Family Foundation while hitting the links and participate in a fun-filled day with celebrity guests, live music, an auction and raffle prizes, register at: ogdencelebritybowl.com. Siena Golf Club registration begins at 7:30 a.m. with tee time at 8:30 a.m.