Derek Connor
Mar 01 2018 . 6 min read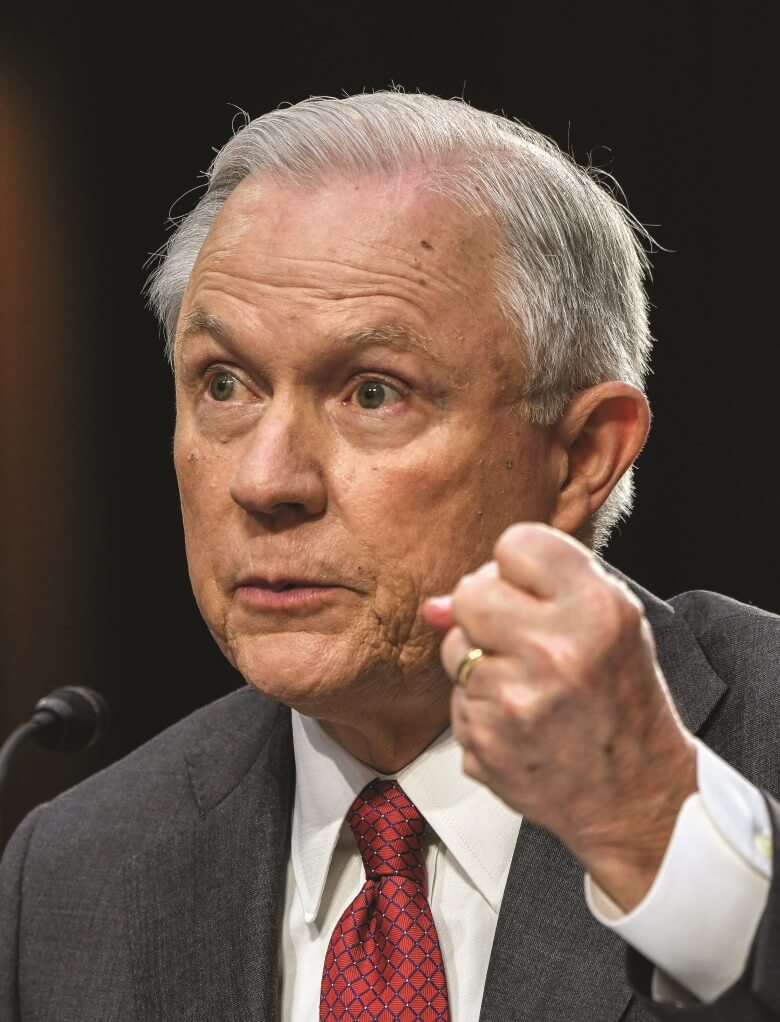 After apparently solving every other pressing issue at a federal criminal level, U.S. Attorney General Jeff Sessions has officially rescinded the "Cole Memo," which was largely credited with allowing the marijuana industry to flourish in states like Nevada where marijuana is legal pursuant to state law. So, what exactly was the Cole Memo and what does Sessions' action have to do with Nevada's marijuana industry going forward?
The Cole Memo was a memorandum distributed to all U.S. Attorneys by Deputy Attorney General James Cole on August 29, 2013. The Cole Memo was not binding legal authority; it did not legalize marijuana at a federal level but simply provided guidance to federal prosecutors in states where marijuana is legal. The Cole Memo provided eight priorities for the enforcement of federal marijuana laws including:
• Preventing the distribution of marijuana to minors;
• Preventing revenue from the sale of marijuana from going to criminal gangs and cartels;
• Preventing the diversion of marijuana from states where it is legal under state law to other states;
• Preventing state-authorized marijuana activity from being used as a cover or pretext for the trafficking of other illegal drugs or other illegal activity;
• Preventing violence and the use of firearms in the cultivation and distribution of marijuana;
• Preventing drugged driving and the exacerbation of other adverse public health consequences associated with marijuana use;
• Preventing the growing of marijuana on public lands;
• Preventing the possession of marijuana on federal property.
The Cole Memo presumed that states would enact strict regulatory schemes to ensure that the above listed activities were curtailed. By and large, most U.S. Attorneys adhered to the terms of the Cole Memo and prosecution of state legal marijuana entrepreneurs and customers was relatively rare so long as businesses adhered to the terms of the Cole Memo. While it did not change marijuana's status under federal law, the Cole Memo was arguably the first major step by a federal agency to relax its marijuana policy. Sessions' decision to tear up the Cole Memo sent shockwaves through the marijuana industry and has left many wondering whether they will be facing criminal prosecution.
So, what does the rescission of the Cole Memo mean for Nevada's cannabis industry moving forward? The short answer is that we really don't know. In the near term, it will most likely be business as usual; long-term is anybody's guess. We can be certain of a few things though: the cultivation, possession, and distribution of marijuana (and products derived therefrom) remains illegal pursuant to United States federal law. Under federal law, marijuana is just as illegal as it was before, during and after the Cole Memo. Nevada state law cannot trump (no pun intended) state law when the two are in conflict pursuant to the supremacy clause in the United States Constitution (see, U.S. Const. art. VI, cl. II). Until marijuana is legalized at a federal level, the threat of criminal prosecution (among other legal ramifications) remains for anybody that produces, sells or uses marijuana.
We also know that the individual U.S. Attorneys have a lot of prosecutorial discretion in their districts. Consequently, even with the Cole Memo's demise, U.S. Attorneys in states where marijuana is legal could continue to take a hands-off approach. Of course, the opposite is also true.
So, what is Nevada's U.S. Attorney likely to do? Well, we don't really know because we don't have a permanent U.S. Attorney in place right now. With the change in the presidential administration, many U.S. Attorneys either resigned, were requested to resign, or were fired by the incoming Trump administration. Nevada's longtime U.S. Attorney, Daniel Bogden, who was originally appointed by President G.W. Bush (and reappointed by President Obama), was asked to resign during the transition to the new Trump administration.1
In March 2017, First Assistant U.S. Attorney Steven Myhre took Bogden's place in the interim. Then on January 3, 2018, Attorney General Sessions appointed a federal prosecutor out of Texas, Dayle Elieson, to act as the interim U.S. Attorney for Nevada.2 Elieson has prosecuted cases in both state and federal court; she received her J.D. from Brigham Young University and her B.A. in English from University of Texas at Austin.
Some local news outlets saw Elieson's appointment as a slap in the face to Nevada's Republican Senator Dean Heller because traditionally, the Justice Department has worked with home-state senators within the president's party to locate a candidate for presidential appointment and confirmation by the Senate.3 It is unclear what actions Elieson will take with regard to marijuana enforcement during her tenure in Nevada, but if she chooses to pursue criminal prosecution against marijuana entrepreneurs, there is very little that can be done to stop her. It should be noted however, that Elieson is currently serving in an interim capacity pursuant to Sessions' authority and full-time appointments are subject to Senate approval. We don't know if Elieson will be the nominee for the permanent U.S. Attorney for Nevada or if someone else will be nominated.
Moving forward, most marijuana entrepreneurs and consumers will likely take a wait and see approach. Until there is guidance from the U.S. Attorney's office in Nevada, it is likely to be business as usual at state legal marijuana establishments. We can hope that the U.S. Attorney will not deviate greatly from her predecessor's enforcement policies. Nevada voters have unquestionably made their decision regarding marijuana law and we can hope that the U.S. Attorney will respect the will of the people and focus enforcement policies on other more serious crimes in our community.
If any good has come out of Sessions' actions, it has at least started conversations regarding marijuana decriminalization at a federal level. Several bills have been put forward, some by Nevada legislators, to protect our cannabis industry and to reform marijuana at a federal level (see page 29).
Until we have true reform of our federal marijuana laws, the threat of criminal prosecution will remain in place, no matter how many memos are issued or discarded during the changing administrations.
Sources:
1 Reno Gazette Journal article: http://www.rgj.com/story/news/politics/2017/03/13/us-attorney-nevada-gone-after-mass-resignation-request/99145454/ on March 13, 2017.
2 Department of Justice memo: https://www.justice.gov/usao-nv/pr/attorney-general-jeff-sessions-appoints-dayle-elieson-interim-united-states-attorney on January 8, 2018.
3 Las Vegas Review-Journal article: https://www.reviewjournal.com/local/local-nevada/choice-of-texan-as-nevada-us-attorney-breaks-from-tradition/ on January 5, 2018.
If you have questions about how Sessions' decision will impact you, please contact us at 702. 750.9139 or visit www.connorpllc.com.