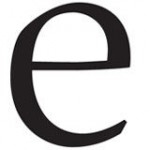 elevateNV
Jan 01 2017 . 10 min read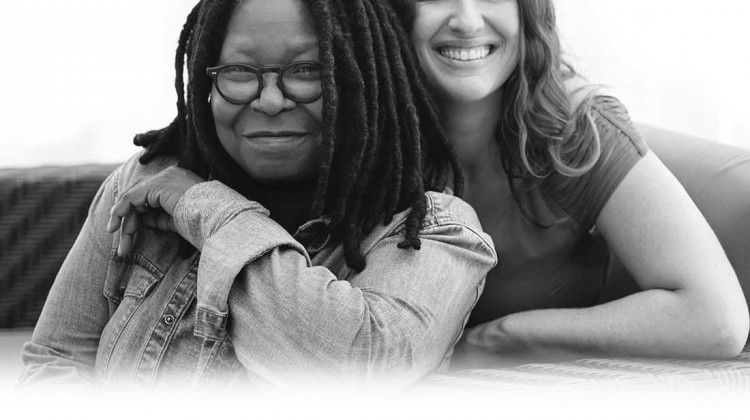 By Julie Vigil
Photography by Timothy White 2015
No one really likes to talk about it and no one really likes to go through it. It's messy and inconvenient and it comes with a slew of unwelcome side effects: abdominal and lower back pain, headaches, weight gain, nausea, diarrhea, inflammation, swelling, bloating, depression, aggression, and moodiness, to name a few.
Worst of all, it's too-often stigmatized, even in our modern world. It's not spoken of in polite conversation, and those who suffer and dare complain are either gas-lighted and expected to deal with it, offered some over-the-counter pills and banal comfort tactics, or — worst-case scenario — are candidates for any number of expensive, invasive surgeries.
It's no secret we're talking about menstruation. Periods can be a bitch but they're also a beautiful gift that lets women know we can make babies. And that truly is a miracle.
But when women — for the better part of 40 years, from puberty to menopause — have to endure a week-long, once-a-month thrill ride, is it too unrealistic to expect our 21st century technology and healthcare to offer some actual relief, let alone offer us a true remedy?
Power that doesn't stop with a period
Our periods are supposed to be this beautiful thing, but who else is thinking Aunt Flo could use some better PR? She needs spin, a slogan, a positive image — and some serious products that will comfort and soothe us, ya know, stuff that'll give ladies some TLC when we're in our PMS world. Or better yet, give us some THC when PMS symptoms flare.
We don't think that's too much to expect. Thank the goddesses, Whoopi and Maya
don't either.
Comedienne, actor, "The View" host, and medical marijuana user and advocate Whoopi Goldberg joined forces with award-winning Om Edibles canna-business owner and infuser Maya Elisabeth to create a signature line of products designed specifically for relief from menstrual discomfort. Called Whoopi & Maya Medical Cannabis (whoopiandmaya.com), the line of period pleasers come in four applications: Soak, Savor, Rub, and Relax.
"The whole line was Whoopi's idea," says Elisabeth. "She realized that more than half the population — 51 percent approximately — are experiencing an extreme discomfort one week out of every month, on average. And what an opportunity that is for us to create a product line for women to find relief and enjoy, have self-care, truly take care of themselves, and participate in something that is actually good for them, all while relieving menstrual discomfort. Cannabis is such a great ally for women. It's such a powerful women's herb and so many women I know, myself, of course, included, rely heavily on it for relief."
The Whoopi & Maya products are created by women for women and their unique needs during their cycles; however, that's not to say these products can't be enjoyed by men, too. Each one is made with all-natural, organic ingredients without any preservatives or synthetic fragrances.
"Cannabis does not discriminate," muses Elisabeth. "She is so unconditionally loving and giving and generous and healing, whoever should decide to partake in any of these products will find relief — and I promise you won't get a period from it.
"Our fragrance, Amber Moon, is so appealing to both sexes, it is very unisex-y; men love it, women go crazy," Elisabeth continues. "The chocolate, there's nothing wrong with men loving chocolate. I actually offer it under Om, it's not a gender-specific product. The salt will bring anybody and everybody relief. Even the tincture will totally bring you relief and have some health benefits too, although I do believe the tincture is better for women because of the herbs that are in there."
Herb's the Word
The duo's medical cannabis products are focused on easing targeted period needs by blending the best of traditional comforting practices — like soaking in a hot bath or applying a soothing muscle rub — with the healing help of either CBD or THC and specific essential oils and herbs.
The essential oils and herbs divined for the proprietary blends come from the creative endeavors of partner and herbalist Alexis Gandara. On the company's website, Gandara explains how herbs play an important role in our well-being: "Herbalism has a big effect on the mind, the body, and emotions. Herbs can help us in a variety of ways: by granting relaxation, offering pain relief, reducing muscle cramping, strengthening immunity, and stimulating the senses. These physical effects also improve our mood and well-being. They invite us to honor ourselves. Feeling good and smelling good always help this out."
Combining cannabis with all these powerful essential oils and healing herbs are intentional because they each bring benefits to the table. And since we have more than 200 cannabinoid receptors all over our bodies, cannabis is the ideal ingredient to relieve so many of our cycle symptoms.
"Cannabis is an analgesic — when used topically — which means it helps with pain," Elisabeth explains. "And when you take it internally, it changes your relationship to pain, the way your body is perceiving pain. On top of that, it's great for mood stabilization, anxiety, and depression. It is also helpful for nausea. It's a powerful anti-inflammatory and can help you sleep. It's such a miracle cure-all! All with no negative side effects. What are the side effects? Happy, hungry, tired?"
Bath Balm
Like your own mother might suggest, Elisabeth says a nice Soak is good for relieving stress and anxiety associated with menses. Hydrotherapy combined with aromatherapy ease PMS, aches and pains while lavender calms your entire nervous system. Plus the heat from the water makes your body release melatonin, which makes you tired, and the magnesium in the salts draw the toxins out, the ones that make you sore. One of the most efficient ways to receive magnesium is through an Epsom salt soak.
"Your colon is like a sponge and it's constantly absorbing so when you sit in these magnesium salts, Epsom salts — which have been bringing athletes relief for thousands of years because they relax the muscles — it literally is like applying a topical to your uterus.
"I think these baths are in a category of their own," she adds. "A topical affects you locally, an edible affects and alters your whole system, but the soak is doing both. It's not really getting your head high, but it's relaxing you, taking away anxiety, and the effect on the body is super. You just get so relaxed."
Savor the Flavor
Medicinal cannabis chocolate is genius. First of all, what woman doesn't like chocolate, especially at that time of the month? We crave it because there's iron in chocolate and our bodies are losing iron from blood loss during our periods. Chocolate is also full of micronutrients and it stimulates the release of serotonin and endorphins, both associated with feelings of comfort.
"Raw cacao is the highest antioxidant-containing food on the planet. Plus, it is delicious and decadent. Savor is available in THC and CBD," Elisabeth says. "It is six ingredients that you can pronounce: raw cacao butter, raw cacao powder, raw agave, coconut oil, sea salt, and cannabis. They are all organic, fair trade, gluten-free ingredients.
"You can make it into a drink," she adds, "it's very versatile. We like to add hot water mixed with hot hemp milk (or any milk or milk alternative of your choice), but we ask that people don't boil it or microwave it because it is a raw, living superfood and that will kill its magic. You can also put it on fruit, nuts, toast, you can eat it plain with a spoon. We have not been disappointed with any of the creations so far."
Rub for Relief
The tincture and the salve are multi-herbal creations. The salve is a beeswax base and it's made with White Willow Bark, which is an analgesic just like cannabis (it's actually the first herb that was used to make aspirin); it also contains Cramp Bark, which targets cramping; St. John's Wort, which is great for mood elevation; and chamomile, which is very calming in an aroma-therapeutic way. Plus you get that whole layering of essential oils.
"Topicals have an incredible ability, when combined with the proper carrier oils, to go really deep and penetrate your system," Elisabeth says. "Studies have found that cannabis topically can help treat things like endocarditis and go deep inside your internal organs. We do a proprietary blend of carrier oils that are also health beneficial and carry the medicine deep within your body."
A Tincture for Today
The tincture is a versatile product all on its own. You can use it sublingually or add it to a beverage of your choice. It is designed as an analgesic to take away pain so you can work and stay active. Depending on how much THC you want, which is clearly marked on the bottle, you can decide your serving size.
Alongside the cannabis are a powerful combination of herbs, such as Raspberry Leaf which is a uterine toner; Motherwort and Passionflower, both of which are very relaxing and sedative; Elderberry, which enhances the immune system; and Cramp Bark, which as its name implies, relieves cramping.
"The tincture holds an extremely special place in my heart," Elisabeth says, "because we've gotten multiple testimonials back from women saying that their next cycle has been improved. When a women's next cycle is shorter in duration, with brighter blood and less cramping and less pain — that blows my mind because you're moving from acute symptom relief to an overall lifestyle enhancer and that is definitely attributed to the herbs that are in that tincture."
Mixing Elixirs
Choosing which Whoopi & Maya product to use, whether to include THC or CBD, and how much medicine you use, are individual decisions. The CBD products and the topicals are not psychoactive while the THC cacao and the THC tincture are psychoactive.
The Whoopi & Maya line is about versatility and options and relief on all different levels, and it's made so you can use a product alone or in harmony with the others.
"There's nothing wrong with drinking the chocolate while you're in the bath...and then applying the salve," she says. "There's nothing wrong with using the tincture and the salve. Depending on what your day is looking like, if you're at work and you're in a lot of pain and you don't want to feel altered and have a big meeting coming up, then the CBD chocolate would be a great choice."
With Whoopi & Maya products on the market in California (with the possibility of branching out to other states including Nevada), there's hope on the horizon for more women and their monthly visitor. Anything that can effectively address so many symptoms and can even anecdotally hint at making your next period easier is a big win in any woman's playbook.
"Cannabis miracles are real and sometimes all it takes is a topical," sagely advises Elisabeth.
Looks like Aunt Flo found her new slogan.