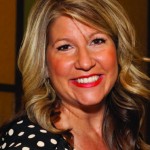 Beth Schwartz
Jun 14 2021 . 5 min read
I'll be the first to admit it. I really like CBD. I like it in my water. I like it in my face serum. I like it my nightly tincture. I like it in my body oil. I like it in my mascara. I like it in my lipstick and lip balm. I like it in my sunscreen. I like it in my coffee. You don't have
to be Nancy Drew to figure out I may be a little bit obsessed with CBD.
For those who have been living under a rock for the past few years this may have escaped you, but the decades' long reign of THC (tetrahydrocannabinol) has been unseated by a young whippersnapper. CBD (cannabidiol) has popped onto the scene and seamlessly become the up-and-coming cannabinoid, overtaking THC in popularity in a manner of such expediency and so wide sweeping it may be in danger of being labeled cheugy.
A lot of its popularity has to do with CBD being the kinder, gentler cannabinoid. Unlike THC, it doesn't cause psycho-activity. Without the high, what's the point you may ask? One of its primary benefits is having anti-inflammatory properties. It not only helps with pain because of its anti-inflammatory abilities, but it possesses the potential to heal just about any low-level ailment you might be suffering from. Over the years I have used it topically to treat a sprained ankle, as a salve on a wicked sunburn, to get rid of a rash, for headaches, and often apply it to the bottom of my feet if I'm going to wear heels to keep soreness at bay.
I became a CBD convert purely by accident. (Isn't that what they all say? Wink.) It was five years ago that I was offered a trial of a CBD oil facial serum—persuaded by the huckster's claim that it would potentially eliminate fine lines and wrinkles. I immediately applied copious amounts of it to my face with high hopes for a Benjamin Button experience. Instead, I enjoyed more of a Rip Van Winkle scenario. Merely applying CBD oil to my face, specifically my under-eye area, led to the best sleep I had in years.
At first, I didn't make the connection. But after speaking to a cannabis nurse, she assured me it was the CBD. After more research I became a believer. "CBD is commonly used to address anxiety, and for patients who suffer through the misery of insomnia, studies suggest that CBD may help with both falling asleep and staying asleep," explains Peter Grinspoon, M.D. of Harvard Medical School.
For this insomniac that was enough for me to further investigate what else this little-known cannabinoid could do to promote my health and wellness. Turns out it is also an elixir for anxiety and depression, showing antidepressant-like effects in several animal studies. This is because CBD has the ability to act on the brain's receptors for serotonin, a neurotransmitter that regulates mood and social behavior. It has also been shown to aid with cancer-related symptoms, reduce acne, offer neuroprotectant properties, and benefit heart health.
I'm not the only one who has discovered the magic of CBD. Hence, its addition to every product you think it would probably be a natural fit for, and even some that it wouldn't. Because it is so ubiquitous—I have seen it for sale at art fairs, farmer's markets and in spas—it has made my ability to use it in multiple formats both easy and seamless.
But the question then becomes: How much CBD is too much? According to a report from the World Health Organization, "In humans, CBD exhibits no effects indicative of any abuse or dependence potential…. To date, there is no evidence of public health related problems associated with the use of pure CBD."
However, CBD is not without its downsides. "Side effects of CBD include nausea, fatigue and irritability. CBD can increase the level in your blood of the blood thinner coumadin, and it can raise levels of certain other medications in your blood by the exact same mechanism that grapefruit juice does," says Dr. Grinspoon, who adds, "We also don't know the most effective therapeutic dose of CBD for any particular medical condition."
Aaahhhh…there it is. What is an effective dose of CBD? It is in just about every lotion and potion I slather on or pour into my body. The Food and Drug Administration (FDA) has its own thoughts on the matter, releasing a statement in December 2019 that based on a lack of scientific information, the regulator cannot conclude that CBD is "generally recognized as safe among qualified experts for use in human and animal food."
Although the FDA does not evaluate or regulate CBD, except for Epidiolex, a treatment for severe forms of childhood epilepsy, its statement goes on to say: CBD has the potential to harm you, and harm can happen even before you become aware of it.
• CBD can cause liver injury.
• CBD can affect how other drugs you are taking work, potentially causing serious side effects.
• Use of CBD with alcohol or other drugs that slow brain activity, such as those used to treat anxiety, panic, stress, or sleep disorders, increases the risk of sedation and drowsiness, which can lead to injuries.
• Male reproductive toxicity, or damage to fertility in males or male offspring of women who have been exposed, has been reported in studies of animals exposed to CBD.
As you can imagine, this revelation has left yours truly in quite a quandary. Should I stay the course and stick with my current CBD regimen? Or do I cut back on my precious sleep and beauty aid?
Or perhaps it is time to switch things up and shop around for another cannabinoid. I've been hearing good things about delta-8 THC, the less psychoactive little brother to delta-9 THC. Just this week I received a pack of delta-8 infused gummies and bottle of tincture…