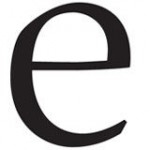 elevateNV
Sep 17 2020 . 4 min read
With the surge of bready aromas emanating from kitchens amidst the Covid-19 crisis—even causing a flour shortage at one point early in the pandemic—it would be remiss of us not to include a recipe for the most classic of edibles: the pot brownie. People stuck in quarantine mode have been baking banana bread by the bundles and even experimenting with sourdough starters, so why not dive in and try making the holy grail of homemade edibles?
We thought there was no better recipe to use than one from the doyenne of domesticity Martha Stewart. She gets her weed cred from her late-night VH1 cooking show with Snoop Dogg, "Martha & Snoop's Potluck Party Challenge."
An easy way to elevate your brownies is to use hash oil or honey oil. You can melt it slowly into the butter/water (just like you do when making cannabis butter), let the butter melt for 20-30 minutes, pour into a container and refrigerate. Several hours later the butter is solidified and ready to be used. No need for straining as with making traditional canna-butter.
For newbies interested in avoiding the guesswork of making your own cannabis-infused oil, try using an activated oil, like distillate, in your brownies. The benefit of buying a distillate is that it is easily portioned out and has a specific THC or CBD percentage. One gram (1000 mg) of distillate that is 97% THC contains 970 milligrams of THC. If 10 milligrams is considered a standard dose, you have approximately 97 edibles in that syringe of distillate.
The most important thing to remember when making pot brownies is to ensure the cannabis oil is thoroughly mixed into the batter so every brownie offers a consistent dose.
You definitely don't want all of the oil to be condensed into one brownie.
Brownie Ingredients:
4 large eggs
⅔ cup cannabis-infused oil
2 cups sugar
1 ½ cups all-purpose flour
3 Tbsp cocoa powder
1 tsp baking powder
½ tsp salt
1 cup chopped pecans
1 tsp pure vanilla extract
Brownie Directions:
Preheat oven to 350˚F. Butter a 9" x 13" baking pan; set aside.
In the bowl of an electric mixer fitted with the paddle attachment, beat eggs on low speed. Add canna-oil and sugar, beating for 10 minutes.
Meanwhile, sift together flour, cocoa, baking powder, and salt. Gradually add egg mixture, beating just until combined. Stir in pecans and vanilla.
Pour batter into prepared baking dish. Bake until edges just start to pull away from pan, about 35 minutes. Transfer to a wire rack to cool. Spread icing over brownies; allow to set before serving.
Icing Ingredients:
1 large egg
2 ½ cups confectioners' sugar
2 tsp cocoa powder
1 tsp pure vanilla extract
2 Tbsp butter, melted (use cannabutter if greater potency is desired)
Icing Directions:
In the bowl of an electric mixer fitted with the paddle attachment, beat egg with 1 cup sugar on low speed. With mixer running, add 1/2 cup sugar and cocoa into egg mixture; mix well. Add remaining 1 cup sugar, vanilla, and butter; beat to combine.
Source: Martha Stewart
Note: The amount of cannabis oil specified in this recipe is a very loose suggestion; the actual amount you use should be modified based on the strength of your cannabis oil and the potency you desire. Dosing homemade edibles can be tricky, so the best way to test for potency is to start with one portion of a serving, wait one to two hours, then make an informed decision on whether to consume more. Always dose carefully and listen to your body, and never drive under the influence of cannabis.