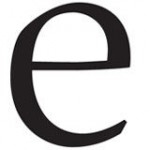 elevateNV
Jul 03 2018 . 4 min read
by chef Celena Esquer, a.k.a. the Blaz'n Chef, .cannabisfreshfoods.com
With red, white and blue swirling through our patriotic collective in great abundance this month, we decided July's Cooking with Cannabis should be a dessert that paid tribute to all things stars and stripes and unequivocally American. Additionally, we would be remiss if we didn't pay homage to National Strawberry Sundae Day (July 7) and National July
Belongs to Blueberries Month. So, we tasked chef Celena Esquer with the job of concocting a strawberry and blueberry infused sundae to beat the heat while at the same time is sparked with both a bit of patriotic flair and wholesome berry goodness. And we aren't gonna lie, cooling off with an iced dairy treat sounds like the best way to take on a shimmering hot summer day in the Mojave. If you don't want to make your own ice cream or don't have time, you can always substitute for store-bought ice cream and swirl your sauce into that. Either way, Happy Fourth of July -- we hope it's a blast!
Homemade Vanilla Ice Cream
Ingredients:
2 cups milk
½ cup whipping cream
2 tsp. vanilla extract
1 cup granulated sugar
1 pinch of salt
1 gram of shatter or decarboxylated flower
1 cup vegetable glycerin
Ice Cream Instructions:
In a medium-sized bowl, add all your ingredients and whisk together until sugar is completely dissolved. Cover and chill in freezer for two hours or until firm. If you are using an ice cream maker, after two hours put it in ice cream maker and mix up until you have a perfect consistency and leave in freezer until firm.
To make tincture, procure a small oven-safe glass bowl and add shatter covering with foil or lid. Preheat oven to 250°. Once oven is ready, put shatter in and set timer for 25 minutes. When timer goes off remove shatter and set aside to cool. Do not remove cover until shatter is completely cool. In a double broiler add decarboxylated flower or shatter (I am using one gram of shatter) to one cup of vegetable glycerin and simmer on a low heat for 15 to 20 minutes or until thoroughly combined.
Blueberry Sauce Ingredients:
2 cups fresh blueberries
1 cup water
½ cup sugar
1 tsp. vanilla
½ cup infused vegetable glycerin
(You will also need a can of whipped topping for this recipe.)
Strawberry Sauce Ingredients:
2 cups fresh strawberries
1 cup water
½ cup sugar
1 tsp. vanilla
½ cup infused vegetable glycerin
(You will also need a can of whipped topping for this recipe.)
Sauce Instructions:
In separate pans, add strawberries in one pan and add blueberries to the other. Add all ingredients to each pan except vegetable glycerin. Simmer until strawberries/blueberries are soft enough to blend. Set aside and let cool for five minutes, add strawberry mix into blender and blend until you get a sauce consistency. When done, add back into your strawberry pan and follow the same instructions for the blueberry sauce. Once both sauces are back in their separate pans, add ½ cup of infused vegetable glycerin to each sauce and simmer until sauce has a thicker consistency for a sundae and refrigerate.
Ice Cream Preparation:
Pull your ice cream out of the freezer and let it sit on counter until ice cream is somewhat soft. Choose one of the sauces to swirl into your ice cream. Pour it onto your ice cream with the help of a spatula, then using a spoon slowly swirl sauce into your ice cream and put back in freezer until firm.
Kush Sundae Assembly:
Using your choice of a sundae glass, add 2 Tbsp. of graham crackers to the bottom of the glass followed by three scoops of ice cream, then add 2 Tbsp. of your sauce and drizzle with some whipped topping. Add three more scoops of ice cream and 2 more Tbsp. of sauce, then add one more layer of whipped topping. Garnish is optional; choose from mini chocolate morsels, chopped peanuts, mint leaves, or fresh chopped strawberries/blueberries.
Please remember when cooking with medicinal cannabis you are cooking with a medicine and the medicine amount and portions of the food ingested should always be taken into consideration. Always start out with small portions or doses and wait 30 minutes to an hour before eating any additional portions of food that has been medicated.