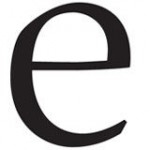 elevateNV
Oct 13 2020 . 4 min read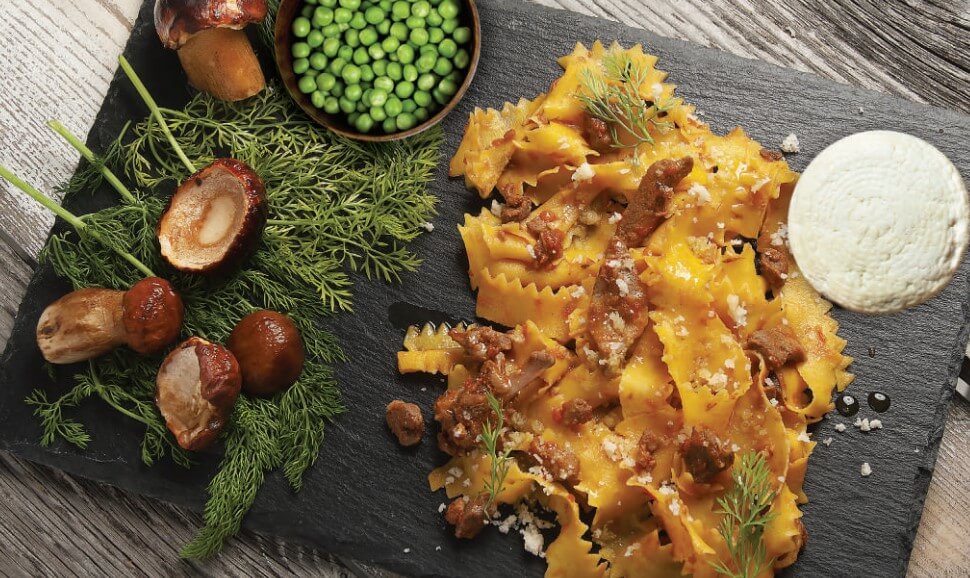 courtesy of chefs Laurie Wolf and Melissa Parks
October 17 is National Pasta Day. There are many fun ways to celebrate the popular carb including inventing your own pasta shape. There are approximately 350 different types of pasta around the world, so mimic your favorite one or invent a unique pasta shape. Other ways to celebrate could include hosting a spaghetti dinner or indulging in your favorite pasta dish. Another way to celebrate the day is trying out a new recipe such as this delicious canna-infused recipe from "Herb: Mastering the Art of Cooking with Cannabis."
Ingredients (makes 4 servings):
14 ounces wild mushrooms, (i.e. chanterelles, morels, maitakes or whatever is seasonal)
¼ cup extra-virgin olive oil
2 shallots, minced
1 garlic clove, minced
4 ounces goat cheese, at room temperature
½ cup vegetable stock
sea salt and freshly ground pepper, to taste
1 lb. pappardelle
1 10-ounce package of frozen peas, thawed and drained
3 tablespoons freshly grated Parmesan cheese
zest and juice of ½ lemon
4 tsp. rémoulade cannabutter*
¼ cup chopped Italian parsley, for garnish
Directions:
Rub the mushrooms gently with a damp paper towel to remove any dirt (do not run them under water—they will get soggy), and coarsely chop them.
Bring a large pot of liberally salted water to a boil for the pasta.
In a large skillet, heat the olive oil over medium heat. Add the shallots and sauté until they begin to turn light golden brown, about 2 to 3 minutes. Add the garlic and mushrooms. Sauté until mushrooms have softened, and released most of their liquid, about 5 to 7 minutes.
Stir in goat cheese. Add vegetable stock and reduce the heat to low. Simmer the mushrooms for 3 minutes, until most of the liquid has been absorbed, then season with salt and pepper.
Cook the pappardelle according to package directions. Reserve ½ cup of the water before draining pasta and set it aside.
Add drained pasta to the skillet with the mushrooms. Stir in peas, parmesan, lemon zest and juice, cannabutter, and keep stirring for 2 minutes until the sauce is thick enough to just coat the back of a spoon. (If needed, add reserved pasta water, 1 Tbsp. at a time to bring the sauce to the desired consistency.)
Just before serving, top with parsley and extra goat cheese.
*Rémoulade Cannabutter
Ingredients
(makes 1-1/4 to 1-1/2 cups; serving size is 1 tsp.)
1 cup cannabutter
1-1/2 Tbsp. dehydrated onion
¼ cup green bell pepper, seeded and finely diced
1 Tbsp. ketchup
2 tsp. olive oil
2 tsp. prepared fresh horseradish
1 to 3 tsp. Louisiana hot sauce
1 tsp. Worcestershire sauce
1-1/2 tsp. celery salt
Kosher salt and finely ground fresh black pepper, to taste
Directions
Bring your cannabutter to room temperature and blend in additional ingredients. This can be done by hand (with a fork or spoon) or in a food processor. To ensure even distribution, mix the butter for a least 1 to 2 minutes. If you use a food processor, be sure not to overmix (you don't want to heat the butter up too much).
Once the butter is thoroughly blended, transfer it to a piece of parchment paper or plastic wrap. Roll the butter into a log and wrap it tightly. Put it in a freezer zip-top bag before storing it in the fridge or freezer.
Chefs' note: Cannabutters should not be heated to a high temperature because a large percentage of the THC will evaporate resulting in a bitter-tasting, minimally medicated edible. Compound cannabutters can be refrigerated for one week or frozen for four weeks without losing their potency.
Please remember when cooking with cannabis you are cooking with a medicine and the medicine amount and portions of the
food ingested should always be taken into consideration. Always start out with small portions or doses and wait 30 minutes to
an hour before eating any additional portions of food that has
been medicated.