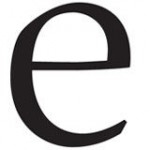 elevateNV
Aug 04 2017 . 6 min read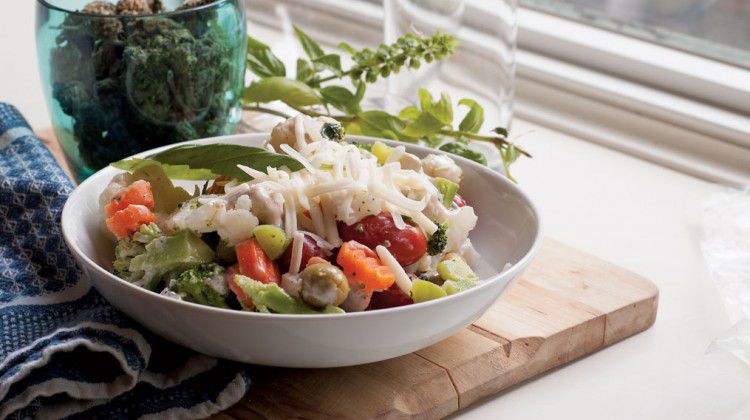 By chef Yzabetta Sativa 
In her newest cookbook, "Baked 2," chef Yzabetta Sativa has compiled over 80 cannabis recipes. Dividing them into dairy-free, gluten-free, sugar-free, and vegan recipes, Sativa's cookbook is for people who want to eat their high without sacrificing good taste.
Sativa was a lifelong smoker who found that ingesting cannabis prolonged the effects on her system and allowed her to avoid unhealthy smoke inhalation. As a chef, she recognized that others could benefit from healthier, diet conscious, and delicious recipes so she began supplying edible cannabis treats to Compassion Clubs and her experience eventually led to compiling this cookbook.
"What truly pushed me to write the cookbook was that I couldn't quit smoking cigarettes without stopping smoking pot as well," acknowledges Sativa on the cookbook's introduction page, who notes she hasn't smoked anything in over a decade. "When I started experimenting with different recipes to get high without the lung damage, I asked a lot of people to test my recipes with me and I discovered I wasn't the only one with a passion for edibles. Many people would prefer to eat pot rather than smoke it."
Cornucopian Vegetable Salad
Five-a-day in a brand-new way
INGREDIENTS:
1 head of broccoli, broken into florets 1 head of cauliflower, broken into florets 2 cups cherry tomatoes 1 medium English cucumber, sliced 1 medium Vidalia onion, thinly sliced 1 cup fresh carrots, sliced  1 cup ripe olives, drained and sliced 1/2 cup pimiento-stuffed olives 1/2 cup Mary Jane Mayo (see accompanying recipe) 2 Tablespoons red wine vinegar 3 Tablespoons fresh lemon juice 1/3 cup "Oregano" Oil (see accompanying recipe) 1 teaspoon Worcestershire sauce 1 teaspoon dried oregano 1 teaspoon dried basil 1-1/2 teaspoons white sugar 2 ground cloves garlic, chopped  2 cups mozzarella, shredded
Directions:
In a large salad bowl, combine broccoli, cauliflower, tomatoes, cucumber, onion, carrots, and both types of olives.
In a small bowl, whisk together Mary Jane Mayo, vinegar, lemon juice, "Oregano" Oil, Worcestershire sauce, oregano, basil, sugar, and garlic until evenly combined.
Pour salad dressing over vegetable mixture and toss to coat. Cover and refrigerate for at least 4 hours. Stir in the mozzarella just before serving.
---
Mary Jane Mayo
The real thing, now medicated
INGREDIENTS:
1 egg 1/2 teaspoon of finely minced garlic 1 Tablespoon of freshly squeezed lime juice 1 teaspoon of prepared Dijon mustard 3/4 cup of "Oregano" Oil (see accompanying recipe) sea salt and fresh cracked black pepper to taste 
Directions:
Mix egg, garlic, lime juice, and Dijon mustard together in a blender or food processor. Blend until smooth, then blend on low speed while pouring the "Oregano" Oil into the blender in a fine stream as the mixture emulsifies and thickens.
Keep refrigerated and be aware that one tablespoon of MJ Mayo is enough to get you baked.
---
"Oregano" Oil
An infusion with a real kick
INGREDIENTS:
2 cups of olive oil 1/2 ounce of good cannabis ground to a powder (grind the cannabis up using a coffee grinder)
Directions:
Place the powdered cannabis and oil in a regular crockpot. A mini crockpot
(11/2-quart) is best. Regular size crockpots are only good if you're making a lot of "Oregano" Oil at one time. Make sure the heat on the crockpot is on the lowest setting.
Heat the oil and powdered cannabis together in the crockpot on low for at least 12 hours, but ultimately for 24 hours, covered. Allow the oil to cool then strain through a strainer, lined with a layer of cheesecloth, into a large bowl. Twist the pulp in the double layer of cheesecloth to get out all the oil. Refrigerate to quicken cooling. When cool, pour the oil back into its bottle, or another clean bottle, making sure to label it; you don't want someone to mistake it for normal oil and accidentally dose themselves.
I personally don't strain the oil when it's done, if not out of abject laziness then for the added fiber to my diet. The only thing you have to be careful of, if you choose not to strain, is that 1/3 cup of "Oregano" Oil with powdered cannabis in it does not actually measure 1/3 cup of "Oregano" Oil. I measure 1/3 cup plus a bit more, if you will, to even out the score.
It used to be that people would use "shake" or low-grade pot for making "oregano" oil. However, more recent studies show that the superiority, potency and staying power of the final product are greatly improved by using good cannabis as opposed to "shake." In Canada we're able to purchase some wonderful hydroponically grown pot, which is my personal preference.
This "Oregano" Oil will keep a long time in the fridge and you can use it just as you would use any oil in any recipe, be it savory or sweet. You can enjoy it in the same regard that you would any other oil. Extra virgin olive oil is mostly used as a salad dressing and as an ingredient in salad dressings. It is also used with foods to be eaten cold. If uncompromised by heat, the flavor is stronger. It also can be used for sautéing.
---
Seafood Ragout
Featuring the best flavors of the sea
INGREDIENTS:
1/3 cup "Oregano" Oil (see accompanying recipe) 4 ground garlic cloves, minced 3 stalks of celery, chopped 1 large onion, sliced 1 (15-ounce) can of whole tomatoes 1 cup balsamic vinegar 1 lb. lobster tails 1 lb. sole fillets 1 lb. medium shrimp, peeled and deveined  3 Tablespoons lemon juice 3 cups Pinot Grigio 5 cups fish stock 2 bay leaves 3 sprigs of fresh basil leaves, roughly torn  4 Tablespoons fresh parsley, chopped sea salt and pepper to taste
Directions:
Cut lobster and sole into one-inch chunks. Combine lobster and sole with shrimp and lemon juice, set aside.
Heat "Oregano" Oil in a large stew pot over medium heat. Add garlic, celery and onions, cooking until translucent. Pour in tomatoes, vinegar, and wine and let liquid come to a simmer. Cook for about 10 minutes.
Pour in fish stock and add marinated seafood and fish along with basil, bay leaves, and parsley. Simmer ragout for about 20 minutes, until lobster has cooked through.
Season ragout with salt and pepper to taste. Serve immediately with crostini. This recipe is enough to get four people baked.
Please remember when cooking with medicinal cannabis you are cooking with a medicine and the medicine amount and portions of the food ingested should always be taken into consideration. Always start out with small portions or doses and wait 30 minutes to an hour before eating any additional portions of food that has been medicated.