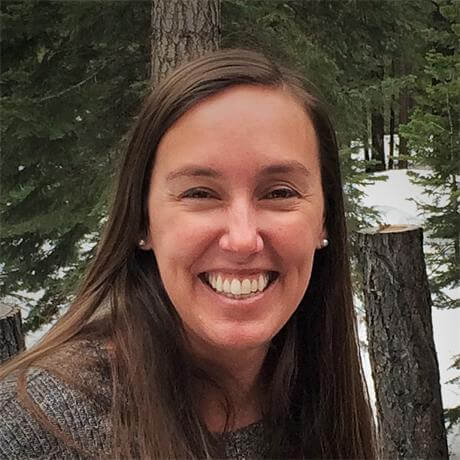 Kayla Anderson
Jun 13 2018 . 9 min read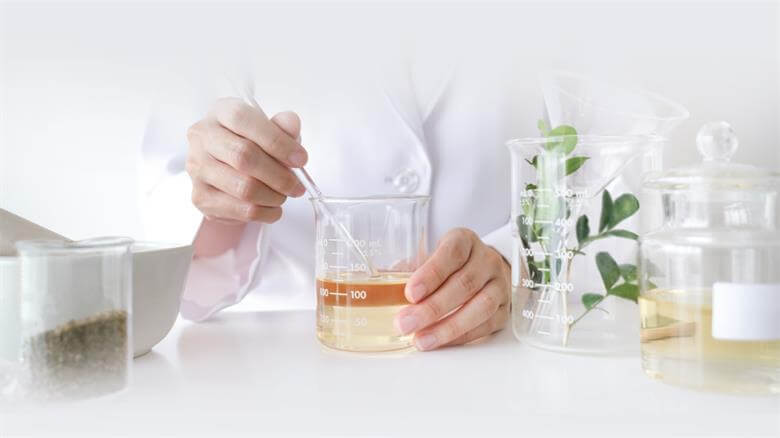 There's an advertisement making the rounds showing two joints that look exactly the same -- except one is supposedly chock full of cadmium, mercury, lead, and nickel. Since cannabis is an accumulator plant (as in, it soaks up everything out of the soil -- the good and the bad), the team at elevate wondered how the lab testing process in Nevada keeps consumers safe from harmful chemicals making their way into cannabis products.
As the laws keep changing and the cannabis industry continues to rapidly grow, how clean is the weed that makes it from seed to sale? What do Nevada entities do to protect consumer health? A few Nevada cannabis testing laboratories, the Department of Taxation, and the Clean Green certification program weigh in…
A Snapshot of a Nevada Laboratory
Before Nevada's cannabis products can be sold in dispensaries, they must be tested by a state-approved independent testing lab. There are currently nine licensed labs in operation in Nevada, regulated by the Department of Taxation. As mandated in the Nevada Administrative Code (NAC), the labs test lot sizes that are up to 5 lbs. for flower, 15 lbs. for trim, and 125 lbs. for wet material.
Founded by three partners with extensive backgrounds in toxicology, science, chemistry, and even aviation, 374 Labs, LLC in Sparks, Nevada has worked with about 18 cultivators in Northern Nevada and was the first lab in the state to receive ISO accreditation.
374 Labs collects 10 grams of flower in a sterile container to test for pesticides, microbial, micro-toxins, heavy metals, cannabinoids, terpenes, and moisture.
"We're basically taking a subsection of a big lot…we get them as full buds and then grind it up because it's hard to walk out of here with sawdust in your pocket and also it is beneficial in this form to get a more homogenous sample," says 374 Labs Managing Partner Alec Garcia.
In a sterilized testing room with special instruments, a one-gram sample is dropped into a tube and diluted with a pH buffered formula to help draw out the toxins. After being shaken for at least 30 minutes to separate out the micro-contamination, the sample is plated on specific petri dishes and left in incubators at the specified temperatures for approximately 24 to 72 hours depending on the contaminate being cultured.
When it comes out, testers look for substances that include E. coli, salmonella, total coliforms, total yeast and mold. The state has set zero tolerance for E. coli, salmonella, and certain strains of Aspergillus that have recently been linked to respiratory problems.
Garcia points out a station in his lab facility where they weigh the samples out for each type of test to isolate specific elements in a strain of cannabis. Metals and organic materials are digested and trace elements are left over, like cadmium, arsenic, mercury, and lead. 374 Labs rarely sees instances of metals in a sample, but it does happen.
"We've had few a fails for cadmium or from crazy nutrients; a lot of it depends on what kind of dirt or medium you're using. One place in Fallon had arsenic in the soil -- not crazy amounts, but it could all depend on where you are growing and if you're on city water or pulling off a well. But, overall, I think Nevada has been good, mainly because cannabis is grown indoors and many growers use filtered water and tested inputs," says Garcia.
To test potency samples, 374 Labs extracts the plant material then dilutes it in a vial and runs it through an instrument. 374 Labs runs its samples through both gas chromatography and liquid instruments to test for pesticides, using heat and pressure to draw out certain substances or see how they've changed. In testing cannabis concentrates, 374 Labs correlates weight percent to unit weight, which means an element found can increase it to 5 mg based on a .01 percent weight change.
While this is a quick look at 374 Labs' testing process, it's clear the final goal is to meet the state of Nevada's standards and provide accurate and consistent cannabis testing to its cultivator clients.
What Happens to Failed Cannabis?
Depending on their clientele and volume of business, Nevada labs have varying pass/fail rates. Laboratories are in a unique position in that their clients are the cultivators, so failing them is never fun.
"We're the traffic cop that the growers get to select," Garcia says. At 374 Labs, they average around a five percent fail rate. Microbial is the main thing that a cultivator fails for.
"It's tough because (microbial) are not something that you're intentionally putting on the plant…it could be caused by growing it indoors with a high level of humidity, or something going wrong with the HVAC system, and it's challenging to know if there's rot going on in the root of the plants. But we try to help our clients with their processes; if we can identify an issue and can help fix it as early on as possible -- that's the role we like to play. Five percent of the samples fail for something, but yeast and mold is the most common. It's inherent in agriculture and dealing with plants," says Garcia.
In Las Vegas, G3 Labs, LLC, also an ISO-certified testing lab, says their fail rate is not a consistent number but generally hovers around three to five percent, mostly due to microbial issues.
"However, we have seen the fail rate improve since the inception of the program because the cultivation practices have improved, resulting in better products," says G3 Lab Director Chao-Hsiung Tung.
Also based in Las Vegas, RSR Analytical Laboratories has around a 20 percent fail rate because of microbial and some cases of coliform.
"Newer cultivators have issues at times, like they haven't had a facility assessment and then have issues with mold and yeast. We personally did three to four facility assessments and found mold everywhere," says RSR owner Rick Rushton.
"When a sample fails, the lot (flower/trim) it represents fails. This lot will be either destroyed or sent for extraction in a production facility, depending on which test category it failed," says Chao-Hsiung Tung.
The cultivator can then file a request to the State to have the failed lot retested or sent to production.
Complying with Changing Regulations
The cannabis testing regulations have changed over the last few years with its current version released in early 2018 (provisions to NRS chapter 453D). Between August 2017-January 2018, four laboratories got their operating licenses suspended.
"We suspended four different labs and all have been reinstated. They were all for different reasons but I can't disclose specifics. The general idea is that as we transitioned from medical to recreational use, some labs needed help understanding the regulations and getting standardized," says Department of Taxation Public Information Officer Stephanie Klapstein.
"The permanent adult-use bill just got passed and we tightened lab procedures and medical regulations so they could both align. Ever since the Department of Taxation took over and we've added adult-use, we've really increased enforcement and quality assurance. We came out strong on enforcing labs, because we wanted to address any issues early on before there is ever a health concern," she adds.
The Department of Taxation looked at what other states were implementing to help create its own limits of chemicals in cannabis, but it is tough not having any go-to national governing body like the FDA or EPA to confirm what's correct -- a result of cannabis being federally illegal.
Fortunately, none of the lab suspensions necessitated a product recall.
"We were really comfortable going forward with reinstating the licenses and feel everyone involved has a sincere interest in compliance. The bottom line is that we are aiming for each lab to follow standard testing practices and procedures to get the same consistent and reliable results," says Klapstein.
Is there such a thing as "organic" cannabis?
The short answer is "no." The U.S. Department of Agriculture (USDA) organic certification is under a federal FDA program and it does not certify weed as organic because it is against federal law.
As a result, a company called Clean Green created a clean cannabis certification program that mimics the USDA organic program. Clean Green Director and California Medical Cannabis Compliance Attorney Chris Van Hook has been in agriculture his whole life, went to law school, and became accredited through the USDA Organic Program (the sanctioning body that allows companies to put the USDA Organic logo on eggs, apples, zucchini, and other edible products).
"We bring agriculture standards into the cannabis industry," Van Hook says of Clean Green. "There are only 84 entities worldwide that have made it through this accreditation process. In 2004, the organic industry asked me if I could certify cannabis as organic. California said yes, saying that it could be treated like any other product. However, the federal government said no. There was also an issue of changing regulations state-to-state. (Organic labelling on cannabis) created customer confusion."
Instead, he created a program that is as close to "organic" as you can get, offering an accreditation program that promotes responsible agriculture and meets the qualifications any other organic agricultural crop would have to prove to the USDA.
For instance, to create an organic cannabis product, fertilizers must have naturally-based ingredients such as chicken manure or oyster shells, pesticides may include clove oil and biological insects. However, Van Hook says that being actively involved in a crop is the best way to turn out the world's finest and safest cannabis.
The General Consensus
Although Nevada's testing labs only opened in 2015, a lot has changed as testing infrastructure was established and tinkered with for the betterment of the patients. "It's come a long way but how lab testing is right now is so critical," says Garcia of 374 Labs. "I think we bring a lot of legitimacy to the industry that wasn't there before. A failed crop is a big hit to the business; you could be losing $5,000 on a fail but now growers can get real metrics from a lab. I think that the industry sees value in having added information about the plants that people didn't have before. It's important that people get a product that's safe, tested, and clean. It will be interesting to see how industries mature, and I think we'll see more cross-validation in Nevada."
Tung of G3 Labs agrees, noting that "testing is an integral part of the industry and functions as the front line of protecting/defending end users. Nevada's testing requirements are on the vanguard in the country. That being said, the industry often has to play catch up to achieve full compliance."