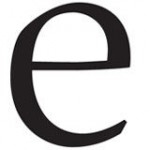 elevateNV
Jun 08 2015 . 3 min read

The creator of such well-known marijuana strains as Orange Crush and Godzilla has been tapped as the chief cultivator for Evergreen Organix Cultivation and Production,
www.evergreenorganix.com
. Under the direction of cultivator Kurt Barrick, CEO of The VonDank Group, Evergreen Organix will be releasing 29 strains when it opens later this year. "We will be doing some exclusive strains being bred just for them," explains Barrick of the medicine Evergreen Organix plans to offer its patients. "There will also be some older popular ones and some of the current ones, too. There will also be some CBDs like ACDC, Harlequins, with low, low limits of THC. "Looking at what the patients want is what Evergreen is going to carry. We are taking from our experience of what has sold very well in the past and that is what we will bring in. We are also looking at our genetic library," said Barrick, who has created 16 of his own strains throughout his career as a cultivator. "We will bring those into the rotation so we have those too. We are going to be working some very good genetics to create some exclusive strains that will have a demand." In addition to cultivating exclusive strains for Evergreen, Barrick has also been instrumental in collaborating on the facility's grow philosophy. "For Evergreen, specifically, it's about setting a quality of standards, consistency and cleanliness. They want to produce the cleanest possible medicine that they can," said Barrick who has been in the marijuana business for 30 years. "It's really an oversized laboratory. It's medicine so we want to treat it as medicine. We have taken this to indoor growing so we can control the environment and control the quality of that plant." Growing marijuana has become very high-tech since Barrick started in 1986 with only a small pack of seeds. "At that point there wasn't really any technology or method out there so it was all trial and error. There wasn't a huge genetic pool of selection." Times have changed. Evergreen Organix's cultivation area is approximately 30,000 square feet in which the facility plans to grow hydroponic organic products as well as house a production kitchen. "Evergreen will have a flexible extraction process so they are going to be flexible in what products they bring to the market," revealed Barrick who has grown marijuana in Colorado, Arizona, California and patient-only in Nevada. "It's a patient-driven product so it's in everybody's best interest to produce the safest, best product possible," explained Barrick. "Evergreen will do that and more because they will be able to meet the demands and needs of the patients."