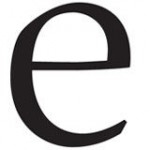 elevateNV
Sep 08 2017 . 5 min read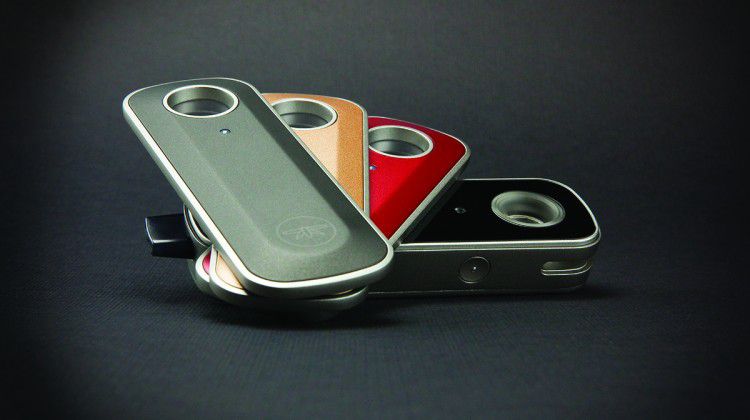 Field Report: Dab Another Day
Agent: #00710 Bong, James
Mission: TheFirefly2 & The Icarus OG Kush
Status: 00710 APPROVED
The name's Bong. James Bong, 00710. To prepare for my latest mission, Dab Another Day, I checked into the Greenlane Dispensary Services Lab where I was greeted by HighQ, who outfitted me with the latest secret weapon to help me solve the mystery of the Icarus OG Kush. I was presented with the Firefly 2, a high-tech, palm-sized vaporizer, available in a multitude of colors. I selected Jet Black so it would camouflage well with my new V12 Vanquish Aston Martin.
To start, I had to activate the device. I downloaded the FireFly app, connected to the device and named it Jinx. Next, I popped off the magnetic glass top with ease and revealed a mirror platform with a deep glass bowl ready to be loaded with flower or concentrate. I was immediately taken with the design, noting how easy it would be to load even while in hot pursuit of Gustav Graves. This was the work of some stellar canna-craftsmanship.
Now for the real test…how does it vape? I gently pressed a concentrate pad (included with device) into the bowl and loaded some Gorilla Glue#4 Cake Badder by Matrix NV, cause that's how I roll. I learned that flower can be broken into small buds and packed directly into the bowl, but concentrates must be placed on the pad to avoid clogging the laser-drilled microjets. I was careful not to skip this step – Bong Girls don't like clogged jets.
Through the app, I selected my desired heat setting – this, I learned, is mission critical to achieving the perfect flavor profile. Then, I waited for the blinking green light at the top of the device to turn solid, indicating that my desired temperature was reached. I held down the two-touch sensor triggers and took a few deep puffs, watching the bowl radiate a brilliant red glow…and BAM! My face melted faster than the Ice Hotel when it was hit by the Icarus OG Kush. That first hit launched me to an alternate dimension of terpene profiles. I wanted more, and fast. Like the double agent I am, I interchanged flowers, concentrates, cake badder, shatter, live resin and sap, each one sending me on a flavor journey that elevated my cannabis experience to a whole new level…not to mention, I got high as hell.
To be blunt, there are a few issues with the Firefly2 that may cause an aspiring secret agent to abort the mission. First and foremost is the price. It's an investment at $329.99, but well worth it for the serious double-0-dabber. And trust me, after a few practice rips, you'll understand why. I would be lying if I said it didn't take me, 00710, some time to perfect the Firefly 2 – the battery overheats quickly and the mirror platform can get sticky from the concentrates. But after an incredible session with Lemon Cookies Oil by Matrix NV, it earned a permanent spot in my canna-arsenal.
I cannot reveal the whereabouts of the Icarus OG Kush, but I can tell you that without the Firefly 2, I wouldn't have lived to dab another day. As I sit back, relax and prepare for my next mission, I feel confident with this impressive piece of technology by my side. With the Firefly 2, there's no terpene profile too complex, too elusive, or too intricate that I can't handle.
Until the next toke, my friends, this is James Bong, 00710, saying "I like my concentrates shaken, not stirred."
Firefly 2 Retail Price: $329.99
James Bong 00710 Special @ ZenLeaf:
Purchase a Firefly 2 Vaporizer and get a 0.5 gram of concentrate for $0.01
Firefly 2 provided by:
Greenlane Dispensary Services
Recommendations for the Firefly 2
Confirmed mission kills in search
of the Icarus OG Kush
Blackjack Collective:
Gorilla Glue #4 - Cake Badder by Matrix NV

Do-Si-Dos - Shatter by Matrix NV

Kilowatt Sap by QualCan
Zen Leaf Vegas:
King Louis XIII - Live Resin Sauce by MPX

The Pulp - Live Resin Sauce by Moxie

Kiss of CBD - Shatter by Moxie

Bubba Skywalker OG - Flower by Virtue

Kush Mountains - Flower by Cannabiotix

Headcheese – Flower by Polaris
The+Source:
Super Lemon Haze Syringe by Matrix NV

SFV OG Honeycomb by Cannavative

Skywalker OG Crumble by Vader

Mendo Breath Flower by Matrix NV