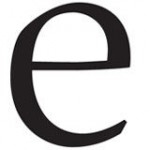 elevateNV
Dec 28 2019 . 6 min read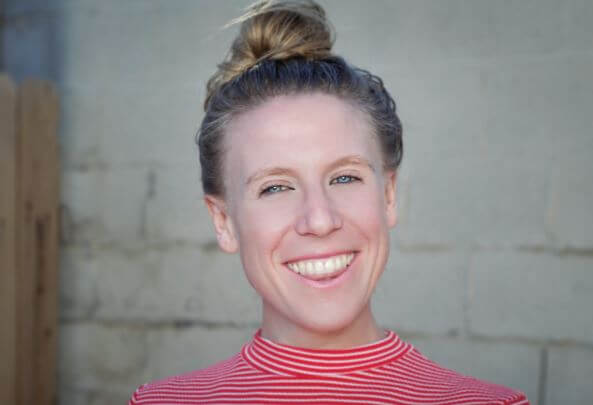 Dear Shoshanna,
I live in an apartment and smoke cannabis regularly on my balcony. My upstairs neighbor, who is a cigarette smoker, has reported me to the management of the apartment complex on several occasions for smoking cannabis. In turn the manager sent a warning letter to all the occupants in our building that we must stop smoking cannabis on our balconies because it's considered a nuisance. The warning letter also said if it happens again, they will have to investigate as to who is smoking cannabis. I basically outed myself by asking management if I possessed a medical marijuana card would I be allowed to smoke. They said it wouldn't matter. I'm frustrated that starting January 1st employers in Nevada can't test potential new hires for cannabis, but I don't have any rights as far as smoking on my balcony. Or do I have rights as a renter?
Thanks for your thoughts, Frustrated Patient
Dear Frustrated,
First, let me say that I have compassion for your situation. It is confusing and frustrating to be told you're not allowed to consume cannabis when it is lawful for you to purchase it. The truth, though, is that there are (still) many restrictions on our consumption of cannabis. For instance, you may be endangering your housing status by smoking a pre-roll you bought legally at a dispensary in what you believe is the safety of your own home. This is the case anyway if you are a renter, and in particular, if you enjoy any federal subsidies related to your housing. How is this so? And are you actually breaking the law?
The bird's-eye view leads us to the 1998 Quality Housing and Work Responsibility Act, which prohibits any facility that receives federal funding to permit tenants to use any controlled substance. Although marijuana has been legalized in over half of the United States, including in Nevada, it remains scheduled on the federal Controlled Substances list, and thus, it remains illegal, technically, to traffic or consume.
The reason your dispensary is able to sell marijuana is that congressional legislation prohibits the federal government from spending money on enforcement of marijuana prohibition if citizens are engaging in conduct that is in compliance with the laws of their state. While the dispensary in question, and you, have acted in accordance with Nevada law, your apartment complex may be beholden to federal law as intimated above. Management may therefore not have any wiggle room in terms of what behavior by tenants it is able to allow.
The idea that you are posing a nuisance to your community is another issue. That is not something governed by federal law, and where smoking is concerned, it is not even addressed by state law. Even in California, where significant efforts are being made to criminalize second-hand smoke nuisances, it is not illegal for citizens to smoke in or outside their homes. It may be against the policies of a particular housing development, complex, or building—that is generally within the bounds of a state's laws. But Clean Air Acts, Nevada's included, do not protect at a state level the rights of renters in a multi-unit apartment type of situation, except to the extent that, again, a landlord has enacted a policy that prohibits smoking on the premises, regardless of whether we are talking about indoor consumption versus outdoor.
The next thing you want to do is see if your lease specifically mentions cannabis, or even more specifically, marijuana. If your landlord is attempting to prohibit the consumption of marijuana, you, especially because you are a patient, may be able to fight eviction proceedings or fines. But you will be setting precedent. The Nevada Marijuana Legalization Initiative (otherwise known as Question 2, which took effect on January 17, 2017) does not prevent cannabis usage or ownership bans in public buildings or on private property, even for those who are registered as medical marijuana patients through the state. Assembly Bill 453 took effect on October 1, 2001. It provides that no exemption exists "from state prosecution for, nor may…an affirmative defense to charges arising from [be established for]...possessing marijuana in any public place or in any place open to the public or exposed to public view."
The silver lining is this—if smoking is permitted where you live, and it is marijuana in particular that's being discriminated against through a landlord's policies (or it's spelled out in your lease), you may still be able to smoke hemp. This is because hemp, which must by law contain .3% or less tetrahydracannabinol (THC), has been de-scheduled. It is no longer considered a controlled substance by our state nor our federal government. The caveat here is, because hemp product manufacturers don't have to be licensed in as stringent a fashion as marijuana businesses, or have their products tested for safety by a third party to the same degree, it is difficult to know when you're smoking good hemp products versus smoking legit cannabis. That's due
to regulations (or lack thereof) that we can talk about another time. But if you can prove what you are smoking is hemp, you could have a basis for fighting a hemp-use related eviction.
If you're interested in seeing this issue addressed on a national level, reach out to your U.S. House representative and tell them to support Congresswoman Eleanor Holmes Norton's proposed bill—the Sondra Battle Cannabis Fair Use Act, which would allow medical marijuana patients to consume legally in public housing. Also, see if your landlord is open to an alternative solution to smoking on the balcony. Perhaps there is an area that would make sense for folks to be able to gather and consume without fear. My hope is that you can find a policy that works for you and your community.
Should you have a question or ethical conundrum you
have been struggling with, please drop Shoshanna a line
at info@elevatenv.com so she can offer her sage and
practical counsel.
Shoshanna is a partner and Director of Strategy for a national consulting firm in the cannabis space, Pistil + Stigma. She holds a Juris Doctor from Elon University School of Law, a Master of Arts in Holistic Thinking, and a bachelor's degree from Hampshire College. She is a true believer that compassion and critical thinking, together, are what drive positive social change.