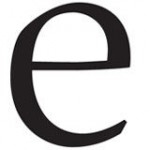 elevateNV
Jan 01 2017 . 10 min read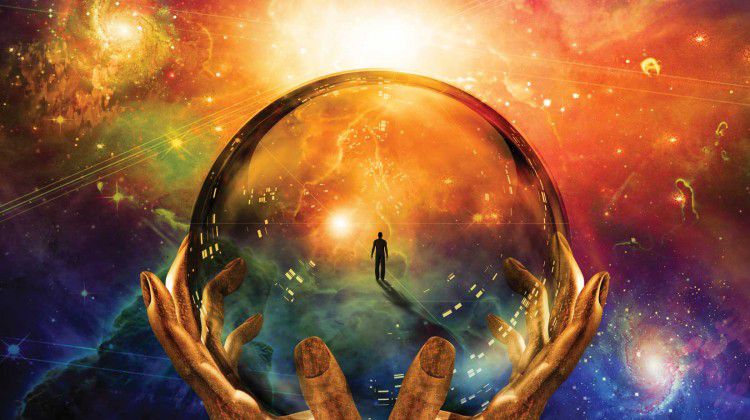 elevate NV asked industry insiders to look into their crystal balls and forecast what they thought the next year would bring to the cannabis space. Many of last year's predictions were on target as quite a few of our prognosticators were confident Nevada voters would legalize adult-use marijuana. There were also a few optimistic advocates who predicted the DEA would reschedule cannabis and the industry would have some form of banking, but those hopes will have to be saved for another year. This year's predictions mainly revolve around the timeline implementation of adult-use and potential for private cannabis clubs. We welcome your cannabis predictions too, so please share them with us at info@elevatenv.com.
"The most important development for Nevada's cannabis industry in 2017, and the total US cannabis industry, will be the ways in which President-elect Donald Trump's administration treats state-legal marijuana businesses. His nominee for Attorney General, Senator Jeff Sessions, is not a fan of medical or adult-use cannabis and believes that the existence of the industry and President Obama's 2013 Cole Memorandum sends the wrong message to American youth about the dangers of drugs. If Senator Jeff Sessions becomes Attorney General Jeff Sessions, it will be very very important that the Nevada cannabis industry, and marijuana businesses across the country, lobby the Trump administration to retain the current Department of Justice memos."
--Andrew Livingston, Director of Economics and Research, Vicente Sederberg LLC
"I am hoping that in 2017 the consumer starts to seek truth about cannabis and pursue knowledge and that the stigma of this plant not being medicinal is finally done away with. As this industry becomes more mainstream, some other not so great things I see happening is the involvement of Big Pharma and Big Agriculture. We have already started to see their involvement and it is worrisome. This is the biggest reason I hope the general public begins to understand that this plant is medicine and learn about their endocannabinoid system."
--Lance Parvin, co-founder and lead researcher, Compassion Awareness Project
"As we all know, Las Vegas' drug of choice is alcohol. Mixing cannabis and alcohol does not lead to good things. Naive users, especially tourists who are not use to the potent cannabis available, may create an increase in drug related police calls and hospital visits. One death or serious accident, because of these naive users mixing alcohol and cannabis or misusing edibles, will cast a pall on the entire industry and provide fodder for critics of legalization. It is incumbent on public health officials and the industry to educate people on the risks associated with being intoxicated and then consuming marijuana."
Stephen McCamman, co-founder of the Clinical Endocannabinoid System Consortium
"The biggest surprise of 2017 will be that the cannabis industry, even with adult-use approved, is not a get-rich-quick scheme. It's a challenging, high-risk business that requires significant capital, dedication and very hard work."
--John Ritter, advisory board member of TGIG, LLC
"With the legalization of adult-use cannabis, I see tourism in Nevada being elevated to a whole other level."
--Jonathan Fine, President, Elevation Publishing
"I predict Nevada will initiate an "early start" program allowing medical dispensaries to sell recreational marijuana pending the implementation of question 2, hopefully no later than June 1, 2017. I also predict Nevada will allow for public use of marijuana in social clubs, bars, nightclubs and concerts, becoming the first state to do so."
--Nevada State Senator Tick Segerblom
"Even though possession of one ounce of cannabis is now legal, there will be no way to legally purchase adult-use marijuana until dispensaries are licensed to operate. Therefore, we will see a surprising surge in black market sales, unless the current medical dispensaries are quickly licensed to sell recreational marijuana, as was accomplished in Oregon. Also, it may be a surprise to some because it feels like we are in the dark about how to develop and implement legalized marijuana programs, but Nevada will continue to be a leader in the country for its regulation and compliance."
--Riana Durrett, attorney and Executive Director of the Nevada Dispensary Association
"Marijuana being available recreationally for adult use will be the most defining change in the overall cannabis industry in Nevada in 2017. With this new legislation, we also need to remain focused on maintaining a robust medical marijuana program in Nevada, which can be accomplished through lowering taxes for medical patients and reducing the time and cost necessary to obtain a medical patient card."
--Andrew Jolley, CEO of The+Source
"Obviously, the most important thing that happens in 2017 will be adult-use marijuana. Two important variables stand out: when will we be able to sell and what happens to medical? My prediction is that because Nevada's medical program has been executed successfully by the State and the licensees, adult-use will build on the current medical infrastructure at the State and local level and successfully launch in mid-2017. I also predict that rather than throw away the medical program or legislate it into obscurity, Nevada will use a combination of reform and tax rates to preserve the program for the benefit of patients in our State (at least I hope so!). Next year at this time, I hope we are six months into a temporary adult-use program, getting ready for a permanent one that looks very similar. I hope we have a vibrant and accessible medical program running alongside a similarly vibrant adult-use business."
--David Goldwater, Managing Partner, Inyo Fine Cannabis Dispensary
"I predict that the FDA will finally acknowledge the medical benefits of cannabis and remove cannabis from the Schedule I classification."
--Liz McDuffie, director, Medical Caregivers Institute
"Since the DEA did not reschedule marijuana this summer, I believe the next best thing, given the circumstances, would be passage of the Medical Marijuana Research Act of 2016. If this passes, there will be a huge number of research projects and hopefully the tide would change and DEA would have the research necessary to reschedule marijuana. As for Nevada, there will be development of standardized testing for marijuana impairment similar to blood alcohol concentration. Almost every one of my patients asks what would happen if they use marijuana and get tested a couple of days later during a moving violation. The development of a standard correlation between body fluid concentration of marijuana and level of impairment is necessary."
--Dr. Pouya Mohajer, founder, Nevada Medical Cannabis Association
"2017 is going to see the establishment of Las Vegas as a global brand leader in the legal cannabis industry on a worldwide basis. We will see the launch of brands in Las Vegas -- realizing that Las Vegas gives exposure to 45 million tourists a year from an international audience -- showing how other cities can do it right. In 2017:
Las Vegas surpasses all other legal cannabis destinations for travel searches and cannabis tourism.
Las Vegas establishes private cannabis clubs for both tourists and residents to be able to come to and be social and entertained in a high-end atmosphere.
Las Vegas becomes the global brand commercial center for the entire legal cannabis industry. If you do not launch your new product in Vegas, it may as well happen in a cave.
Las Vegas will be the brand ambassador of adult-use cannabis to see how it can be regulated properly."
--Leslie Bocskor, Founding Chairman, Nevada Cannabis Association
"I believe 2017 will be a big year for cannabis in Nevada. There will probably be some improvements to the medical laws during the spring legislative session. The first legal sales to adults over 21 years old will probably be sometime around July. The state will want to start collecting taxes on sales as quickly as possible, so they have incentive to get it going quickly. I believe the Department of Taxation will want to rely on the regulatory infrastructure created by the Department of Public and Behavioral Health as much as possible."
--Ben Sillitoe, Oasis medical marijuana dispensary co-founder and CEO
"Au! It is adult-use, not exactly gold yet. The industry, of course, wants to see the adult-use side implemented as early as possible. One of the significant reasons is to curtail the possibility for the black market to move in and profit from the "loop-hole gap" before an adult-use program is implemented. We are all working together and hope the regulatory entity will mirror-image the existing medical marijuana program as they "bridge" the adult-use program and allow MMEs to apply and operate in the adult-use market. Independent laboratory testing will catch more attention than before because product liability will become one of the focal points in both medical and adult-use markets. Public education will have to be emphasized by both sides of the industry. The industry will work with patients to dispense correct and powerful information."
--Dr. ChaoHsiung Tung, Laboratory Scientific Director for G3 Labs
"I predict in 2017 Nevada's legislature will be forced to address many issues relating to cannabis legalization, including patients' right to grow, public consumption and cannabis DUI laws."
--Amanda N. Connor, attorney, Connor & Connor
"The key will be getting in the trenches and making the eight states that have recently approved some form of marijuana legalization and the other states that have preceded them into a success. There are other goals that I have: I want the marijuana industry by the end of 2017 to be paying fair taxes with a check, but the most important thing in the short and the intermediate term is to make the implementation of the successful state ballot measures work as well as possible. The most powerful advertisement for further fundamental reform is getting what we already have right."
--Congressman Earl Blumenauer, 3rd District of Oregon
"I predict adult-use will be implemented in July and by September there will be a massive shortage of cannabis, specifically top shelf. The most surprising thing that will happen in the Nevada market is that even though the industry knows adult-use is coming, we will not initially be able to keep up with demand. I also predict that the Blue Man Group and Carrot Top will collaborate and introduce a proprietary cannabis strain called Blue Carrot."
--Scott Dunseath, VP Marketing, Kynd
"Las Vegas will have its first real 420 party on the Strip as a precursor to having the largest 420 party in the world in the near future. Las Vegas will become the new Amsterdam as marijuana tourists come to Las Vegas for the food, shows, and lights. Las Vegas will have party buses that will drive up and down the Strip, in which tourists can smoke. Las Vegas will be the place where America goes to party."
--John Laub, President, Las Vegas Medical Marijuana Association
"Merging cannabis consumption with more socially common events is on the horizon. I'm hearing of cannabis-inspired dinner parties where dishes infused with cannabis are served and all are able to enjoy while connecting on completely new levels. There's Canna Yoga, where the lovers of breathing, meditation, and disciplined poses are now communing with others to sample cannabis before, during, and after class. It's only a matter of time before the Smith Center is hosting cannabis-inspired classical concerts or popular art galleries are hosting shows where patrons experience and discuss art. I, myself, cannot wait to discuss Julius Caesar while "elevated.""
--Dr. Timothy Beckett, Valley Center for Cannabis Therapy