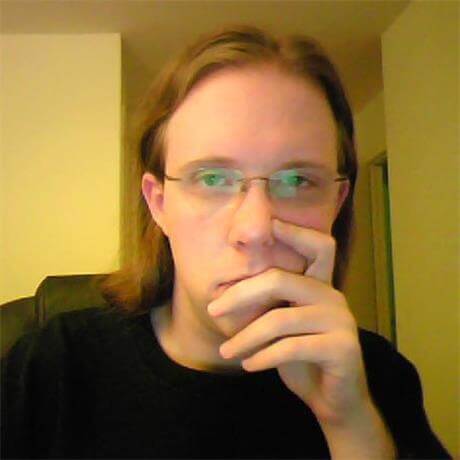 Josh Bell
Dec 09 2019 . 5 min read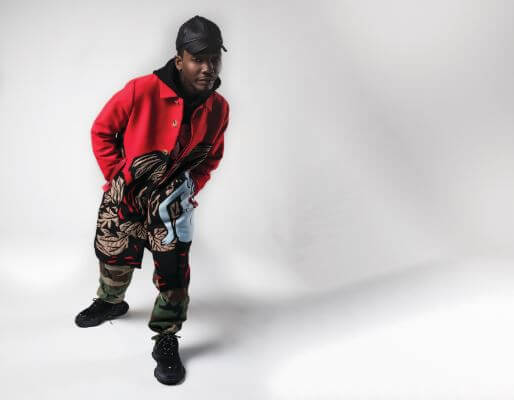 "I hope that means something to them, that the same stomping grounds that they walk on, I go out into the world and represent," says Las Vegas-based rapper Dizzy Wright, who's been representing his hometown on the national hip-hop scene for the past decade, since releasing his debut mix tape in 2010. He takes Las Vegas pride with him around the country and the world, as the most successful hip-hop artist ever to emerge from the city.
A close family friend of two members of classic rap group Bone Thugs-n-Harmony (Layzie Bone and Flesh-N-Bone), Wright has music in his blood and has been rapping since he was a kid. He signed with now-defunct indie hip-hop label Funk Volume in 2012 when he was just 21, and he's been a star in underground hip-hop since then, always on the edge of the mainstream while maintaining his independent sensibilities.
Wright is also the latest in a long line of rappers whose music celebrates cannabis use, from Cypress Hill to Snoop Dogg to Wiz Khalifa. He regularly raps about his love for cannabis, and in 2016 he released a collaborative album with rapper Demrick titled Blaze With Us (the duo has already recorded Blaze With Us 2, due for release in early 2020). "Cannabis has been, I would say, a positive contribution to everything in my whole life," Wright says. "It helps me lay everything out flat, and look at the things that I want to attack first, pick and choose and not get overwhelmed by everything that I have on the table. And for me, I use it as a relaxing mechanism, as an energy mechanism, as a thinking mechanism."
Like an increasing number of musicians, Wright has also ventured into the cannabis industry, debuting his Dizzy OG indica strain in 2015, via a partnership with Crown Genetics. With 23 to 25 percent THC, Dizzy OG "has an Olympic level of strength followed by a spectacular THC content," boasts Crown's website. The strain has won awards at Cannabis Cup events in California, and Wright prides himself in being a hands-on participant in its development. "I'm very close with the process, and of course, because I love marijuana, I enjoy that process the most, to see what the different flavors and the different strains do for me," he says. "If the batch is not to my expectations of what I feel like is a good representation of what I like to smoke, we won't put it out."
Wright also has his own line of pre-rolls, and he's hoping to expand his cannabis presence in the next year. "I do have a new strain that's going to come out in 2020, and then I don't want to oversaturate the game," he says. "I don't want people to think that I'm being greedy. I want to give real flavors and real strains that can stick around that people can enjoy." Unlike some celebrities who lend their names to brands without being committed to cannabis culture, Wright is immersed in the scene, starting from long before he launched an official line.
"I think what helps the Dizzy Wright brand is that I went to the weed events," Wright says. "In 2012 and 2013 and 2011 when it wasn't really that big, I went to the events, and I smoked with the fans, and I tried people's strains. I respected the growers, and I respected the people who made glass, and I respected the people who made edibles." In 2016, before recreational legalization in Nevada, Wright headlined Vegas' Hempfest and even had his own branded stage at the cannabis and music event. "I wanted to find a way to make back the money that I was spending on marijuana," he jokes about launching his brand.
Working with local growers and dispensaries (including Redwood Cultivation) isn't the only way that Wright promotes business in his hometown. He also has his own fashion line, Still Movin, along with a retail location of the same name on West Sahara Avenue, selling men's and women's fashions from a range of influential streetwear brands. "I've been into fashion since I was in high school," Wright says. "I thought it would be important for me to have a spot in Vegas that people can come to and catch a vibe, catch some of the energy that I'm bringing to the city." For him, the store is a way to show off Vegas hip-hop culture, not just sell clothing.
Wright is also showing off Vegas hip-hop culture on his current co-headlining tour with Rittz. Fellow Vegas rapper Ekoh is one of the tour's openers, and Wright is proud to bring another homegrown talent on the road with him. "I love what he has going, and the energy he's bringing to the city," Wright says. "I'm excited to get out there and really build a deeper relationship with him, so we can tap into the music, and give the fans some music while we're on the road."
That may mean that a Wright/Ekoh collaboration is on the way, but for now, Wright has a couple of new singles ("Heavy Handed," "Keep Up") to give himself a pre-tour boost. After traveling across America, Wright's latest tour ends here in Vegas, a town he'll continue to represent as long as he's making music. "Some people think Vegas is just all the Strip. They think that you'll get the same opportunities that Cardi B gets if you're from Vegas," he says of the misconceptions he faces elsewhere. "I think coming out with a humble approach and showing people that there's genuine people in Las Vegas, I think that it works for me in the long run."
Dizzy Wright with Rittz, Ekoh, Whitney Peyton. December 20, 7 p.m., Brooklyn Bowl, The LINQ, $22-$25.